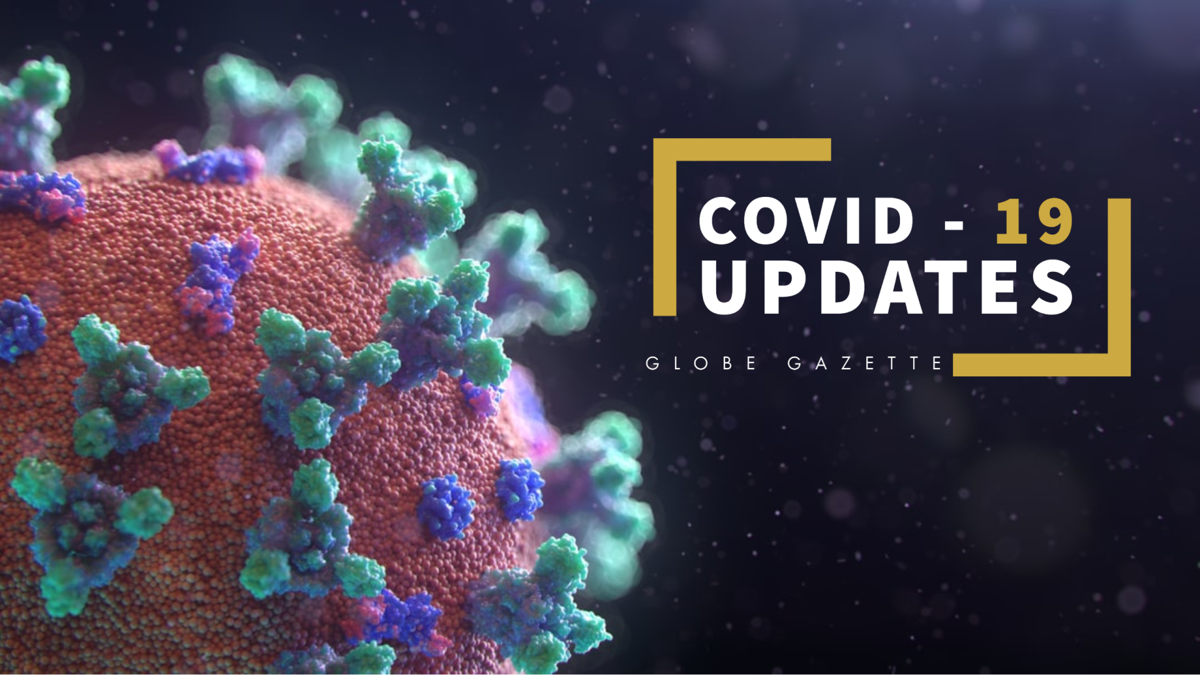 Wednesday, Jan. 11
Data Snapshot (as of 10:00am)
299,892 total lab-confirmed cases of COVID-19 in Iowa (01/13/2021).

4,551 total lab-confirmed cases of COVID-19 in Cerro Gordo (01/13/2021).
4,055 total recovered in Cerro Gordo (01/13/2021).
431 total active cases in Cerro Gordo (01/13/2021).

4,232 deaths in Iowa (01/13/2021).

65 deaths in Cerro Gordo (01/13/2021).
Daily percentage of individuals tested positive 12/30/2020-01/12/2021 - Max 17%, Min 0%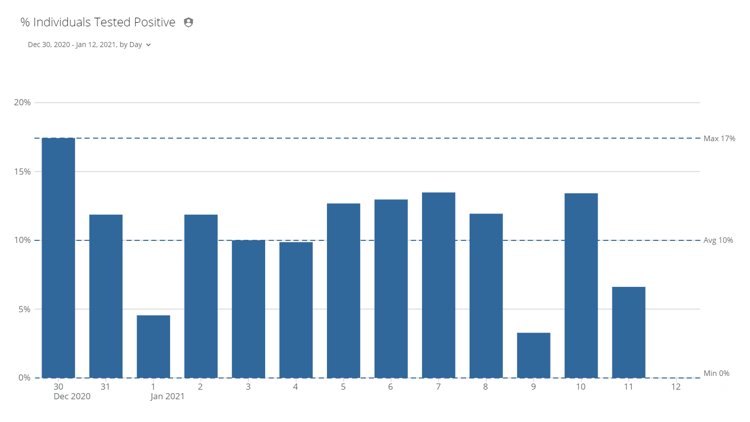 The following graph represents the number of days it would take to double our number of cumulative positive cases in Cerro Gordo County.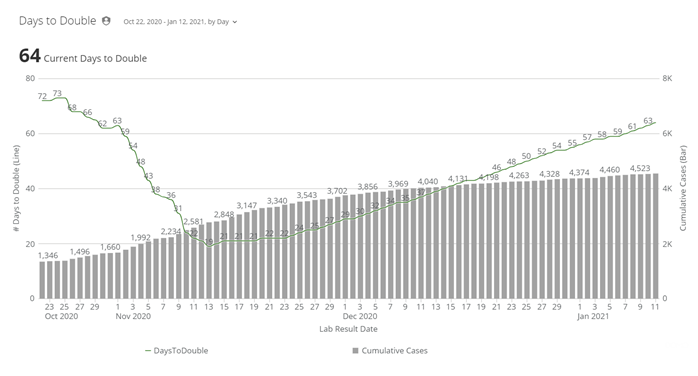 Join us for the Weekly COVID-19 Press Conference
Tune in today at 3:30 pm for the weekly COVID-19 press conference, hosted by Mayor Bill Schickel.  Panelists include:
Brook Boehmler – Regional Director - North Iowa Area Small Business Development Center
Dave Lentell – Lead Lender Relations Specialist/ Public Information Officer - U.S. Small Business Administration - Iowa District Office
The press conference will be broadcast live at 3:30 pm on the City of Mason City's Facebook page as well as the city's education-government channel, Mediacom cable channel 117-2.
COVID-19 Virus Variant Confirmed in Minnesota
Minnesota health officials confirmed late Saturday that 5 people in the Twin Cities metro area had contracted the variant virus. A study published last week by scientists at Imperial College London, and not yet peer-reviewed, estimated that the variant first detected in Britain is 50 percent more transmissible than the more common strain of the virus*. Regardless of which variant is circulating, the familiar safety measures of wearing a face mask in public, maintain physical distance between yourself and others, washing your hands often, and not gathering with those that do not live in your household can help slow their spread.
CG Public Health has been alerted to a scam in which seniors are being called and asked about scheduling their vaccination. Questions are being asked to try to get their personal data. CG Public Health and any Public Health organization will NOT be calling anyone to get personal information or to set up COVID-19 Vaccine administration. When the time comes to vaccinate the public, we will have information distributed through our media partners, social media, as well as our website.