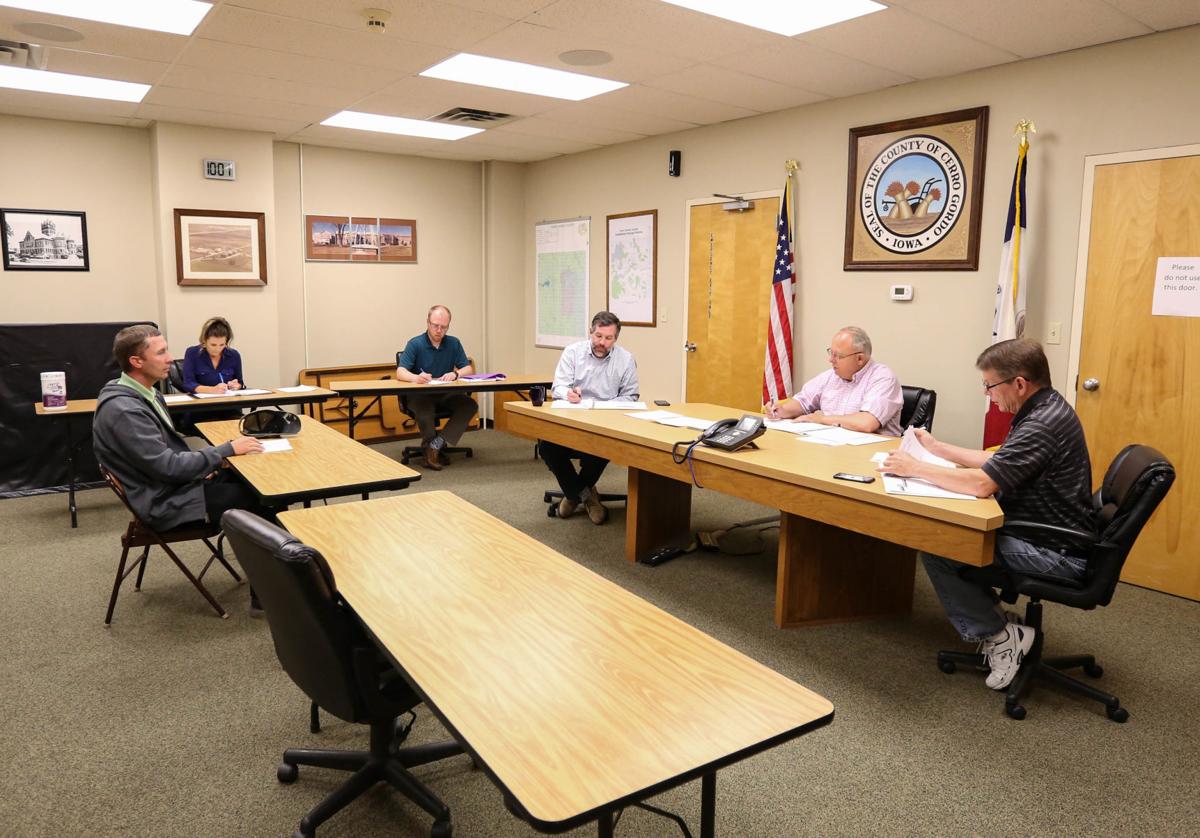 Though the Tuesday morning meeting for the Cerro Gordo County Board of Supervisors didn't take long, lasting less than 10 minutes, it hit two topics that have been a consistent throughout 2020: mental health and construction.
For the former, the board unanimously approved entering into an agreement with 13 other counties as a part of the Central Iowa Community Services (CICS) mental health region.
The board made the decision to switch from its current mental health provider, County Social Services (CSS), in October. With the approval and decisions by the county board in recent months, Cerro Gordo will be a member of CICS effective July 1, 2021.
As for construction work, the three-person board was unanimous in approving purchase and tenant agreements that are necessary for making a county road project happen.
In 2021, the county is aiming to have a bridge replaced on 180th Street, east of Olive Avenue and north of Rockwell. 
According to a note from the office of County Engineer Brandon Billings, the plan is to let bids for the project in March. But before that can happen the county had to acquire additional right of way to make room for a wider bridge. In total, the board approved plans to authorize three separate purchase agreements to complete the process. 
In May of this year, the county engineer's department had expenditure changes for one of its largest projects approved by the board. 
Supervisors Casey Callanan, Tim Latham and Chris Watts signed off on nearly $1.7 million of expenditure amendments to the 2020 budget for work on a new secondary road building which consolidates three engineering-related buildings, that county officials have called "outdated," into one facility just west of the county's law enforcement center on Lark Avenue. 
As that project is winding down, the county is looking at the possibility of another significant work project starting up.
Just a week ago, the county board heard a lengthy discussion on the prospect of making improvements to a drainage district in the area that engineers from Bolton & Menk have said was impacted by the tomato grower Bushel Boy building new facilities.
Bushel Boy officials have disputed that claim and are against the improvements as are landowners in the area who believe they shouldn't be shackled with costs that emanate from their new neighbors.
The board didn't reach a decision at that meeting and instead opted to continue talks on Jan. 26, 2021. If two more landowners in the area voice their dissent to the improvements before that meeting, the plan will fail.
What a Globe Gazette News+ membership can do for you:
A deeper examination of local issues than you'll find anywhere else.
Two products in one – not everything that's in the print edition of the Globe Gazette is on our website, and not everything on our website is in the print edition.
Access to newspapers.com archives dating back two years.
The ability to carry your local news with you and receive alerts instantly as news unfolds.
Advertising that frequently gets you deals you won't find anywhere else.
Jared McNett covers local government for the Globe Gazette. You can reach him at Jared.McNett@globegazette.com or by phone at 641-421-0527. Follow Jared on Twitter at @TwoHeadedBoy98.