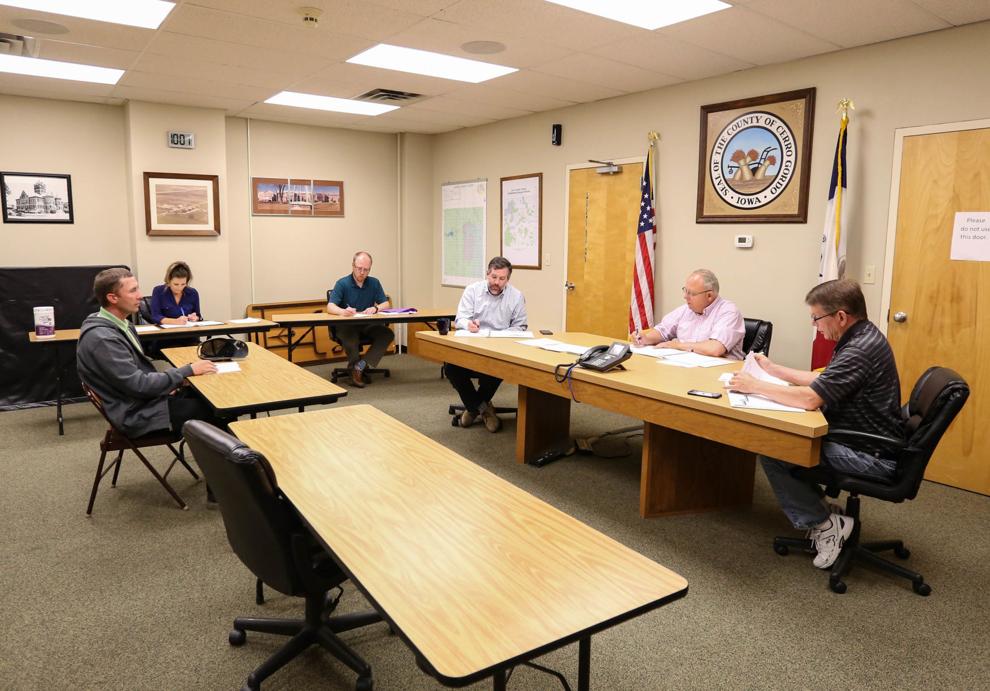 Of the three, the engineering department had the largest total projected budget at $9.58 million and the most expensive local project with a possible $700,000 for a resurfacing of County Road B15. 
That work on B15 is for resurfacing from U.S. 65 West to Lark Avenue and north one mile to 340th Street, but it's not the only work on B15 included. According to County Engineer Brandon Billings, the county is also planning to resurface B15 from Plymouth all the way west to U.S. 65. However, the projects won't be done at the same time and the latter will not use local funds.
Billings also told Supervisors Casey Callanan, Tim Latham and Chris Watts that he expected to undertake a culvert replacement on 275th Street east of Grouse that could total $400,000.
"That's a straight replacement so it shouldn't be a very complicated or long process," Billings said. 
Outside of road projects, Billings included about $1.2 million worth of equipment spending in his budget but noted that certain items, such as an excavator for $250,000, could be put off for another time.
Per Pals, one of the big contributors to those figures going forward is the need for new jail security systems which could run up to $500,000.
"We need to upgrade not just because it's old but because it breaks," Pals said.
Along with that, Pals said his department needs an increase in its budget for the HVAC system.
Cerro Gordo County Conservation Board Executive Director Mike Webb led off the budget hearings and had some of the more modest items for the county supervisors.
Webb informed the board that a number of line items in his department's projections are based around visitors.
"Just keeping everything up to a good quality experience for the users," he said.
To better facilitate that experience, Webb said he hoped to update the Lime Creek Nature Center's carpet, create a new display for a bird egg collection, replace an equipment trailer and get playground equipment for Ingebretson Park in Thornton. 
"Our Conservation and Roadside Budgets are requesting a combined total of $1,388,118.00 in funding. Our self-funded accounts are requesting $419,696.00 in spending," Webb wrote in an email after the meeting concluded. According to him, the two biggest ticket items are a new entry-level position for conservation and a replacement tree chipper for roadsides.
What a Globe Gazette News+ membership can do for you:
A deeper examination of local issues than you'll find anywhere else.
Two products in one – not everything that's in the print edition of the Globe Gazette is on our website, and not everything on our website is in the print edition.
Access to newspapers.com archives dating back two years.
The ability to carry your local news with you and receive alerts instantly as news unfolds.
Advertising that frequently gets you deals you won't find anywhere else.
Jared McNett covers local government for the Globe Gazette. You can reach him at Jared.McNett@globegazette.com or by phone at 641-421-0527. Follow Jared on Twitter at @TwoHeadedBoy98.