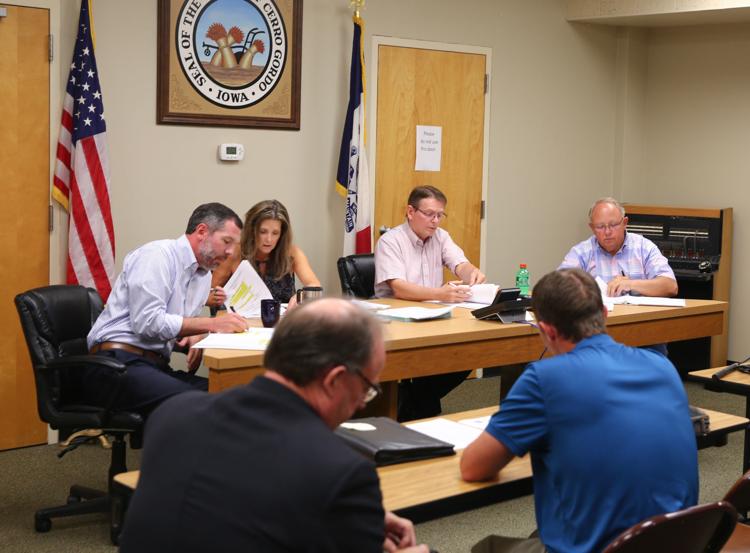 In March 2019, the Cerro Gordo County Board of Supervisors voted 3-0 to approve a budget for 2019-2020 that would see spending of $36.12 million which was up from $34.8 million over the previous fiscal year. 
After the board unanimously approved budget amendments on Tuesday morning, that number will edge up by $2 million more. 
A significant portion of that uptick is accounted for by amendments for secondary roads plans and programs including $80,000 for work on the courthouse parking lot, $180,000 for secondary roads and $1,055,000 for the secondary roads building.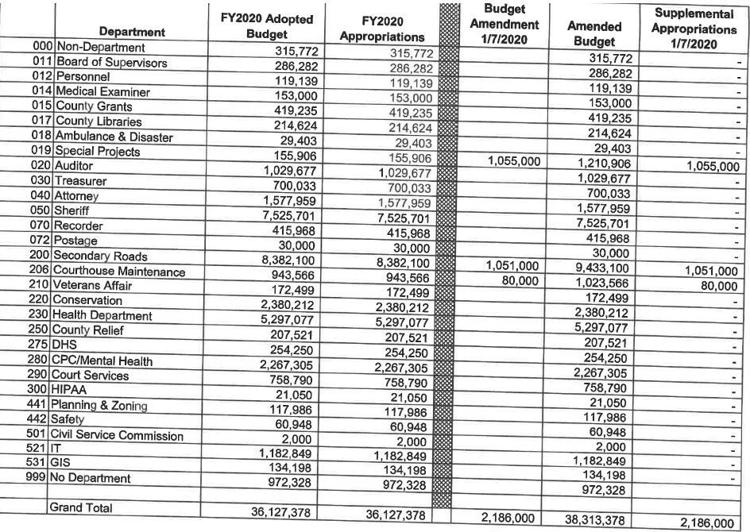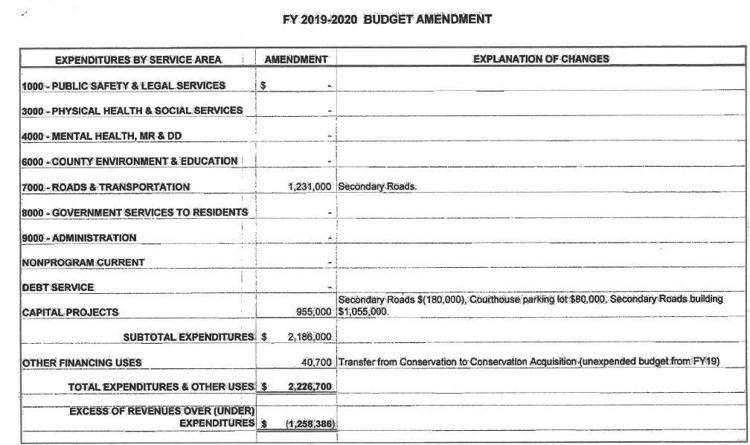 You have free articles remaining.
At a mid-December regular session of the Cerro Gordo County Board of Supervisors, the three-member panel moved forward on a motion to let design firm Bergland and Cram finalize designs and prepare the secondary roads project for bid-letting. 
The plan is to eventually consolidate three engineering-related buildings, that county officials have called "outdated," into one facility just west of the county's law enforcement center on Lark Avenue. 
Though cost approximations have hovered around $3.5 million, the county is planning on partial funding through the sale of the properties where the current facilities are located. If the bidding and work go smoothly, the engineering department should be opening its new building by fall 2020. 
County Engineer Brandon Billings has said that there were certain issues with the current facilities that have made them cost prohibitive. He said that a county building in Clear Lake is in a place where it would cost $1 million just to get back to a "good condition."
During the meeting, Cerro Gordo County Budget Manager Heather Mathre made sure to make an important clarification about the specific amendments.
"We have the funds, we just need to have them budgeted." 
County budgeting for the next fiscal year should take place sometime in March. Fiscal Year 2021 would then start July 1. 
What a Globe Gazette News+ membership can do for you:
A deeper examination of local issues than you'll find anywhere else.
Two products in one – not everything that's in the print edition of the Globe Gazette is on our website, and not everything on our website is in the print edition.
Access to newspapers.com archives dating back two years.
The ability to carry your local news with you and receive alerts instantly as news unfolds.
Advertising that frequently gets you deals you won't find anywhere else.
Reach Reporter Jared McNett at 641-421-0527. Follow him on Twitter and Instagram at @TwoHeadedBoy98.