One of the first five inmates scheduled to be executed in 2020 as the federal government resumes capital punishment is former Britt resident Dustin Lee Honken.
Honken and his then-girlfriend Angela Johnson of Clear Lake shot Kandace and Amber Duncan, ages 10 and 6, their mother Lori Duncan, 31, and Greg Nicholson, 34, at Duncan's Mason City home in 1993 because Honken thought they could be potential witnesses to his multi-state drug ring.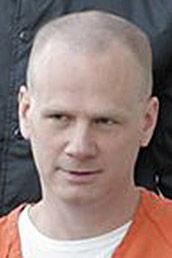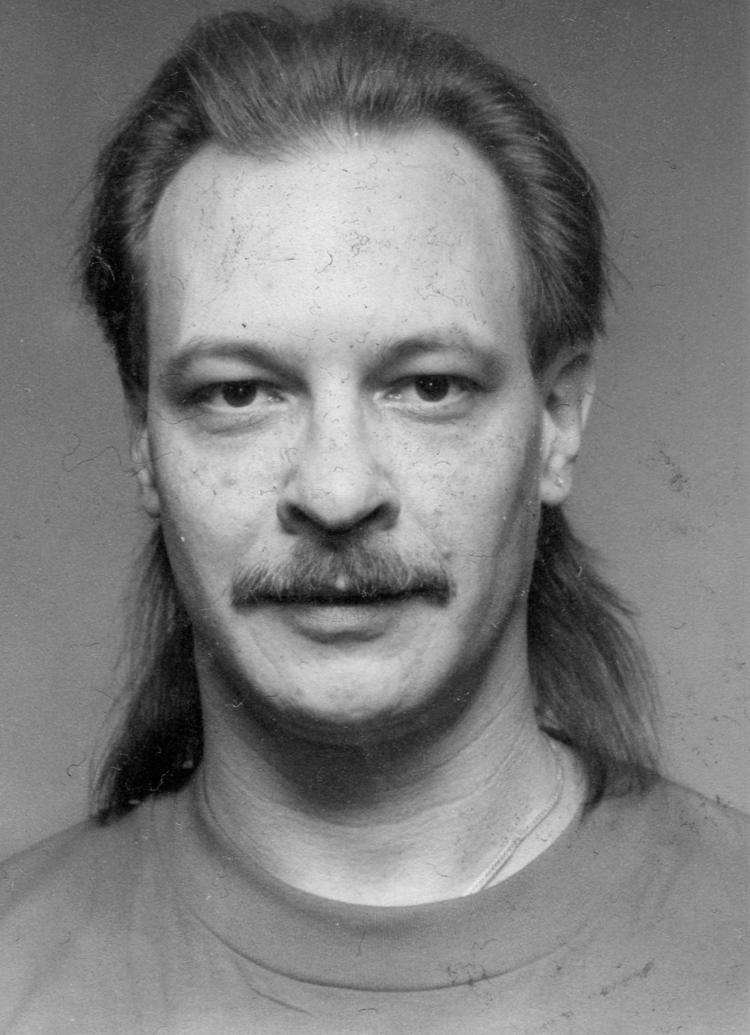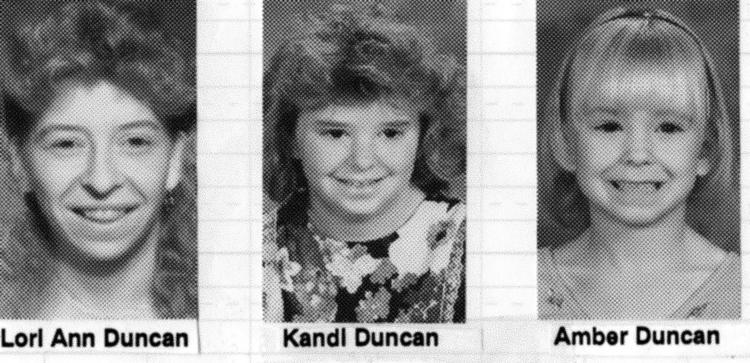 He was convicted in 2004 on 17 counts:  five counts of witness tampering, one count of soliciting the murder of a witness, one count of conspiracy to tamper with witnesses and to solicit the murder of witnesses, five counts of conspiracy to commit murder while engaging in the manufacturing and distribution of methamphetamine (drug conspiracy murder), and five counts of Continuing Criminal Enterprise (CCE) murder. Johnson was convicted of 10 counts of aiding and abetting Honken in the murders.
The jury voted to impose the death penalty for the children's murders and life imprisonment for the adults' murders. Johnson's conviction, at the time, made her the first U.S. woman in 50 years to be sentenced to death by a federal jury in 50 years.
In 2000, officers used a map from Johnson and discovered the bodies of Nicholson and the Duncan family, buried in a single hole located in a wooded area outside Mason City (according to a court filing on Case Law). DeGeus' body was found in a field a few miles away, face down in a shallow hole. 
You have free articles remaining.
That same filing said Honken and his best friend, Timothy Cutkomp, began manufacturing meth in Arizona in 1992. Honken supplied his methamphetamine to only two dealers, Nicholson and DeGeus. Both Nicholson and DeGeus were located in the Mason City, Iowa, area.
Law enforcement began investigating Nicholson in March 1993 and he decided to cooperate with authorities after they searched Nicholson's house. On March 21, 1993, officers arranged a recorded meeting between Nicholson and Honken at Nicholson's home in Iowa, during which the two discussed methamphetamine and Nicholson paid Honken $3,000 for past deliveries. That same day, officers arrested Honken and Cutkomp.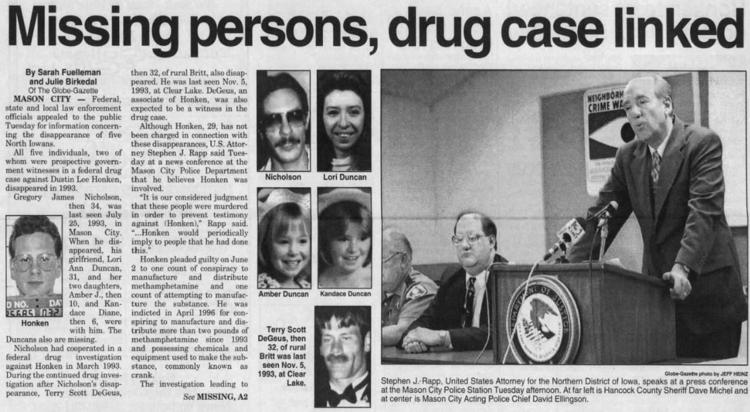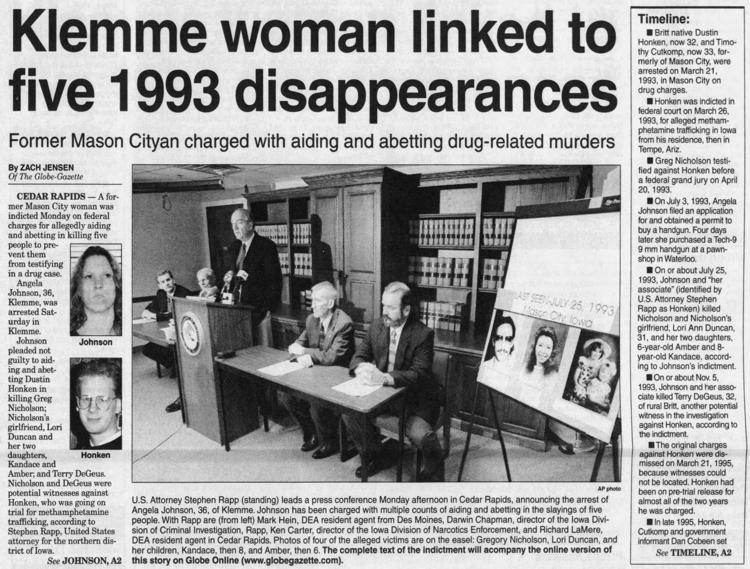 Why now?
Attorney General William P. Barr on Thursday directed the Federal Bureau of Prisons to resume capital punishment by changing the drugs used federal death by injection, according to a press release issued by the Department of Justice. The protocol had called for a three-drug procedure, but the addendum issued by Barr's office changes it to one: pentobarbital.
The administration of a lethal dose of pentobarbital, which is used in veterinary medicine for anaesthesia and euthanasia, can lead to airway compromise, aspiration, cardiovascular collapse, sedation, coma, respiratory or cardiac arrest and, eventually, death, according to the National Institutes of Health.
A 2014 article from Time, about the execution of Michael Lee Wilson, points out that the use of pentobarbital in executions has become increasingly common this decade after a manufacturer stopped supplying sodium thiopental to prison officials. But that same article also mentions that the manufacture of pentobarbital, at least at the time, wasn't well regulated and can cause "excruciating pain prior to death." 
In 2011, Danish drugmaker Lundbeck, which manufactured pentobarbital, put a halt on allowing the drug to be sold and used in U.S. executions after scrutiny from human rights organizations such as Amnesty International.
In addition to Honken, who is scheduled for execution on January 15, 2020, four other inmates who have exhausted the federal appeals process will have executions scheduled for late 2019 and early 2020:
Daniel Lewis Lee, a member of a white supremacist group who murdered Bill Mueller, Nancy Mueller and her daughter Sarah Powell
Lezmond Mitchell, who stabbed to death 63-year-old Alyce Slim to death before torturing and killing her nine-year-old granddaughter
Wesley Ira Purkey, who raped and murdered 16-year-old Jennifer Long and killed 80-year-old Mary Ruth Bales who suffered from polio
Alfred Bourgeois, who tortured and murdered his two-and-a-half-year-old daughter. 
The executions will take place at U.S. Penitentiary Terre Haute, Indiana. Additional executions will be scheduled at a later date.