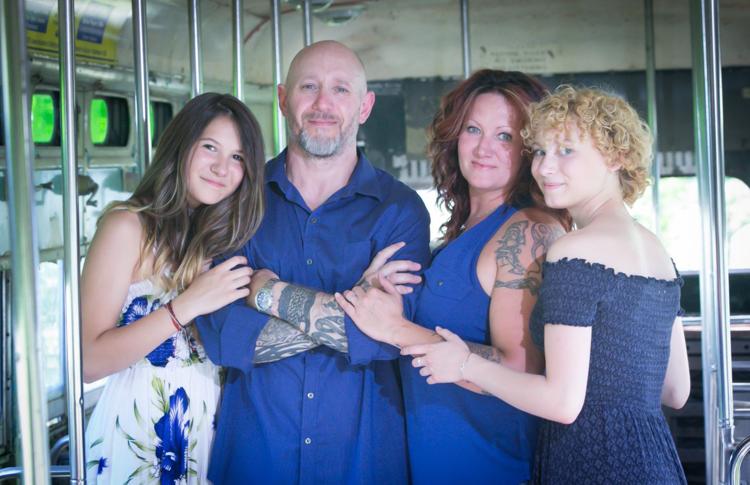 Everything is different now for Chuck Myers.
His wife, Angela, and their daughters, Abby and Emily, have always been important to him, but now — more than ever — he wants time.
Time to make memories with them, time to love them and time to live.
"You know how you're like, 'I want this new car. I want this house. I want stuff,' and none of that matters to me anymore. Everything's changed," he said in his second-story office at Hall Realty in Clear Lake where photos of his wife and children cover the walls. "It's very hard to describe. There are no exact words that can describe the feeling."
Myers, 48, was diagnosed with amyotrophic lateral sclerosis, or ALS, in May.
The rare progressive neurodegenerative disease affects nerve cells in the brain and spinal cord, causing loss of muscle control. There is no cure.
A benefit is planned for Myers and his family from 6 to 8 p.m. Saturday at the Surf Ballroom & Museum, 460 N. Shore Drive, in Clear Lake.
It will feature pre-show entertainment by Highway 9, a silent auction, a baked potato bar and chili dinner and a live performance by Trilogy.
"We're a pretty tight-knit group, so when one person is hurting, we're all hurting," said Laura Meyer, Surf Ballroom & Museum administrative assistant and graphic designer. "Because Chuck and Angela both work here, we wanted to support them in any way we could."
It was in June 2017 when Myers, an active and strong man, first noticed something unusual.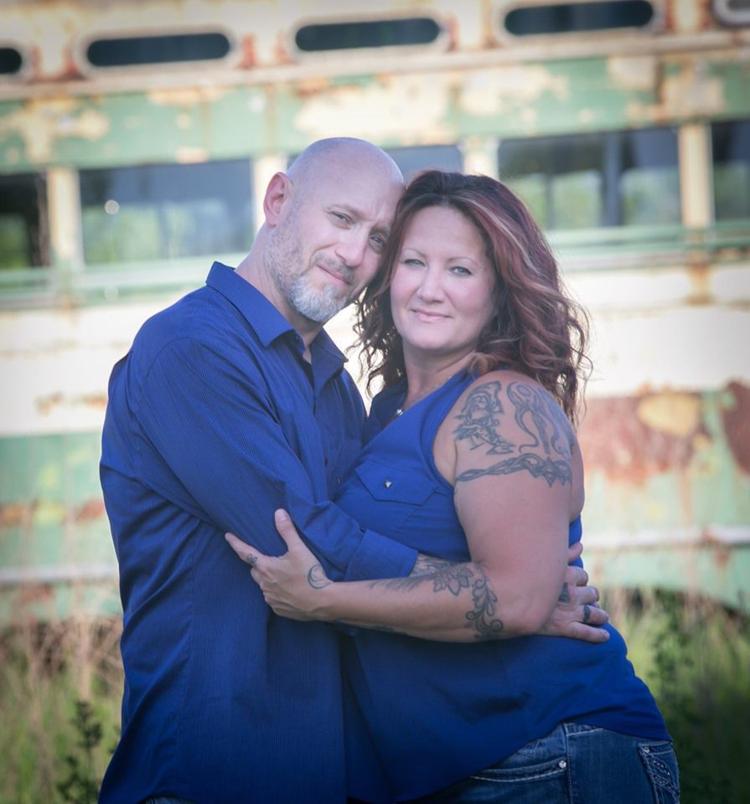 While working at a warehouse with a friend, he had a spell where he became lightheaded and weak and needed to sit down. When the feeling passed, he wrote it off as dehydration or heat exhaustion and continued with his day.
But when the spells started happening more frequently and were accompanied by muscle twitching in his arms, he visited his local doctor.
The appointment marked the first of many in North Iowa and southern Minnesota over the next year with no resolve.
"I was concerned, yes, but when they told me it was nothing, at that point I was frustrated," Myers said. "There was some fear way back then, but I had no idea."
About six months after his first spell, the dizziness subsided but the twitching spread to other parts of his body.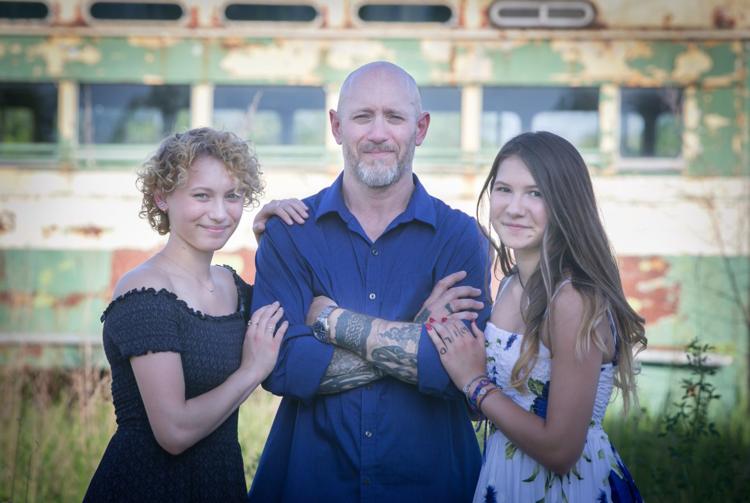 In February 2019, Myers noticed weakness in his left hand and his arms, and daily tasks, like tying his shoes, buttoning his pants and clipping his nails, were becoming more difficult.
He thought it could have been carpal tunnel, but a visit to his local clinic, an X-ray and a blood test led him to Mayo Clinic in Rochester, where he was examined by a neurologist and had an electromyography test and MRI ordered.
The next morning, May 29, Myers and his wife returned to Rochester for the results, the results he had already known to show he had ALS thanks to Mayo email notifications and a Google search.
You have free articles remaining.
He was told people live an average of three to five years after their diagnosis.
"I remember fighting back tears and asking (the neurologist), 'What can I do?' His immediate answer without even thinking was, 'Live! Go do things with your family, make memories now while you still can,'" Myers said on his CaringBridge page.
In the following weeks, he shared the diagnosis with his daughters, his close friends and those on Facebook, and the outpouring of love and support he received was overwhelming, he said.
This summer, Myers spent time making memories with his family, including trips to Florida and Arkansas that were covered by friends.
"It was a blast," he said. "I didn't want it to end."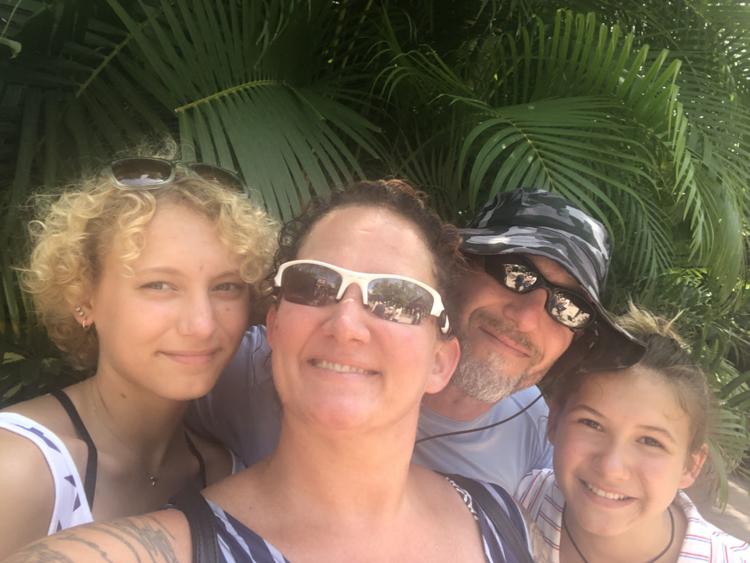 Since his ALS diagnosis, Myers has started a medication that's designed to slow down the disease's progression some, but he feels his hands and arms weakening as the months pass.
Holding a coffee cup, eating ice cream, zipping his coat and putting the keys in his vehicle's ignition are challenging. Everything involving those muscles is hard.
"It's because I have no muscle left... I used to have shoulders. I used to have arms," he said. "These aren't my arms. These are some puny old man arms. It's weird.
"You walk by a mirror, and it's like, 'Wow, who's that?'"
He's said goodbye to activities he enjoys that are now difficult, like playing guitar and fishing. He still plays racquetball with a group of guys on the weekend, but he said those days are numbered.
Last week, he felt weakness in his legs, which he admits scared him. Although he knows the disease will likely affect all his muscles, he hopes it doesn't.
Myers continues working at Hall Realty, with help from his wife and his daughters, and he plans to as long as his body allows it to help provide for his family.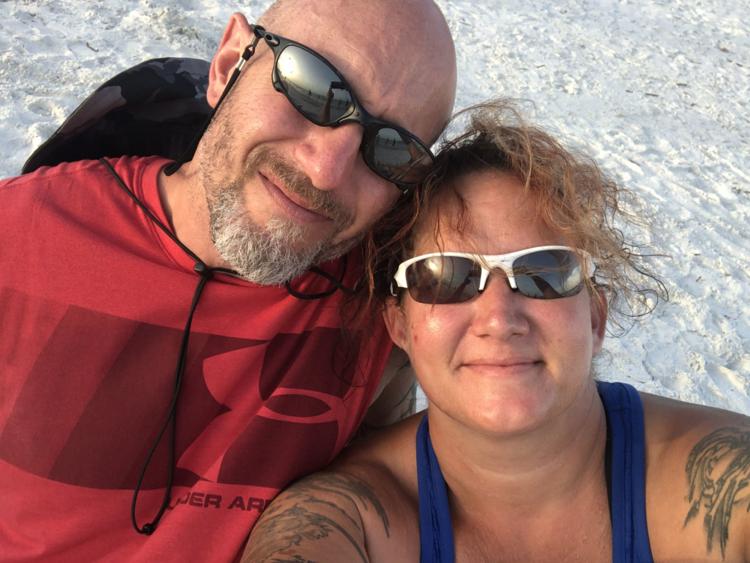 He also works part-time at the Surf Ballroom & Museum, a job he's had since 2018 that's changed as the disease has progressed.
Every three months, Myers returns to Mayo to be assessed by a team of specialists tracking the disease's progression, and he's on a waiting list for a stem-cell trial.
"It's not going to hurt," he said.
Myers said he appreciates the love, support, prayers and positive vibes he's received since publically announcing his ALS diagnosis.
And while he's looking forward to being surrounded by all of that positivity on Saturday, he also knows it's going to be emotionally hard.
"I'm just taking every day as it comes," he said. "Every day that I get up it's another day I got up."
Tickets to the benefit cost $40, and they are available in advance at the Surf Ballroom & Museum and Hall Realty or at the door.
For more information about Chuck Myers' ALS journey or to donate to his family, visit his CaringBridge page.
Reach Reporter Ashley Stewart at 641-421-0533. Follow her on Twitter at GGastewart.