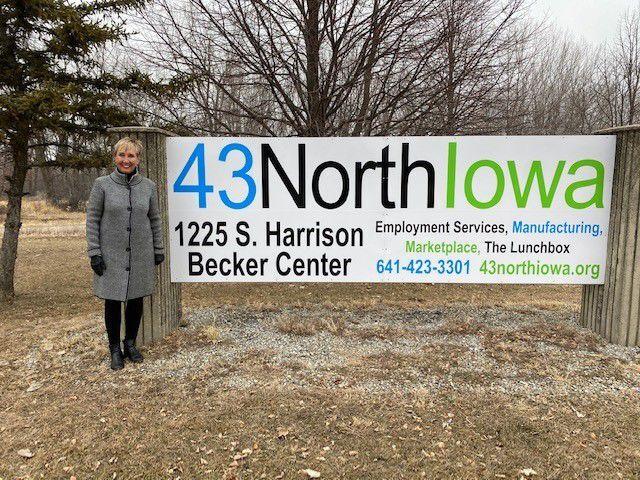 The new year will bring new leadership to 43 North Iowa.
The Mason City-based organization announced during its annual meeting that Executive Director Sherry Becker will retire on Dec. 31.
"While every job has its moments, I can honestly say that I have been one of those lucky people who loved her job and the people she worked alongside," she said. "I've always felt honored and proud to be affiliated with NIVC, NITC and now 43 North Iowa."
Becker has been at the helm of 43 North Iowa and its predecessors North Iowa Vocational Center and North Iowa Transition Center for 16 years.
During her tenure, the organization has responded to inclusive community employment services by shedding the sheltered work model, creating a model internship program, decentralizing services, and merging with North Iowa Transition Center.
Becker was named the 2020 Executive of the Year during the Iowa Association of Community Providers' annual service awards in September.
The award recognizes an individual who has devoted their career to serving community providers and their clients, according to the Iowa Association of Community Providers, or IACP.
In honor of the contributions made by Becker to transform the lives of people with disabilities, the 43 North Iowa Work Center, which provides light manufacturing contract work for area employers, will now be called The Becker Center.
Becker has been preparing to retire for the past two years.
John Derryberry, 43 North Iowa associate director, will be the organization's new executive director starting on Jan. 1.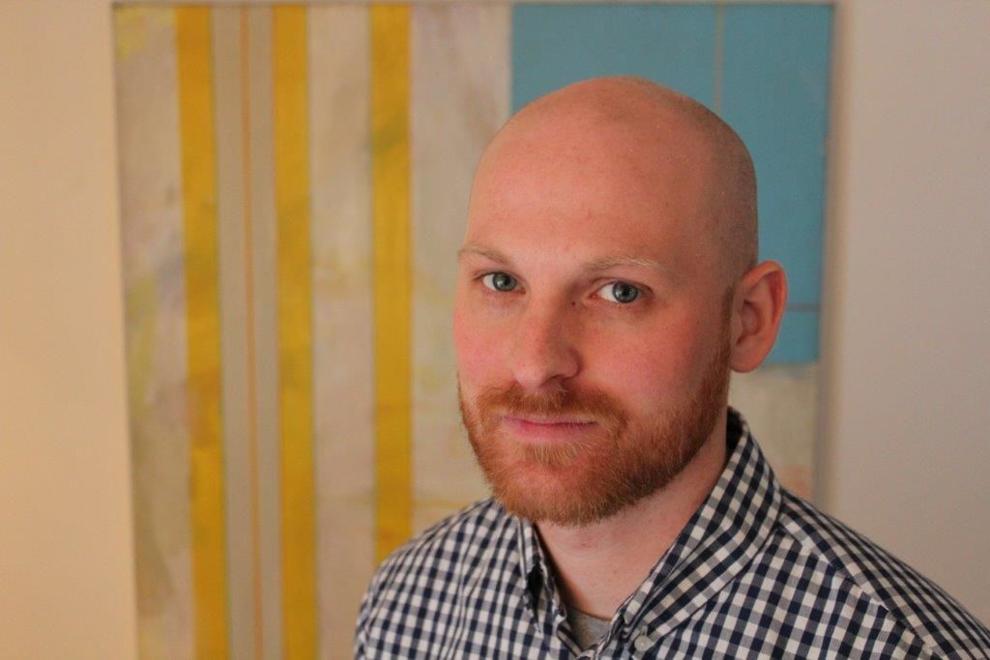 "John has demonstrated his dedication and passion for our mission," said Craig Miller, 43 North Iowa Board president. "He is poised to lead us as we recover from the pandemic and develop as our merged organization."
Derryberry was named associate director with 43 North Iowa in the fall of 2019.
He did his undergraduate work at the University of Grand View in Des Moines and received his master's degree in public policy from the University of Northern Iowa.
Prior to 43 North Iowa, Derryberry was the executive director for Family Promise of Linn County, and he spearheaded an effort to assist homeless refugee families alongside local homeless families in the Cedar Rapids area.
"It is an honor to follow in Sherry Becker's footsteps," he said. "She is a great example of how to lead with compassion and create an inclusive community. Sherry did so much for the North Iowa community."
Derryberry said the mission and culture at 43 North Iowa will stay the same under his leadership, and he's excited to work with the staff to help people find their way.
The mission of 43 North Iowa is "Helping people with disabilities find their way through home, employment and community experiences." 43 North Iowa serves more than 350 people in North Central Iowa.
Also at the organization's annual meeting, the 43 North Iowa Board elected new officers whose service will begin Jan. 1.
Tim Latham, Cerro Gordo County supervisor, will serve as board president; Tracy Worley as vice president; Linda Ott as secretary; and Miller as treasurer.
Becky Elsbernd with Trinity Lutheran Church was elected to the board and the appointment of a Franklin County supervisor to replace Corey Eberling is pending the Board of Supervisors' January meeting.
Also at the meeting, outgoing board members Eberling, Mike McKelvey, Shelly Schmit and Bruce Wuttke were recognized for their contributions and years of service.
The 43 North Iowa Board also recognized its organization's team members for their years of service.
Brad Bonin, Jerry Heikens, Brad Lawrence, Jillian Menning, Jim Phelps, Chad Rugland and Ron White have five years with 43 North Iowa. Tyne Castino celebrated 10 years of service; Jen Faust has 20 years of service; and Steve Beavers 25 years of service.
Ashley Stewart covers Clear Lake and arts and entertainment in North Iowa for the Globe Gazette. You can reach her at ashley.stewart@globegazette.com or by phone at 641-421-0533. Follow Ashley on Twitter at GGastewart.