The 105-year-old woman was sitting in the Rev. Pastor Kent Mechler's office at Good Shepherd Nursing Home had a problem. Her church was doing a video of its members and she needed her hair done.
But the nursing home's beauty shop was closed. So, just minutes before the scheduled video,Mechler and the home's social worker were doing their best to make her look camera-ready, laughing all the while at their lack of expertise.
Such is the life of a nursing home pastor these days.
Since the COVID-19 pandemic struck North Iowa, Mechler has, with help from the activities staff at the home, become the conduit through which families connect with loved inside Good Shepherd.
And he has been very, very busy. He schedules between eight and ten Facetime or "window visits" every day. The Facetime visits are available for any family member that uses Apple products. For this, the pastor was bringing his own iPad from home for residents to use. But a family member asked how they could help, and donated a new iPad to the nursing home.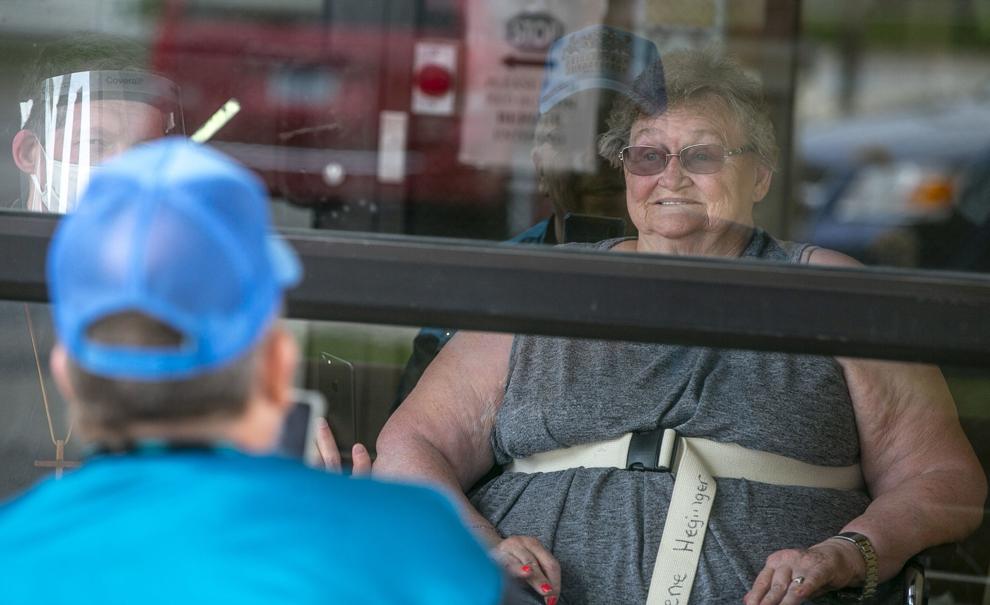 The window visits are a connection strategy that senior living facilities all over the country have adopted. Families contact the Rev. Mechler, who then makes sure the resident is at the right window at the right time with a phone. The friends or family are outside the facility, but are still able to see the resident.
"They see they're in the same wheelchair, with the same staff nearby. It's a glimpse of their life is not all that different that it was before," Mechler said. 
According to Mechler, the residents, in fact, are coping with the pandemic better than their families or the staff.
"Most of these residents grew up in era where they lived on a family farm and in the summer they didn't see people for weeks at a time," Mechler said.  "We're talking about people who dodged bullets in WWII. They're handling this just fine."
IOOF Home and Therapy Center Administrator Michael Davis agrees.
"We had a surprisingly positive response," Davis said. "Everyone is just realizing that we're all in this together.
"Our hearts go out to them and their families, but they are also worried about us," he said.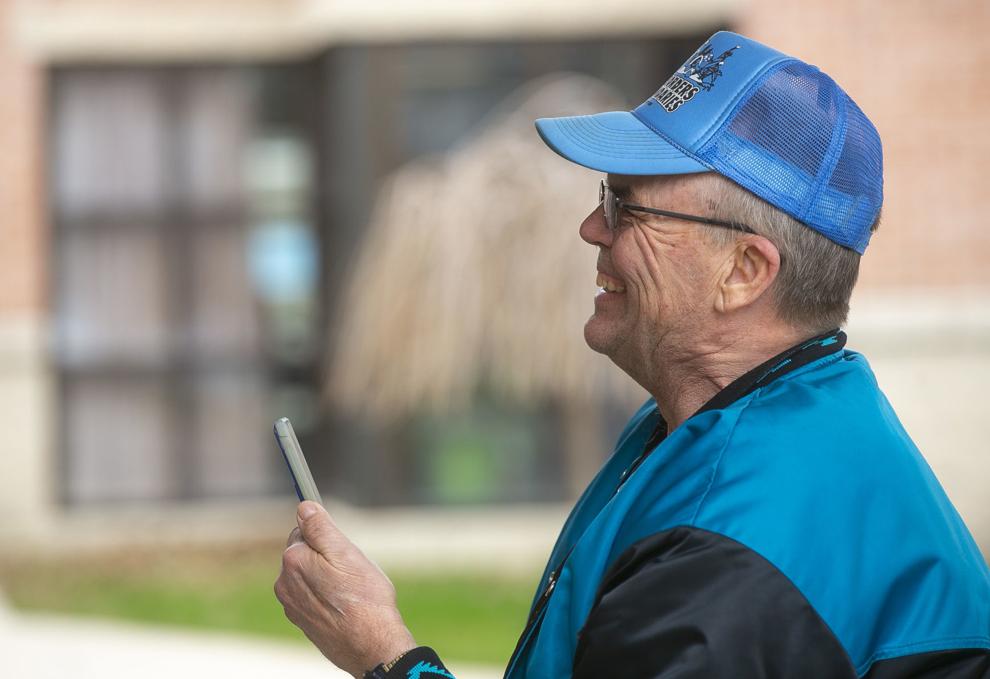 IOOF's facility is blessed with all kinds of spaces where residents can conduct window visits, too. Davis said he's even seen families playing cards and tic-tac-toe right on the window. Community Coordinator Anthony Romualdo connects residents with their family members.
Both IOOF and Shepherd play hallway Bingo where the residents stand in their doorways with their cards instead of being gathered around tables in close proximity.
"Our facility is set up with so many different rooms we're able to run numerous movies at the same time," Davis said. "There's cards, crafts, Connect 4. It is just a lot of fun, but I never thought you could think that far outside the box."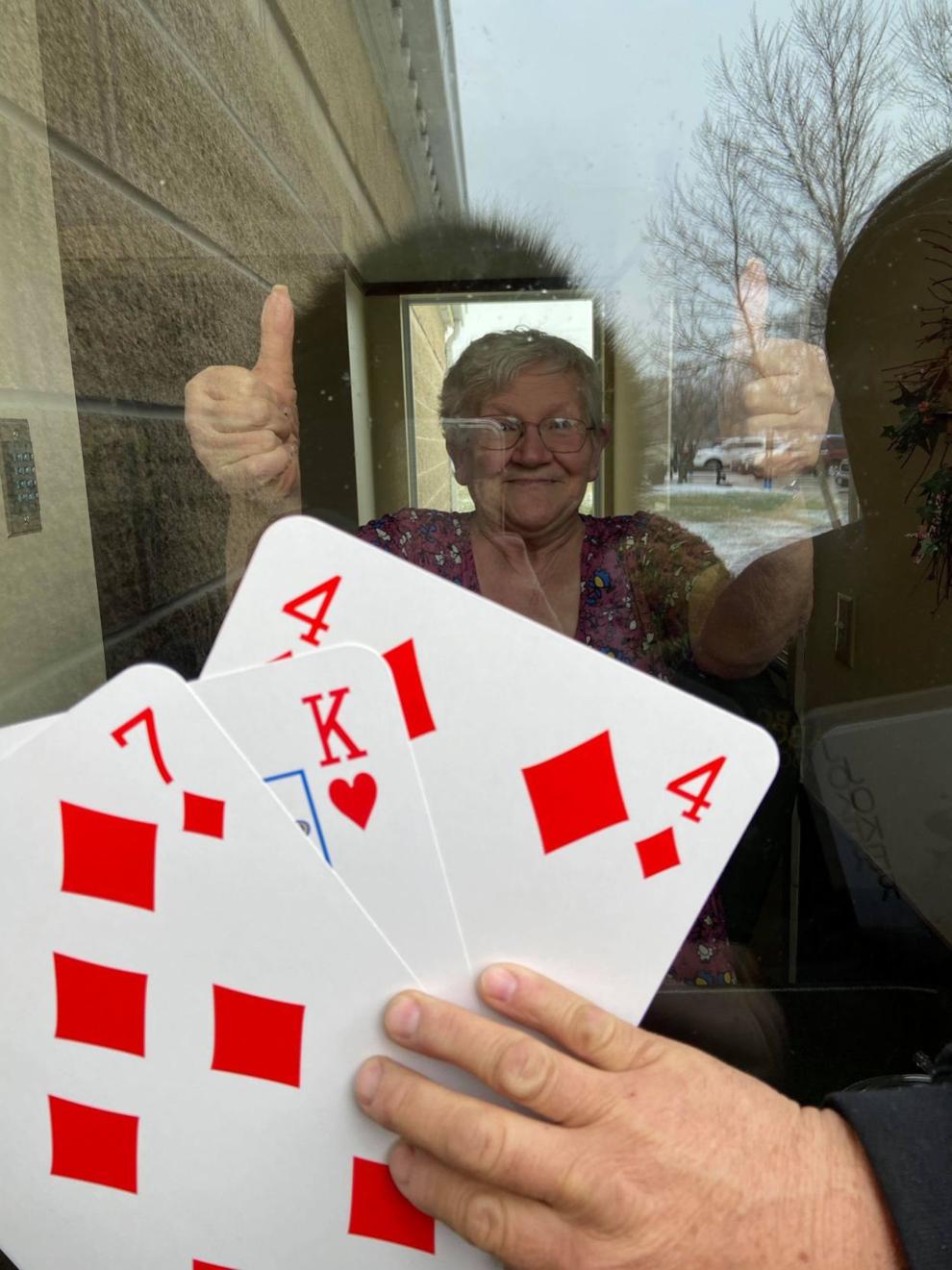 Shepherd's Mechler uses faith as a bulwark against despair at his facility, offering a short devotion and prayer every day at 11:45 a.m. Nursing Director Kate Byerly says it brings everyone to a standstill each day, and at times strikes an emotional chord, particularly among staff.
"The staff is really feeling the weight of it," Mechler said. "Most of us are sitting at home on the couch in our sweats, but these folks are not doing that."
They have to worry about the spread of the virus at work and then go home and worry about bringing it there, or the other way around, Mechler said. "There's no relief."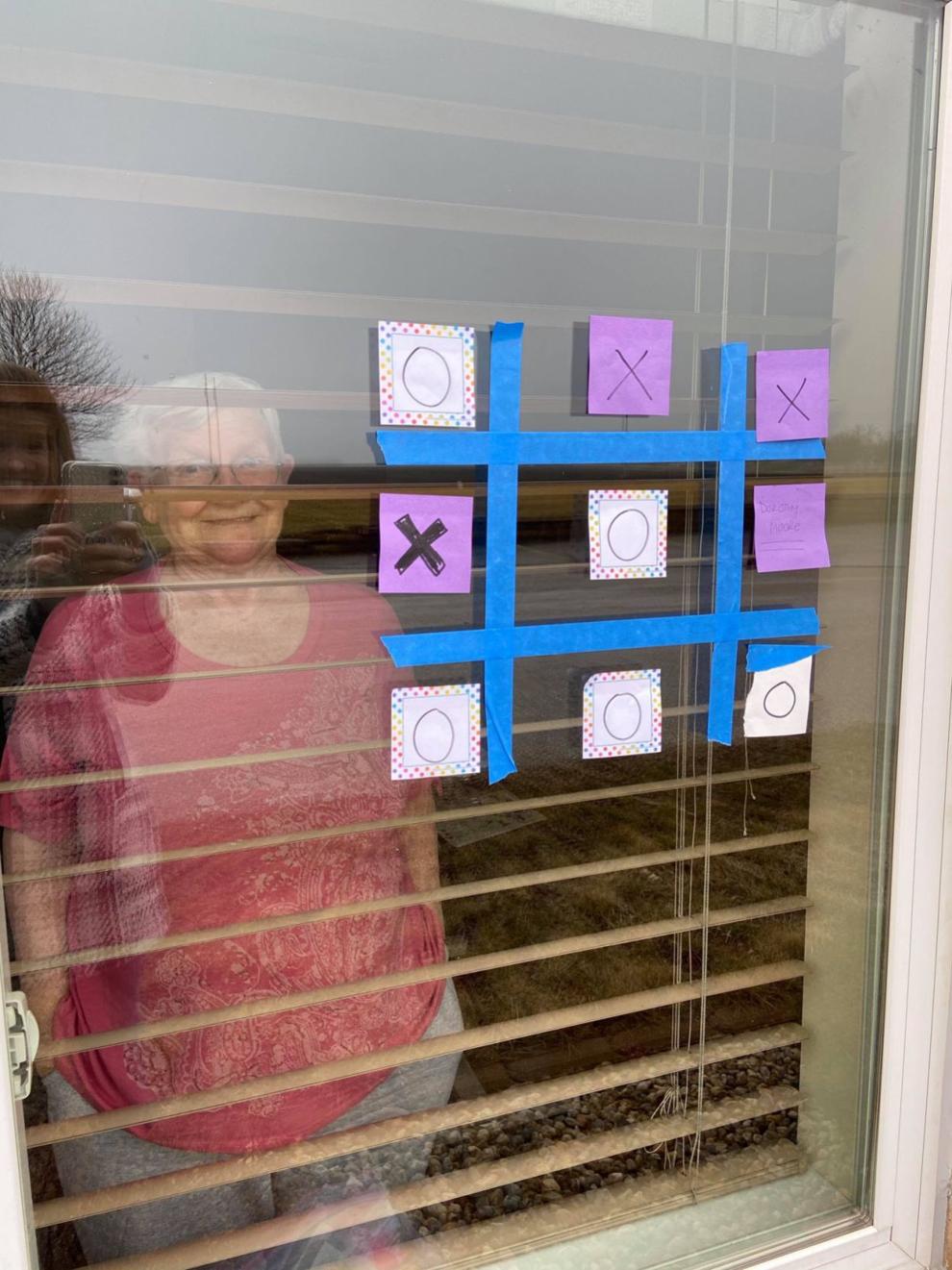 "The staff is putting residents first, sometimes to the detriment of their own health," Davis said. Last weekend, Davis grilled out for his staff.
Staff at both facilities have received some recognition from the community - McDonald's recently donated iced coffees and food, and Byerly said a vendor recently sent pizza to Shepherd's team.
But in a normally stressful field, coping with a pandemic can tip the scales. Nurses and doctors in hospitals are heroes, Mechler said, but long-term care workers are, too, and often get forgotten.
Davis agrees and said he and his team are making T-shirts as a reminder.
"They'll say, 'COVID Squadron. We're all in this together.' Because we are," he said.