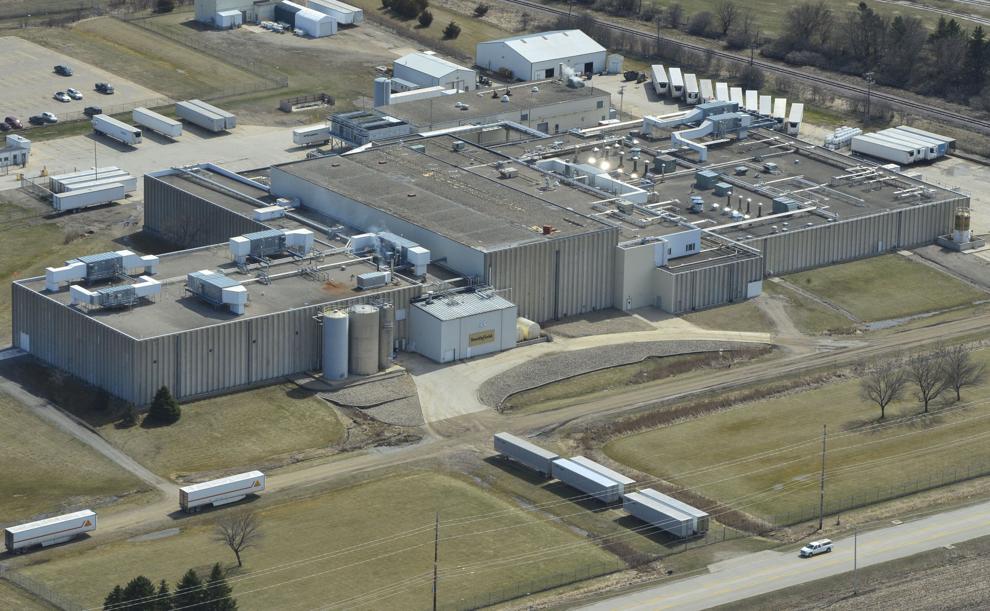 That's according to Jenna Wollin, a public relations account supervisor for MWWPR, a firm out of New Jersey, who said that the Mason City facility "has not been impacted by the Sioux Falls closure to date."
The plant manager for the Mason City location was contacted by phone for the story but referred the Globe to corporate offices for comment.
According to a story from CNN Business by Danielle Wiener-Bronner, Smithfield made the decision to close for two weeks after South Dakota Gov. Kristi Noem and Sioux Falls Mayor Paul TenHaken wrote to Smithfield and "urged the company to suspend operations for 14 days so that its workers could self-isolate and the plant could be disinfected."
In a press release on Sunday, Smithfield President and CEO Kenneth Sullivan worried about the impact of closure not just for his but the industry as a whole.
"The closure of this facility, combined with a growing list of other protein plants that have shuttered across our industry, is pushing our country perilously close to the edge in terms of our meat supply. It is impossible to keep our grocery stores stocked if our plants are not running," Sullivan wrote. By the company's own estimates, the Sioux Falls plant represents four-to-five percent of U.S. pork production.
In the interim, Sullivan shared that Smithfield will continue to pay workers for the next two weeks and "hopes to keep them from joining the ranks of the tens of millions of unemployed Americans across the country."
Across the company, Smithfield employs about 40,000 people. 
What a Globe Gazette News+ membership can do for you:
A deeper examination of local issues than you'll find anywhere else.
Two products in one – not everything that's in the print edition of the Globe Gazette is on our website, and not everything on our website is in the print edition.
Access to newspapers.com archives dating back two years.
The ability to carry your local news with you and receive alerts instantly as news unfolds.
Advertising that frequently gets you deals you won't find anywhere else.
Has the COVID-19 pandemic left you in need? Here are some resources that may be of use.
Reach Reporter Jared McNett at 641-421-0527. Follow him on Twitter and Instagram at @TwoHeadedBoy98.