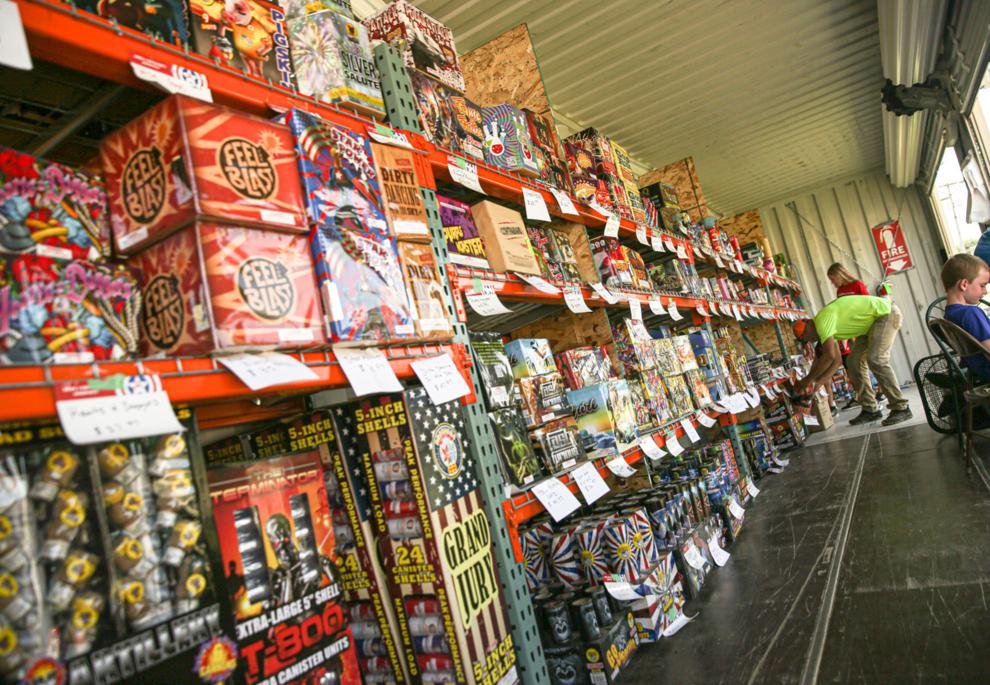 This year has trounced both of those figures. 
From June 1, 2020 to June 30, 2020, the Mason City Police Department fielded 169 calls about fireworks. More than the previous two years combined with 30 calls to spare. In fact, the fireworks call total for the month of June 2020 is 46 more than came in from June 29 to July 5, 2018 (a stretch of time when usage steadily ticks up).
It's not just a Mason City thing, either: fireworks usage and fireworks-related calls are up all across the country this year. 
The Associated Press reported that in New York City, where fireworks are actually banned, the number of complaint calls grew so much that Mayor Bill de Blasio announced he would set up a task force to try and get to the bottom of the issue. "This is a real problem. It is not just a quality-of-life problem and a noise problem," de Blasio said. On the other coast, Oakland officials said that they had received more calls about fireworks before the Fourth than they had in previous years. 
"At this point, I have to think it is from pandemic cabin fever and boredom," Mason City Police Chief Jeff Brinkley said. "Given the time of day of the calls, it is when people are normally home to be impacted."
The window for shooting in Iowa is July 3 and July 4 from 6 p.m. to 11 p.m. each day, but that's clearly being ignored right now. There may only be two approved shooting days in the area, but sales have been going for much longer.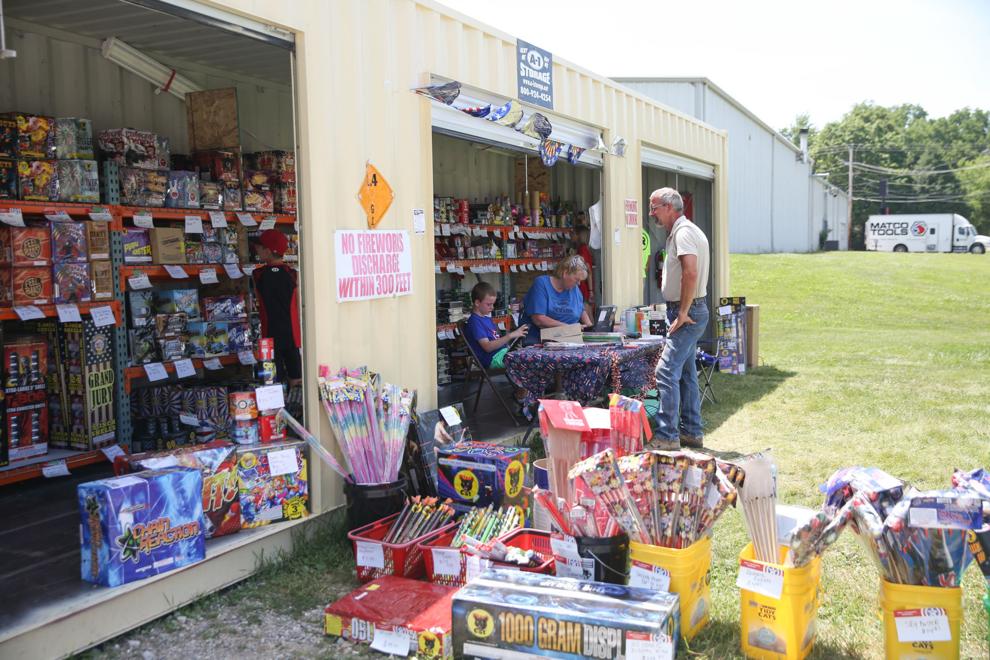 And sales have been strong this year. 
According to Sue English, who helps run Iowa Fireworks in Mason City, her stand has already sold out of several bigger, multi-shot, nighttime fireworks — the kind that burst with both color and noise. 
"There's a lot of stuff we've sold out of," she said. "The 500-gram cakes have been the most popular." 
Industry wide, sales are up 200% from the year prior, according to American Pyrotechnics Association Executive Director Julie L. Heckman. Sales are off the hook right now. We're seeing this anomaly in use," Heckman told the Associated Press.
"What's concerning to us is this usage in cities where consumer fireworks are not legal to use."
And that kind of anomalous spike in usage has led to supposed social media sleuths concocting their own explanations for what's going on. 
One Twitter thread that gained a lot of traction about a week ago, after being retweeted by a New York Times writer, wondered if the uptick had been caused by a government program possibly aimed at disturbing protesters. No one in the thread, whose initial tweet had some 80,000 likes and 23 thousand retweets, concretely proved the theory. The most offered were photos of discarded multi-shot fireworks and window videos of nighttime displays in New York City. 
A rebuff of that "psyop" theory pointed to a story from the New York Times that showed "The level of background noise in cities has dropped during corona virus." So the idea is that something as loud as a firework would travel farther in a city still re-adjusting to the pandemic because background noise has been significantly reduced.
It also matters that people don't have as many options to get their fill of fireworks this year. Numerous public displays have been canceled because of the pandemic, including Clear Lake's annual holiday bash. 
According to reporter Alyx Arnett, Best Price Fireworks owner Joe Wampler said that people are taking what's available to them.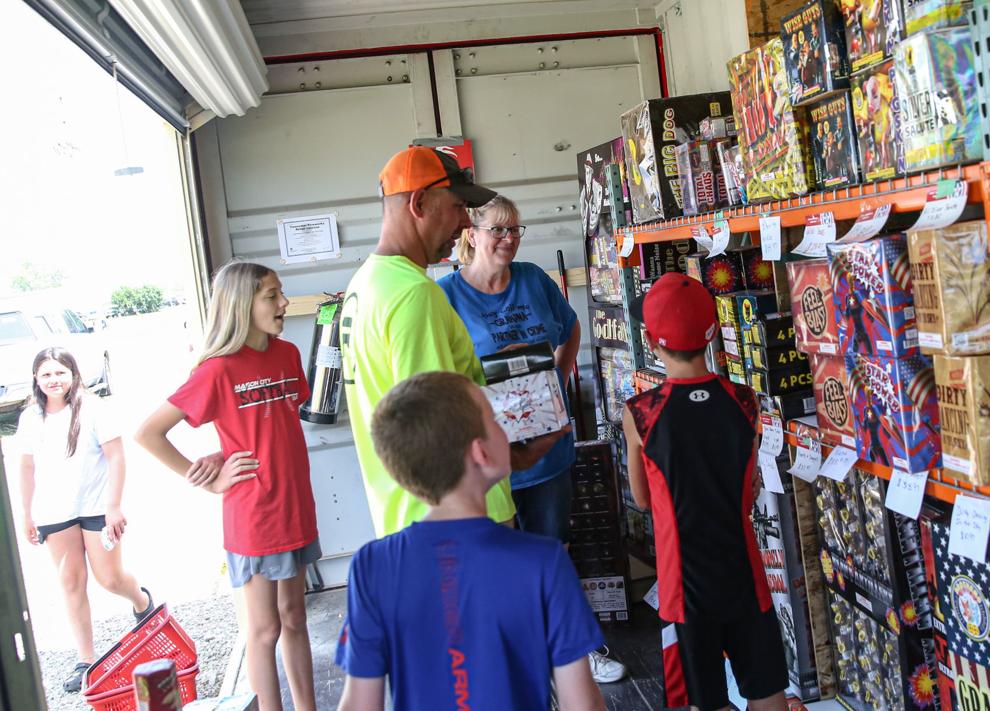 "People are still going to have fireworks to watch whether they go to a public show or buy them themselves, and if they don't have the option to go to a public show, they're going to buy them themselves," he said in the story. Like with Iowa Fireworks in Mason City, some of his most popular items have been multi-shot cakes.
There's been some weirdness in Iowa with ordinances, too. 
In 2017, state legislators legalized fireworks sales in Iowa, but allowed individual counties and cities to determine when they can be used which means there's the possibility for variance even between neighboring counties.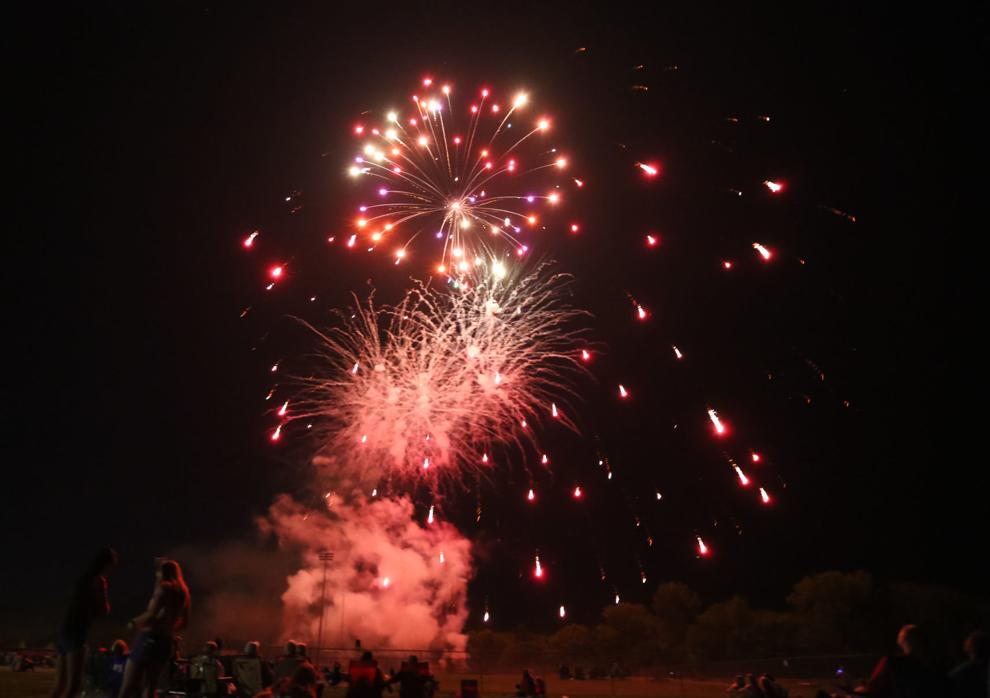 In May 2019, the Cerro Gordo County Board of Supervisors had to clean up some of the language in an ordinance that dealt with the selling and usage of fireworks in the unincorporated areas of Cerro Gordo County. The amended County Ordinance 58 made it so that sales from tents were okay as long as they occurred in areas zoned as industrial. And the initial ordinance dealing with fireworks in the county made it clear that, "No person shall use, explode, discharge, or ignite consumer fireworks in the unincorporated areas of Cerro Gordo County at any time" which is a difference from Mason City policy. 
Of course, hearing booms is nothing new for Mason City residents. 
In December 2019, a number of citizens took to Facebook to complain about some kind of explosion they could hear but weren't able to pinpoint. Despite calls to the police and online sleuthing, no "culprit" was ever identified. But suggestions for the cause ranged from tannerite to frost explosions to blown transformers to, yes, fireworks.
What a Globe Gazette News+ membership can do for you:
A deeper examination of local issues than you'll find anywhere else.
Two products in one – not everything that's in the print edition of the Globe Gazette is on our website, and not everything on our website is in the print edition.
Access to newspapers.com archives dating back two years.
The ability to carry your local news with you and receive alerts instantly as news unfolds.
Advertising that frequently gets you deals you won't find anywhere else.
Jared McNett covers local government for the Globe Gazette. You can reach him at Jared.McNett@globgazette.com or by phone at 641-421-0527. Follow Jared on Twitter at @TwoHeadedBoy98.