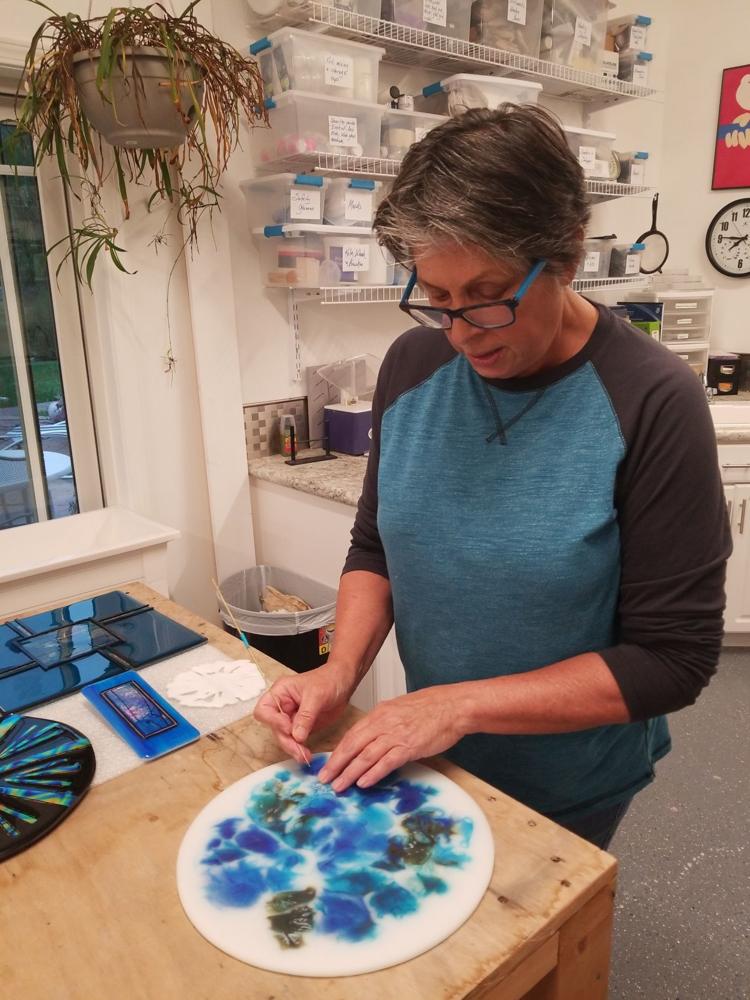 Art on the Plaza will host a live demonstration featuring one of its contributing artists on Saturday, June 15, noon-4 p.m.
Fused glass artist Chris White will be on hand, giving mosaic demonstrations and sharing some of her experiences from her 20 years as an artist.
White has been affiliated with the gallery since its inception in 2015, and actively contributes to the local art community.
Art on the Plaza, located on Mason City's Federal Plaza at 11 S Federal Ave., is a shared gallery and market space featuring a number of Iowa artists with backgrounds in a wide variety of mediums. Regular business hours are Wednesday-Saturday, noon-4 p.m.