Cousin to the bluegill, the pumpkinseed sunfish is Clear Lake's most colorful fish species. Until recently, pumpkinseeds were relatively uncommon at the lake. But as is the case with many native fish species, pumpkinseeds have directly benefited from results of the ongoing Clear Lake Enhancement and Restoration [CLEAR] Project.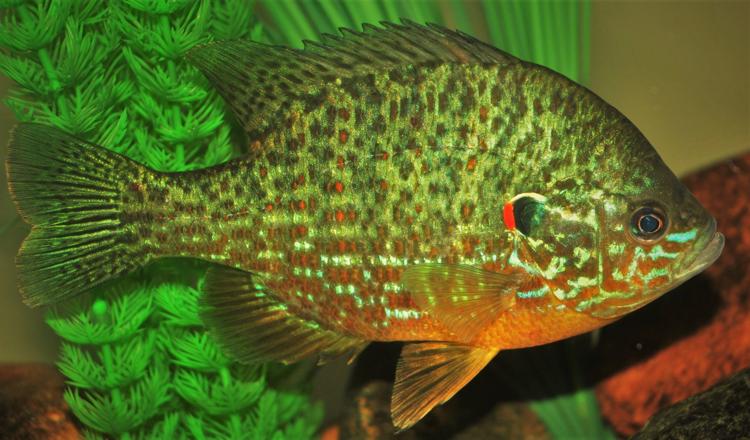 Dramatic improvements in water quality, spawning habitat, and nursery cover, have allowed their numbers to soar. For the first time in their lifetimes, many Clear Lake anglers are encountering pumpkinseeds on a regular basis. Small but mighty, most pumpkinseeds only average around six inches in length. But what they may lack in size, they more than make up for in aggression, striking lures or bait hooks with reckless enthusiasm.
Although most pumpkinseeds are too small to eat, they thrive in captivity and make excellent pets. I usually keep three or four in our living room where they add welcome variety to the tank's jumbo bluegills. With their brilliant patterns of green and orange, I think pumpkinseed sunfish are every bit as showy as the high ticket, saltwater species sold in tropical fish shops. They're also a whole lot easier on the pocketbook.