Throughout my 11 years of blogging, I have gotten do so some really amazing things. In July, I was invited to attend the annual Amelia Earhart Festival in Atchison, Kansas. Little did I know that this event would be one of the most memorable events of my blogging career.
As a youngster at Madison Elementary in Mason City, I recall combing the racks of books. Mrs. Nesje, the school librarian, was always very helpful when it came to helping me find books that I was searching for. I specifically recall asking her to help me find books on Amelia Earhart. Our class had learned about her and she was someone I wanted to learn more about. Little did I know that 40+ years later I would be dining with her family.
My husband and I were invited to a private event for folks that were close to Amelia and her family. We entered the room and it was quite clear that these people loved Amelia and all she represented.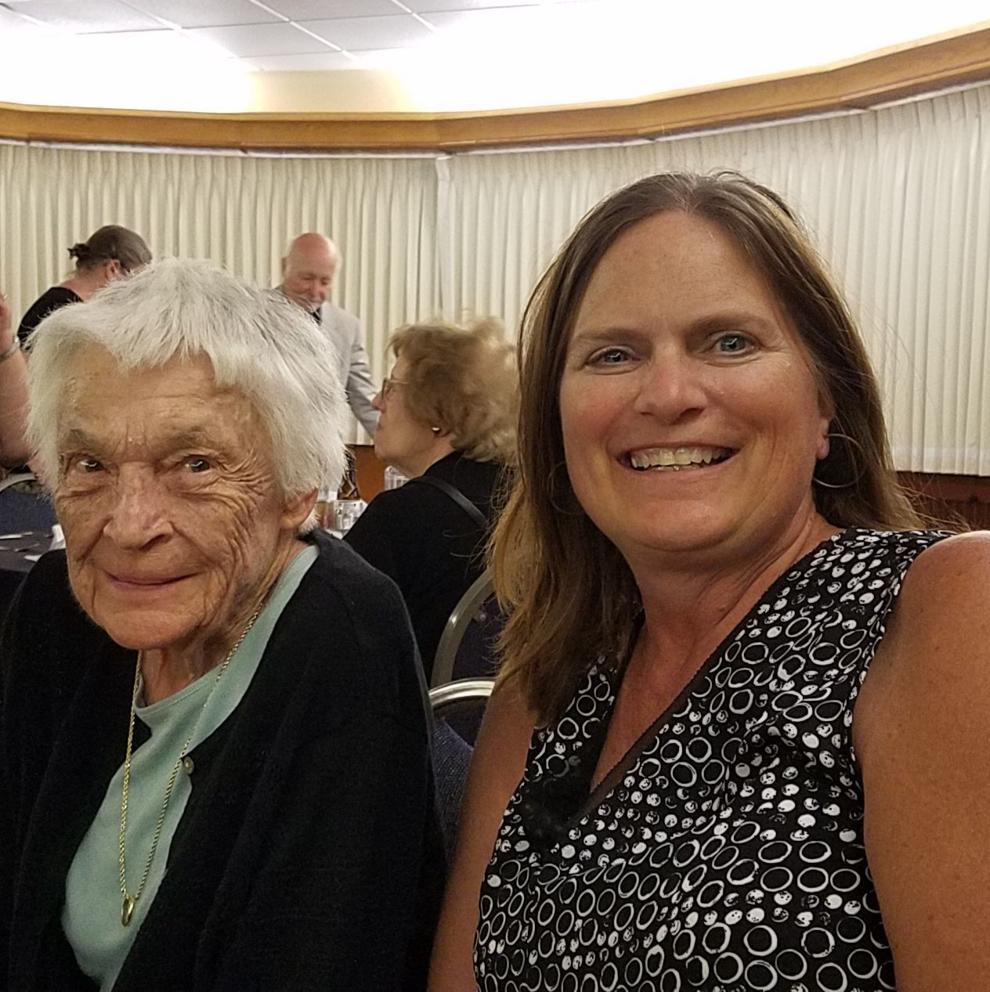 In fact, many 99's (Inspiring Women Pilots Since 1929) were in attendance. Amelia Earhart was elected the first president of this club in 1931. In case you are wondering, the name Ninety-Nines represents the 99 charter members.
We sat down and a lovely woman sat by us. Me being my usual curious self, asked, "What brings you here?" She responded, "Family."
I knew there was more to her response and within a couple minutes I learned she was Amelia Earhart's niece, Amy. She was very quiet and proud of the fact that Amelia Earhart was her aunt. We had a wonderful dinner and it was fun to chat about Amelia Earhart's family life.
Amy talked about the family history that is housed in her home, as Amelia loved books and she was always eager to learn. It's interesting how our night unfolded, as I too love books and am always eager to learn a new thing or two.
Dining with Amelia Earhart's niece will go down as one of the most memorable experiences in my blogging career. It was humbling to spend time with a close relative of Amelia Earhart, who is most known for being the first woman to complete a nonstop solo transatlantic flight.
Sara Broers is a travel enthusiast who lives in North Central Iowa. She is the CEO of Travel With Sara, Social Connections LLC, and the co-owner of the Midwest Travel Network. Watch for more of her adventures on the pages of the Globe Gazette coming soon.