While you're rummaging through cabinets and crevices trying to find your cat's new favorite hiding spot, cats may be keeping mental tabs on you.
A study out of Japan found that a stationary cat can track its owner's location using audio cues — specifically, the owner's voice.
Saho Takagi, first author of the study and a doctoral student at Kyoto University, said she has always been interested in cats' hearing abilities. She's a cat person all around, but said her favorite part is their ears. Cats have sensitive ears that can move in different directions.
"I saw a cat with only one of its ears tilted back, listening to the sound behind it, and felt that cats must be thinking about many things from the sound," Takagi said in an email to CNN. "This time, I investigated whether they map their owner's position spatially from sounds."
The study, which took place in a home setting and at a cat café, observed how cats would react to their owners' voices without visual cues by using speakers that played a recording of owners saying their cats' names. The researchers placed the speakers apart from each other, out of the cats' sight, to see how the cats would respond to the sounds, especially if the owner's voice appeared to teleport from one location to another. Another group of people, who were not animal behavior experts, rated the cats' level of surprise from a scale of 0 to 4, based on behaviors like ear and head movements.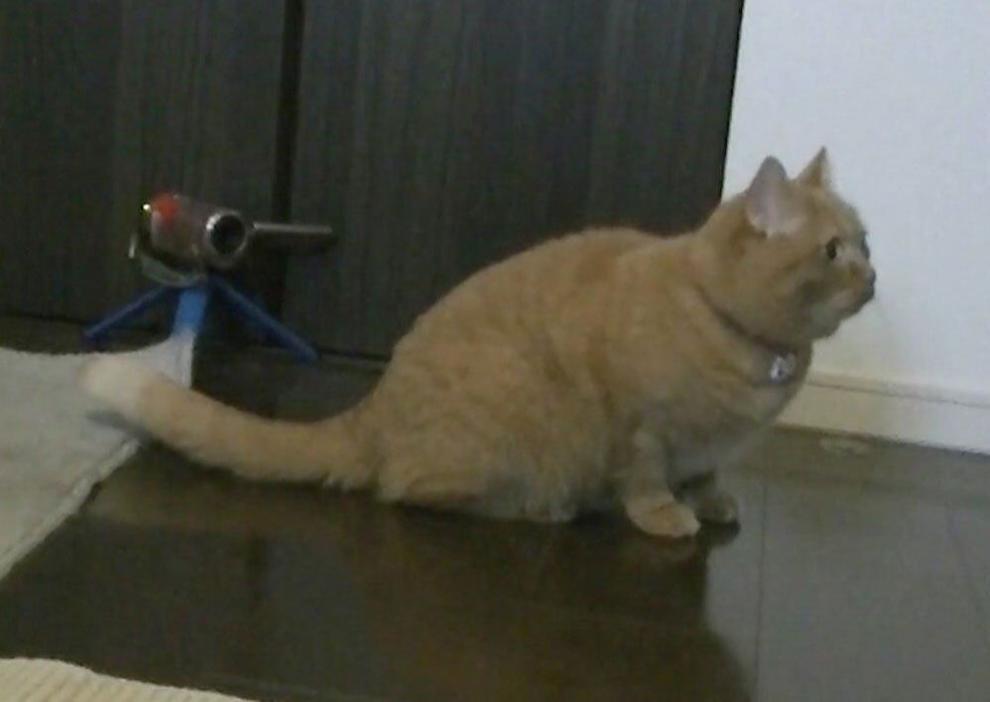 Cats in the study were surprised when their owners appeared to "transport" from one location to another, the study concluded.
Results from this study demonstrate evidence of socio-spatial cognition in cats, meaning they can mentally picture where others are through cues like sound.
"It is generally believed that cats are not as interested in their owners as dogs are, but it turns out that they were mentally representing the invisible presence of their owners," Takagi said.
A cat's mind can be complex (in more ways than one)
Other animals, like vervet monkeys and meerkats, demonstrate this sense as well. The study said this ability to create mental images based on sound and other stimuli indicates complex thinking. The ability is particularly important for animals that need to hunt prey under poor visibility.
"This is an ability that is the basis of creativity and imagination," Takagi said. "Cats are thought to have a more profound mind than is thought."
Cat furniture is a great way to create a space in your house specifically for your felines — and potentially save your furniture from being used as a scratching post. Here's some of the best cat furniture available:
The best cat furniture
Dooradar Cat Tree Tower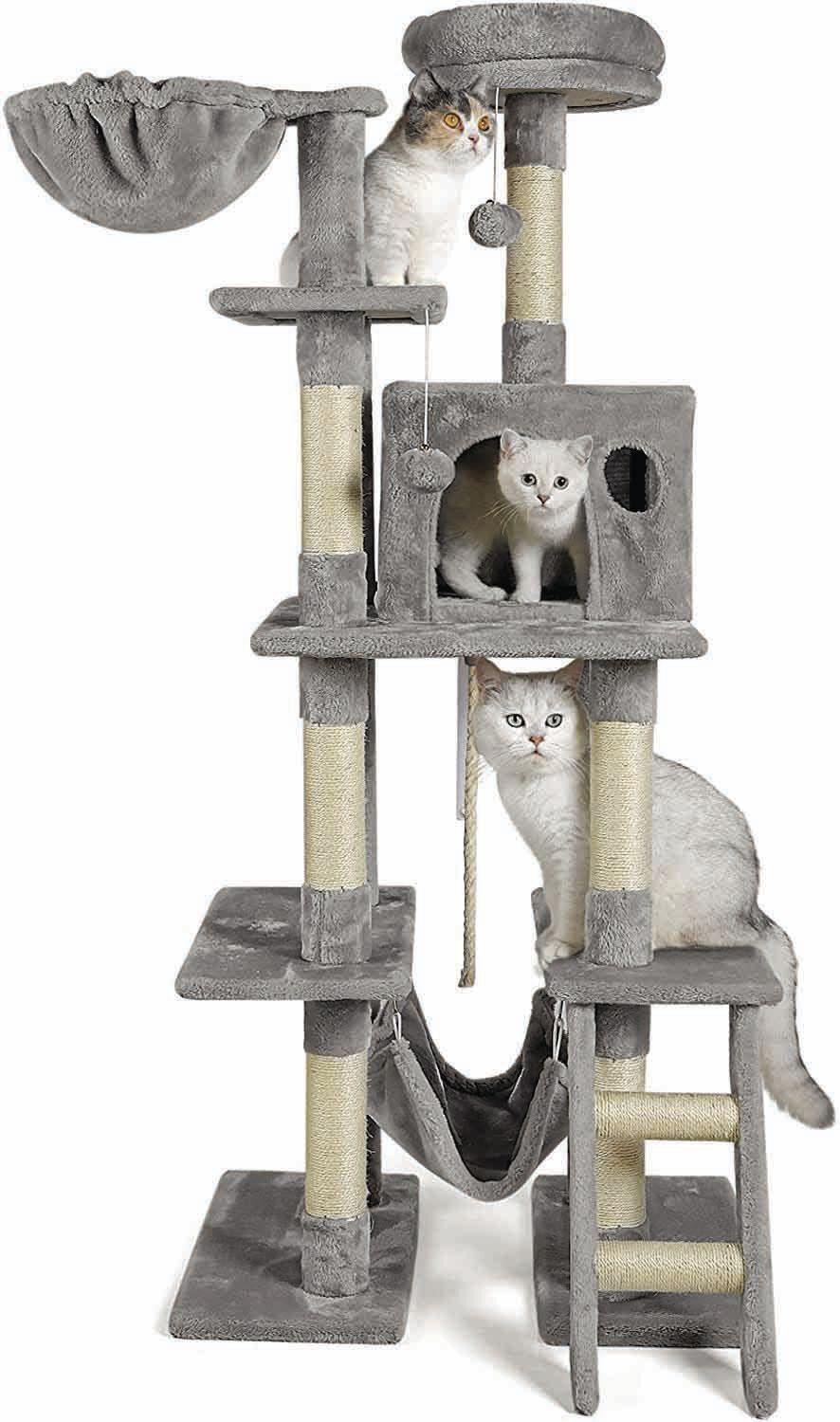 This large, luxurious cat tower is the perfect piece of furniture to spoil your cat and give them an amazing place to scratch, climb, hide, rest and perch. It features enclosed houses, steps, clawing material, several perches, hammocks and more.
Bedsure Cat Bed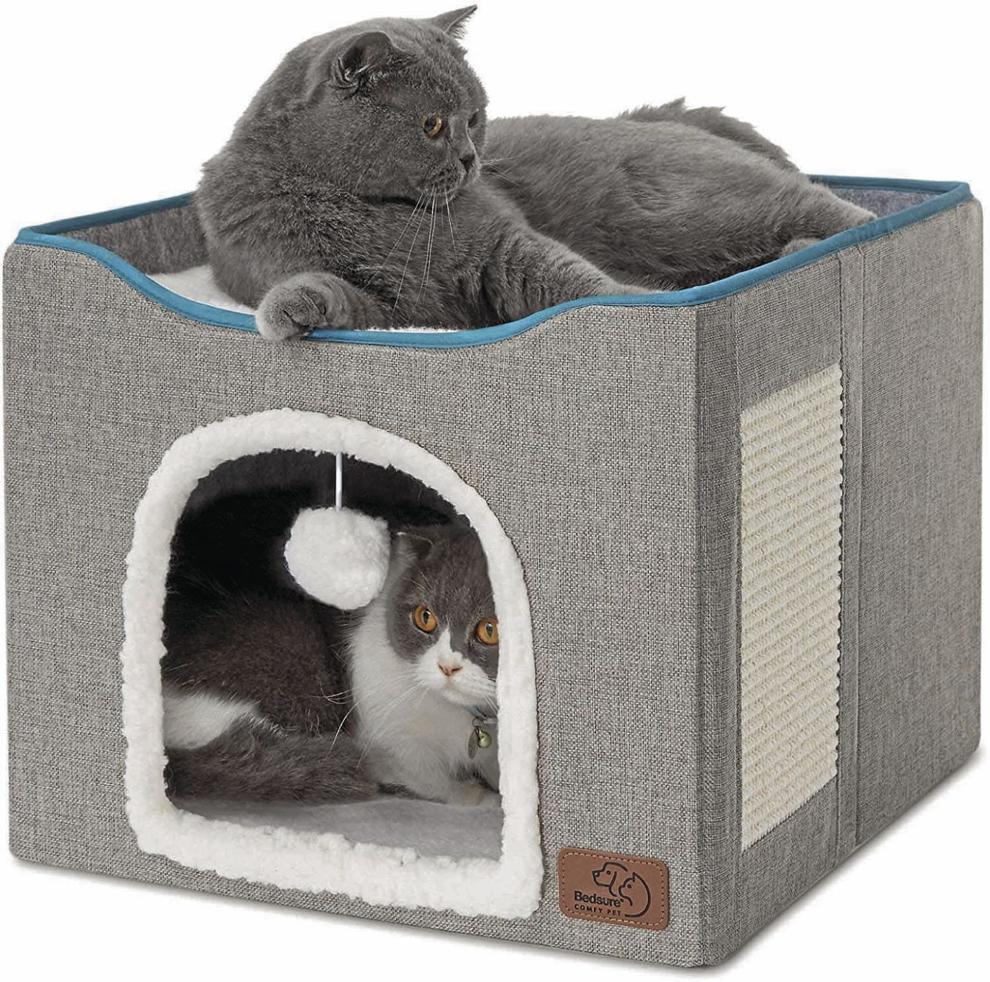 This cat house provides your cat with an enclosed cat cave as well as a comfortable space on top. This piece is intended for relaxation and is ideal for 1-2 cats. It's a good option as a cat bed or for those with a small space.
FEANDREA Medium Cat Tower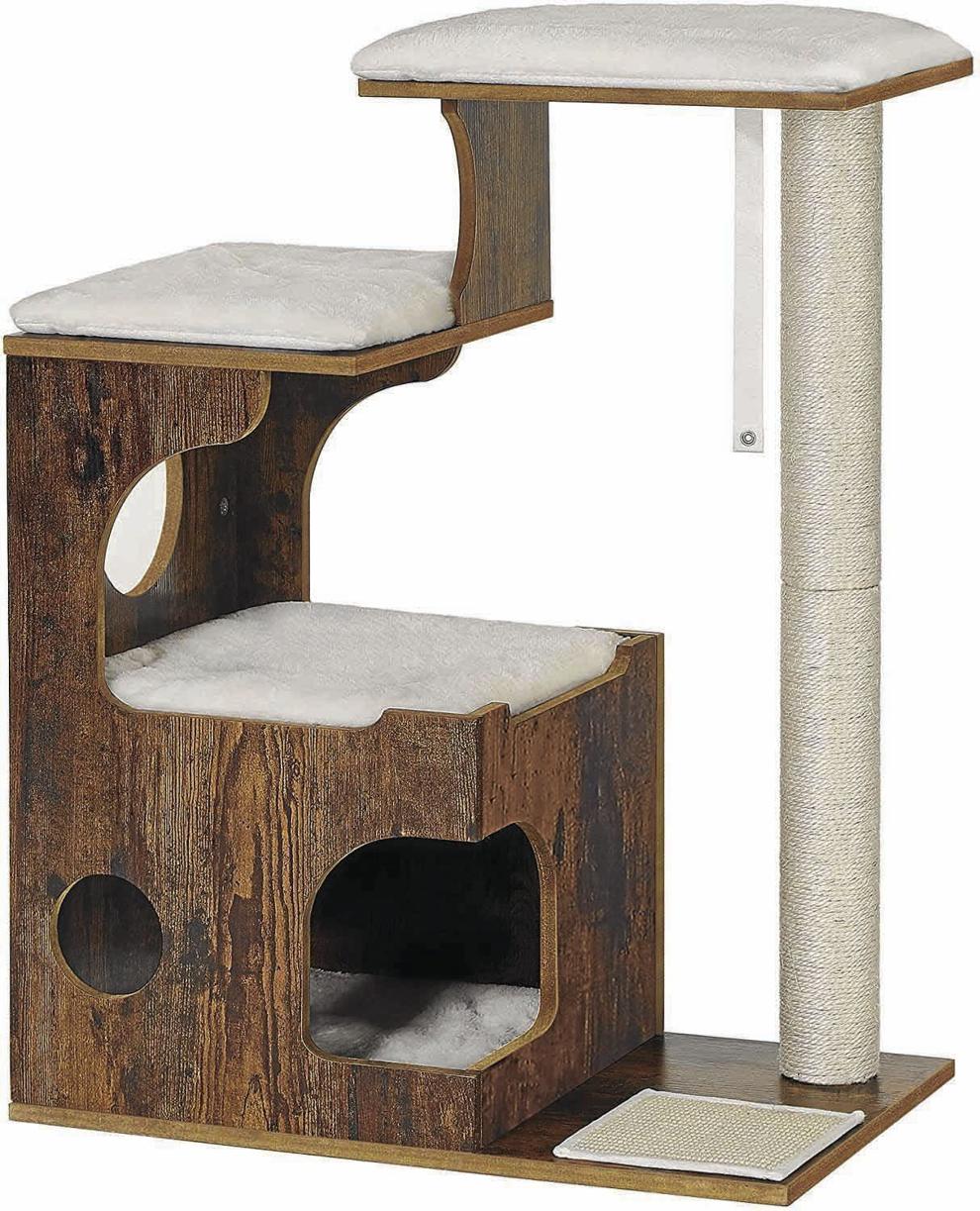 This cat tree features a dark, hardwood finish and white padding that gives off a rustic, homey impression while being cozy for your cat. No matter if your cat likes to hide or play, this piece of cat furniture offers three resting pads for naps or perching, an enclosed house to nap in and a scratching post. This is ideal for 1-4 cats and the padding is machine-washable.
Catry Cat Bed with Scratching Post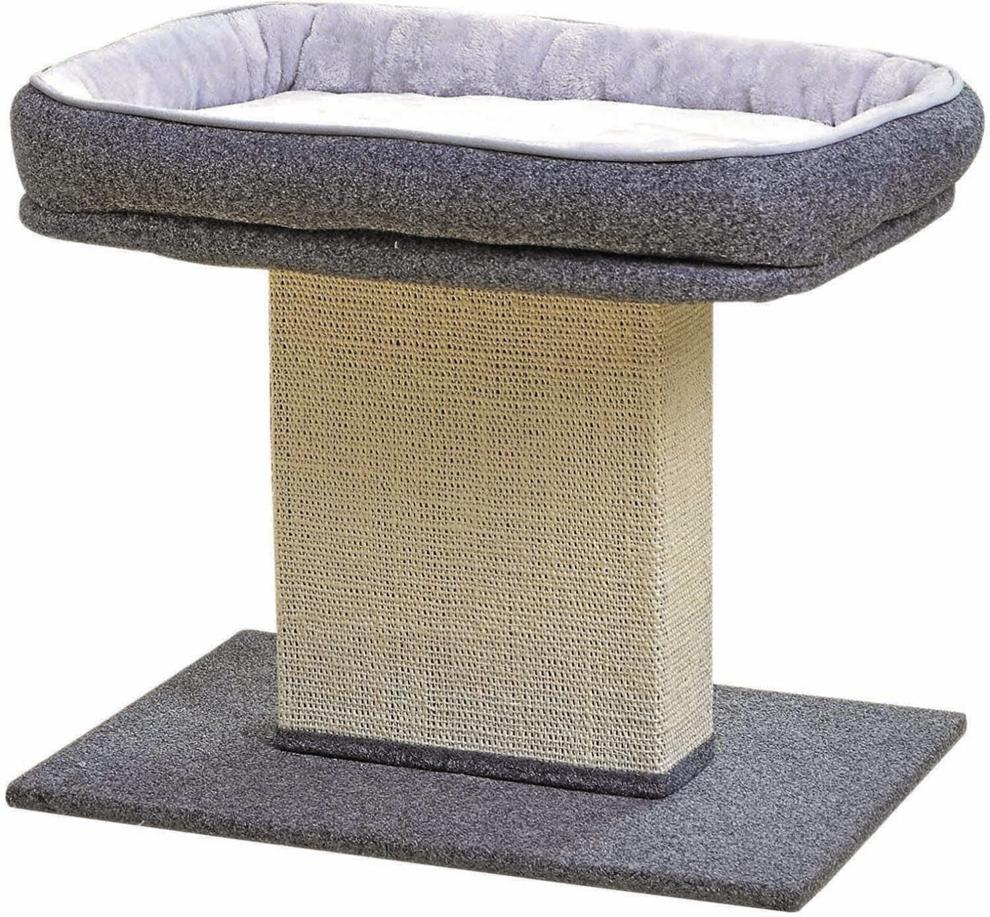 This sturdy, easy to assemble piece of cat furniture is perfect for one cat in need of a place to rest and scratch. The base features a scratching post, while the bed portion sits atop of the post. This is a simple, cozy, 2-in-1 piece ideal if you have a limited amount of space.
BEWISHOME Cat Tree Condo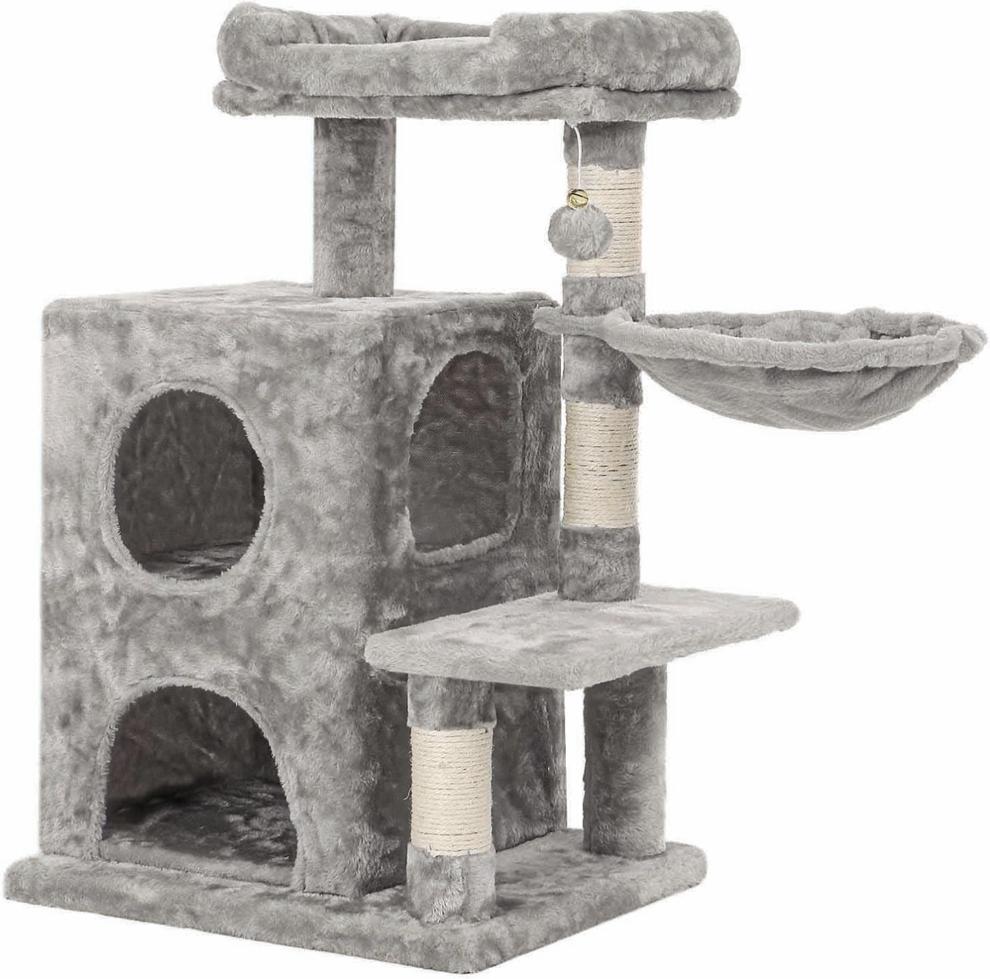 This cozy 'condo' is a great option for an active solo cat looking to explore or several cats looking to lounge and play together. It features a soft, plush gray exterior, with plenty of perches for climbing, resting and enjoying views. With enclosed space, scratching posts, a large platform and even an attached dangling ball, this piece will offer your cat hours of enjoyment.
HOOBRO Hidden Cat Litter Box Enclosure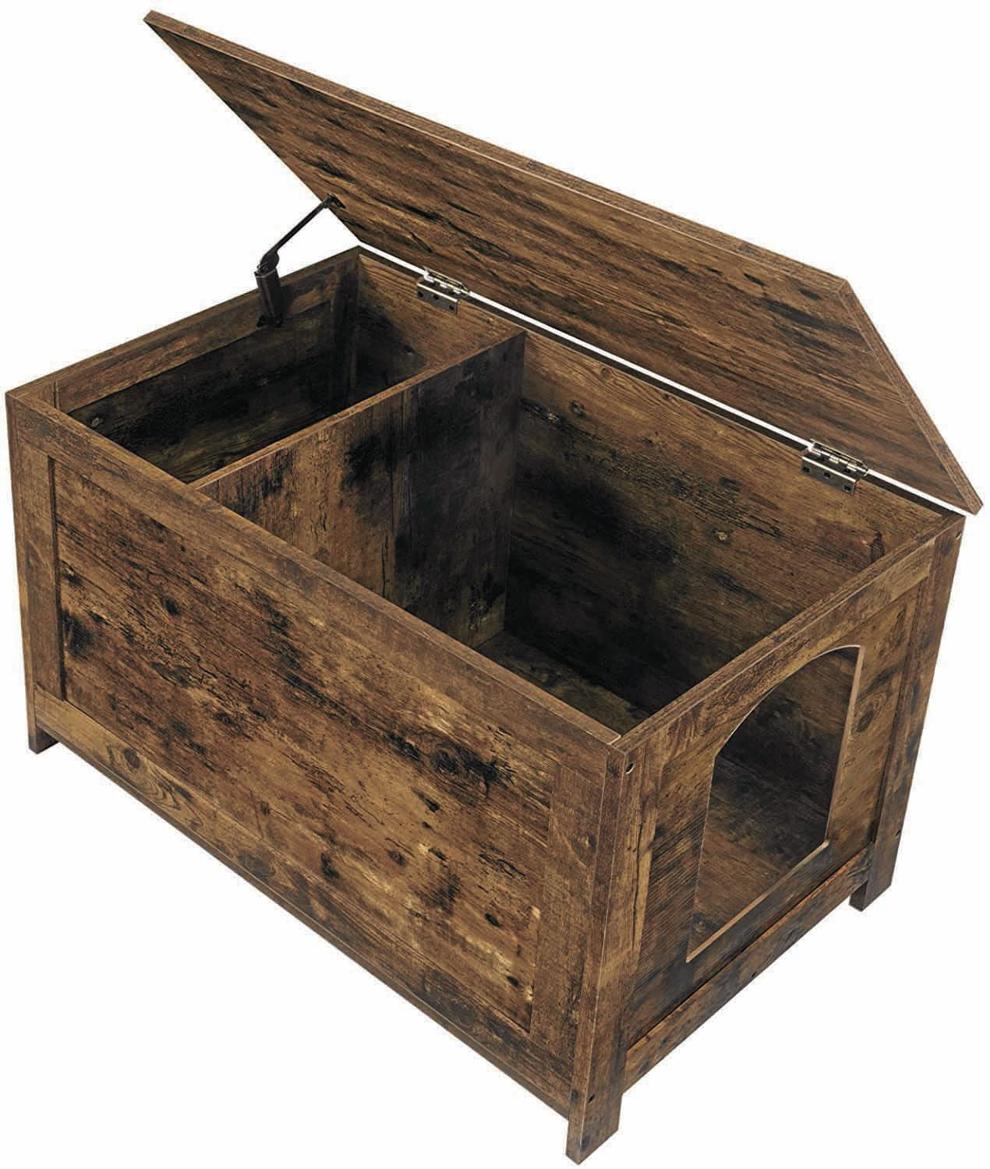 This unique piece of cat furniture is great for those seeking an item that blends in with their home decor seamlessly. It looks similar to a beautiful, hardwood chest. Your cat will have access to the inside via a cat door, where there is ample space for a litter box, and you could easily lay a blanket or cat bed on top. Plus, there's a small storage slot for storing litter supplies or other cat items.