Teen depression is a serious mental health problem. Here's information to consider if you think your teen may be depressed and need help.
This year, the Environmental Working Group analyzed over 1,800 products, and found that 75% did not provide adequate sun protection or include…
While buying a kiddie pool is a modest investment, the benefits are endless. Here are 14 pools to try for any level of splashing.
Check out some hacks to make your next move easier, how to curb impulse buys and stick to a budget, and more videos to improve your life.
Compared to several decades ago, children under 18 are more than twice as likely to live with a single parent. Despite the rise in popularity …
By reimagining the traditional shape of chalk, the designer has created architectural drawing tools that make circles, rows of wavy or straigh…
There weren't a lot of drastic changes in popular baby names in 2020 (the top three stayed the same). Here's a look at the top 10 for girls an…
Parenting your adult children is no easy feat. Buzz60's Chloe Hurst has the story!
PennyGem's Elizabeth Keatinge tells us which colors have the strongest resale value. Some colors may surprise you.
Many people dream of starting their own business. Some people know exactly what type of business they want to establish, but others have to re…
From online ads to cross-selling, making impulse purchases is easier than ever. Try one of these tricks to stick to your budget.
Sen. Bernie Sanders, an Independent from Vermont, and Rep. Pramila Jayapal, a Democrat from Washington state, on Wednesday unveiled legislatio…
With Mother's Day closing in, we wondered which TV mom most closely resembles your own. Take our quiz, and think about how your mom reacts, or…
ADHD awareness has grown a lot. But how can you tell between a kid who just has a ton of energy and one who has a problem that needs to be addressed?
Check out some tips to help you aim to retire by 55, some ways you might be able to convince your boss to work from home permanently, and more…
Follow these simple suggestions to nail your initial phone screening. Buzz60's Chloe Hurst has the story!
Did it start in the U.S.? Or elsewhere? Who was Anna Jarvis? And where in the world do we get so many of our flowers?
We're here with tips to help you parent your children into their optimum success, regardless of their innate abilities. Buzz60's Chloe Hurst h…
A new study shows this shorter workout can improve your heart health. Buzz60's Chloe Hurst has the story.
PennyGem's Elizabeth Keatinge tells us what happens when you credit card payment.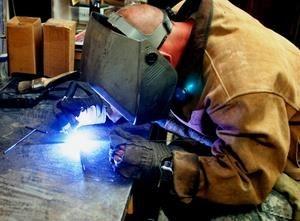 J & J Machining, Welding & Fabricating
Stacker mined the Social Security Administration's historical baby names archive to round up 50 names gaining popularity in the 21st century.
PennyGem's Chloe Hurst helps you to aspire to retire, hopefully by 55!
With sunny skies and warm weather coming back, outdoor family fun is on the agenda. Here are some of the best outdoor games for all ages.
To help you find the right tablet for your toddler, here's what to consider when shopping, including a recommendation on three tablets to try.
As informal as today's parents are compared with previous generations, there remains a handful of uncomfortable subjects. Alcohol and drug use…
Cultivate some fun with these 10 educational and easy garden activities for children.
Thirty-nine states and the District of Columbia are represented, while Vermont, Maine, New Hampshire, Rhode Island, Delaware, West Virginia, M…