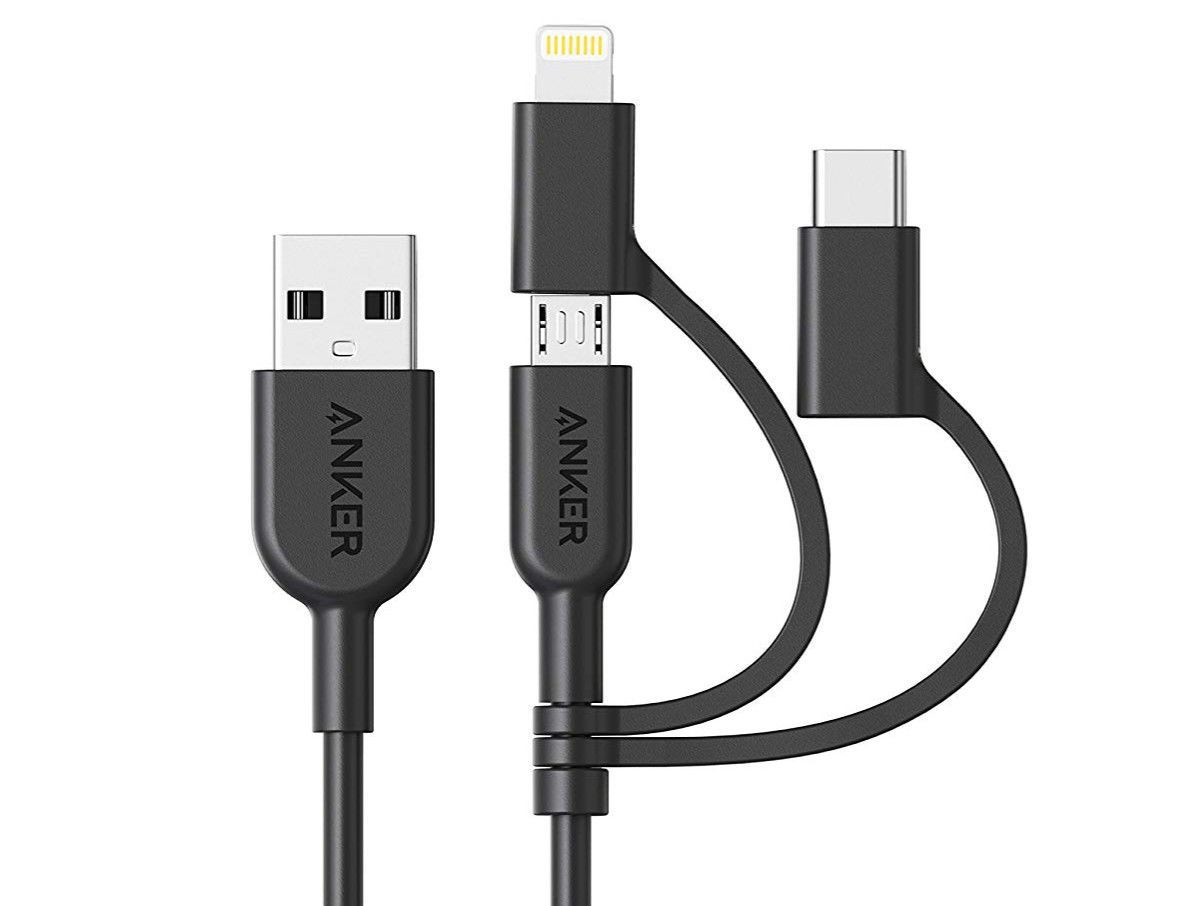 With a larger variety of smartphones on the market and single houses using both iPhones and Androids, charging your phone isn't always easy when no one has the right cable. That's where this universal charging cable from Anker comes in.
How It Works
This phone charging cable from Anker is designed to charge all your devices, including iPhone, iPad, Huawei, HTC, LG, Samsung Galaxy, Sony Xperia, and Android devices. It works by using interchangeable built-in Micro USB, USB-C, and Lightning connectors that you can pop on and off the charging cable. They're secured by durable rubber anchors, so you'll never need to worry about losing the connectors.
You have free articles remaining.
A Holiday Essential
With friends and families visiting for the holidays and long plane and car travel making your phone essential, this universal charging cable is a must for any host. Your guests will never need to worry about forgetting their charger since this 3-in-1 cable can do it all.
Why Customers Love It
Amazon customers are raving about this phone cable, giving it an average of 4.2 out of 5 stars on Amazon. Customers love that this Anker universal phone charger replaced a plethora of cables that charged different household devices and helped cut down on the number of cords. They also liked how securely the interchangeable dongles were attached to the charging cable.