During the first six months of responding to the COVID-19 pandemic in North Iowa, CG Public Health Director Brian Hanft said that it wasn't uncommon for folks in his department to have 80-hour work weeks.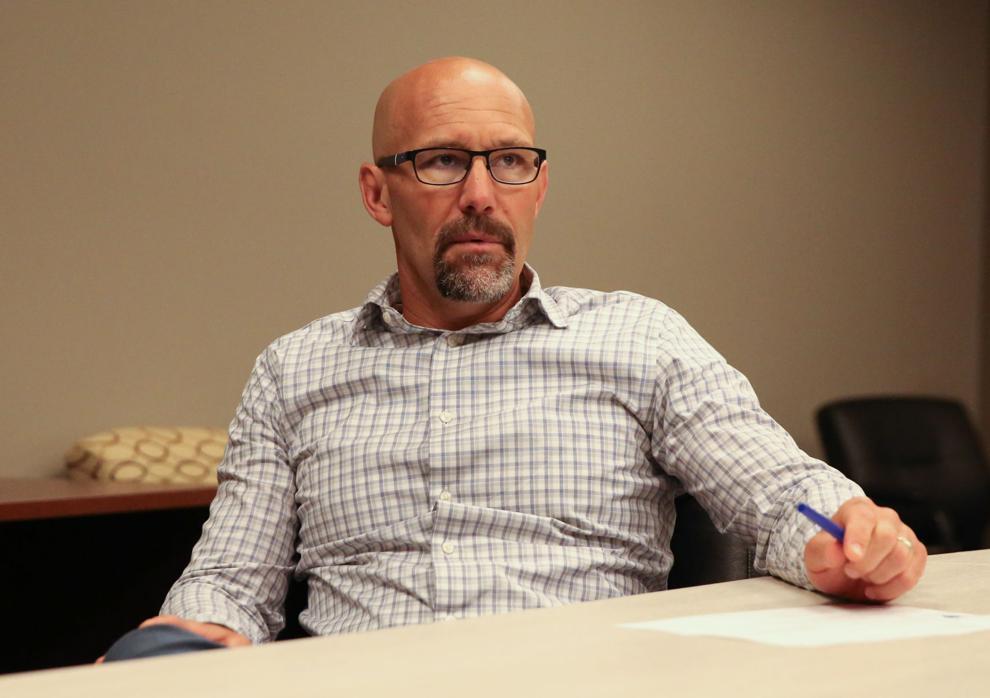 "You would take phone calls all day long. You didn't have time to do any other public health work but pandemic response," he said. 
He called that time, a time marked by fear of unknown variables, a blur. The kind of thing where hours smear into days smear into weeks smear into months. 
"I speak for a lot of the people here that there was so much unknown and so many people were scared," he said. "They were looking for someone to have the answers. Give them some guidance and give them direction."
More than a year and three months since Mason City Mayor Bill Schickel made an announcement with Hanft that public gatherings of 10 or more people would be prohibited in Mason City until further notice, there's a lot more information available. Vaccination rates for the adult population of Cerro Gordo County are above 50%; for folks 65 and up, that number is above 80%. Hanft said he'd like to see those numbers get to 100% but understands that that is unlikely in an era marked by vaccine disinformation.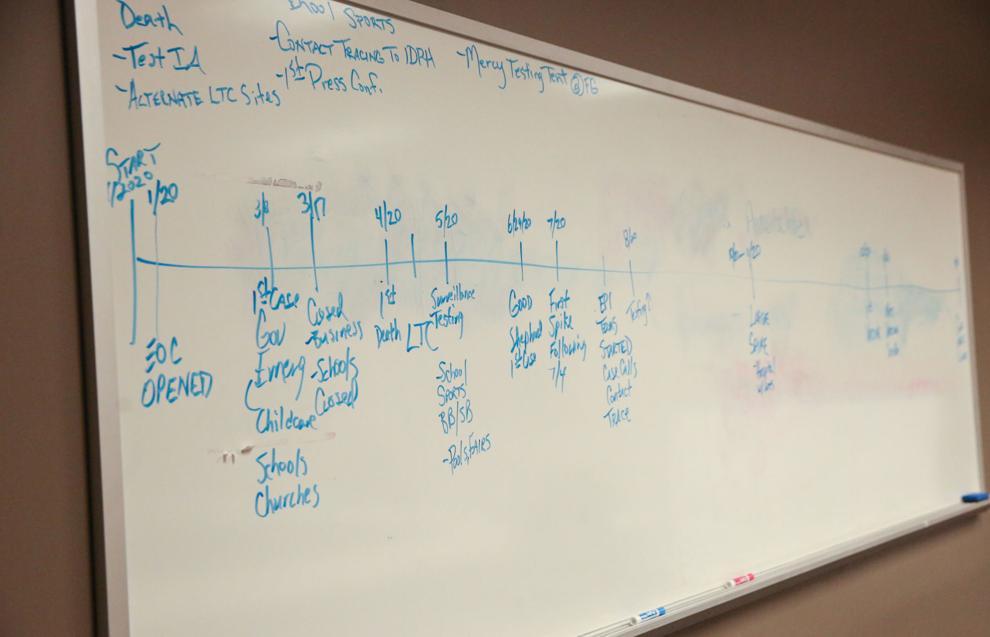 When did you as a public health department kick into an active planning phase to respond to the pandemic? 
It was in early January (2020) when we saw what was happening in China and I still remember telling my family: You better get ready.
What did that initial planning look like?
We were starting to frame what this might look like and we were meeting weekly or every few days and meeting in person.
Anything you look back on from that initial planning period and think could've been done differently?
We learned pretty quick that we were building a plane as we were flying it. We're not ready yet to sit down and talk about things we might've done differently. It's important for people to understand that response takes a period of time before you begin to say we're in recovery mode. My feeling about this report: It is an extremely important historic document. If you think about the 1918 Spanish flu, this after-action report will sit on the shelf until the next generation confronts a pandemic. For that generation, to have our notes and our lessons learned, that's a big responsibility.
Are there moments from the first few months that still jump out at you even now?
We had to go to Good Shepherd (in late June/early July) and I remember turning around and seeing this man who was standing at the window and trying to look inside to see his wife. Those are the kinds of stories you think back and reflect on how much meaning this response has had.
Would you say now, thinking back, that that time was the worst time for the pandemic here in North Iowa?
There's a lot of those. I can tell you a really difficult time for us: We had a tough time in July because we had our first real spike after the Fourth of July. We were still doing a lot of case calling and contact tracing and it was breaking our spirit as a department doing that. We did an after-action after the 2008 flood and take that times a thousand.
At a certain point during all of this, some of these public health measures such as social distancing or mask usage became more politicized and contentious. Is that something public health at a local level can overcome or is that really above and beyond one department?
I think it goes beyond a local scale. It's on a national scale. I just read an article about states that are limiting the powers of health directors like myself to implement mask mandates or public policies. It's going to be a national discussion for years on end about what authorities do departments of public health have?
How did you all work here locally to overcome that?
Try to work with people rather than try to force people. Similar to some of our enforcement policies with the department. I've also felt that communication has been key. I've tried not to hide or keep information from people. I really hope the community has found an organization that people find trust and value in.
When as a department did you find yourselves getting hopeful?
I think once they (the Iowa Department of Public Health and the CDC) started to talk more heavily (about vaccines), it started to present some light at the end of the tunnel. It was a party when we first started initiating vaccine. The sense of relief among people on the frontline was huge.
Are vaccination rates in a good place for the county?
We've got a lot of work to do with kids. I'm anticipating we'll have emergency-use operations for preschool kids and up. The big question is: Are we going to need a second boost?
Happy with how the mass vaccination site came together?
We've gotten dozens of thank-you notes and cards from people who have really appreciated that location. I believe that that's one of our greatest successes. A lot of volunteers want to stay engaged in the programming we're doing.
How worried are you about knock-on effects as we still come out of the pandemic, whether it's people's mental health or physical health?
For me personally, I've felt some of the mental health effects. I really try to stress to the team here and other people I've talked to that you've got to find help where you can. Being able to communicate about it is important.
What knowledge gleaned from this whole experience do you hope to carry forward and built on?
Anybody who has been in this is going to be changed. It's safe to say I won't have another experience like this in my career.
Jared McNett covers local government for the Globe Gazette. You can reach him at Jared.McNett@globegazette.com or by phone at 641-421-0527. Follow Jared on Twitter at @TwoHeadedBoy98.