As of Tuesday, Sept. 21, the seven-day positive test rate for COVID-19 in Cerro Gordo County is at 9% (based on 129 positive tests) which is up two percentage points from the week prior. 22% of those were in the 0-17 age group while 21% of positive tests were in the 18-29 demographic.
Based on numbers from the Centers for Disease Control and Prevention, as posted on the Coronavirus.Iowa.Gov website, 55.3% of the total population of Cerro Gordo is fully vaccinated for COVID-19.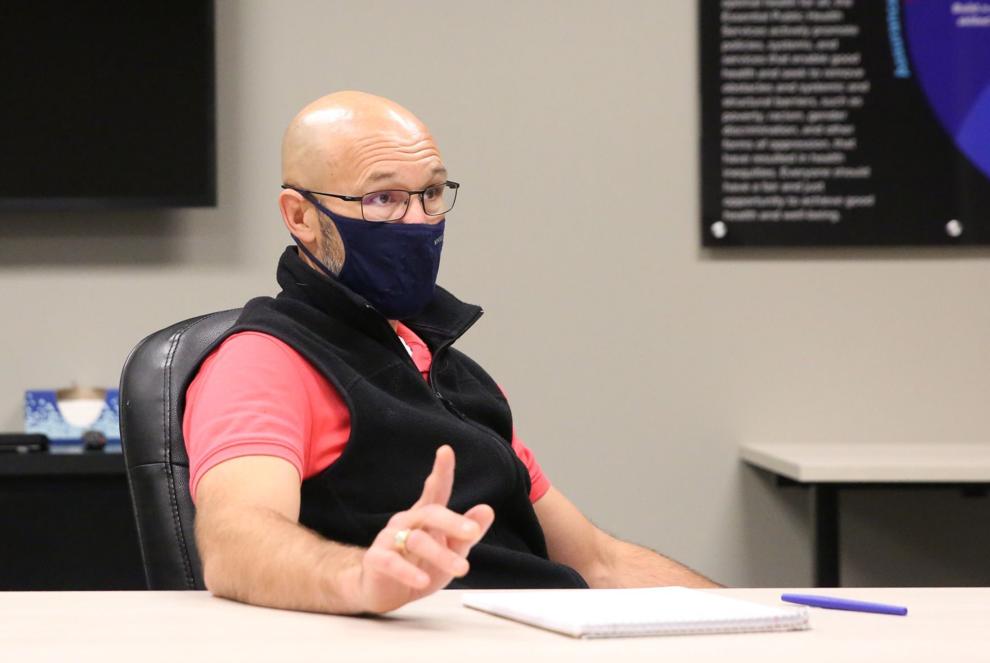 On Wednesday, CG Public Health Director Brian Hanft sat down with the Globe Gazette to speak to some myths and rumors about the COVID-19 pandemic here at the local level.
One comment we've seen is that: 'If I do get sick, I can just treat the virus myself. I don't need to go to the doctor.'
There's been a lot of discussions about various alternative medicines that could otherwise be used. We've heard everything from swallowing bleach to hydroxychloroquine or some of these other medicines. I'm not a doctor. To me, I wouldn't try to treat this illness with anything other than the vaccine, of course, we want to stress that people should go get the vaccine, and if there are additional questions about other types of treatments that are out there I strongly encourage people to at least have conversations with their provider, with anything.
More broadly, we've seen people say: 'The vaccine doesn't work in adults. Is that fact or fiction?'
That is fiction. We know for a fact. For a fact. That the mRNA vaccine and the Johnson & Johnson vaccine is working...The vaccine works. It's very clear that it works. We are seeing breakthrough cases, but we also know that those breakthrough cases tend to be minimized cases where people can stay home for a few days and they'll likely recover.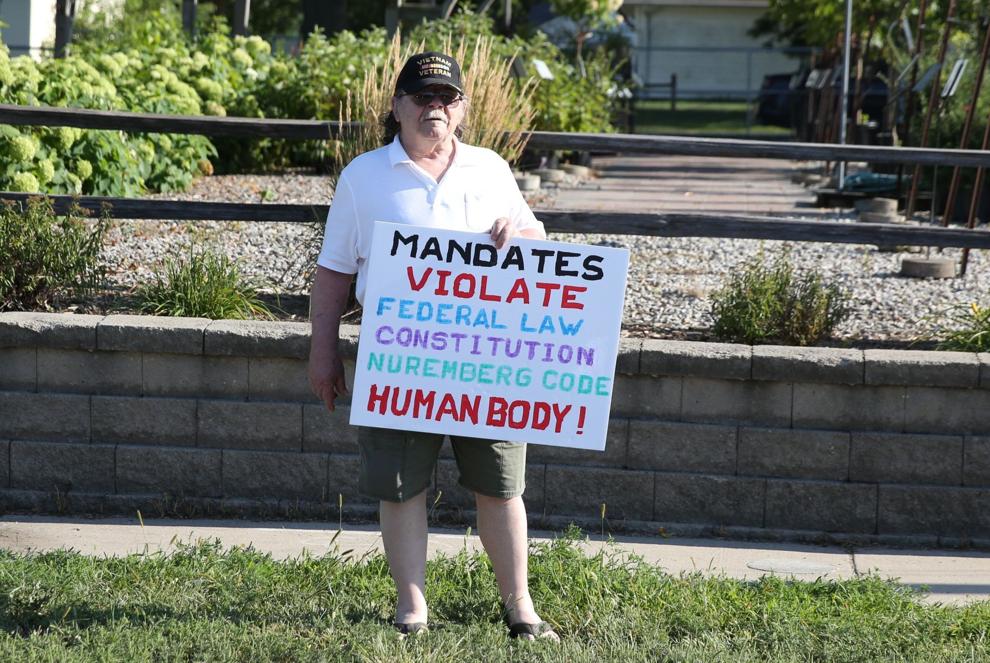 Another idea we've seen is that asking someone about their vaccination status is a HIPAA violation.
That is one of those things where I would lean on more of the legal experts who can answer that question more accurately... I don't want to just give a blanket statement that that's a HIPAA violation or isn't. I would prefer that people talk to their legal representatives when it comes to the workplace or other situations where people might otherwise need to know that information.
What about the idea that COVID-19 isn't any more dangerous than the common cold?
For some lucky people, that's true. However, right now, what we are seeing throughout this entire region is there is a substantial influx of people who are needing medical services related to COVID right now and it's happening where there's not any space to put these people. In addition to that, it's also important to recognize that this illness puts people in the hospital.
The comment that you mentioned: "It's no worse than the common cold." If you're lucky, that's what you get. And we know that there are some people who are asymptomatic so if you're really lucky and you get it and you're asymptomatic, you got the get-out-of-jail-free key. There are also a lot of people who get it and they don't walk out of the hospital. There's a broad swath in there.
So by not getting the vaccine, people run the risk of being one of those people who doesn't walk out of the hospital. I'm not willing to bet my life on that.
One statement from the other day we saw: 'There is no COVID-19.' 
Well that's not true. People can say whatever they want. I think the bottom line here is this: You can go online and find people who will tell you just about anything... People need to be very careful where they get their information from. These are rumors or myths or things that people think they've read about and they want to otherwise define that as truth.
For people to think that COVID, it's not a thing, are you kidding me? This has inundated my life. My family's life. My colleagues' lives. My colleagues within this state, within this country and globally, we have been impacted like nothing we have seen in the last 100-plus years.
This is as real as it gets and we're trying like crazy to save as many lives as we can and we will continue to try to do that. But this is no joke. This is no made-up scenario of something that's happened. It's real.
There's also this idea we've seen posted that testing for COVID-19 can poison people. Is that fact or fiction? 
How is testing completed? It might be a nasal swab. It might be a throat swab. And now it's even as simple as: We have kits here and they're saliva kits. All you have to do is spit enough saliva into a test tube, you close this up, and send it in. How people get poisoned from that is beyond me.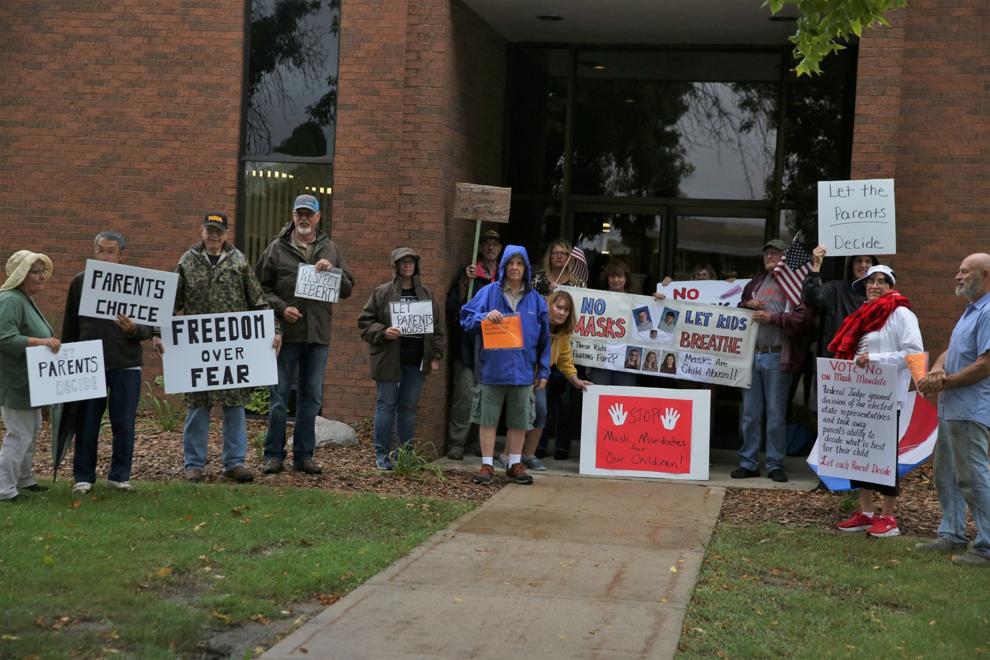 Lastly, people have suggested the COVID-19 vaccine is being foisted on people by disguising it as the flu vaccine. Is there any validity to that?
Last year we were really worried we were going to see a significant increase in influenza activity. The influenza rates of infection were substantially lower. Especially when you look at the young kids. They were all wearing masks for the most part. Influenza was minimized last year. We, public health, are not going to be administering influenza vaccine that is otherwise masked or secretly injected as influenza medicine but actually has COVID vaccine in it.
Jared McNett covers local government for the Globe Gazette. You can reach him at Jared.McNett@globegazette.com or by phone at 641-421-0527. Follow Jared on Twitter at @TwoHeadedBoy98.