Chocolate ice cream has similar ingredients and comparable steps to vanilla ice cream, says Ralph Kopelman, owner of Cranford Vanilla Bean Creamery in Cranford, New Jersey, but people might be intimidated with the process of melting chocolate, which requires steady, indirect heat. 
A double boiler will help this process, ensuring that your chocolate ice cream mixture doesn't become a sticky, gooey mess of scrambled eggs and cocoa.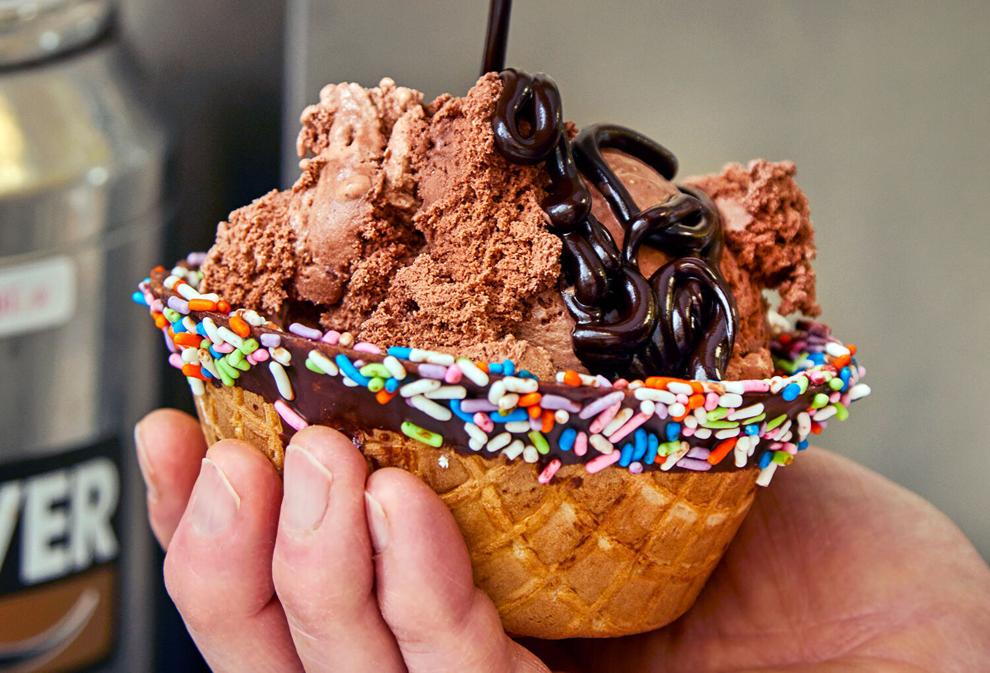 ---
Bittersweet Chocolate Ice Cream
12 oz granulated sugar
8 large egg yolks
2 cups (16 oz) milk
pinch salt
4 oz semisweet chocolate chips
4 oz unsweetened cocoa
2 cups (16 oz) heavy cream
1 Tbsp vanilla extract
Fill large bowl with ice water; place slightly smaller bowl over ice water and set aside. Heat water for double boiler to a simmer. 
In top of double boiler, add sugar, egg yolks, milk and salt; stir with whisk until smooth. Place sugar mixture over simmering water and heat slowly, stirring constantly with wooden spoon. When mixture starts to warm up, add chocolate chips and cocoa and stir until smooth. Continue to cook just until mixture coats spoon. Do not allow mixture to boil; egg yolks will scramble. If you draw your finger through custard on back of spoon, it should cut a distinct path and liquid will not fill inside the line. 
Pour custard into bowl set over ice water. Add heavy cream and stir until well blended. Place plastic wrap directly onto custard surface to prevent skin from forming. Refrigerate at least 2 hours or up to overnight.
Stir vanilla into custard. Freeze in ice-cream maker as manufacturer directs. If ice cream is too soft to serve immediately, transfer to bowl or airtight plastic container; cover and freeze at least 30 minutes or until firm. Cover and freeze up to 3 days.