There's a Christian hymn from the 1970s called "We Are The Church" that lays out in its first verse what exactly is meant by church. "The church is not a building, the church is not a steeple; the church is not a resting place; the church is a people," the tune goes. 
As much as any time in recent history, the COVID-19 pandemic era put that notion to the test as congregants were no longer able to gather to worship in the same place they always had.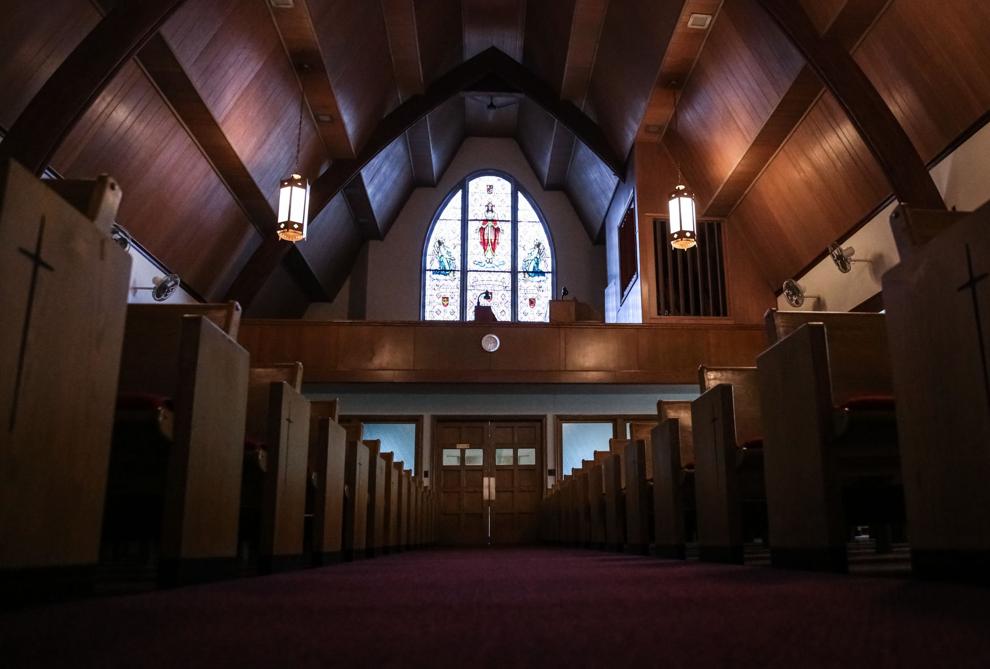 Now, as things continue to open back up and people are physically together again sharing their faith, spiritual leaders in North Iowa and elsewhere are wondering what can be built on, what has to change and what has been lost over the past 17 months.
"If there was anything positive we learned in 2020 it's that people are looking for connection more than gathering and when the church provides that, it doesn't matter where it happens or when it happens," said Our Saviour's and St. Paul Lutheran Church pastor, the Rev. Matthew Muters. 
Muters said that there's been a long trend of church changing and being decentralized in the United States and that COVID-19 didn't create the phenomenon, it simply accentuated it and hastened it. 
"People are finding ways to practice their spirituality other than sitting in a pew on Sunday morning and the church structures are wondering: How do we connect rather than focus on gathering?" Muters said. 
With the two congregations he serves in Mason City, Muters said he's starting to see a more stabilized number come back, though not yet at pre-COVID levels. However, he doesn't attribute that to lingering safety concerns or burnout from parishioners. There's a more practical reason.
"It's your typical summer stuff. We've got a lot of summer birds in both of our congregations," he said. If Muters saw burnout at all, he said it was with colleagues who were taking on a number of brand new responsibilities they weren't immediately equipped to handle.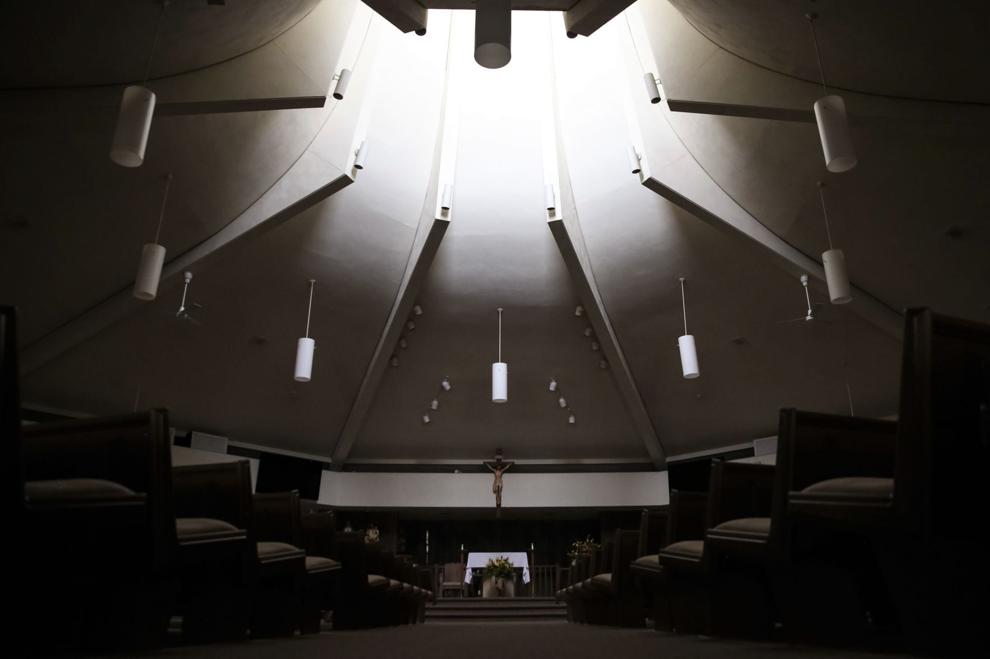 At that time, Heathershaw said that the church had three masses over the weekend and they averaged 200 people. "We're averaging about 500 now for all three. Before it was closer to 600 or 700," he said. 
As for what accounts for the difference between the recovery numbers being lower than the pre-COVID numbers, Heathershaw said he wasn't sure what was at play. 
"I don't know if it's a habit. Summer is off, too. The mask mandate ended right as summer started so it's hard to see what that normal is. And there's probably still some fear out there as well," Heathershaw said.
In a June 29 story by the Associated Press' David Sharp, an AP-NORC poll finds: "About three-quarters of Americans who attended religious services in person at least monthly before the pandemic say they are likely to do so again in the next few weeks." The story then goes on to point out though that there are also 7% of people who said that they definitely won't be attending.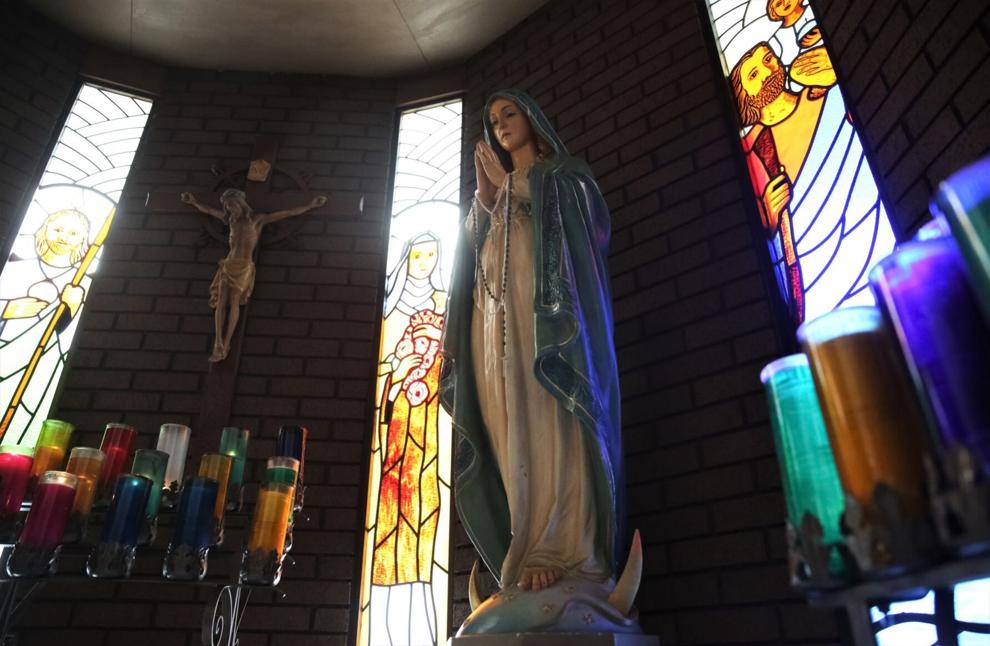 The Rev. Gloria E. White-Hammond, lecturer at the Harvard Divinity School and co-pastor of a church in Boston, is found in the AP story saying that the places of worship that don't see much of a marked dip in attendance will be the ones who best adapted to the pandemic. 
"Those that kept a connection with congregants and relied less on the physical passing of the plate for donations stand a better chance of emerging unscathed," the AP story reported White-Hammond as saying.
"If we maintain a focus on Sunday morning and what happens in church, we are too narrow," Kress said. She also started her work in town during the pandemic and said that there was a point in summer 2020 where she was providing services with a group of six people in a sanctuary that can seat about 500.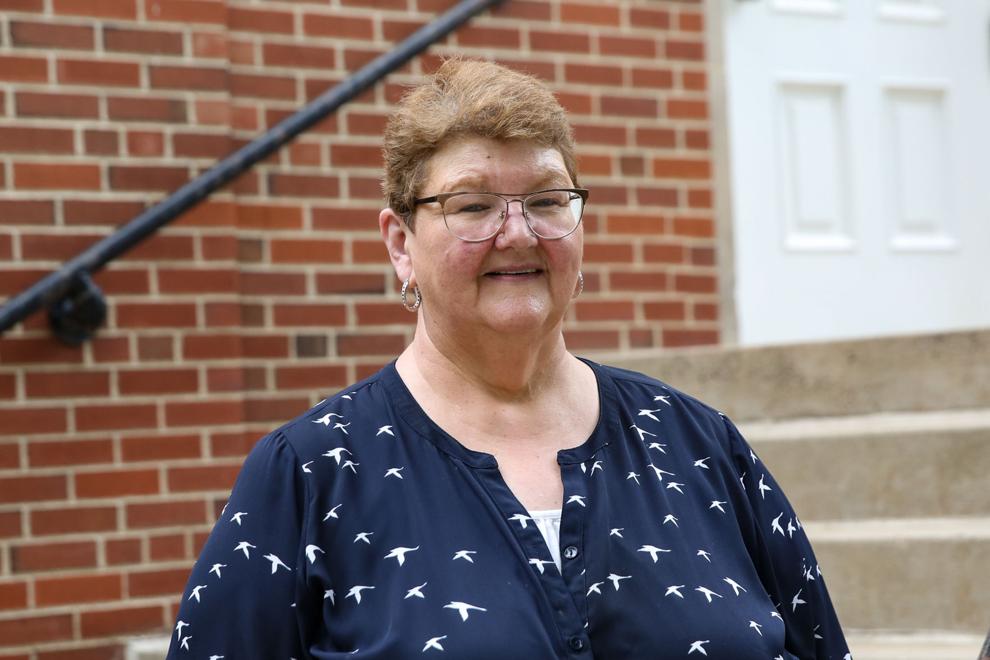 Since that point, Kress said that the virtual community for First United Methodist has grown to the point where it's keeping pace with in-person worship even as more and more people return to the building on South Georgia Avenue. 
"We have people in Sweden watching us. People in Chicago. People who feel they are a part of our church community and we have worked hard to build those relationships. And here in town too we have people who just feel more comfortable. I believe Christ meets us where we are," she said. 
Kress agreed with Muters that so much of where places of worship now stand is part of a longer trend. 
"Prior to this, we saw a need for the church to change and adapt and meet the real needs of people. I don't think that the church had ready answers for that... How does the message resonate with people today?"
In terms of financial stability, Kress said that the church has been helped by government loans and a faith that the ministries of church will be supported.
According to Muters, funding for churches maintaining is part of a longer trend as well.
"(We're) having these conversations about stewardships especially when people want the church to be there for them. We've had to have those conversations and say: If you're wanting the church to be there for you, you've got to be there to be the church. It's more than keeping the lights on."
When COVID was at its worst, Muters said that it was easier for people in church communities to maybe forget or ignore others because they were so isolated. At this time, though, he said they're reengaging with those communities.
"People are relearning to be church."
Jared McNett covers local government for the Globe Gazette. You can reach him at Jared.McNett@globegazette.com or by phone at 641-421-0527. Follow Jared on Twitter at @TwoHeadedBoy98.