Do you believe in ghosts? Do you want to know how many haunted places are reportedly in your city? Your state? Or, how many nationwide involve bicycles (spoiler: 11)?
The Shadowlands Haunted Places Index chronicles paranormal activity from across the world. Search the database and find places with reported apparitions. Then, decide for yourself: Do you believe?
Make your home the spookiest with these Halloween decorations
Giant spider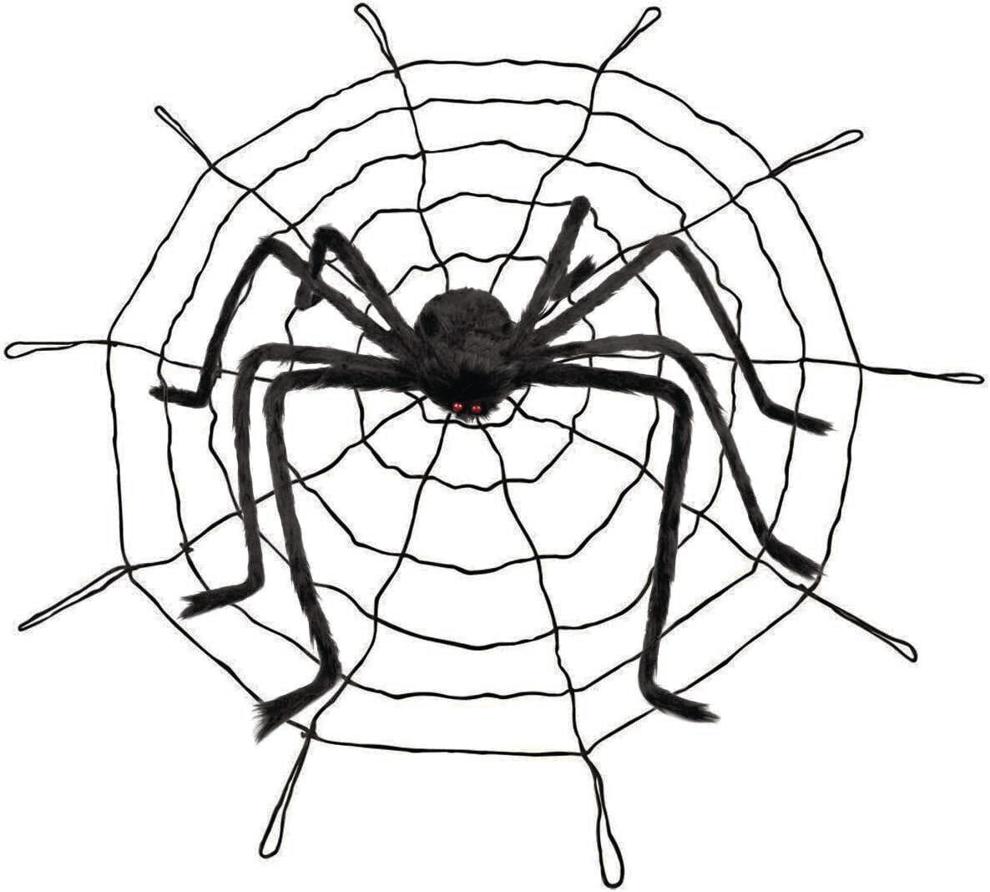 Tap into visitors' arachnophobia with this 6.6-foot-tall spider. With realistic black hair and red eyes, the outdoor decoration is the perfect prop to get into the Halloween mood. Order in bulk, or go for this pack of six, to achieve a scene straight out of the 1990 film "Arachnophobia."
Drink blood bags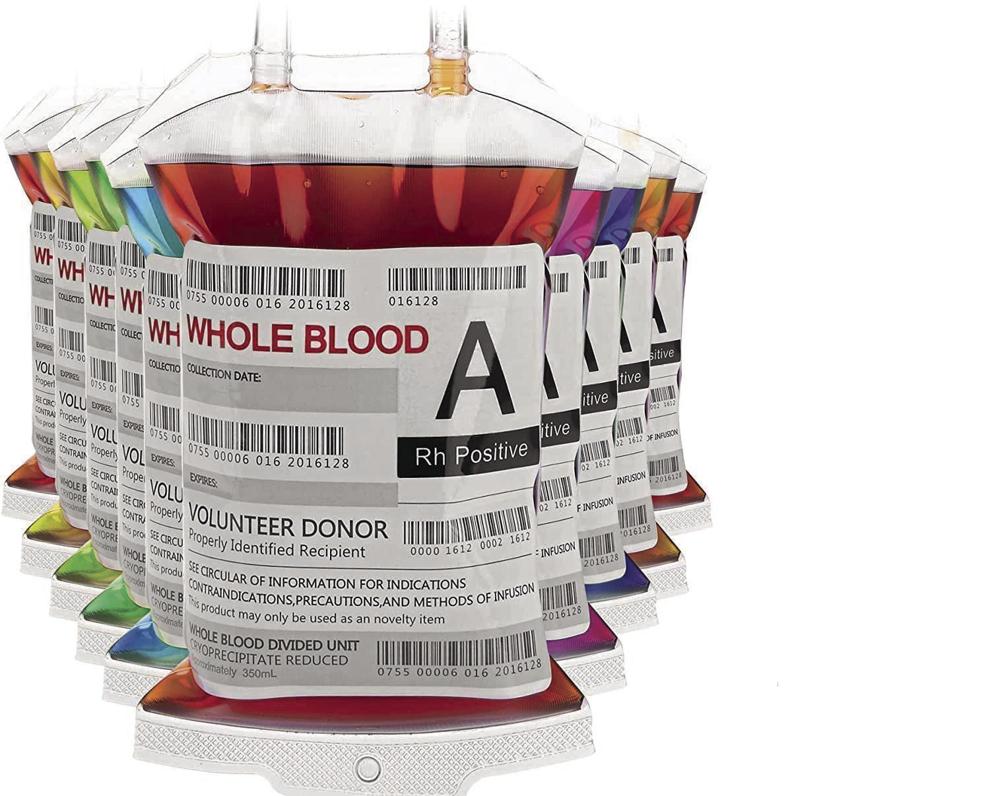 Moving portraits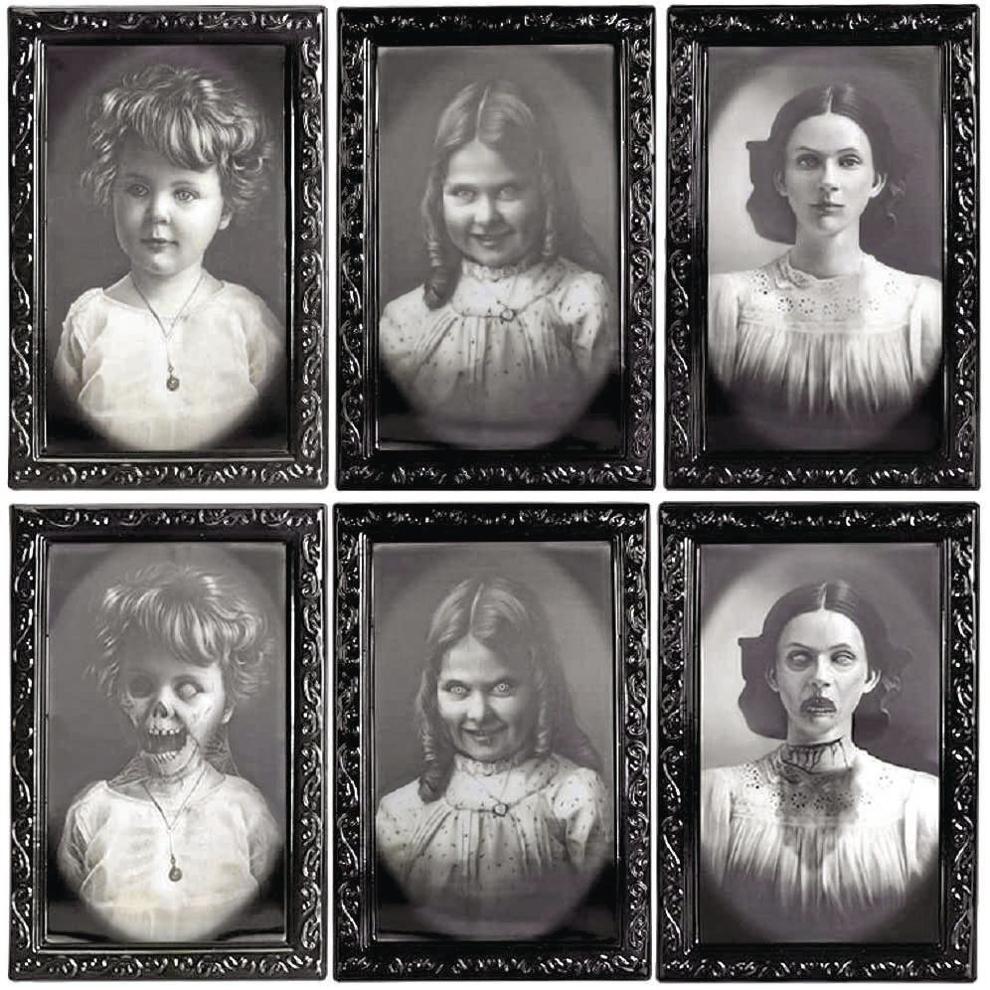 These moving portraits are sure to frighten, featuring lenticular pictures to give off different sights at every angle. Hot tip, put them in the bathroom to really freak out your guests.
Madame Leota light-up fog figure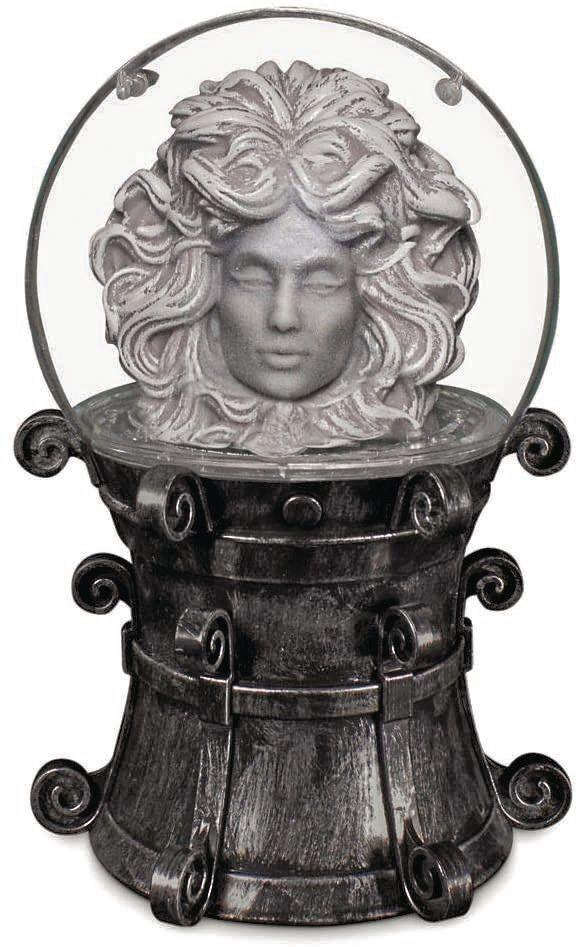 Fill up your house with the ghosts of "The Haunted Mansion" such as Madame Leota, a 19th-century clairvoyant and oracle.
This detailed decor piece doubles as a crystal ball and fog machine, adding sinister vibes to any room.
Wicked witch legs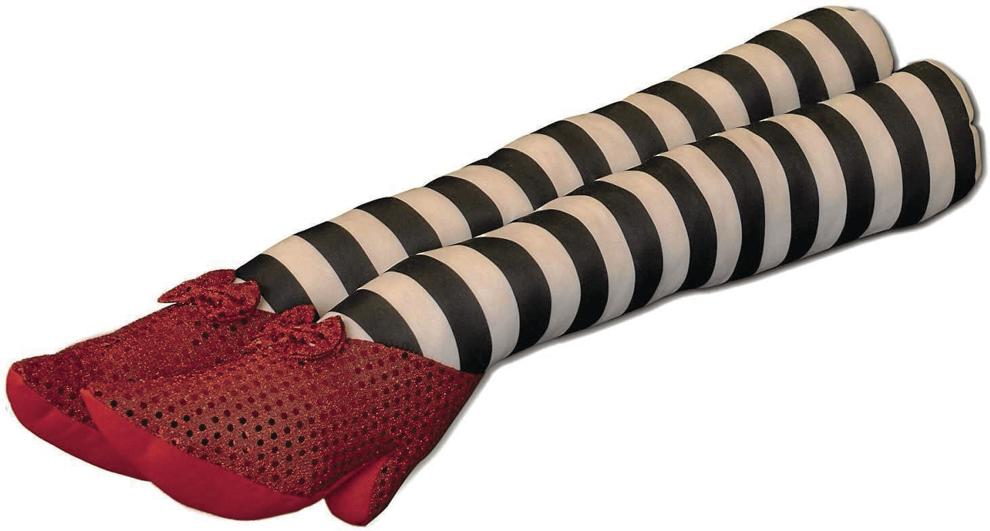 Jack Skellington pillow
We live for a holiday pillow. It's a cheap, easy way to add a little fun to your room without having to airlift in a 20-foot spider. Consider this minimalist pillow with Jack Skellington's likeness. As an added bonus, you can keep that pillow in the rotation until the end of Christmas.
Overlook Hotel carpet blanket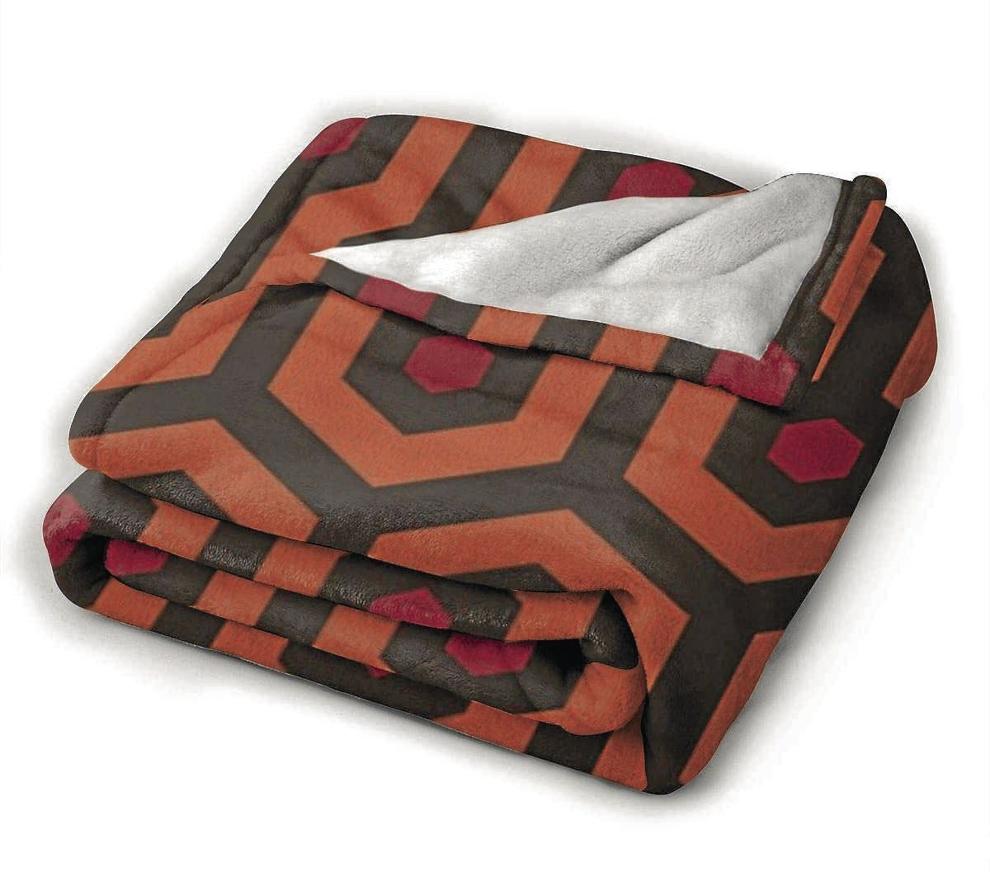 Transform your home into the Overlook Hotel from "The Shining" with this throw blanket, designed with the distinct orange pattern that makes up the carpeting of the storied, murder-ridden hotel. Throw it over your couch, or place it on the ground as a quasi-runner carpet. Pair it with matching pillows for the full effect.
Holding hands ghosts
A creepy atmosphere is instantly secured with this ominous circle of ghosts, evoking spirits around a pit of fire. A witch version is also available.
Jack Skellington string lights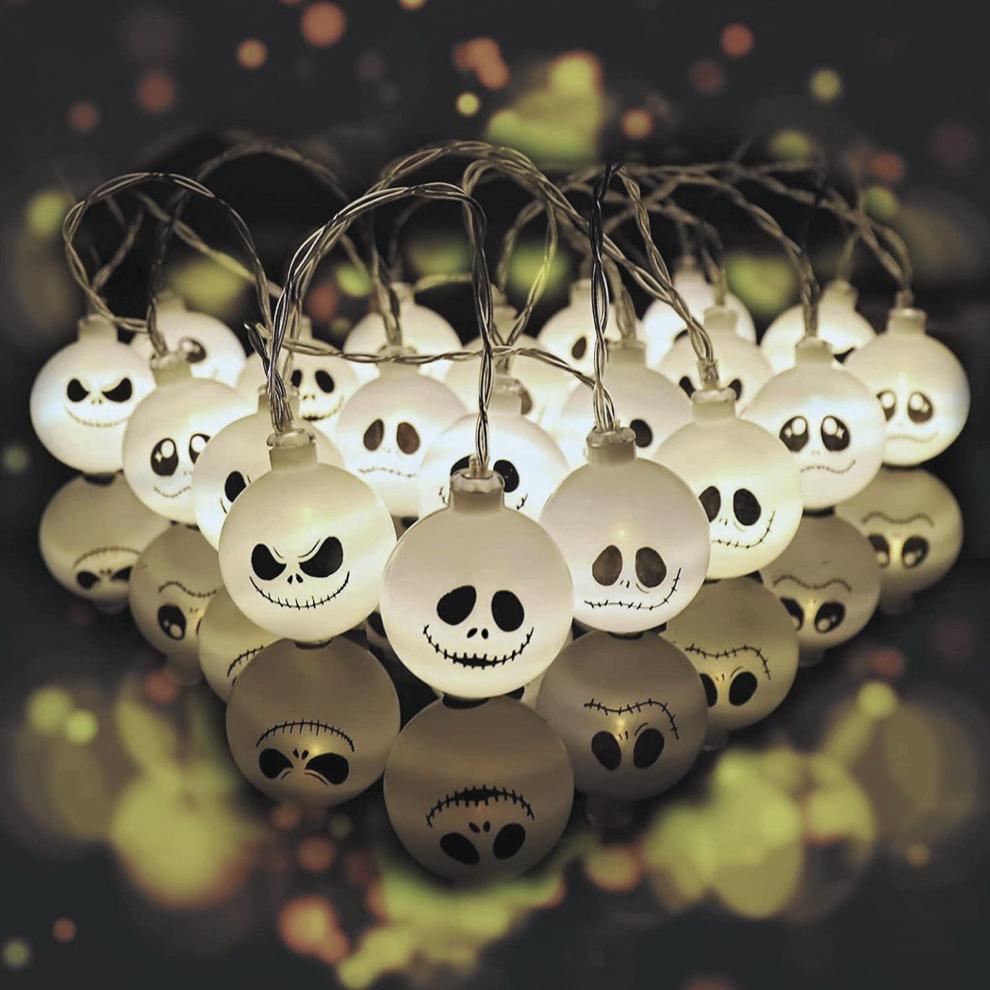 String these fun "Nightmare Before Christmas"-themed bulbs on your front porch or around the house for a ghostly ray of light. This set features four different Jack Skellington facial expressions and eight different light modes.
Michael Myers decal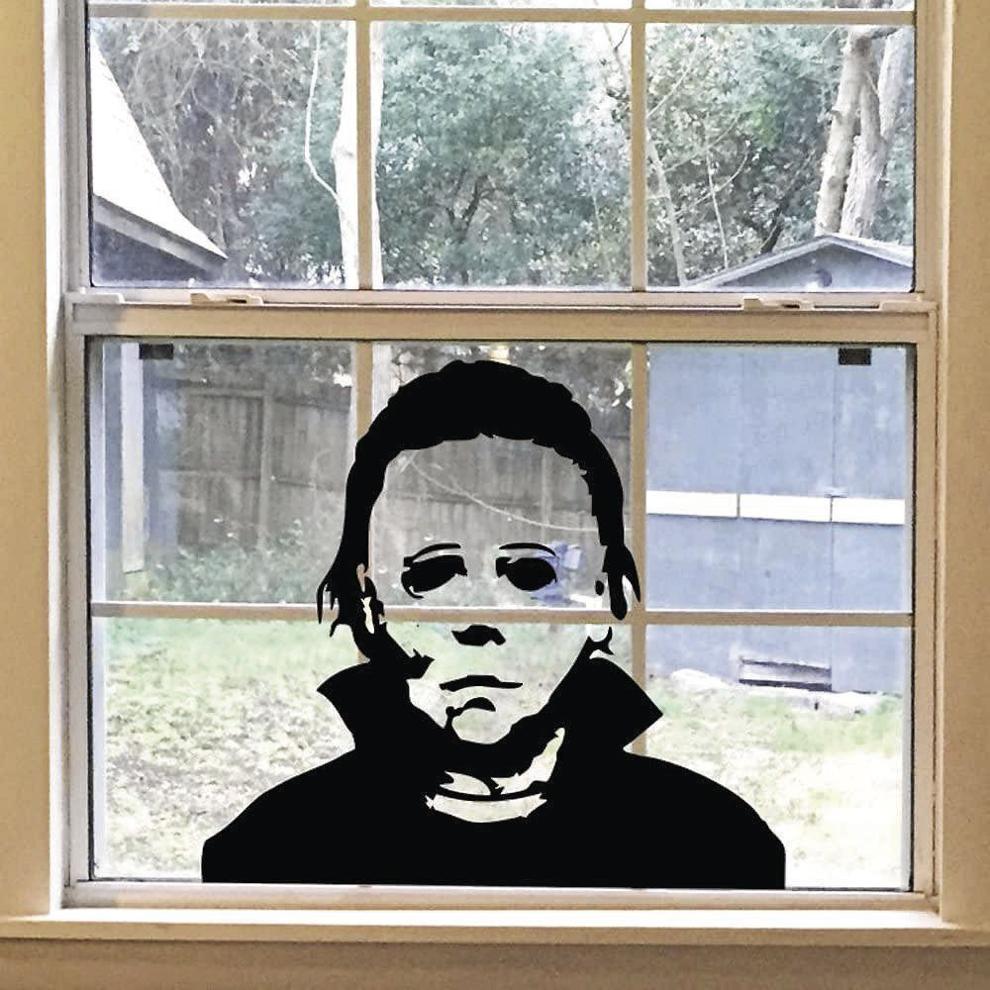 Slasher fans will appreciate Michael Myers haunting the festivities. This decal features a silhouette of the murderer from the iconic "Halloween" series.
Spider cobweb decorations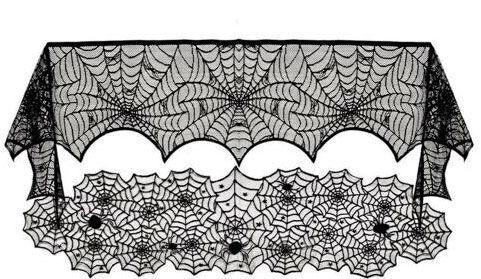 Any Halloween house get-up needs to come with extensive cobwebbing for the right vibe. This comprehensive set comes with mantel pieces, tablecloths and scarves to hang around the entire house to set the mood.
Halloween fog machine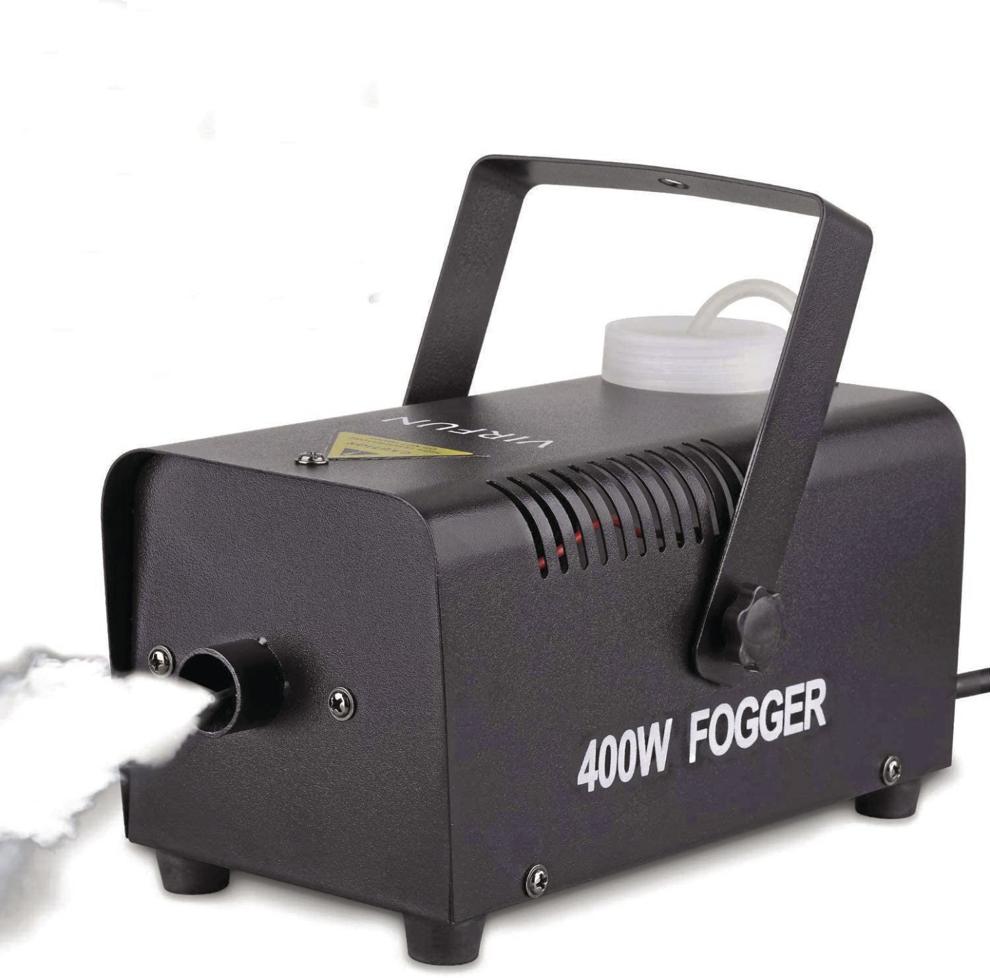 Transforming your house into a haunted manor is as easy as buying a super-affordable fog machine. Set it up in the corner of any room or behind a prop for ghostly energy.
Recommendations are made independently, but we participate in affiliate advertising programs that may pay us commission if you make purchases at Amazon.com and other linked retailer sites.
The Ethical Life podcast: What are the ethical pitfalls of Halloween, Thanksgiving and Christmas?