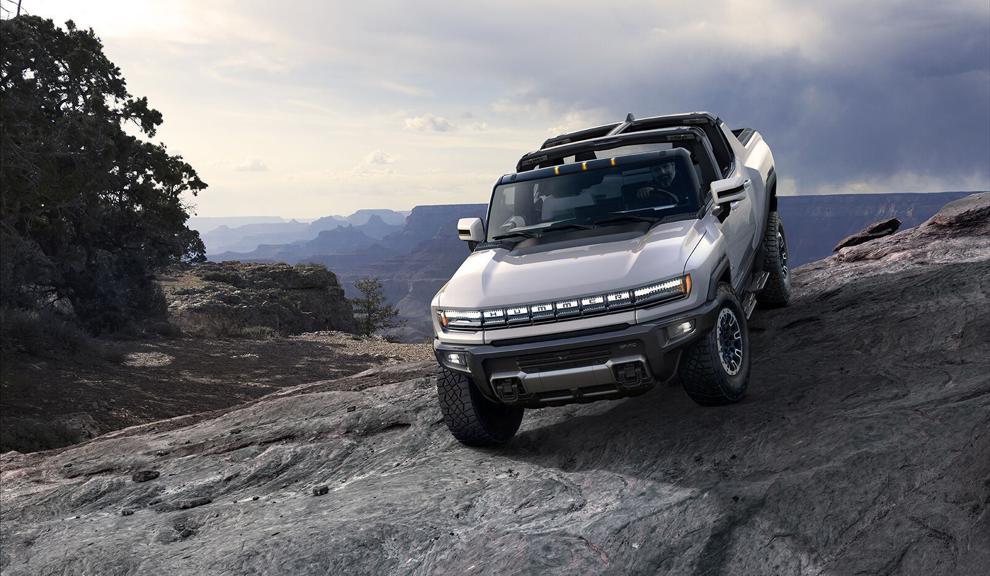 Over the course of this year, one thing was clear: America's obsession with pickup trucks is far from over.
But there was also another interesting twist. New advances in battery technology have made it possible to create electric versions of these trucks without sacrificing power and adding too much to the price, meaning the once gas-guzzling behemoths have become much more eco-friendly.
Ford unveiled a new hybrid F-150, the first full-hybrid pickup in the U.S. market. It's a precursor to the upcoming fully electric F-150.
We didn't just see electric versions of already-existing pickup trucks. In January, General Motors was teasing Hummer fans with an ad during the Super Bowl about its upcoming GMC Hummer EV, a hyper-aggressive electric pickup truck.
And then there were a slew of other notable entrants to the electric truck market: Lordstown Motors revealed its strictly-for-business electric pickup that will be built at a former GM factory in Ohio. Fisker, best known for its planned Ocean electric SUV, dropped hints late this year that it's looking to make a pickup, too. Founder Henrik Fisker even tweeted an image of a pickup bed with the name "Alaska" written on it.
I predict we will launch a range of vehicles faster than any other pure EV company has ever done! In less than 1/2 the time!With radical Design, UI & customer UX! Ohh; & We hired our terrific VP of IR from Wolf research! He is doing an amazing job! #fisker #love #EVs #integraty pic.twitter.com/ITsdNLV7Fr

— Henrik Fisker (@henrikfisker) December 10, 2020
Rivian, which had first unveiled its truck, the R1T, back in 2016, finally revealed the truck's pricing and details about its capabilities.
All these trucks will eventually compete against Tesla's radical-looking Cybertruck, which was revealed late in 2019.
One reason electric trucks are becoming so popular is that consumers are starting to trust the technology, said Kelley Blue Book associate editor Allyson Haywood.
"When you're talking about an electric truck, there are certain expectations that a truck buyer has, whether it's payload capacity, towing capacity, off-road capability or some combination of those," she said. "If they have concerns that those battery packs are not going to survive, you're not going to have that range to do what you need that truck to do, they're not going to be confident buying an electric truck."
It also helps that a lot of truck buyers are business owners, she said, who will look at the fuel and maintenance cost savings of an electric truck. (Electric vehicles cost less to maintain because they have fewer moving parts, don't require oil changes and don't wear out their brakes as quickly as gasoline or diesel vehicles. Electricity also tends to cost less than gasoline on a per-mile basis.)