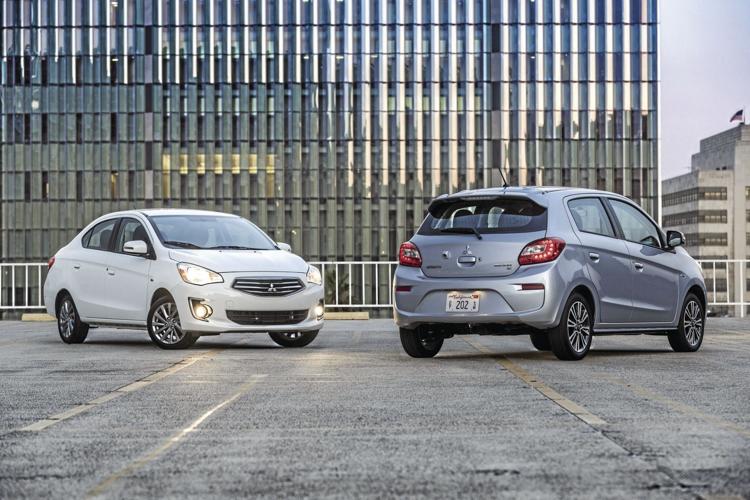 For Mitsubishi, it's small world, at least when it comes to the Mirage. It's a mere 148.8 inches long — has a turning radius of just 15.1 feet and is powered by a three-cylinder engine that returns big fuel economy numbers: 36 mpg with the standard five-speed manual transmission, 39 mpg with the CVT transmission, a $1,200 option. Nevertheless, while the Mirage is frugal and efficient, its overall performance might disappoint you.
Be the first to know
Get local news delivered to your inbox!