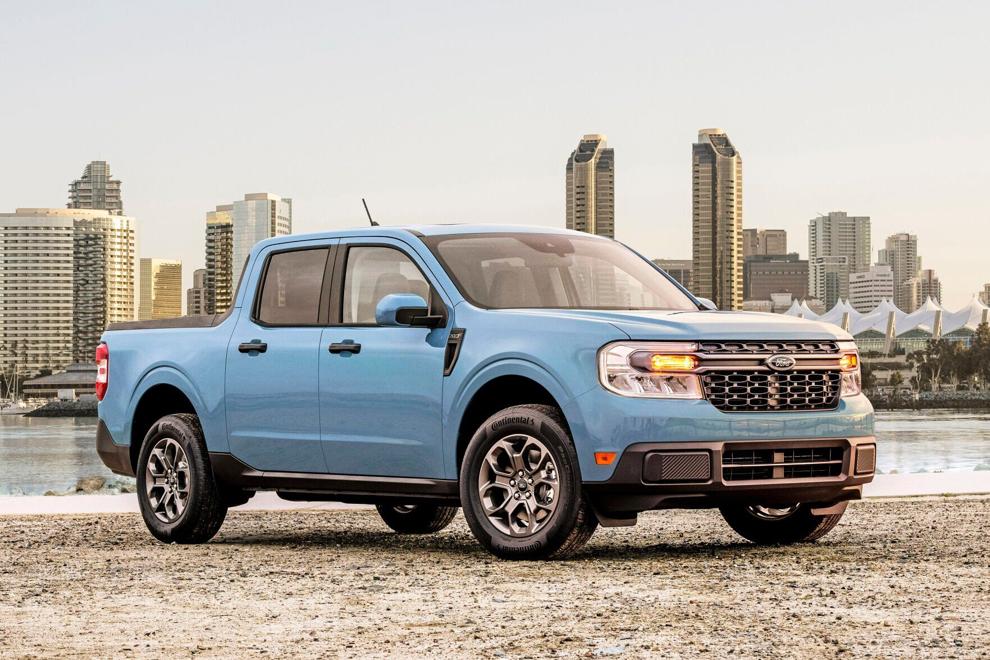 The Maverick is an all-new compact truck that comes standard with a 191-horsepower hybrid powertrain. It's by far the most efficient truck on the market and is as efficient as a small hybrid SUV. But the hybrid engine is only available with front-wheel drive, so if you plan on taking it off-road or live in a cold climate, you might want to reconsider.
On the plus side, the little Maverick has a low starting price, about the same as a compact car, making it the most affordable truck you can buy. It can tow as much as your average small SUV and has a solid payload capacity of 1,500 pounds.
The Maverick hybrid's pricing and fuel economy are attractive, but beyond that, it's quite the utilitarian truck.
EPA-estimated fuel economy: 37 mpg combined