When the Mason City Community School District announced it was conducting a hybrid return to school this fall, leaders in the district knew that internet access would be a necessity for all families in the community.
In August, the district said it would run a four-day school week with two days in-person and two-days online. Because of this, much of the classwork would be done online, and the school district needed to make sure that all students had access to it.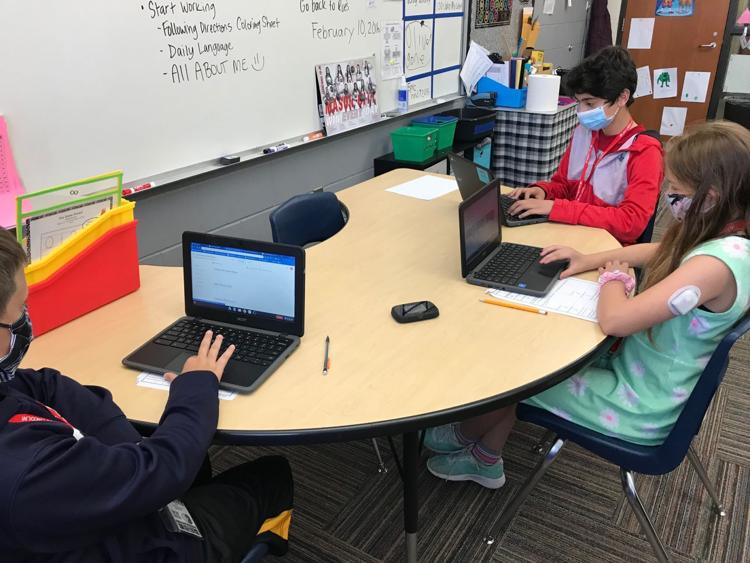 How could students who didn't have Wi-Fi at home access their classwork? Hotspots.
The district used funds from the Elementary and Secondary School Emergency Relief Fund to provide up to 300 hotspots for families in the community. According to Executive Director of Curriculum and Instruction Susan Pecinovsky, the district has issued 295 of the 300 available hotspots. Around 20 have been used in the schools, and 275 have been given out to families in the district.
"It's been excellent because what it does is it allows children to access their content for learning when they're not in a face-to-face learning environment," Pecinovsky said.
The district sent out a technology survey during the spring in conjunction with the Iowa Department of Education to assess the levels of access that families had to Wi-Fi.
"And from that, it confirmed what we knew, which was that in some cases, we had families that did not have internet access," Pecinovsky said. "If we were going to be able to provide an equitable education for children, then we had to think about how we could provide opportunities for internet access. The idea for hotspots came out of those conversations."
The U.S. Cellular hotspots have been distributed by the district and are easy and simple to set up. There's no need for professionals to visit homes and install them, as it's just a small device.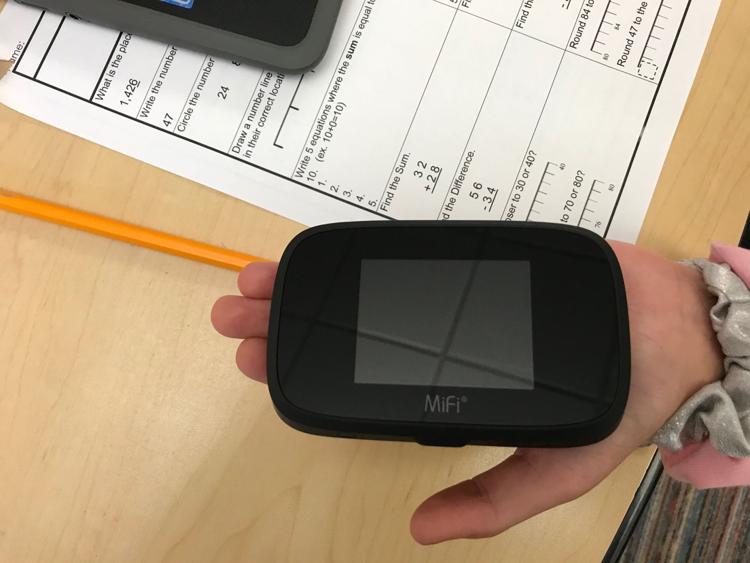 Superintendent Dave Versteeg shared at the Sept. 7 Board of Education meeting that the community feedback has been positive and the project is going well.
"We've been able to help people out as they're doing the continuous learning and teaching the class online," Versteeg said. "That's the worst thing that can happen is have no internet. So that's going really well and we can get more if we need to."
Annalisa Miner, a community member, is thankful that the district is doing this for students and families who need it. She helped her neighbors go through the school district and get set up with one.
"This family is so appreciative of the school doing this," Miner said. "They have a freshman daughter who was just overjoyed that she had the internet because she's never had it at home. She's had to go other places to try to get online and they're just so appreciative and so thankful that the school is helping them."
In order to continue to keep the hotspots up and running, there will be more expenses. Pecinovsky says additional federal technology funds will be used to support the ongoing monthly costs associated with giving students network access.
"It's our plan that families will continue to have access to these hotspots," Pecinovsky said. "It isn't a situation that we're going to provide the hotspots and then not have the students be able to access it."
The district is now a few weeks into the hybrid start to school. Pecinovsky says there've been some ups and downs in the online part of learning, and that the goal is to always to think about the future and plan for on-site learning.
"We also believe this is an opportunity," Pecinovsky said. "What can we learn from this that we'll want to continue to provide to our students, regardless of the structure moving forward?"
Even in the hybrid learning model, many families in Mason City can successfully stay educated with the help of these hotspots.
Be the first to know
Get local news delivered to your inbox!