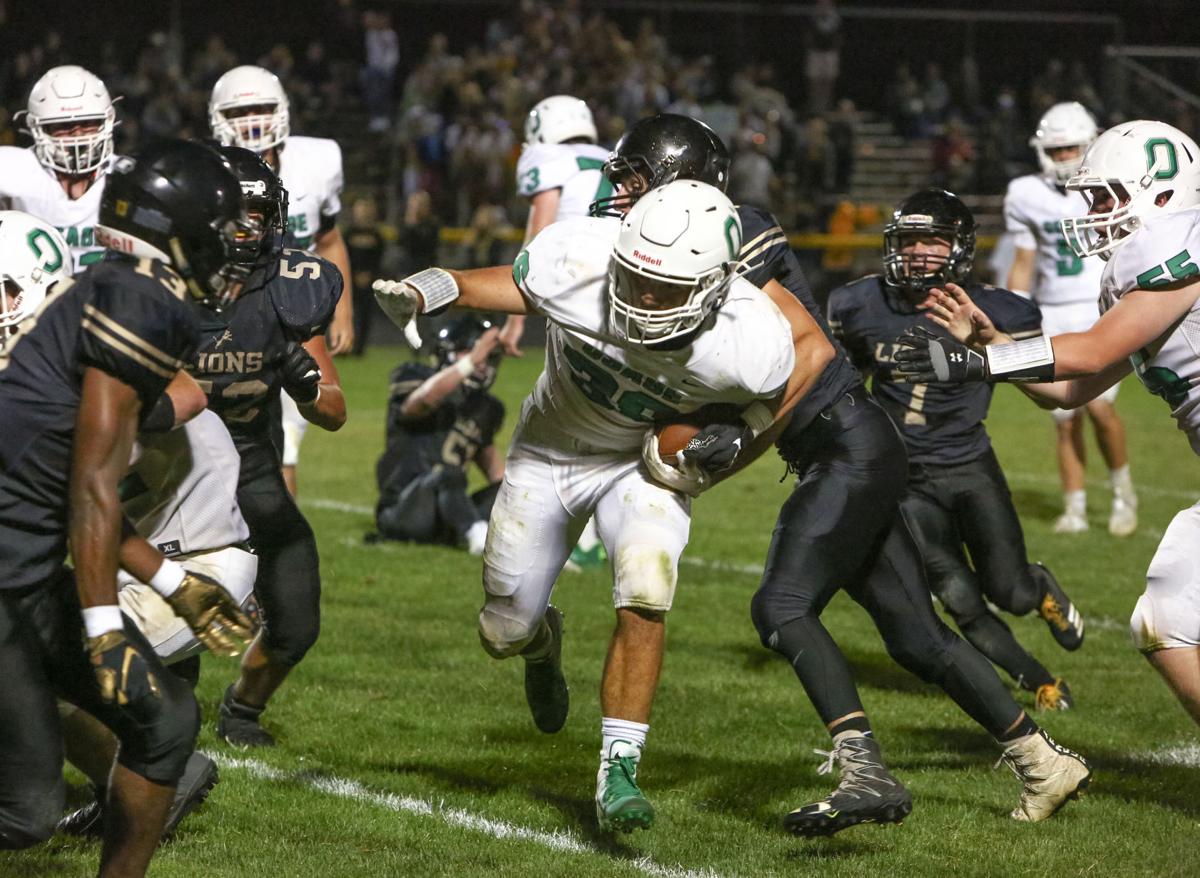 After a mostly successful summer baseball season, the Iowa High School Athletic Association is trying its hand in creating a safe environment for football.
Coaches around the state, it seems, are up for the challenge.
On July 29, the state released COVID-19 guidance and regulations for the upcoming season. As witnessed from baseball season, some school districts take these guidelines more serious than others.
Football coaches in north Iowa aren't messing around.
"We're going to do all the guidelines we can and maybe even some extra stuff just to make sure that at least here in Osage, we get to continue our season," Osage head coach Torian Wolf said. "Hopefully, all the schools that we're competing against are doing the same thing so that we can play them each week."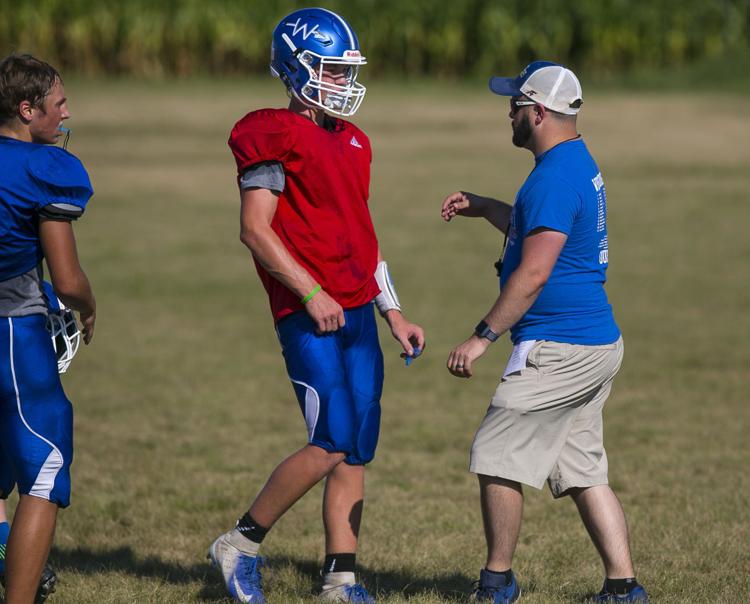 Some of the guidelines that the state released include social distancing as much as possible, practicing in small groups and taking breaks during practices and games to sanitize. At Osage, the coaching staff is stressing the importance of putting their guys in pods.
"That's one of the guidelines that the state has put out," Wolf said. "Keep those kids in pods so that if we do happen to get one kid sick, then that pod that they've been working with is really where we have to primarily look to quarantine that group, rather than the whole team."
Clear Lake and Newman Catholic will hold meetings outside rather than in classrooms during team camp to make sure athletes are staying socially distanced.
"Everybody will have their own seat in the bleachers," Newman Catholic head coach Rich McCardle said. "We'll have spaces marked off so that we can quick do a meeting in a large group."
Between Osage, Newman Catholic and Clear Lake, safety seems to be the most important thing about playing football this fall. Each school will have its own special way of doing things.
Clear Lake will keep its junior varsity team separate from the varsity. Head coach Jared DeVries also made it clear he will have to use his "best loud voice" for when the athletes are spaced out after practice. During practice, things will definitely look different.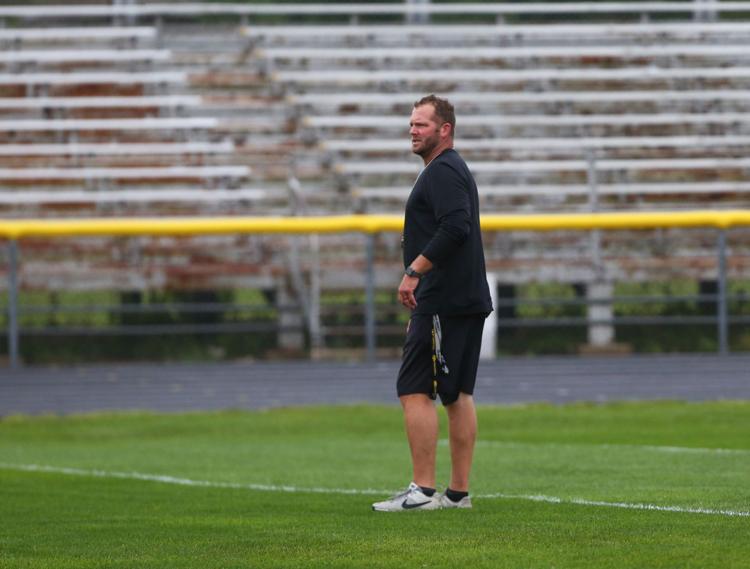 "We are going to limit our drill time to no longer than 12 minutes so we can sanitize balls and equipment each period while they take a break with self-furnished water," DeVries said.
If you haven't noticed by now, coaches will have much more on their plates than just football this fall. McCardle is confident that teams around the state will be able to make it work though.
"It'll be an adjustment. I think one thing that coaches are really good about, especially football coaches, is being able to change on the run," McCardle said. "Hopefully, we can make adjustments and make practice seem as normal as possible."
Another thing that is different than seasons in the past is the schedule. Teams can choose to have a five-, six- or seven-game schedule. All three of the teams in this story are planning on playing the full seven games.
Due to the possibility of teams having to miss games because of COVID-19 quarantines and test results, the state is also allowing all teams in all classes to qualify for the playoffs. This is where coaches seem to split.
"I think it's important that they have it (the rule)," Wolf said. "Is it ideal? No, I don't think so. It's going to be super hard to say how to rank the teams and really say who's the best team and put them at the one spot."
Unlike Wolf, McCardle is hoping that the format goes so well that the state chooses to implement the playoff rule every year. He says the IHSAA has always had trouble with 16-team or 32-team formats. It seems like a couple playoff-worthy teams get left out every year, according to McCardle.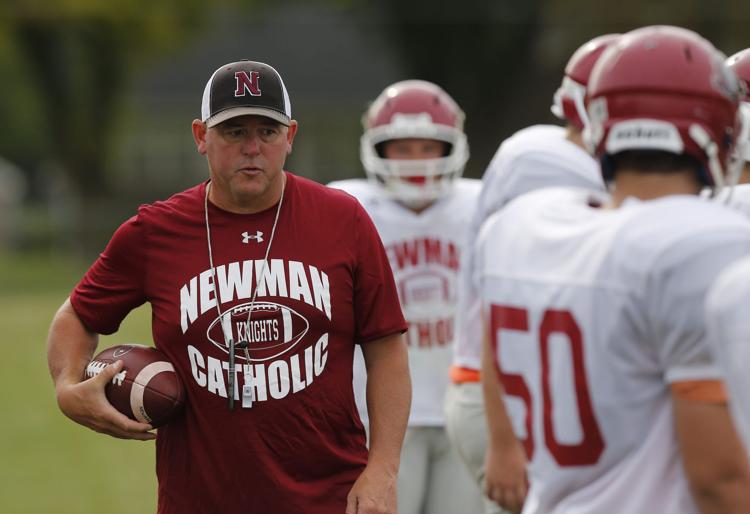 "What I always said we should do is play eight games and the ninth game should be your playoff game," McCardle said. "I really like this schedule right now. Week eight is a playoff week. I just told our AD that I hope we can do this every year."
Regardless, all three coaches are appreciative of the state for working so hard to give athletes a chance to compete.
"More than appreciative of what the state and school districts have done to allow any sense of normalcy for our student athletes," DeVries said. "I just think everybody has done the best to their abilities to provide an experience for the high school student athletes."
The first football Friday night in Iowa is set for Aug. 28.
Be the first to know
Get local news delivered to your inbox!