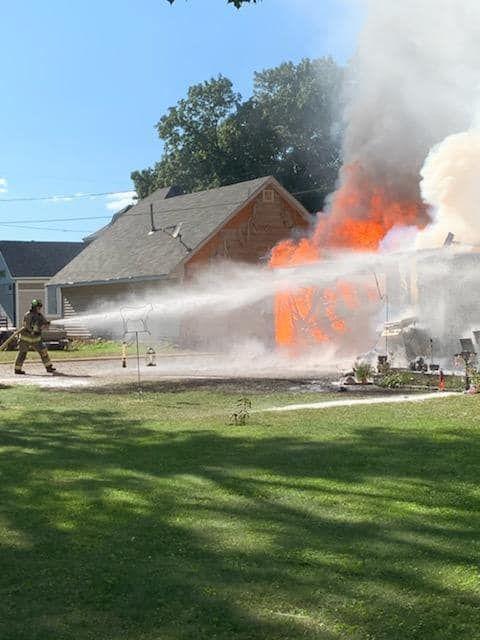 Mason City firefighters are on the scene of a fully engulfed garage fire on the 600 block of Southeast Maryland Avenue Friday evening. The MCFD are trying to keep the blaze from spreading to the home nearby. Photos courtesy of Alex Smith.
Be the first to know
Get local news delivered to your inbox!