Finding the right birthday or Christmas gift for someone special in your life can be a big challenge. You never know if it's going to be a hit or a miss. Sometimes what we thought would be a favorite new toy ends up barely being played with, collecting dust in the corner of a bedroom. Or the much advertised, hot toy of the season doesn't live up to the hype once it's out of the box at home. Other times, a last minute gift you're sure is going to be a dud ends up being a favorite. You just never know.
This year, my husband and I gifted my 8-year-old daughter something that really turned out to be a big winner. We signed her up for a monthly children's cooking subscription.
Each month she receives in the mail a box with three recipes, laminated and with words and descriptive pictures easy for a child to read and understand. Also, a cooking utensil of some kind, a bonus game, recipe or activity such as learning a little French, as well as conversation starters to use with the people she shares the meal with. Each month has a theme, including Cozy Winter Night, Valentine's Day and Thailand.
My daughter loves to cook and would often ask if she could make a snack or meal. As much as I wanted to encourage her, she would often ask at inopportune times, such as when we were in a rush to leave the house or needed to do something else.
Having this subscription gives her at least three times a month where she has something specific to make and we allow time and plan for it. She loves it!
You have free articles remaining.
It has broadened my horizons, as well. I've helped her cook things I never would have tried. I would have looked at the recipe, chalked it up as too much work and skipped it.
For example, Minestone soup. This soup never sounded like something I would enjoy. But it arrived in Amaya's first box so she made it. We were all pleasantly surprised by how much we loved it! She made it a second time to share at a family gathering and it was a big hit. She was so proud of herself as she received all the accolades, deservedly so. Her chest nearly burst, as did mine for her.
From the Valentine's theme box, Amaya made Chicken Parmesan from scratch. She flattened the chicken, dipped it in the flour mixture, then egg mixture and finally breadcrumb mixture. It was amazing. And again, a recipe I would have seen and presumed to be too much work.
Amaya loves to watch the Food Network on TV and especially enjoys "Pioneer Woman" and "Kids Baking Championship." In the latter, the children on this show are ages 9-13. The techniques they know and recipes they can bake by memory is incredible. I am definitely a novice baker but these 10-year-olds know how to do things that I don't even know the definition of. They make things like a coulis, crème fraiche and talk about the importance of macarons having feet. But now Amaya's learning how to do some of the things the kids on Kids Baking Championship are doing.
Case in point, in her French-themed box, she made cream puffs. Again, something I never would have attempted as it sounds intimidating. But it wasn't! We both learned how to make pate a choux, a French pastry. It's a term we had heard on "Kids Baking Championship" from a 10-year-old but had no clue what it was. Her finished product was perfect.
It's been wonderful watching my daughter deepen her love of cooking and see her learn new recipes and techniques. As with any subscription, it's a gift she gets to enjoy every month. She would love to be on "Kids Baking Championship" herself someday and if she keeps practicing and learning, the sky is the limit. I never would have guessed a children's cooking subscription would push my boundaries in the kitchen, as well. Which may or may not be something I should admit. But it has exceeded our expectations and the pressure will be on next year to find a gift just as grand.
Murray: Our noses can spark memories, especially in spring
I walked into one of my classrooms the other day after dodging puddles, mud and a bit of leftover snow in a small pile on campus. The weather was drippy and dreary and the sky looked more like the beginning of evening rather than the middle of the day.
"Wow, what a beautiful day outside!" said one of my students, a young man from Texas who is experiencing Iowa for the first time.
I looked at him, expecting to see a sarcastic grin on his face. It wasn't there. I asked him if he was kidding, and he assured me that he loved this kind of weather. "I love the smell!" he explained, and several other students from other states agreed.
Another young man from California said that it "blows him away" when people from Iowa say they can smell rain coming a few hours before the first raindrop falls.
What a new perspective I gain each and every day with these students from across the country and around the world! A rainy and icky old day that makes me want to crawl back into bed is one that energizes one student and amazes another. I guess I need to start smiling at the rain a little more.
There is so much that these "spring smells" can smell like, and no two days seem to smell the same. One day, it's the ground waking up and the heavy smell of dirt permeates the air. Another day, it's the smell of a fresh breeze blowing through the empty trees, coaxing the leaves to come out to play. Still another day, it's the smell of too much "doggie duty" that needs to either be mixed into the ground as fertilizer or picked up … but that smell may be just at my house with our three dogs.
By this time, faithful readers probably are aware of my love of snow, and like Lorelei Gilmore on the old TV show, "The Gilmore Girls," I, too, can "smell snow." I've come to hate spring as it takes away my favorite season. Maybe "hate" is too strong of a word as I do appreciate green grass and flowers popping up magically after being buried underneath the snow for so long.
I'm starting to like the smells of each season, along with the changing sights and sounds accompanying them. My favorite sound is made by a cardinal that appears at just the right time when I'm feeling somber and missing my dad. I know many people who also are cheered up by the appearance of this bird, who is said to be a "messenger from Heaven."
The sounds that I don't like are the ones coming from my own house when I drive up to park in my driveway. My three dogs can sometimes sound like a chorus of 10 when they realize that someone is outside. It's much louder in the spring and summer when our windows are open. Maybe this is yet another reason I love winter.
With my new perspective these days, I should just be thankful that no one can ever sneak up on us with our three guard dogs. Ah, the sweet sounds that a dog owner gets to hear. It's not noise; it's protection.
I was just thinking about how smells, sights and sounds can instantly take me back to different times of my life when I randomly fell upon a weird channel on TV that features old shows like "The Partridge Family," "I Dream of Jeannie," and "Bewitched." Wow…just the first few notes of those theme songs played and I was a little girl again, ready to lose myself in one of my favorite shows. All of my stress slipped away for a few seconds, and I almost lost all sense of place and time.
Maybe that's how I'll feel the next time I smell rain…or hear a cardinal sing its song…or see glorious red poppies peeking out of the ground. It's a beautiful day indeed.
Richard Cole, last WWII Doolittle Raider, dies in Texas
DALLAS — Retired Lt. Col. Richard "Dick" Cole, the last of the 80 Doolittle Tokyo Raiders who carried out the daring U.S. attack on Japan during World War II, died this week at a military hospital in Texas. He was 103.
Robert Whetstone, a spokesman for Brooke Army Medical Center in San Antonio, confirmed Cole's death. Cole's daughter, Cindy Chal, said he was having some heart issues but had walked into the emergency room.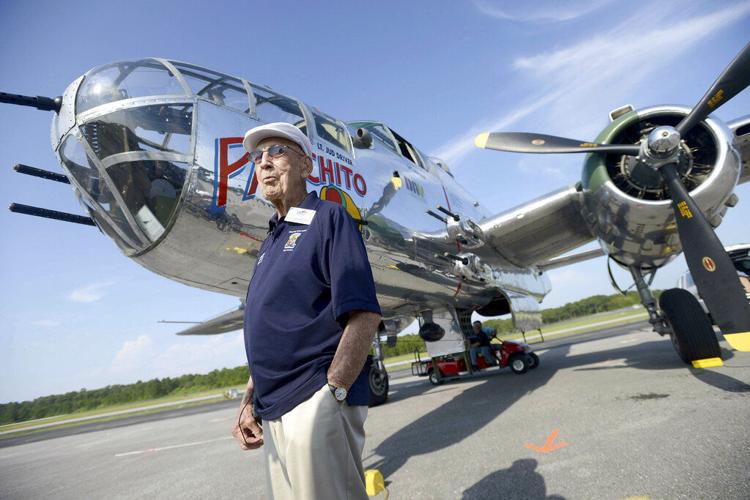 Cole, who lived in Comfort, Texas, had stayed active even in recent years, attending air shows and participating in commemorative events including the April 18, 2017, ceremonies for the raid's 75th anniversary at the National Museum of the U.S. Air Force near Dayton, Ohio.
He was in Missoula in June 2016 for the funeral services of Retired Staff Sgt. David Thatcher, whose death left Cole the only survivor of the famous Raid.
It was important to be there, Cole told the Missoulian at the time. 
"I've been to quite a few of these," he said.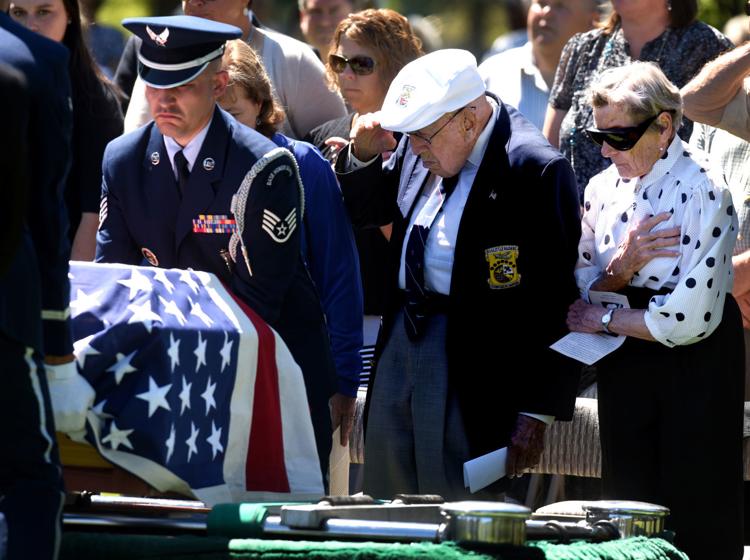 Missoula author and historian Stan Cohen said of Cole that "he had come up for Thatcher's funeral, which everybody thought was not only extremely admirable but extremely difficult. And yet that daggone guy, he was crunched over being that old, but his daughter took him to air shows right up to the last where he was selling prints of the B-25. They were supposed to be in Fort Walton Beach (Florida) in a couple of weeks for the annual meeting of the Sons and Daughters of the Doolittle Raiders." 
Cohen sold his pictorial book "Destination Tokyo" at Raider reunions for more than 30 years, including the final public one in 2013 at Eglin Air Force Base, Florida, where the Raiders had trained for their mission in early 1942. He said he got to know Cole "about as well as anybody in my position, writing a book."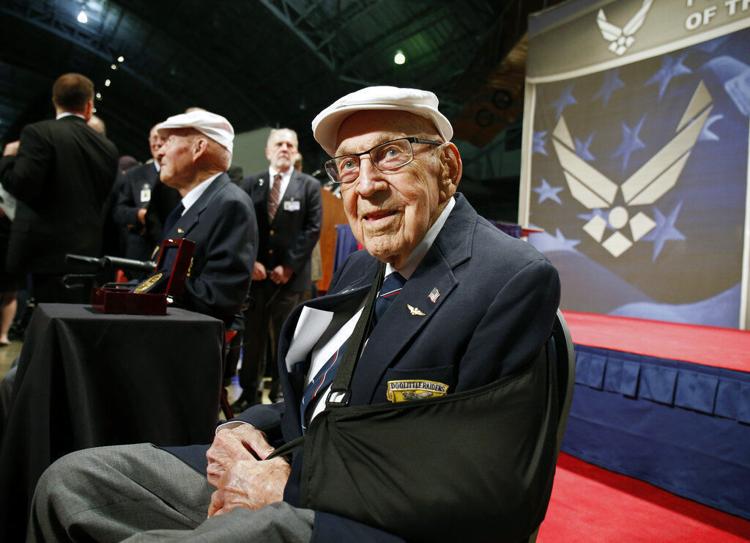 Chal said her father "enjoyed every minute" of his long, distinguished life.
Cole was mission commander Jimmy Doolittle's co-pilot in the attack less than five months after the December 1941 Japanese bombing of Pearl Harbor.
Doolittle died in 1993. The Gen. James "Jimmy" H. Doolittle Archives are at the University of Texas at Dallas. Cole's papers are also part of the school's History of Aviation Collection.
Cole was a Dayton-area native who recounted riding his bicycle as a child to watch planes at McCook Field, a military testing air base there. He dreamed of being a pilot and, after attending Ohio University, enlisted in the Army Air Corps in 1940. Stationed in South Carolina, he signed up as a volunteer for a secret mission he knew would be dangerous, but didn't know much else about. They trained at Eglin Air Force to fly B-25 bombers on short takeoffs, in preparation for flying off an aircraft carrier.
The Raiders launched their assault April 18, 1942, in B-25 bombers from the USS Hornet. Suspecting they had been detected by Japanese patrols, they left farther away from Japan than planned.
The crews of the 16 planes were "very quiet" as they neared Japan, Cole recalled, saying his role next to Doolittle was to "be seen, not heard. … You didn't speak until spoken to." But the country song "Wabash Cannonball" started running through his head and he unconsciously began tapping his toe, which caught Doolittle's attention. He shot Cole a look, he recalled with a laugh.
Doolittle soon ordered bomb bay doors opened, and the attack was on against what turned out to be limited anti-aircraft fire in the surprise attack.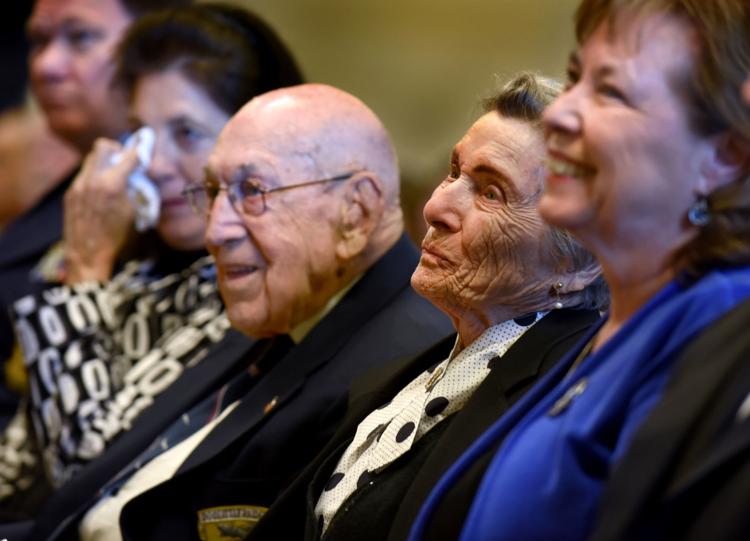 They then headed to China, running out of fuel. Cole said Doolittle gave the command to prepare to bail out as they neared the coast, adding: "I wish you all good luck."
Cole said it was scary to parachute into a dark "unknown" in rough weather. His parachute caught in a tree, leaving him dangling but safe. Chinese partisans helped lead him and other Raiders to safety.
Three Raiders died trying to reach China, and eight were captured by Japanese soldiers. Three were executed, and a fourth died in captivity.
Cole recalled that Doolittle was distraught at first, upset that he had lost all of his planes and some of his men. Doolittle would later receive the Medal of Honor.
The raid inflicted scattered damage while providing a psychological lift back home. The stunned Japanese military diverted resources after a string of Pacific successes.
"Seven decades later, we are still awed by the sheer audacity of the Doolittle raid and the incredible men whose grit and bravery made it possible," Democratic House leader Nancy Pelosi of California said when the Congressional Gold Medal was awarded to the Raiders in a 2015 ceremony. "Though time has thinned their ranks, it will never dim the daring of their deeds."
Cole continued to fly missions in the China-Burma-India theater until 1944, and had peacetime service assignments in several states.
In an AP interview in April 2017, Cole described as "a somber affair" the toast he planned to carry out to end a long Raider tradition. Using goblets engraved with their names, they each year lifted them and sipped cognac in tribute to those who had gone before.  
Doolittle organized reunions that became annual affairs, and Cole was a regular. He also took part in other special events, including leading a special public "final toast" ceremony at the museum in 2013, when four Raiders were still alive. Two of them were native Montanans — Thatcher, who grew up west of Billings and graduated from Absarokee High School before moving to Missoula with wife Dawn after the war; and Ed Saylor, from the tiny town of Brusett in Garfield County.
Dawn Thatcher, who lives in the family home near Sentinel High School in Missoula, is the lone surviving widow of the Doolittle Raiders.
Her husband was six years younger than Cole, and Jeff Thatcher said at his father's funeral the two had grown very close over the years.
"Both of them are kind of quiet and have this kind of sly sense of humor," the younger Thatcher said. "They both just respected each other tremendously."
Cole attributed his longevity to being an optimist and living a life of "moderation." He said he believed he spoke for all Raiders when he said they didn't want any more recognition than all the others who put their lives on the line in the war effort.
"We don't want to be remembered any more than the rest of the people who took part in beating the Japanese," Cole said. "They started it, and we finished it."
Chal said a memorial service is planned at Randolph Air Force Base in San Antonio on April 18, the 77th anniversary of the Doolittle Raid. She said her father will be buried later at Arlington National Cemetery.
Cohen said plans are in the works for a wing to be added to the Air Force Armament Museum at Eglin AFB that would be dedicated to the Doolittle Raiders.
"This (Cole's death) closes the book on that part of it, but the raid will never be forgotten, especially if they build this museum," he said. 
In Memorium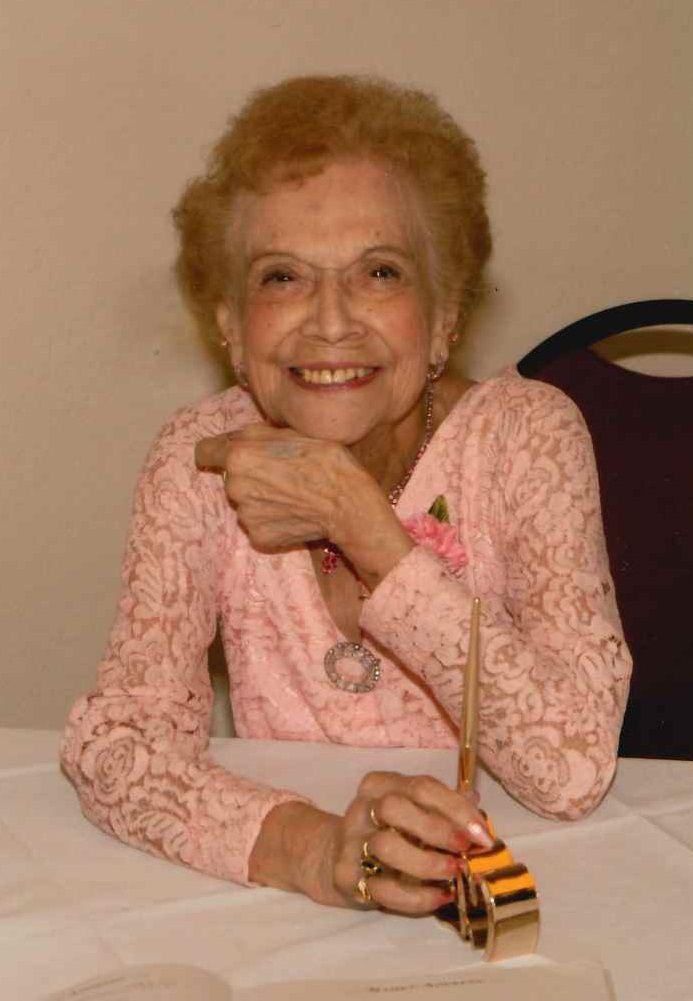 Patricia (Castro) Sanchez
May 13, 1922 – April 6, 2014
Sletten, Derifield Engagement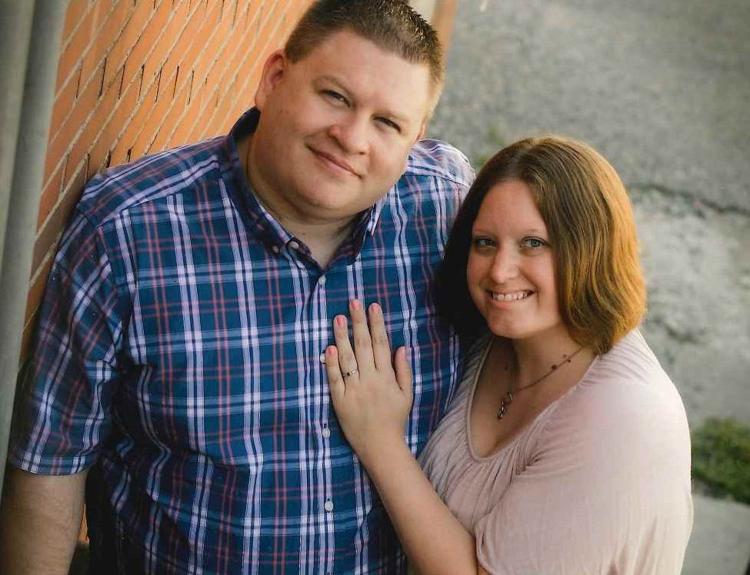 Katie Sletten and Robert Derifield are happy to announce their engagement.
Katie, of Evansdale, Iowa, is the daughter of Merv and Ann Sletten, of Mason City, Iowa. She graduated from Mason City High School in 2002 and UNI in 2008, with a bachelor's degree in Early Childhood Education. She is employed by Waterloo School District as a Pre-K teacher.
Robert, of Evansdale, is the son of Donna Finley, and Rick and Diane Derifield, of Waterloo, Iowa. He graduated from Jesup High School in 1998, and received his AAS from Hawkeye Community College in 2009. He is employed by East Central Iowa REC in Urbana, Iowa as an Information Service Technician.
The couple will be married on June 15, 2019, at the UNI Commons Ballroom in Cedar Falls, Iowa.
Swinton, Kumbera Engaged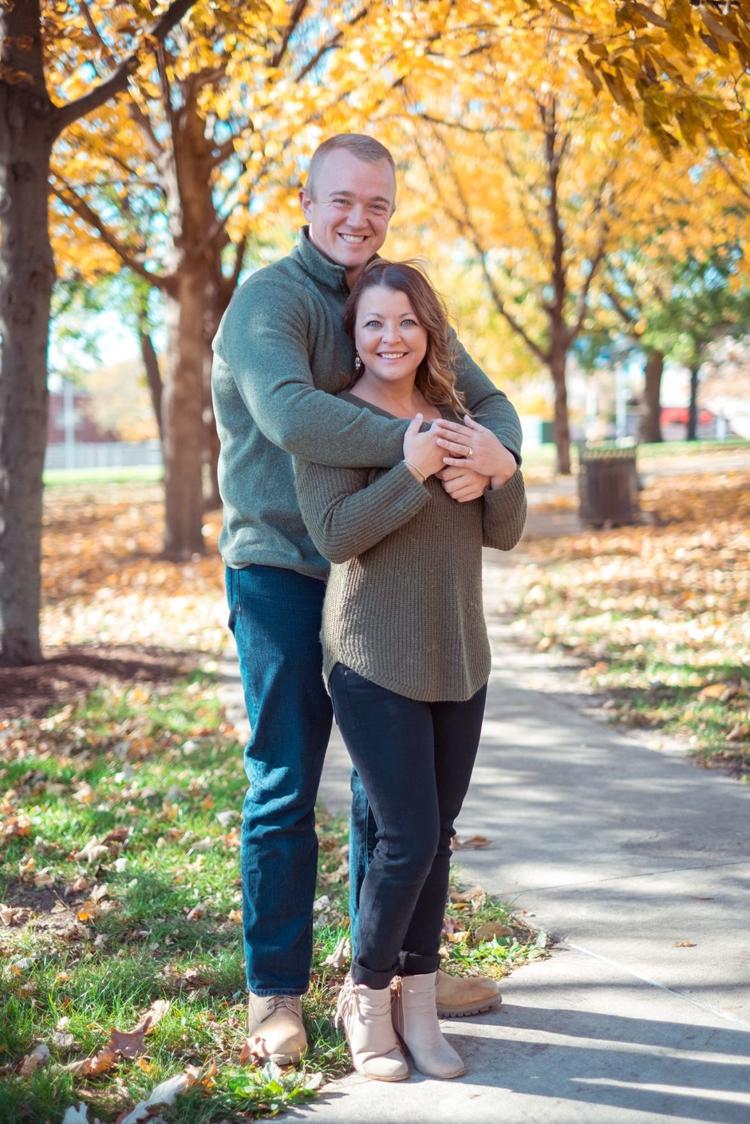 John and Jan Swinton of Ankeny, Iowa, announce the engagement of their daughter, Allyson Swinton of Urbandale, Iowa, to Ethan Kumbera of Urbandale, son of Patty and Tod Kumbera of Johnston, Iowa.
Miss Swinton is a 2009 graduate of Central Springs High School and a 2013 graduate of the University of Northern Iowa, where she earned a Bachelors Degree in Graphic Technology and Marketing. She is employed with Modis of Urbandale.
Mr. Kumbera is a 2012 graduate of Johnston Senior High School and a 2016 graduate of the University of Northern Iowa, where he earned a Bachelor's Degree in Marketing Advertising and Digital Media. He is employed with Red Bull of Urbandale.
A September 21, 2019 wedding is being planned.
Mike Walsh, 80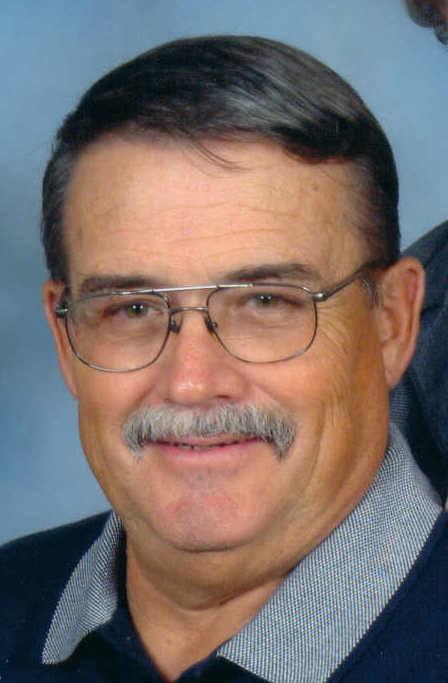 Mike Walsh turned 80 years old on April 12.
A family celebration will be held this summer.
Cards and wishes may be sent to 1236 Limestone Drive, Mason City, IA 50401.
Katherine Osterman, 85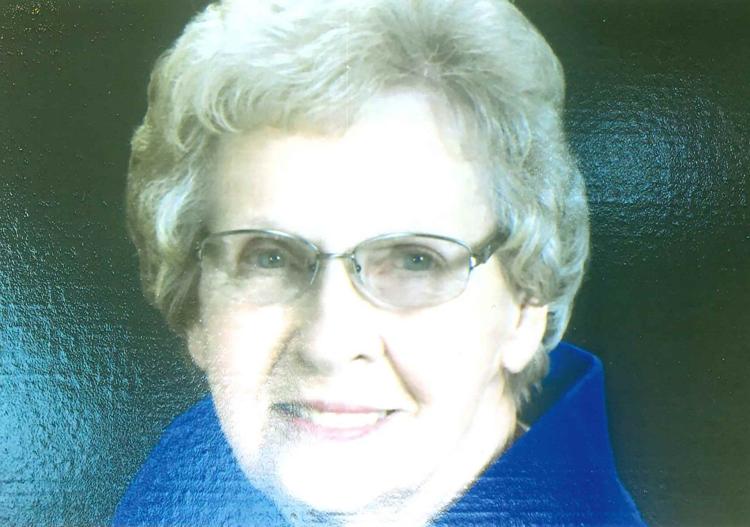 Happy 85th Birthday to Katherine Osterman. Birthday wishes can be sent to her at P.O. Box 308, Rockwell, IA 50469.
Thea Lunning, Rotary Student of the Month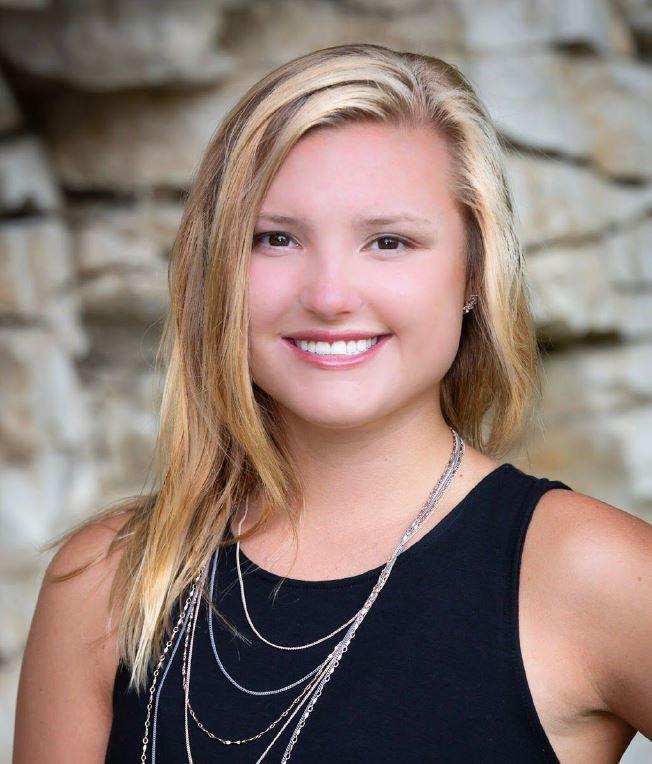 Thea Lunning, a senior at Mason City High School, has been selected as the Noon Rotary Club's "Student of the Month" for April. She is the daughter of Marc and Jen Lunning and sister of Sophie Lunning.
Thea is a member of the National Honor Society, has maintained a 4.0 GPA throughout high school, and was a member of YIELD. She is a varsity letter winner in swimming, golf, orchestra, choir, and academics. Additional honors include Academic CIML All Conference, swimming at the state meet her freshman and senior years on relay teams, 2nd team All State Girls 4A Golf 2017, and a 16th place individual finish at Girls 4A State Golf 2018.
In the community, Thea's activities include participating in service projects with Trinity Lutheran Church, including their van ministry program, lifeguarding at the Mason City Aquatic Center and participating in the Silver Cord and Best Buddies programs at MCHS.
Thea plans to continue her education and golf career at NIACC for two years, while focusing on science, before transferring with plans on a career in ophthalmology or dermatology.
70th Wedding Anniversary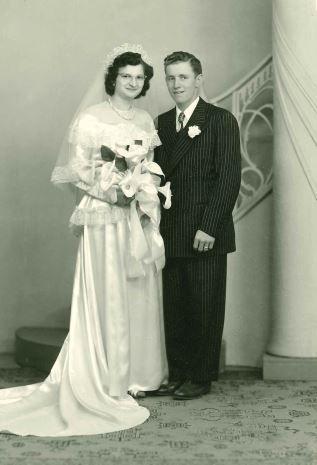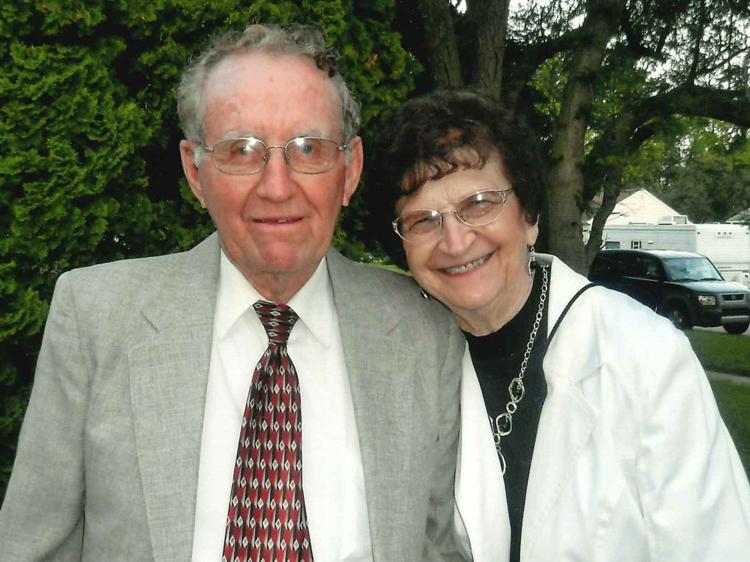 One by one each year flew by
Since you both said "I Do!"
Shared by the two of you.
From big events and holidays
To simple daily pleasures,
Some tearful times along life's way
Some joys that can't be measured!
One by one, each year now gone
But still they're yours forever
Of your 70 years together.
To help us celebrate that love, the children of Allan and Frances (Ptacek) Doughan will be hosting a reception and dance at the Duncan Community Hall, Duncan, IA on Saturday, April 27, 2019 from 1-5 pm. A lunch will be available during the dance.
If unable to attend, you can send a card to 816 Second St. SW, Britt, IA 50423.
A Farewell Thank You
We want to thank all of you for giving Lena's whole life a true meaning. From beginning to end. The love, caring, friendships, helpfulness, laughter and tears. She was a true believer in God and how you should treat everyone you meet in life. When meeting a person for the first time, they soon become friends, no strangers in Lena's life. We want to thank all of you who played a part in Lena's travel through life.
With Love & Blessings to all,
Lena Zirbel Peyton's Family
Thank you
We want to express our thanks to everyone who offered prayers and support during Mike's battle with cancer he fought and lost on March 26, 2019. Your cards, calls, and messages were all so much appreciated. Special thanks to Dr. Beck, Dr. Orcutt, Dr. Ferrari and the many nurses who took such good care of Mike during this time. A special thank you to Woodharbor and the Rockwell Nursing Home for all of their support. Thanks to Pastor Joel Dahlen for his visits and support. To our family and friends, you'll never know how much you mean to us.
Willms, Abbas Engaged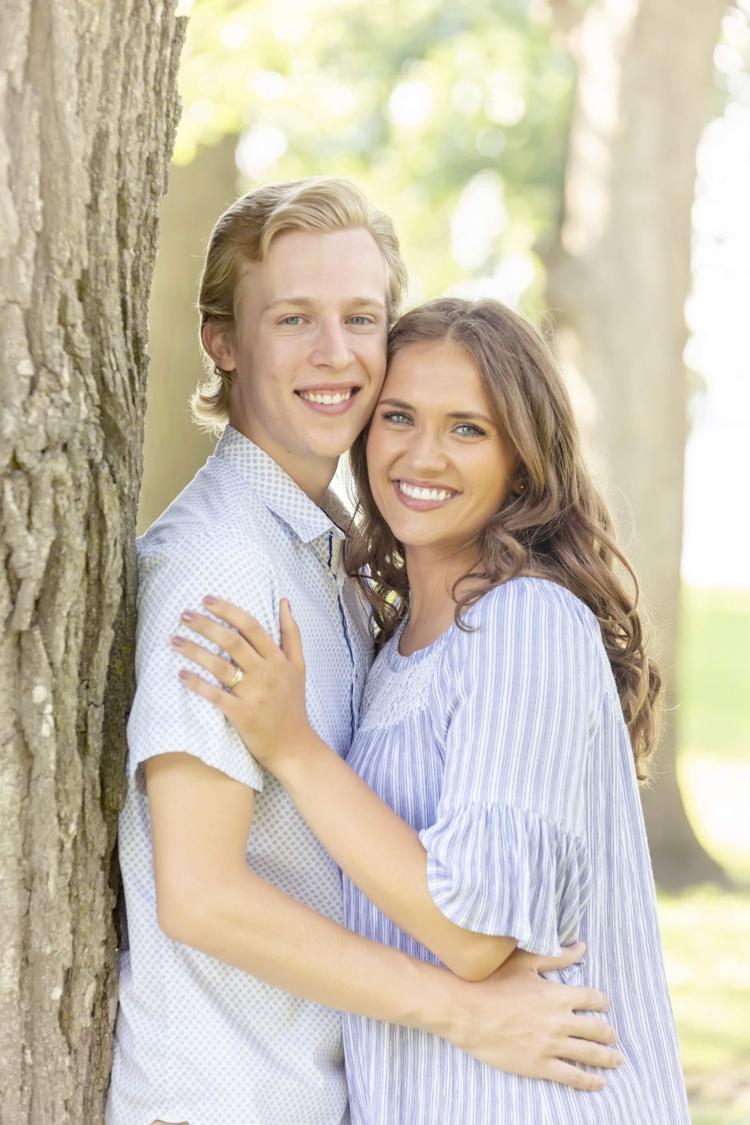 Emily Willms and Jackson Abbas are excited to announce their engagement.
Emily Willms of Coralville, Iowa is the daughter of Mike and Julie Willms of Clear Lake, Iowa. She is a 2013 graduate of Clear Lake High School, and will graduate in May 2019 from the University of Iowa with a Masters of Art Education. This fall, Emily will teach 7-12 Art Education in the North Butler school district.
Jackson Abbas of Cedar Falls, Iowa, is the son of Doug and Sara Abbas of Clear Lake, Iowa. He is a 2014 graduate of Clear Lake High School and is currently a student at the University of Northern Iowa, majoring in Math Education.
The couple will be married on May 25, 2019, at Zion Lutheran Church in Clear Lake, Iowa.
Halfman, 60 years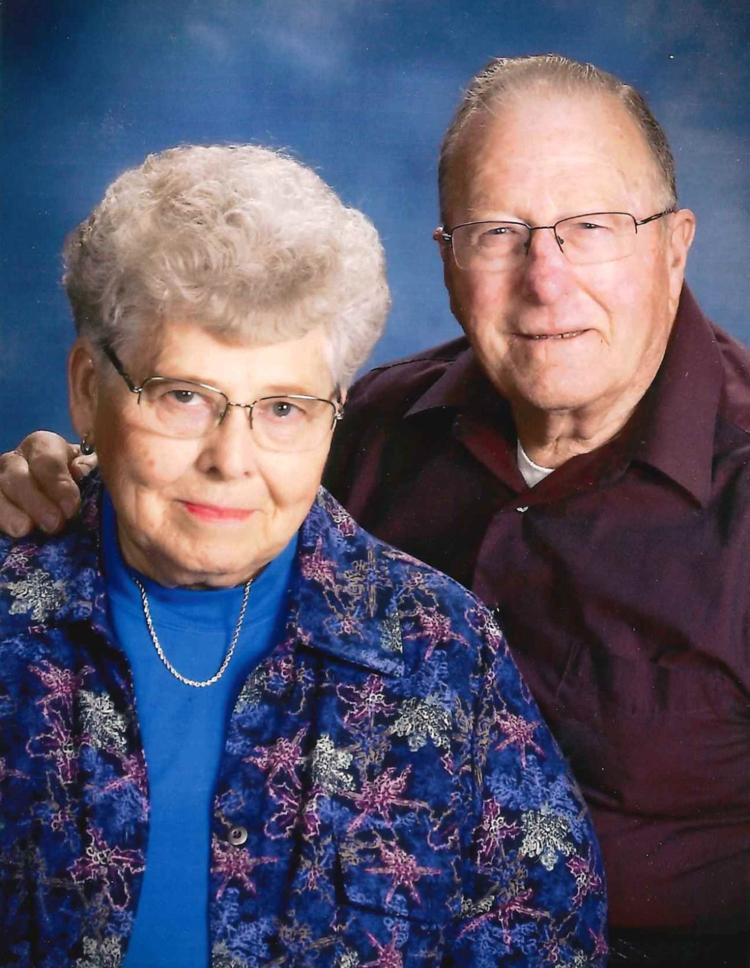 Gene and Loretta (Bentten) Halfman of Manly, were married April 8, 1959, at the Sacred Heart Parish House in Manly. The couple has two children, Steve (Deanna) Halfman and Linda Halfman. They have 3 grandchildren: Cael, Natalie and Lia. The couple will celebrate with a family dinner.
Thank You
A big "Thank You" for all the cards and birthday wishes received for my 97th birthday. I enjoyed hearing from all of you. God Bless you and keep you healthy and safe.
Lois Thompto, 90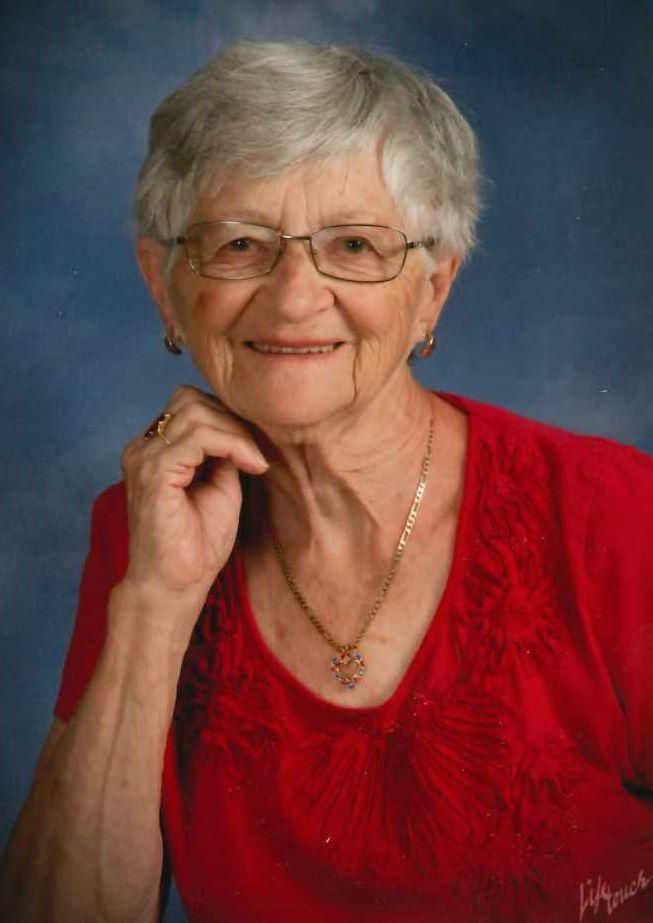 Help us celebrate Lois's 90th birthday at an Open House at the Manly Community Center, 106 S Broadway St., Manly, IA, on April 13 from 1 to 4 p.m. She was born April 13, 1929. If unable to attend, cards and wishes may be sent to her at 43 Creekside Court, Mason City, IA 50401.
Thank You
Thank you for the cards, flowers, gifts, memorials and kind expressions of sympathy. Your presence and support during this difficult time was very much appreciated and a great comfort to us.
Pat and Lori Murphy and family
Randy and Kyndra Walton and family
Ward, Hardinger Married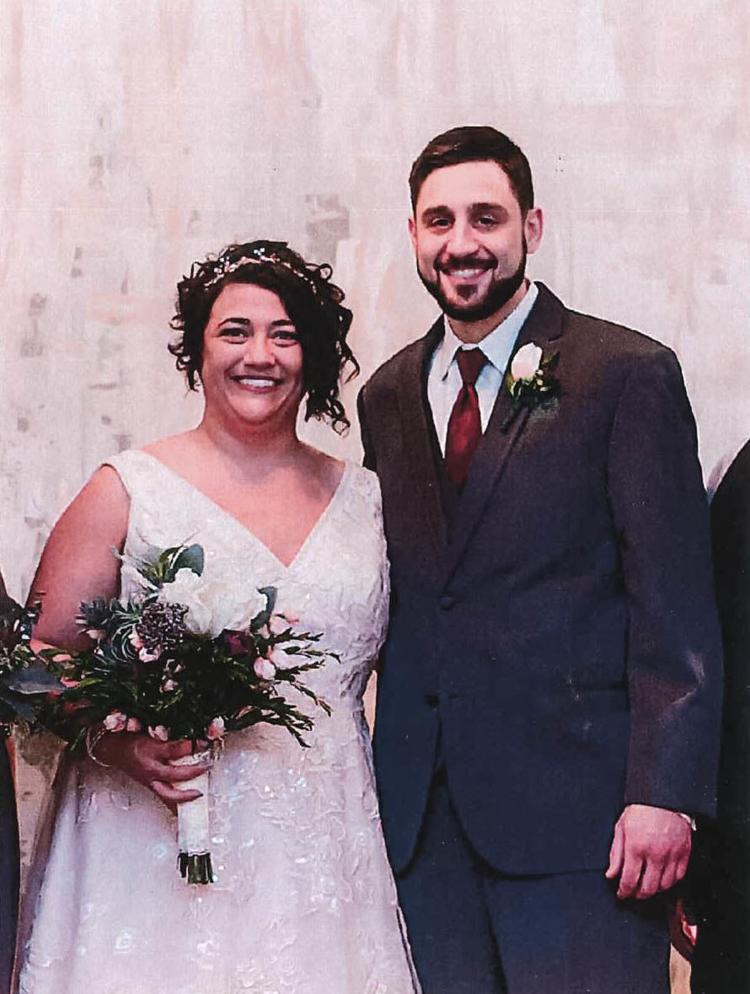 Emily Frances Ward and Jay Lincoln Hardinger were united in marriage November 30, 2018, in Homestead, Iowa, with David LaMarche officiating.
The bride's parents are Don and Connie Berends, of Coralville, Iowa, remember Bill Ward. The groom's parents are Jon and Joanne Hardinger of Mason City, Iowa.
Matron of Honor was Laura McCarragher. Emily's other attendants were Jill Brown, Jen Corzine, and Meghan Moreno. Best Man was Mark McCreary. Jay's other attendants were Matt Proctor, Tony Weber, and Randy Pospisil. Flower girl was Stella Hardinger. Ring bearer was Theodore Hardinger.
Emily is employed by Rescue Mission of Salt Lake City, Utah. Jay is employed by American Enterprise Group Insurance Co. of Ogden, Utah.
The couple will reside in Taylorsville, Utah.
Birthday Open House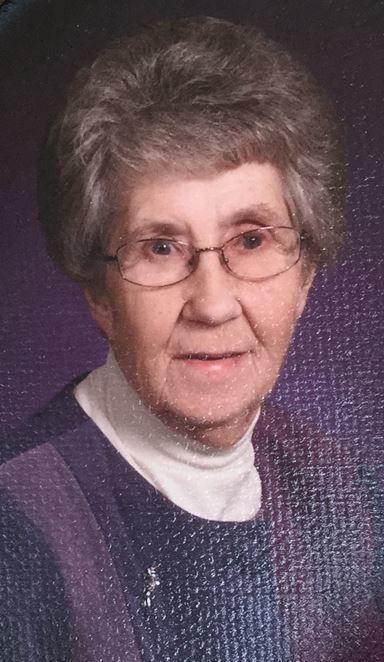 A 90th Birthday Open House will be held for Marilyn Sheahan on Sunday, April 7 from 1 to 3 p.m. at Zion-St. John Lutheran Church Fellowship Hall, 416 Sherman St., Sheffield, IA. Cards can also be sent to Marilyn at Box 39, Sheffield, IA 50475.
Thank You
The family of Vere Kelly wish to sincerely thank relatives, friends, co-workers, and neighbors for their warm words of comfort, cards, flowers, memorials and support during this difficult time.
RoseAnn Stille, 90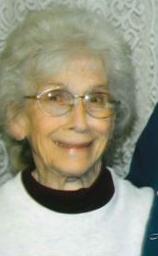 Celebrate RoseAnn Stille's 90th birthday with her family at a card shower/open house at 1:30 pm on Sunday, April 7, at 1603 Hillcrest Drive, Mason City.
Prayer to the Blessed Virgin
Oh, Most Beautiful Flower of Mt. Carmel, Fruitful Vine, Splendor of Heaven, Blessed Mother of the Son of God, Immaculate Virgin, assist me in my necessity.
Oh Star of the Son, help me and show me herein you are my Mother.
Oh, Holy Mary, Mother of God, Queen of Heaven and Earth, I humbly beseech you from the bottom of my heart to succor me in my necessity (make request).
There are none that can withstand your power.
Oh Mary, conceived without sin, pray for us who have recourse to thee (three times).
Holy Mary, I place this cause in your hands (three times).
Say this prayer for three consecutive days.
You must publish it and it will be granted to you.
Nels Jensen, 95
Nels Jensen, of Britt, Iowa, was born March 24, 1924, in Iowa. He celebrated his 95th birthday with a family reception at the Summit House. Cards can be sent to him at 600 First St. NW #100E, Britt, IA 50423.
Karen Cornick, 90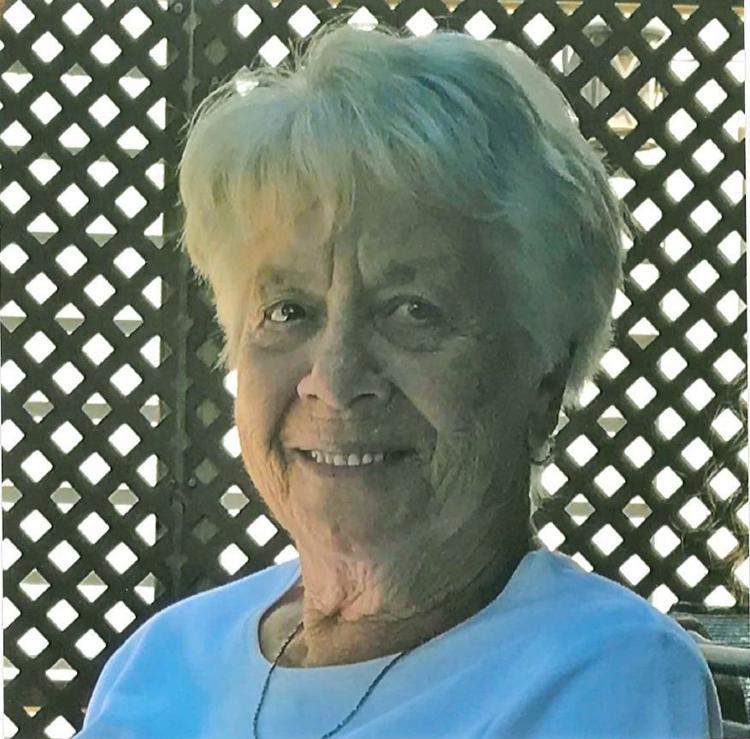 Karen Cornick of Mason City will be honored at an Open House. Family and friends are welcome to stop by to help celebrate her 90th Birthday Sunday, March 31 from 10:00 a.m. to noon at St. Paul Lutheran Church, 329 E State St., Mason City.
Bob Adams, 90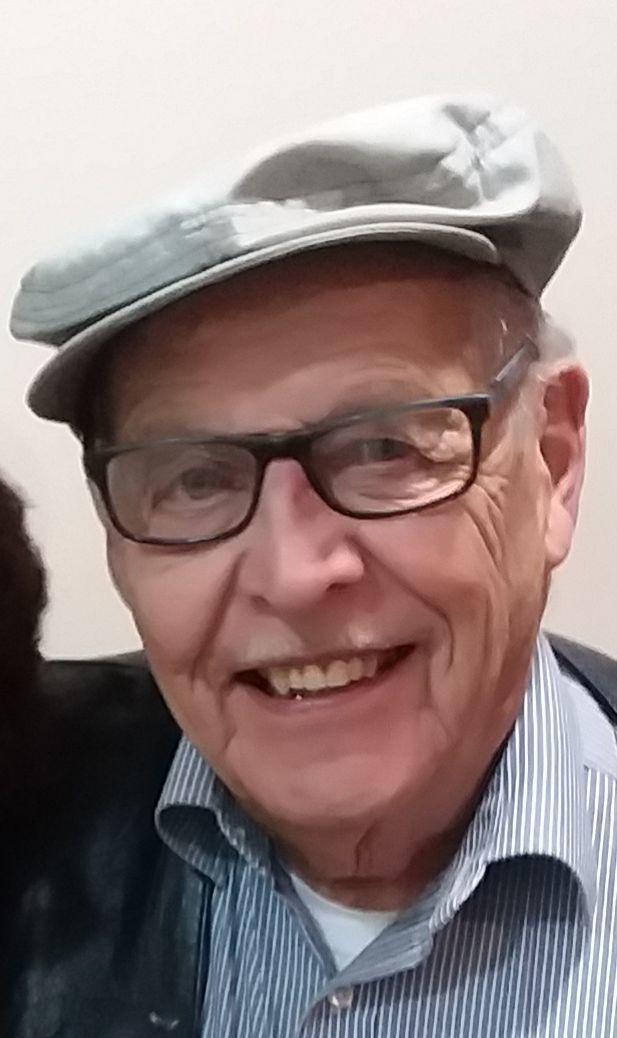 Join us to help friends & family celebrate Bob's 90th Birthday on Sunday, April 7.
The party will be 1-4 p.m. in the Community Room of the Titonka Savings Bank on U.S. Highway 69 in Forest City.
Everyone welcome, no gifts please.
65th Wedding Anniversary Celebration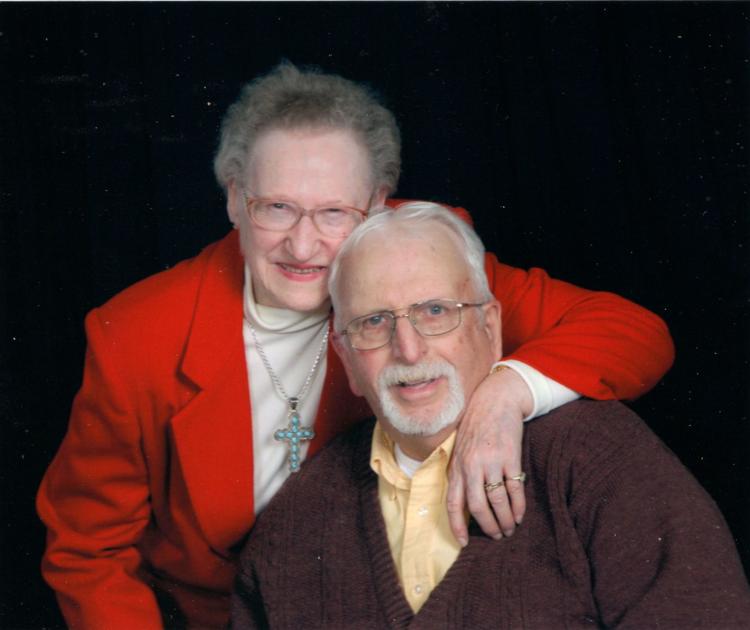 Gerald Nash and Josephine Smith were married on April 4, 1954, in Florence, Colorado. They have lived in the Saint Ansgar area for the last 40 years, and farmed in Worth and Mitchell counties. Celebrating with them will be their two children Vesta Kelly and Robert Nash, grandchildren, and great-grandchild.
Travis Starr, XPO Safety Award winner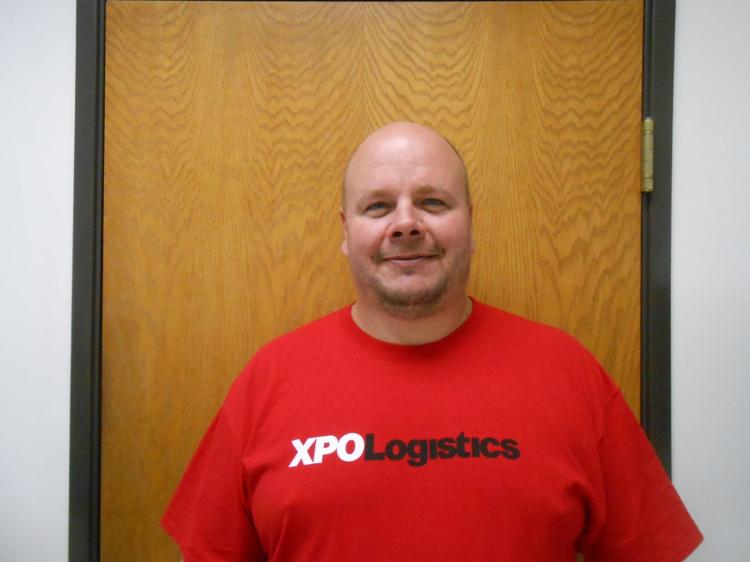 Travis has been chosen to be the Safety Award Winner for the month of February. Travis meets the criteria by safely performing his duties each day for a full month without accident or injury. Thank you, Travis. XPO appreciates your attention to safety.
Thank You
Thank you and God Bless you all for sending "thoughts and prayers" or phone calls for the loss of my sister, Dorothy Hiscocks, and also for my big 90th Birthday!
Thank You
A warm thank you for all the cards I received for my 95th birthday. I especially enjoyed the personal messages!
Karen Cornick, 90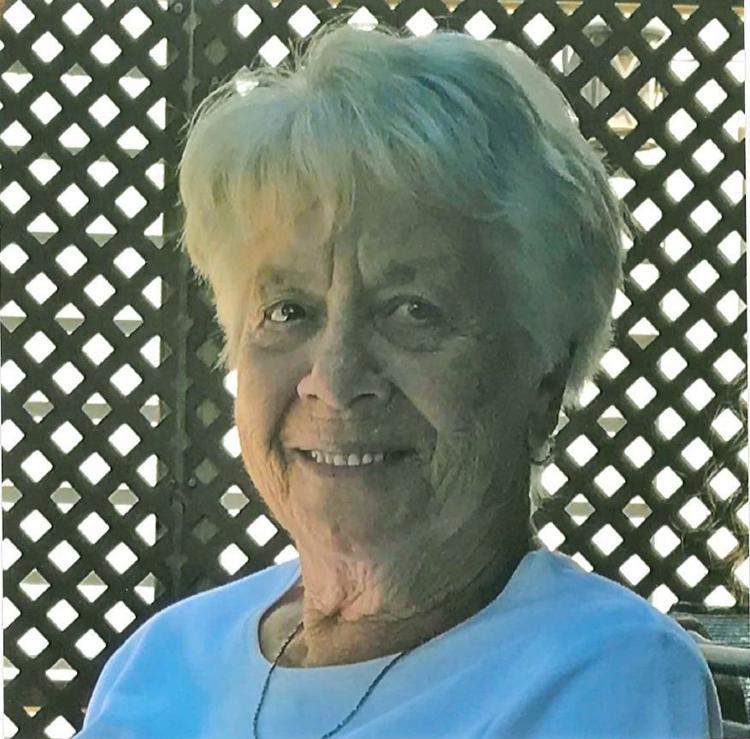 Karen Cornick of Mason City will be honored at an Open House. Family and friends are welcome to stop by to help celebrate her 90th Birthday Sunday, March 31 from 10:00 a.m. to noon at St. Paul Lutheran Church, 329 E State St., Mason City.
Joy Warner, 90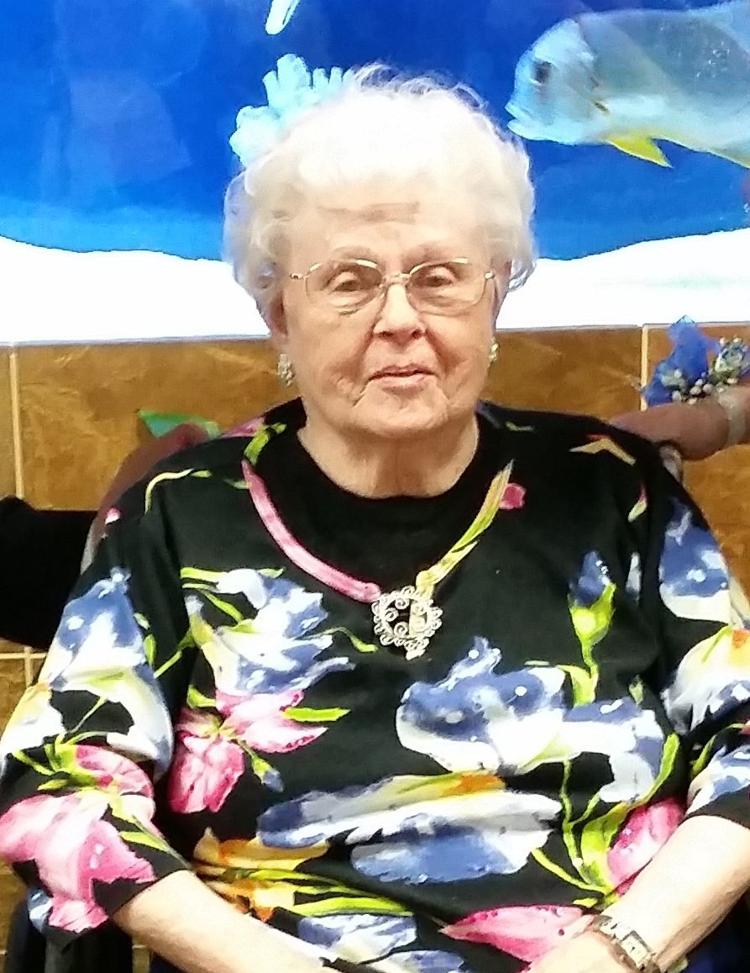 Joy Warner, of Mason City, will celebrate her 90th birthday on Sunday, March 24, 2019. She will celebrate with a family dinner. Greetings may be sent to her at 302 Second St. NE, Room 129, Mason City, Iowa 50401.
Jim Jardine, XPO Employee of the Month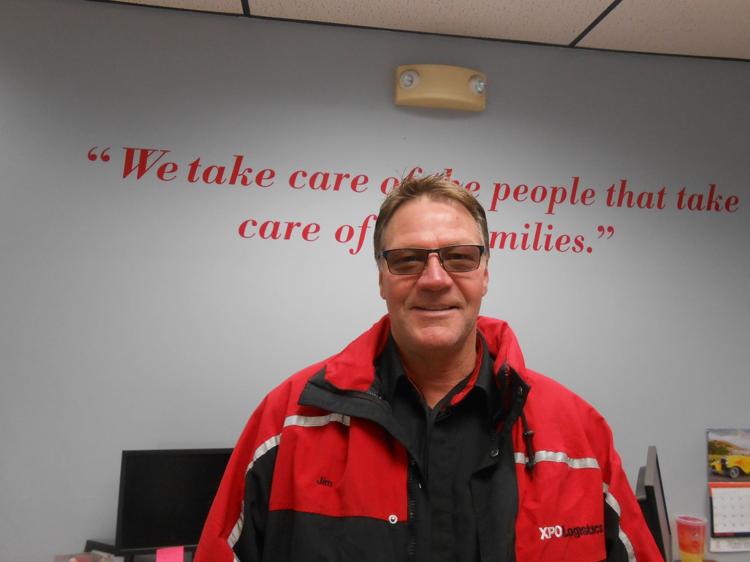 Jim was nominated for the February Employee of The Month award by his co-workers at XPO Logistics. Jim has been with XPO since August of last year, and has adapted very well to the demands and challenges the job presents. On top of meeting the expectations of the job, Jim starts and leaves the workday with a smile on his face and an upbeat attitude that he shares with the internal and external customers as well. XPO Logistics really appreciates Jim and his contribution to the company's overall goal: Customer Satisfaction!
In Loving Memory of Chuck Harris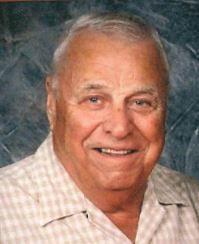 November 18, 1930-March 23, 2017
It's hard to believe two years have passed since the lord called you to join his angels. Time may ease our pain, but will never diminish our memories of you. You were larger than life and will never be forgotten. Love and miss you every day.
Already "Primed" for Retirement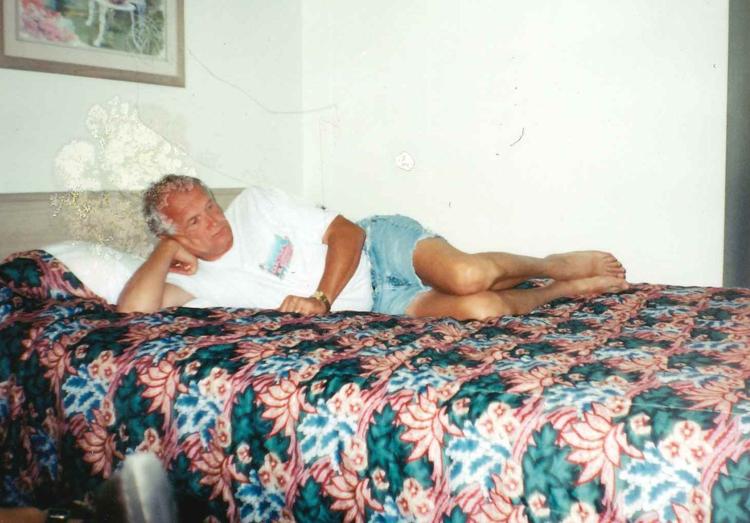 Bruce Hansmeier is retiring after 28 years owning Lake Auto Parts in Clear Lake. A get-together is planned for Sunday, March 31 from 3 p.m. to 6 p.m. at the VFW in Clear Lake. Please join us in celebrating this milestone.
Vicki Stricker, retirement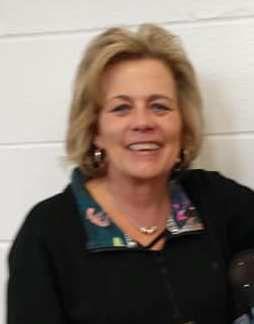 Mason City Housing Authority wishes to express its appreciation to Vicki Stricker for over 28 years of service. She has announced her retirement and her last day of employment will be March 22, 2019. For the first 10 years of her employment, she served as the Agency's secretary, and then worked her way up and assumed the role as Housing Inspector for the next 18 plus years. On behalf of the Mason City Housing Authority Board of Commissioners and Staff, we wish her the best of luck in her retirement and offer our gratitude for her many years of dedication to the program. Her knowledge and expertise will certainly be missed.
Very Proud, Dallas Garcia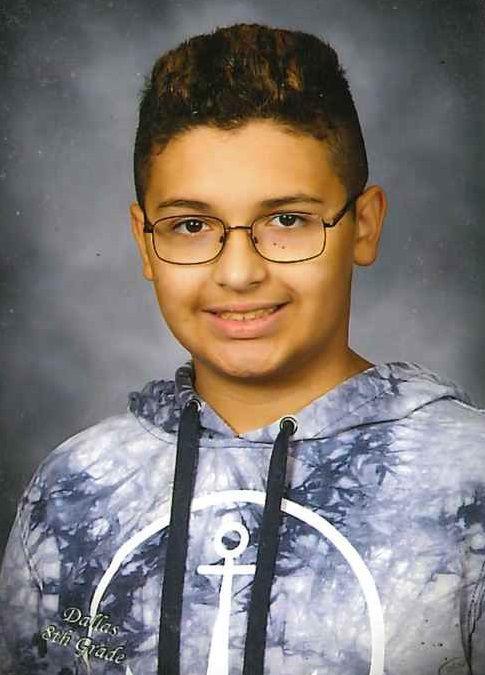 Way to go! First Garcia on the honor roll. So proud of my son, keep up the GREAT work.
Thank You
Our sincere gratitude for the love shown each of us in memory of Ray. We are overwhelmed by the prayers, concern, food brought to us, the many offers to help in any way, memorials, flowers and cards. Ray was a friend to everyone he met. God's blessings to all.
Ray Hagen's loving family
Thank You
The twins Marge Baack and Millie Godfrey would like to thank all our wonderful family and friends who sent cards and made phone calls to us on our 75th birthday. It was such a fun and memorable day for us.
Thank You
The family of Mary L. Sanchez would like to thank everyone for the many cards, letters, and gifts that were given. And thanks to those who kept our mother in their prayers during her long illness. It was all greatly appreciated and treasured. Again, thank you.
Thank You
Your cards, greetings, flowers and calls made my 90th very special. Thank you!
Presley, 3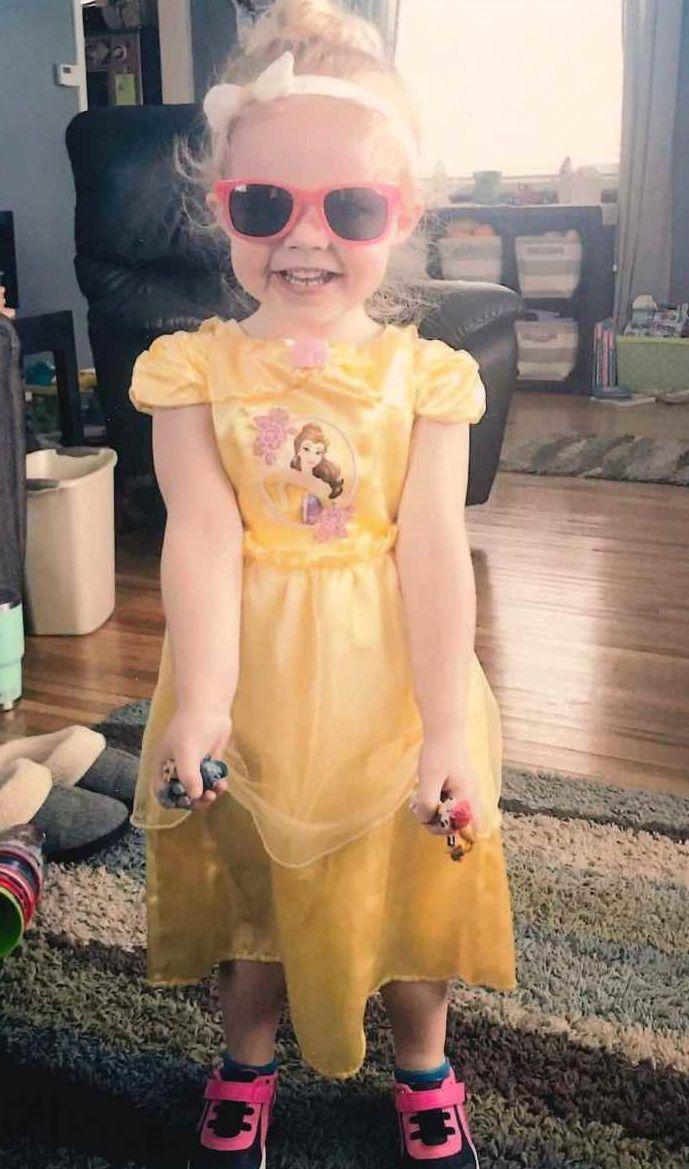 Happy 3rd birthday, pretty girl. You are full of sass, but have the sweetest side. You also continue to keep us on our toes.
James 'Jim' Rasmussen, 95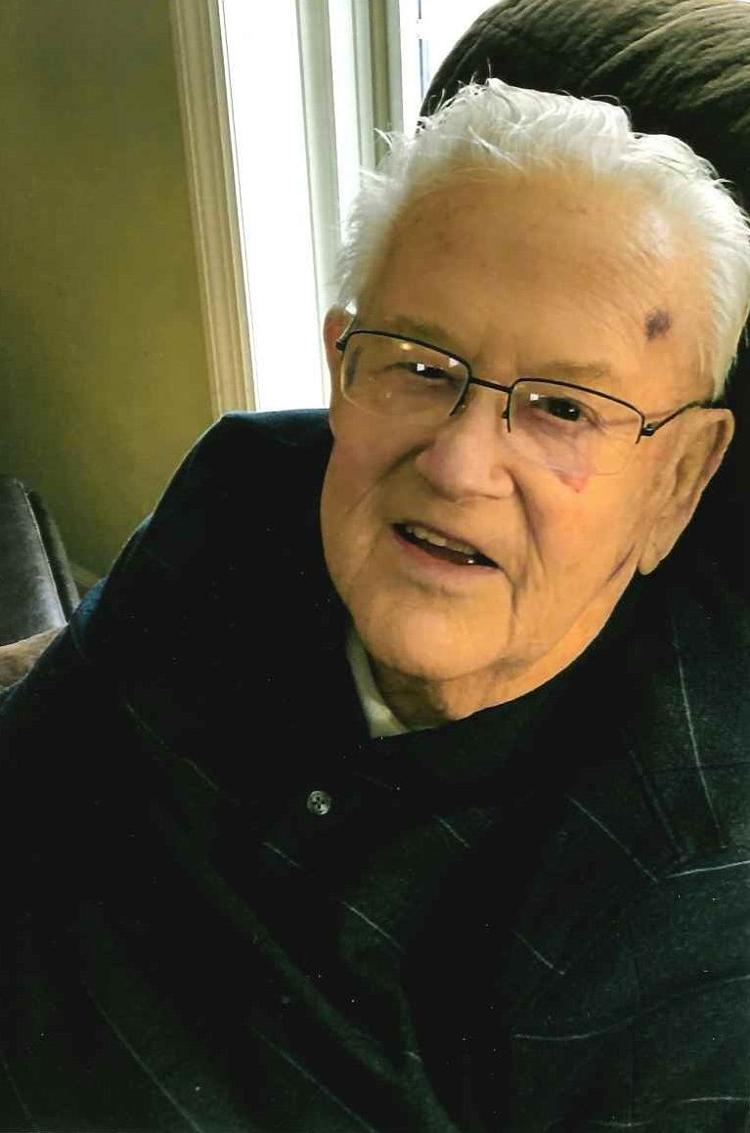 Jim Rasmussen of Mason City will celebrate his 95th birthday on March 19th. Cards and wishes may be sent to him at 902 Briarcliff Circle, Mason City, IA 50401.
Hegtvedt, Monroe engaged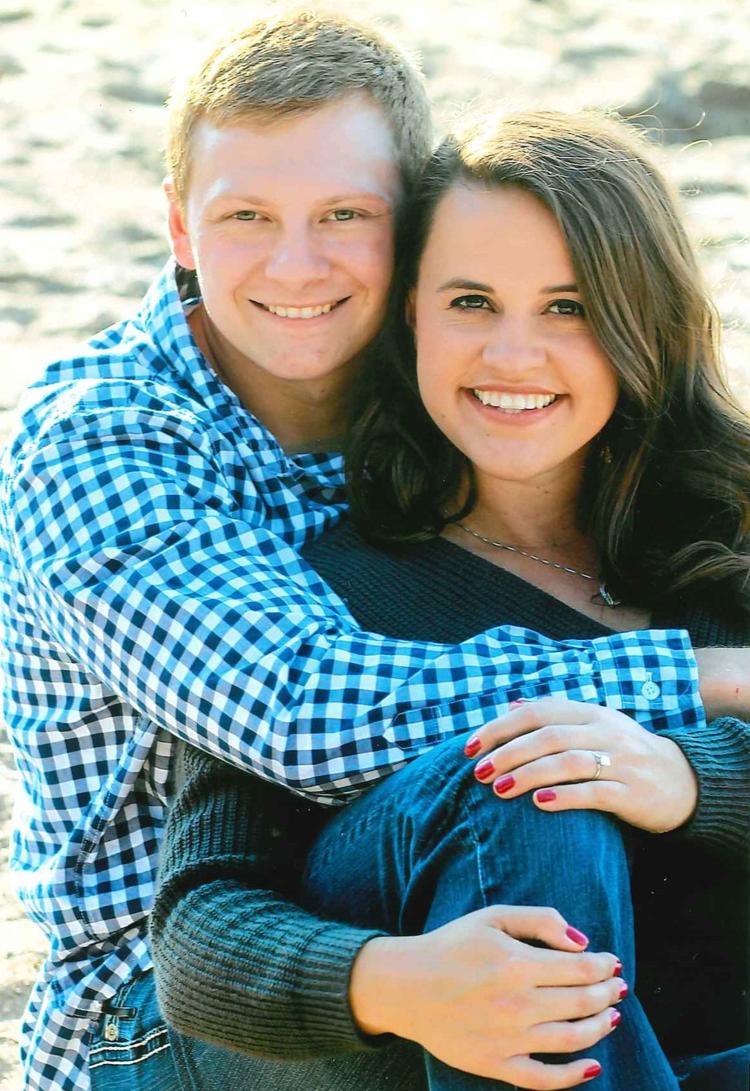 Katlyn Hegtvedt and James Monroe are happy to announce their engagement.
Katlyn is the daughter of Dan and Laurie Hegtvedt of Mason City, IA. She is a 2010 graduate of Mason City High School, and received her bachelor's degree in nursing from Upper Iowa University in 2015. She is employed by the Mason City Surgery Center as a registered nurse, and resides in Mason City, IA.
James is the son of Keith and Sharon Monroe of Webster City, IA. He is a 2011 graduate of Webster City High School, and received his associates degree from NIACC in 2013. He is employed as a trooper with the Iowa State Patrol and resides in Mason City, IA.
The wedding will be held in Mason City, IA, in September 2019. The couple plans to reside in Mason City, IA.
Ethan Conrad Ott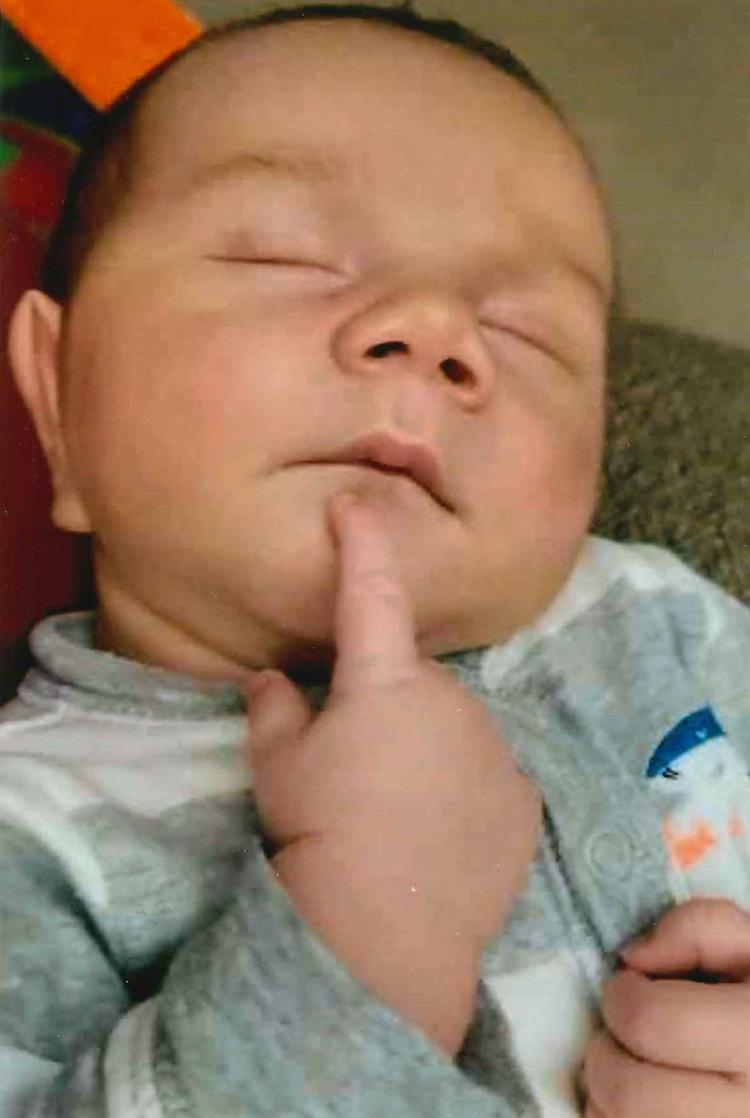 Ross and Heather Ott, of Rockford, IA, are the parents of a son, Ethan Conrad, born at 6:52 a.m. on January 23, 2019, at Mercy Medical Center-North Iowa. He weighed 8 pounds, 7 ounces, and was 21.75 inches long. Ethan is welcomed by his older sister, Kelsey and his older brother, Jacob. Grandparents are John and Liz Krause, of Manly, and Mark Ott, of Rockford. Great-grandmother is Sharon Ott, of Mason City.
Behr, Petersen engaged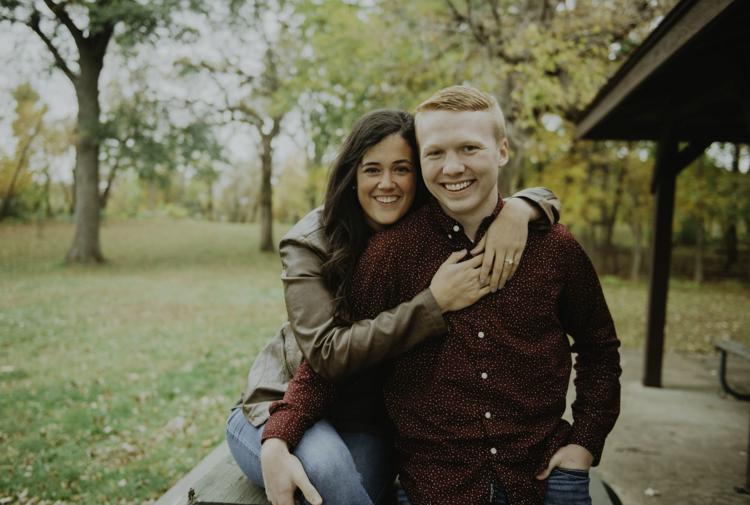 Meredith Behr of Ames, IA, is the daughter of Joe and Darlene Behr of Mason City, IA. She is a graduate of Iowa State University with a B.S. in Animal Science and is currently a student at Iowa State University College of Veterinary Medicine.
Jacob Petersen of Ames, IA, is the son of Joe and Sherry Petersen of Bristol, WI. He is a graduate of Iowa State University with a B.S. in Mechanical Engineering and is employed by John Deere in Ankeny, IA.
The couple will be married June 8, 2019, at Epiphany Parish.
St. Olaf College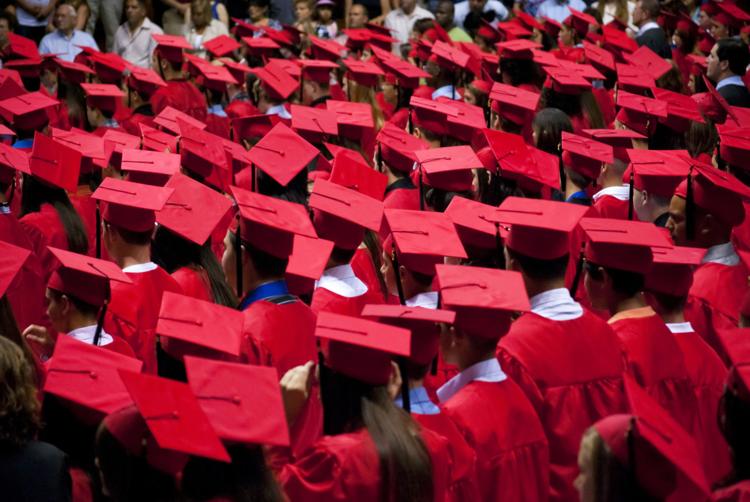 NORTHFIELD, Minn. | The following North Iowa students were named to the St. Olaf College dean's list (3.75 GPA or higher) for the fall 2018 semester:
Lakota: Lexis Julsrud-Wertjes.
North Iowa Diversity Appreciation Team
The North Iowa Diversity Appreciation Team named the winners of its writing and art contest at a ceremony March 7 at Lincoln Intermediate School. The winners received a free copy of a book of this year's winners, a poster and a cash award.
Art
Grades 9-12: 1. Jade Green, 11, Mason City Alternative School, $100. 2 Kylie Boehmer, 11, Mason City Alternative School, $50. 3. Veruca Dorenkamp, 11, Mason City Alternative School, $25.
Grades: K-5: 1. Rozlyn Jaspersen, 4, Newman Elementary, $100. 2. Karen Santamaria, 4, Hernandez Roosevelt Elementary, $50. 3. Madeline Cornish, 4, Roosevelt Elementary, $25.
Writing
Grades 9-12: 1. Trayvontae Lewis, 12, Mason City High School, $100. 2. Malek Wesley, 12, Mason City High School, $50. 3. Savon Honaker, 12, Mason City Alternative School, $25.
Grades 6-8: 1. Layla Bryant, 6, Clear Lake Middle School, $100. 2. Lacorion Bryant, 8, Clear Lake Middle School, $50.
Grades: K-5: 1. Haelynn Trujillo, 4, Roosevelt Elementary, $100. 2. Mikayla Halverson, 4, Roosevelt Elementary, $50. 3. Ella Als, 4, Roosevelt Elementary, $25.
Georgia Southern University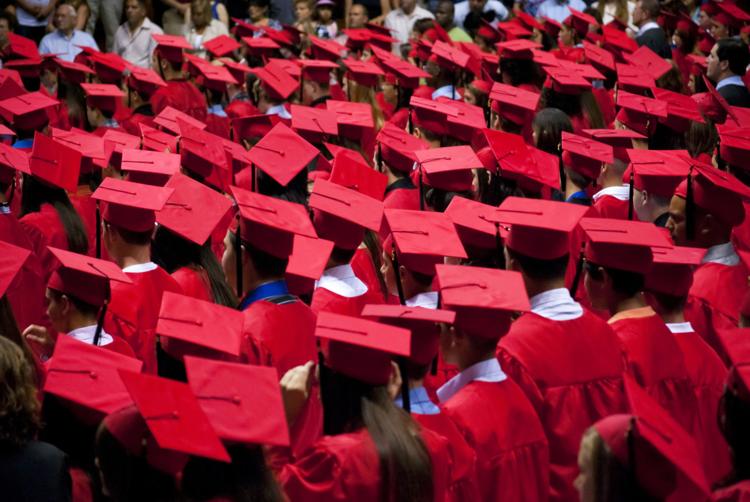 SAVANNAH, Ga. | Georgia Southern University recently announced its dean's list (3.5 GPA or better) for the Fall 2018 semester.
Clear Lake: Alexandria Holtz
Hampton-Dumont High School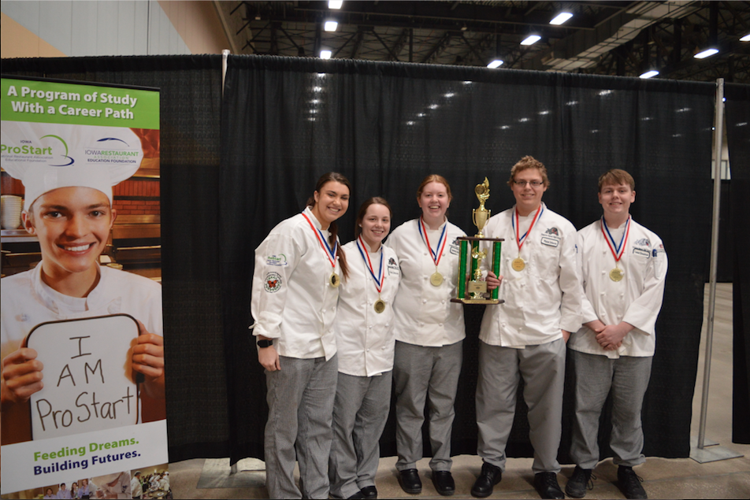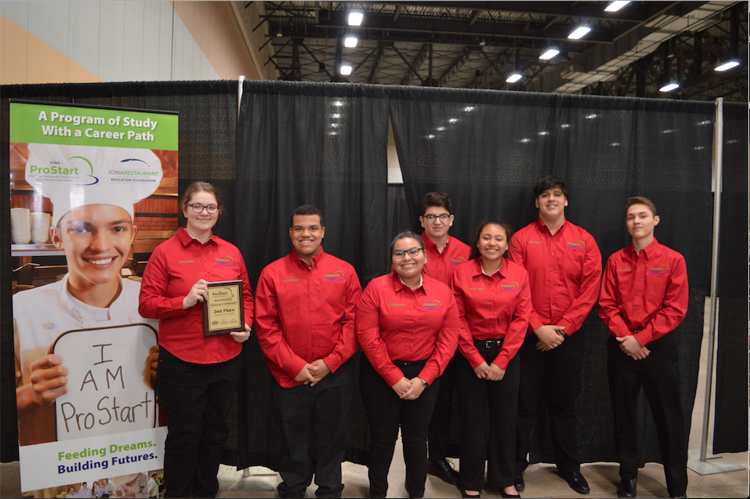 A five-student team from Hampton-Dumont High School was crowned the state champion in the culinary portion of the 2019 Iowa ProStart Invitational on Feb. 26 in Des Moines. The team advances to the national invitational and will represent Iowa in Washington D.C., on May 8-10. Hampton-Dumont also placed second in the management competition.
Clear Lake Classical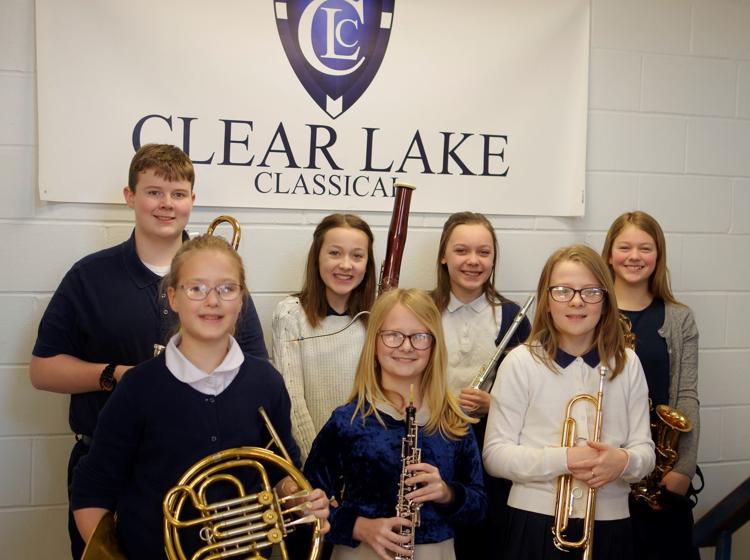 The River City Honor Band, for advanced first- and second-year students, will perform at 4 p.m. April 27 at the Lincoln Intermediate gym in Mason City.
Thank you
We wish to express our appreciation to everyone who helped us celebrate the life of our beloved Mom-those who sent cards, gave gifts in her memory, sent floral remembrances, or battled harsh winter weather to attend the visitation or funeral services. We also thank Pastors Julie Schubert and Gary Gilbert for conducting the service, Sam Crosser for sharing his musical talents, the ladies of the Osage United Methodist Church for providing food and serving the luncheon, and the Champion-Bucheit Funeral Home of Osage for their caring guidance in helping plan the celebration. Our deep appreciation goes to the staff of the Good Samaritan Society Home of Saint Ansgar for the loving care they provided to Mom for the past thirteen months. We are so very grateful that Mom's last earthly home was such a wonderful facility where she truly felt happy and at peace while awaiting her reunion with her husband and our dad in her heavenly home.
The Family of Kathryn Marie Hungerford
Happy 97th Birthday, Mom!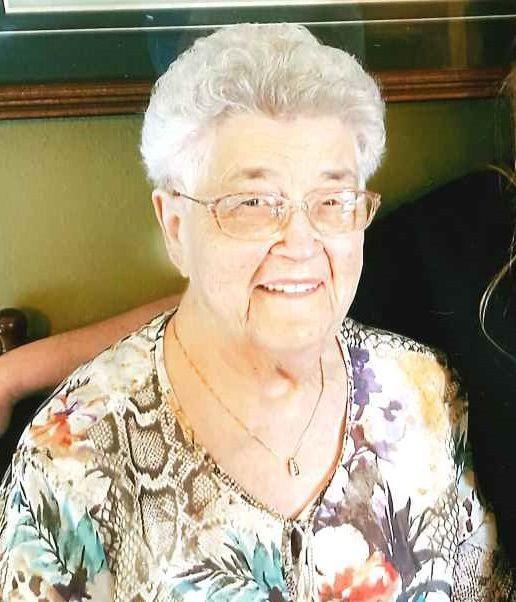 Helen Engels will turn 97 years old on March 18, 2019. She will be celebrating with her family at Mulligans on Sunday, March 17. Birthday greetings can be sent to 20 Ponderosa Court, Nora Springs, IA 50458.
Happy 80th Birthday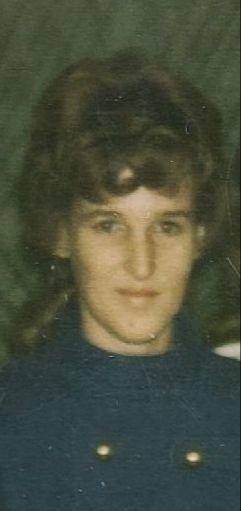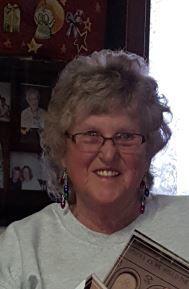 Shirley Arndt Ballhagen of Rockwell, IA, celebrated her 80th birthday with family. She was born March 9, 1939. Cards can be sent to 302 Monroe St. E, Rockwell, IA 50469.
Still beautiful as the day we met.
Fanchon Wilson, 90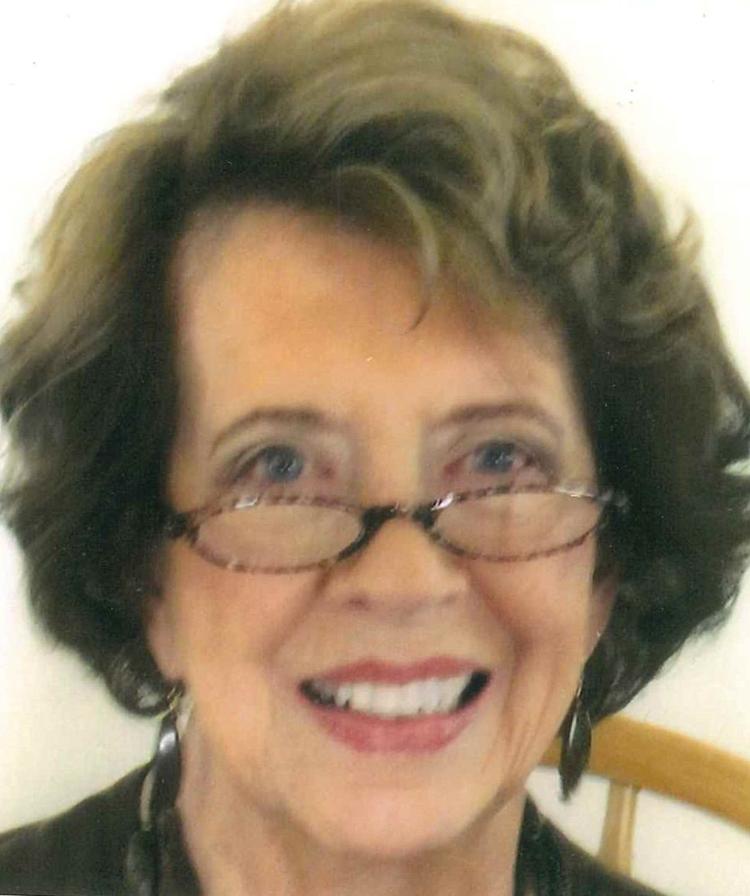 Fanchon Wilson of Mason City will be honored at a family dinner later this summer in Clear Lake to celebrate her 90th birthday. She was born March 13, 1929, in Mason City. Cards may be sent to 302 Second St. NE, Mason City, IA 50401.
Brookson Maverick Miller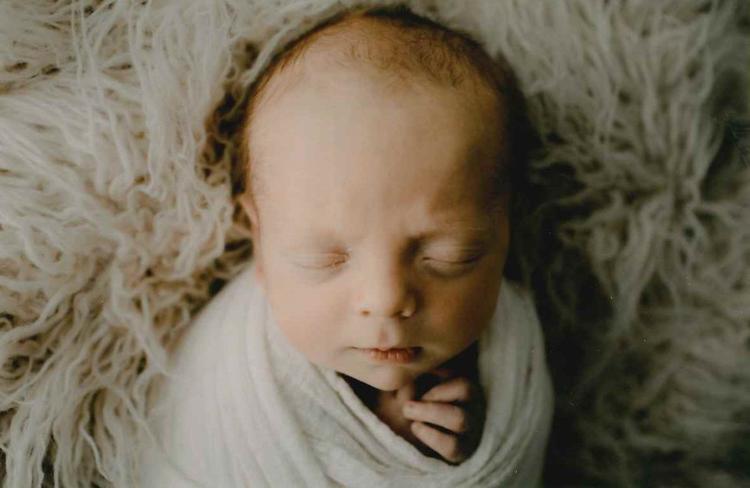 Nick and Alanna Miller of Dougherty, IA, are the parents of a son. Brookson Maverick Miller was born at 7:47 a.m. on Dec. 5, 2018, at Mercy Medical Center. He weighed 6 pounds 12 ounces and was 19.5 inches long. Brookson is welcomed by siblings Brantley and Braityn. Grandparents are Mark and Doreen Marzen, Waldi Miller, and Greg and Janet Miller.
Behr, Petersen Engaged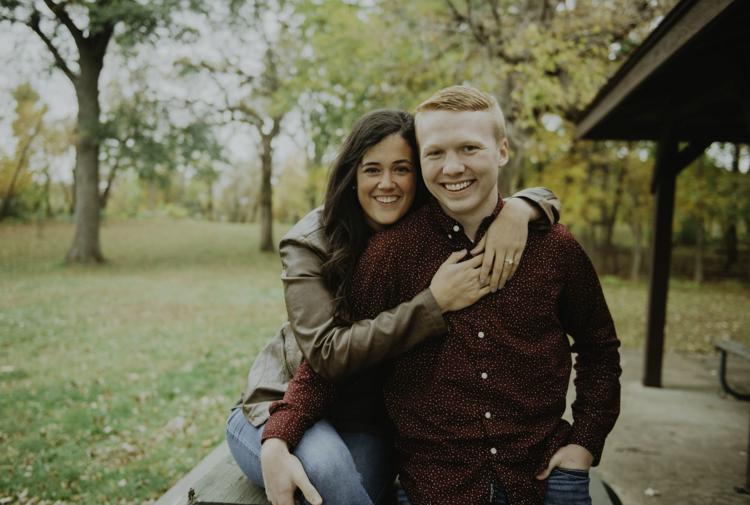 Meredith Behr of Ames, IA, is the daughter of Joe and Darlene Behr of Mason City, IA. She is a graduate of Iowa State University with a B.S. in Animal Science and is currently a student at Iowa State University College of Veterinary Medicine.
Jacob Petersen of Ames, IA, is the son of Joe and Sherry Petersen of Bristol, WI. He is a graduate of Iowa State University with a B.S. in Mechanical Engineering and is employed by John Deere in Ankeny, IA.
The couple will be married June 8, 2019, at Epiphany Parish.
Ballhagen, 63 Years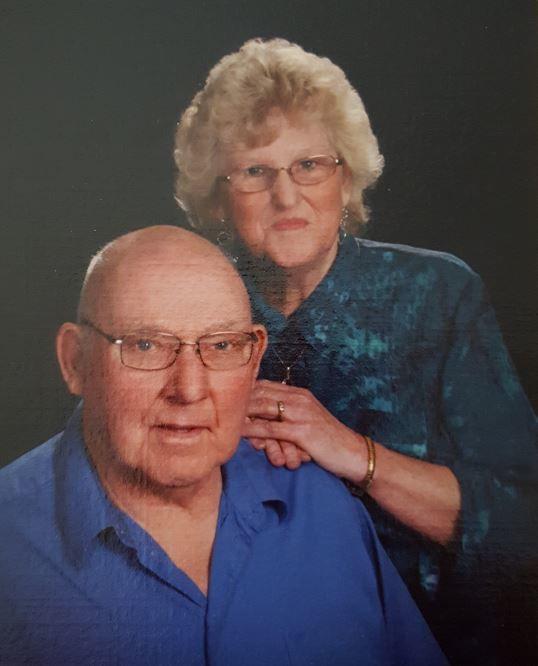 Duane Ballhagen and Shirley Arndt Ballhagen of Rockwell, IA, were married March 11, 1956. They will celebrate their 63rd anniversary with a family dinner. The couple's children and their spouses are Terri Ballhagen, Sheffield, IA; Connie Strong, Destin, FL; Will Ballhagen, deceased; and Peggi (Dave) Meyer, Latimer, IA. They have 7 grandchildren, 12 great-grandchildren and 2 great-great-grandchildren. Cards may be sent to 302 Monroe St East, Rockwell, IA 50469.
Arlis Higgins, 90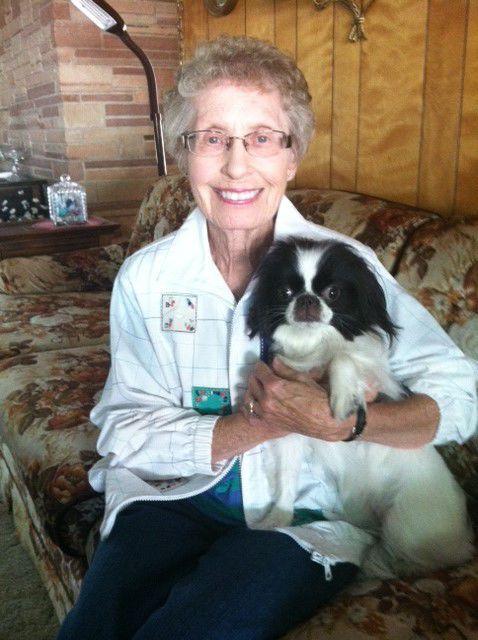 Arlis Higgins, of Titonka, IA, will celebrate her 90th birthday on March 19. Cards and wishes may be sent to her at PO Box 385, Titonka, IA 50480
Allison, Kober Married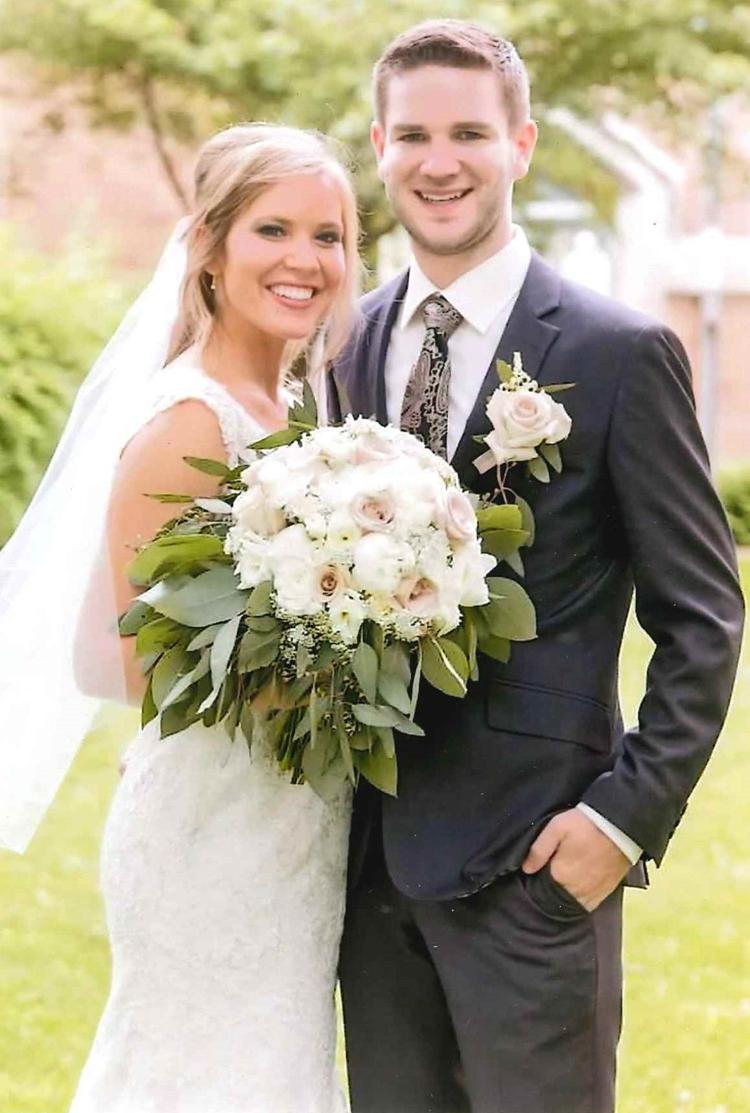 Whitney Allison and Parker Kober were united in marriage on June 16, 2018, at Holy Family Catholic Church in Mason City, IA with Fr. Neil Manternach officiating.
Whitney is the daughter of Tim and Gerri Allison of Mason City, IA. Parker's parents are Scott and Cher Anderson of Mason City, IA and Chad Kober of Charles City, IA.
Maid of Honor was Allie Beavers. The bride's other attendants were Grace Moore, Morgan Waldschmidt, Alexa Hotopp, Haley Messmore and Brooke Anderson. Best Man was Tyler Kober. The groom's other attendants were Jack Esser, Isaac Frenz, Connor DeRoy, Dylan Allison and Cole Anderson. Flower girls were Anna Allison, Aliyah Berger and Taylor Guth. Ring bearer was Renner Kober.
Whitney is employed by Sweet Tooth Dentistry in Andover, MN. Parker is currently a law student at St. Thomas in Minneapolis, MN. The couple will reside in St. Louis Park, MN.
Prayer to the Blessed Virgin
Oh, Most Beautiful Flower of Mt. Carmel, Fruitful Vine, Splendor of Heaven, Blessed Mother of the Son of God, Immaculate Virgin, assist me in my necessity.
Oh Star of the Son, help me and show me herein you are my Mother.
Oh, Holy Mary, Mother of God, Queen of Heaven and Earth, I humbly beseech you from the bottom of my heart to succor me in my necessity (make request).
There are none that can withstand your power.
Oh Mary, conceived without sin, pray for us who have recourse to thee (three times).
Holy Mary, I place this cause in your hands (three times).
Say this prayer for three consecutive days.
You must publish it and it will be granted to you.
Paul Strathman, 90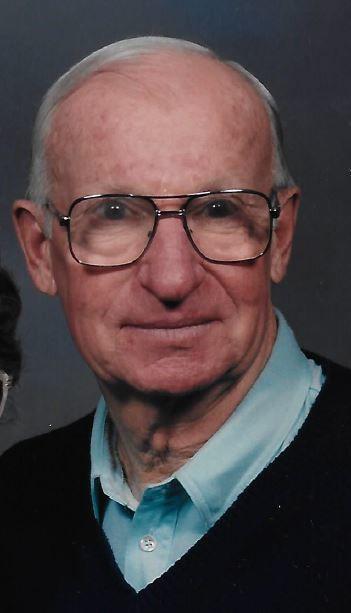 Paul Strathman of Mason City will celebrate his 90th birthday on Thursday, March 14.
Greetings may be sent to 704 S. Louisiana Ave., Mason City, Iowa 50401.
Turning 75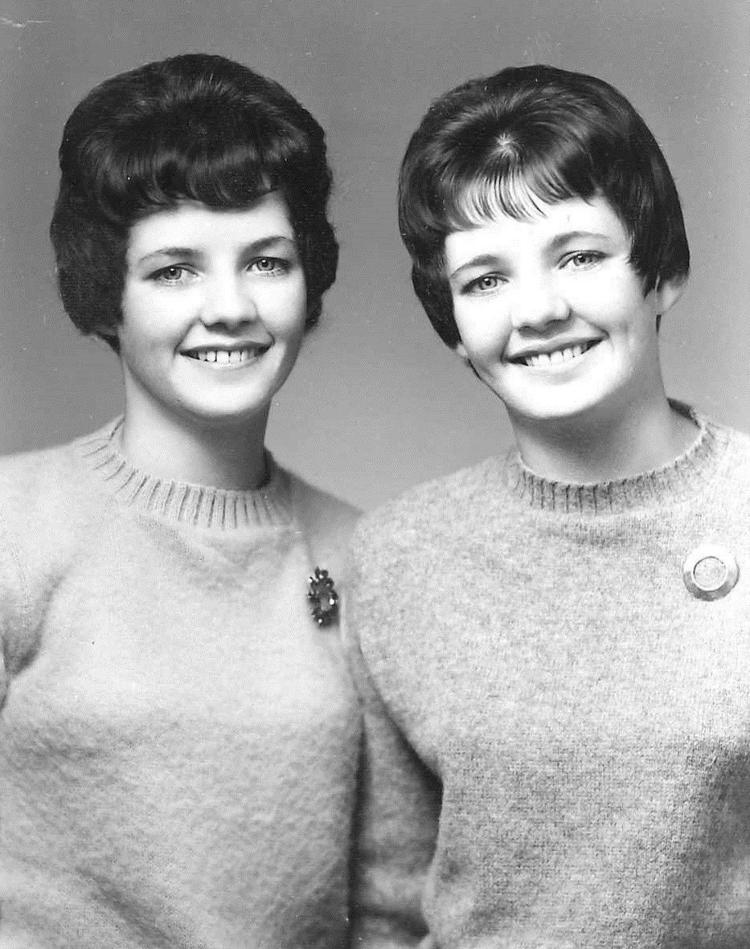 These twins are turning 75 on March 6. They are Marge Baack and Millie Godfrey from Mason City, IA.
Happy birthday from your families and friends.
Thank You
Jim Polsdofer would like to say, "thank you" to everyone that sent a card or stopped by to help celebrate his 103rd birthday. You made his day very special indeed!
Ardes (Ardie) Bier, 90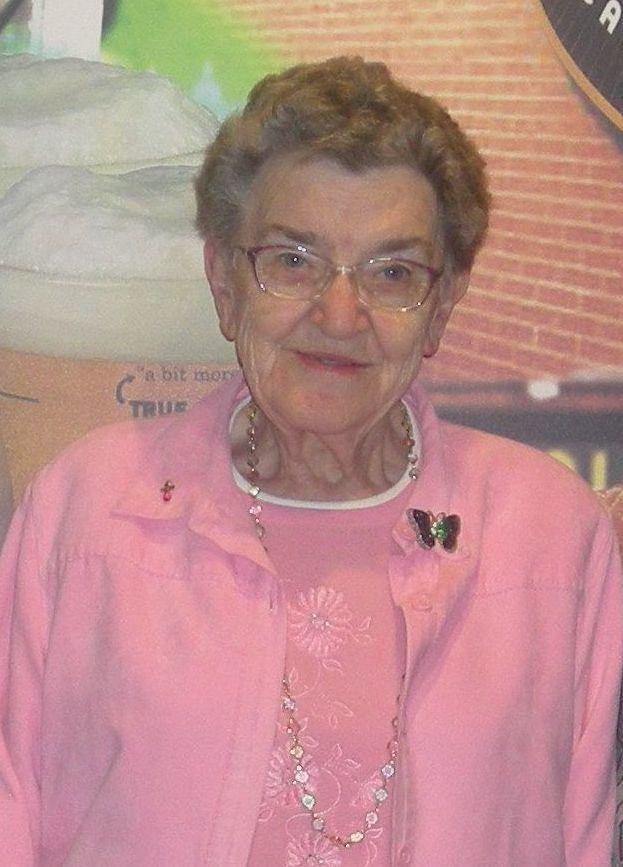 Ardes (Ardie) Bier turns 90 on March 11. Make her day by sending birthday greetings to: 1111 Ninth Ave. S, Clear Lake, IA 50428.
University of Minnesota Twin Cities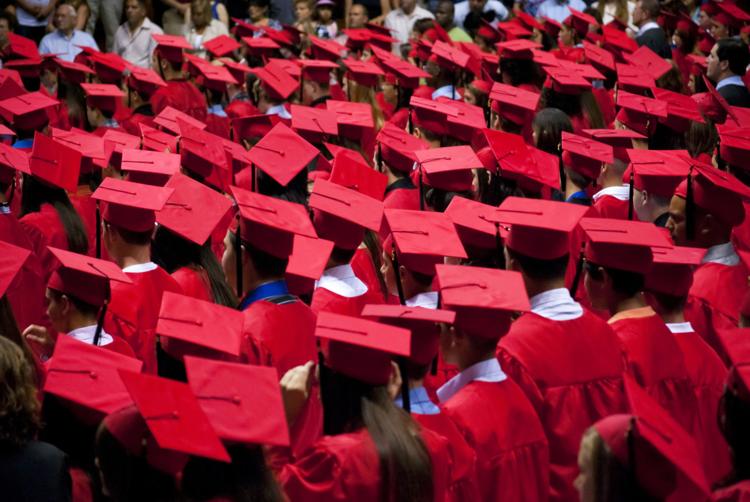 MINNEAPOLIS-ST. PAUL, Minn. | The following North Iowa students were named to the 2018 fall semester dean's list at the University of Minnesota Twin Cities: 
Clear Lake: Milo R Dugan.
University of Dubuque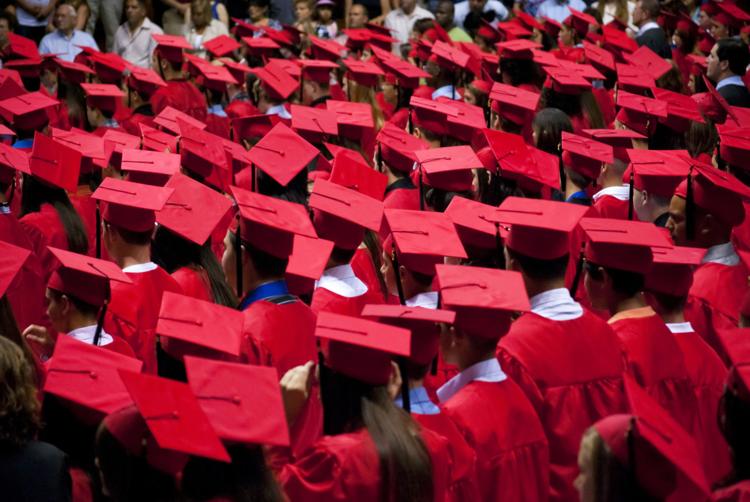 DUBUQUE | The University of Dubuque named the following North Iowa students to the Fall Semester 2018 academic dean's list (3.5 GPA or better):
Mason City: Madeline Peters. Osage: Carter Roggensack.
Mason City High School
Honor Roll for Semester 1
4.0 List
Seniors: Brosdahl, Abbigail Elaine; Broske, Kaitlyn Ashley; Buttweiler, Marcus James; Camper, Kendra Jaden; Cervantes, Marcos Miguel; Dalen, Derek Matthew; Elsbernd, Nathan Paul; Frieden, Jacob Charles; Ginapp, Camre Manning; Godfrey, Mia Angelina Meyer; Handke, Derek A.; Hill, Samuel Haston; Kaune, Jake Francis; Kim, Lucy Bit-Nada; Kramer, Miles Louis; Lensing, Anna Katherine; Lorence, Kathleen Claire; Lorence, Molly Marie; Lunning, Thea Gracie; McKelvey, Brandon Lee; Miller, Dylan Robert; Miner, Sierra Ray; Paulino, Czareena Chinky Am-is; Read, Timothy Harrison; Seeck, Carly Joanne; Smith, Matthew James; Walker, Adisyn Rae; Walswick, Kelsey Marie; Wedeking, Dawson Michael.
Juniors: Awe, Alea Brooklyn; Boehmer, Daisy May; Braun, Madison Lynn; Braun, Paige Elizabeth; Castelan, Gabriela Guadalupe; Deets, Anna Teresa; Gogerty, Neil Patrick; Gunderson, Bailey Marie; Johanns, McKinzie Lynn; Koopman, Tristan Robert; Larson, Keri Lee; Mathes, Gabriella Richelle; Mehmen, Jacob John; Miller, Samantha Faye; Mulholland, Luke Edwin; Rozen, Alexis Lynn; Schriever, Cullan Ryan; Sievers, Cassie Mae; Sloan, Erika Louise; Stephenson, Daniel John; Suarez, Nora Mercedes; Thomas, Hannah Jane; Wickman, Joseph Jon; Wilson, Allison Grace.
Sophomores: Alert, Alyssa Rose; Berding, Gabriella Ginny; Berg, Sawyer Michael; Bjugan, Grayce Amanda; Brosdahl, Annalise Emelie; Camper, Ashton Megan; Cao, Nguyen Hoai; Currier, Caleb James; Dalen, Connor James; Elsbernd, Britta Jo; Garrett, Emma Grace; Godfrey, Gabrielle Elizabeth; Haag, Brayden Earl; Hansen, Kylie Joy; Hollander, Emma Marie; Jaime, Izabele Rosita; Johnson, Gabrielle Elizabeth; Johnson, Megan Ryan; Justice, Owen Grant; Keeling, William H.; Leet, Raina Whitney; Meyer, Carter Tomas; Minert, Rainna M.; Osegera, Madison Michelle; Read, Emily Kathryn; Rodriguez, Christian Lee; Ryal, Tabitha; Shaffer, Meredith Hope; Sheimo, Jadyn Kay; Shipman, Natalie Sue; Stroup, Aden Joseph; Swegle, Samuel John; Theobald, Shaye Lillian; Torkelson, Trevor Jacob; Van Syoc, Makenna Marie; Wedeking, Austin Ryan; Wright, Hunter James; Yacoub, Sana Ziad; Yarahmadi, Emma Soraya; Zehr, Sarah Elizabeth.
Freshmen: Alarcon-Newman, Antonio Ramon; Angel, Nathalie Joyce; Barragan, Marisa Julia; Berkley, Ryan Michael; Blunt, Kailee Lynn; Bohls, Grant Nicholas; Christensen, Breyden Andrew; Clutter, Maris Lynn; Colby, Keaton Andrew; Crotty, Caleb George; Diekema, Allison Kay; Duncan, Lainna Lea; Eldridge, Allison Anne; Everist, Jennaya Elizabeth; Hagenow, Katelyn Rose; Hansen, Aubree Jo; Heinzerling, Avery Kaylea; Kilby, Angelina Jade Balolot; Knutson, Jaycee Denise; Kruger, Lane Patrick; Malek, Kellar Benjamin; Meyer, Dominic Daniel Giovanni; Mulholland, Zack Roderick; Norcross, Samantha Kay; Reich, Brooklyn Kathleen; Reidel, Claire Eve; Rhodes, Jace Thomas; Rickers, Emma Louise; Sanchez-Gannett, Isabel Elena; Sievers, Kennedy Ann; Smith, Luke Andrew; Thomas, Carter Michael; Wendel, Hailee R; Wickman, Jackson Chad; Wiemann, Cooper Michael.
Principal's list
Seniors: Berding, Luke Herman; Bonzer, Emily Sue; Brown, Hannah Kay; Budzinski, Michael Brian; Carpenter, Peyton Avery; Cooling, Katie Elizabeth; Daoud, Joseph Georges; Dettman, Katelyn Grace; Diaz, Damien Reece; Drumheller, Seth Riley; Dyer, Aidan Michael; Fancher, Haileigh A.; Ferch, Mikayla Marie; Follmuth, Cody James; Green, Zoe M.; Hansen, Joseph Andrew; Heller, Katelyn Marie; Hill, Hannah Elizabeth; Hollander, Megan Dawn; Johnson, Carsen Pals; Johnson, Skyler S.; Justice, Maya Carol Ann; Keeling, Adam J.; Kloster-Hodak, Kade Peter; LaCombe, Dalton Wayne; Lewerke, Eden N.; Mariner, Erika Lynne; McGee, Meredith Lyn; Meyer, Megan Elizabeth; Murray, Noah Alan; Nobis, Keegan Allen-Grant; Nobis, Keira Ryanna-Marie; Parker, Sophie J.; Paulsen, Carly Kay; Paulson, Peyton Katherine; Philpott, Brianna Heaven; Plunkett, Marcus Aurelius; Pruisman, Taylor Marie; Rader, Katelynn Rose; Redeker, Alexis Lynn; Rodriguez, Gabriel James; Rosenberger, Nadya Marie; Rowe, Justin Charles; Rowe, Michael Jeffrey; Sanchez, Kruz William; Santos, Stephanie Paula Al; Schwickerath, Marissa Renee; Swegle, Benjamin Robert; Teeter, Madison Bailey; Tilkes, Bobbi Jean; Velazquez-Hernandez, Joanelisse; Watermiller, Tyler Jeffery.
Juniors: Anderson, Brooke Nichole; Bantz, Shaylyn Rae; Benson, Grace Kathryn; Cadena, Antonio Xavier; Chen, Cai Xiang; DeGraw, Beth Christine; Despenas, Camille Marie; Dettmer, Adam Matthew; Erickson, Bailey Jean; Espinosa, Halle Renae; Hoffrogge, Kylie Alexis; Ihlenfeldt, Chloe Jonell; Johnson, David Steven; Katz, Kaylin Grace; Keller, Christopher Jeferson; Kruse, Margaret Suzanne; Lamers, Brogan Elise; Lang, Hanna Rose; Lee, Matilda Jo; Lester, Kaitlyn Ray; Lewerke, Myah Joe; Lunning, Emily Ann; Malek, Ethan Gregory; Miller, Kaylee Ann; Notermann, Brianna Elizabeth; Richardson, Austin Thomas; Rood, Alison Sue; Servidio, Thomas John; Thomas, Gabrielle M.; Thornblade, Zoe Jane; Vaith, Bradley James Robert; VanDusseldorp, Bailey Ann; Walthall, Kaitlyn Elizabeth; Ward, John Douglas; Weber, Makayla Ann; Whitner, Jaeda LaChe; Wiemann, Connor Evan; Wittnebel, Emily Ann.
Sophomores: Arndt-Sublett, Christopher Dante; Bailey, Kloe Rae; Benitez, Lucas Cory; Bull, Olivia Sophia; Campbell, Lexis Lynn; Christensen, Briana Eve; Cooling, Joshua George; Diaz, Aubri Elexus; ElSayed, Zaynah Salah Mohamed Abdelm; Etten, Jennica Lynn; Farland, Nathan David; Goll, Katelyn Kay; Hanson, Brycelyn Rae; Harty, Jack Thomas; Hermanson, Christina Marie; Jacobsen, Katie Joy; Jones, Nikko George; Lehmann, Anna Rae; Moore, Carter Andrew; Ogbourne, Drew William; Peiffer, Stephen William Francis; Penn, Madyson Vegas Lynne; Perry, Calvin Leigh; Reyes, Raquel Marie; Roberts, Lucy Melissa; Schmidtke, Makenzie Diane; Sewell, Gwendolyn Kate; Simmer, Larry J.; Sutcliffe, Blair Ryan; Terhark, Ethan Dennis; Trustin, Rylee Nikole; Woodbury, Ryan Matthew; Young, Logan Andrew; Zimmerman, Jahmen Luther.
Freshmen: Arndt, Isabelle Gracie; Awe, Miracle Jean; Backhaus, Tara Marlene; Beasley, Tyler William; Brandt, John Joe; Cohrs, Allyssa Nicole; Despenas, Olivia Riley; Donisi, Lucas A.; Garrett, Gretchen Elizabeth; Griffin, Natalya Amaya; Hansen, Makenna M; Hermanson, Gavin William; Hill, Spencer Charles; Hillhouse, Taia Jasmine; Johnson, Reid Eugene; Judkins, Cassandra Jordan; Kearns, Natalee Sue; King, Jayden Allen; Kingston, Sabrina Kaylynne; Kinney, Brooklyn Gabriella; Love, Madelyn Kay; Lowe, Breanna Marie; Maben-Beier, Riley Ann; McMinn, Savana Michele; Miller, Joselyn Jason; Monarch, Isabella Kathleen; Niver, Alec Daniel; Pham, Vivian Rose Anna; Portis, Josephine; Ross, Liberty Amanda Hope; Seaton, Ava Katherine; Siemons, Carson Anthony; Siglin, Jack Carl; Solberg, Branden Cole; Thompson, Avery Elizabeth; Weber, Hannah Lea; Wendorf, Alexander R.; Williams, Jada Renee.
Honor Roll
Seniors: Allen, Kamryn Rose; Banes, Banjo Concepcion; Barragy, Krystl Amber; Beaver, Carter Allen Lloyd; Benitez, Alexis L.; Bodtke, Lauren LaRae; Carter, Danessa Elisabeth; Crowley, Kennedy K.; Dickinson, Lillian Rose; Dvorak, Brock Darren; Eldridge, Austin Todd; Harris, Lane Brian; Hernandez, Mark Luis Lim; Hoeft, Alicia Grace; Houang, Logan; Hoy, LaMont Allan; Keys, Jashawn Shi'mar; Kleven, Bryce Allyn; Krein, MaKayla Mae; Lapointe, Beau James; Lillquist, Caleb Paul; Lupkes, Morgan Mae; Martin, Taylor Rae; Mentink, McKenna Correin; Miller, Justice L.; Nichols, Parker J.; Nitcher, Thomas Joseph; Pope, Marissa Kay; Reynolds, Anastasia Jayde; Roller, TraVontae Eugene; Rolon, Victoria Marie; Sandoval, Alissa Mae; Sheahan, Gunnar John; Skarpness, Alexis Renee; Smith, Jayden Clark; Snook, Sara Ann; Sullivan, Sydney Faith; Teeter, Cassidy Barbara; Valles, Desede Cecilia; Willis, Sophia Westcott.
Juniors: Alshara, Layla Madadis-Francis; Arndt, Tyler John; Beyer-Whaley, Sirenity Kanani; Bonjour, Jayden Lucas; Brooks, Danika LeAnn; Buffington, Elle Nicole; Bunn, Alex Michael; Campbell, Logan James; Christensen, Sheyanne Jaylee; Connelly, Natalie June; Cronk, Janaeyia Yvette; Dall-Winther, Kacie Anne; DeRoos, Katelyn Kuniko; Eliason, Candie Olive; Fabian, Lily Ann; Gorder, Dalton Jeffrey; Graff, Brooklynne Jennifer; Griffin, Denon Prentice; Hull, Jaidyn Kathryn; Jimenez, Gabrielle Elizabeth; Kinseth, Colton John; Kraus, Brayden Kevin Michael; Lemke, Abraham Steven; Lenning, Bailee Ann; Lien, Parker Reed; McLaughlin, Katelyn Michelle; Mellman, Avery Marcus; Nehman, Evelyn Catherine; O'Neill, Ross Jerome; Palmer, Kathryn Carly; Peck, Tabitha Nicole; Reibsamen, Emmanuel Rye; Reindl, Megyn Leigh; Servantez, Emma Jade; Seward, Kaitlyn Victoria; Shafer, Allan James; Skogen Jr., Jeffrey Charles; Starkey, Baylea Rae-Lynn; Swanson, Thomas Zachary; Tobin, Grace Moriah; Treslan, Noah Allen Richard; West, Lucas Allan.
Sophomores: Bahls, Isaiah William; Boyd, Brode Stanton; Brager, Cayden Lucas; Brock, Sebastian Tyler; Ciavarelli, Ava Juliette; Duncan, Joey Marie; Duren, Caitlyn Elizabeth; Fingalsen, Destiny Patricia; Garcia, Dallas Santana; Gerhard, Cole Jared; Gold, Alexander Elias; Hardy, Jarin Ryan; Hayes, Haileigh Rose; Hefti, Timothy Shane; Heilskov, Brooklynn Rayne; Holland, Alexzander Lee; Howell, Niklas Paul; Hutchison, Tobias Robert; Joyner, Brandilee Rose; King, Romeo M.R.; Kinney, Alexander Lee; Kuchel Jr., Kory Allen; Lacy, Erin Lynn; Latham, Ashley Kay; Lawrence, Shellene Marie; Lensing, Eric Daniel; Lunning, Sophie Jo; Martin, Abigail Mae; Meyer, Brynn Elizabeth; Meyer, Lilly Marie; Meyers, Dayne Margaret; Ott, Adriane Kristine; Pederson, Benjamin Michael; Quintero, Elizabeth Rene; Ramirez, Emilio Dennis; Rumeliote, Madison Ilene; Schinagel, Caden Dwain; Scott, Leena Detelina; Sierra, Marcella Clara; Stiles, Emma Lavon; Sullivan, Tyler John; Thorson, Kennedy Marie; Vessell, Joshua Neil; Walthall, Ethan Conner.
Freshmen: Alitz, Dylan Tyler; Alshara, Hanaha Hollynne; Amundson, Ella Avery; Anderson, Cole William; Bocanegra, Brian Thomas; Braun, Emma Ann; Butler, Samuel Lee; Crom, Olivia Marie; Despenas, Hayden Leo; Dorenkamp, Zoee Lillian; Eilers, Abigail Marie; Fabian, Samuel Albert; Field, Dawson Michael; Fingalsen, Will Halsor; Gaines, Annastashia Gabrail; George, Jarred Lee; Germundson, Gabriel David; Gorder, Carter Thomas; Harriman, Jillian Chrisanne; Ihlenfeldt, Seth Benjamin; James, Andrew Carter; Jennings, James Kwende; Jensen, Trenton Douglas; Johanns, Emelia Anne; Jones, Briel Dasianna; Kline, Leah Nicole; Lee, Grant Nathaniel; Leer, Deejay Michael; Leonard-Reeves, Koi AJanni; Losen, Jon Everitt; McDonough, Logan Daniel; Medlin, Amber Jean; Miller, Jacob Michael William; Minde, Izabella Lyn; Miner, Corey David; Nelson, Joshua Chase; Nguyen, Jenny; Ott, Paige Eileen; Parent, Anton Dimitri; Paske, Kaidyn Jordan; Paulson, Avery Ryan; Pope, Tricia Jane; Porter, Danielle Marie; Quade, Emily Rose; Reich, Brianna Marie; Rinnels, Jordyn LeAnn; Sanchez, Kennedi Jean; Schade, Shelbey Leigh; Servidio, Chelsey Rene; Steiner, Dawna Jade; Thompson, Aidan James; Tickal, Bailey Marie; Varner, Jayla Rae; Wasicek, Van Anthony; Wendel, Tyler Steven; Witte, Jenna Grace; Wittman, Prestyn Jayde; Wyman, Trevor C.; Young, Kolton James; Zimmerle, Addilyn Marie; Zirbel, Nazareth Renee.
Creighton University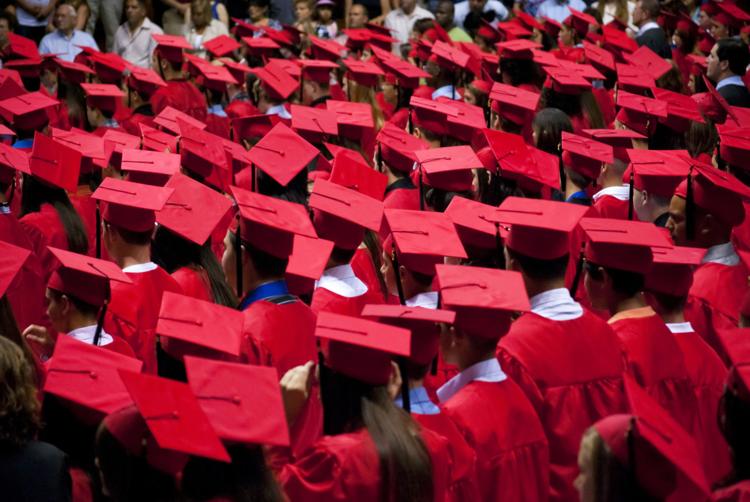 OMAHA, Neb. | The following North Iowa students were named to the Fall 2018 dean's list (3.5 GPA or better) at Creighton University.
Mason City: Daniel Snyder. Clear Lake: Gretchen Jones. Hampton: Ally Hanson.