The third quarter honor rolls for Newman Catholic High School were announced recently.
The following students earned a 4.0 grade point average:
SENIORS: Emma Anderegg, Isaac Fettkether, Cade Hansen, Grace Henrich, Rebekah Mason and Gracie Smith.
JUNIORS: Braden Petree, Emily Shatek and Gabrielle Snyder.
SOPHOMORES: Ricardo Colon-Galvez, Ellie Determan, Josie Fritz, Caden Rodning, Maree Scholl and Angela Schutt
FRESHMEN: Elijah Brinkley, Hui Mei Chen, Natasha Cornell and Anna Floden.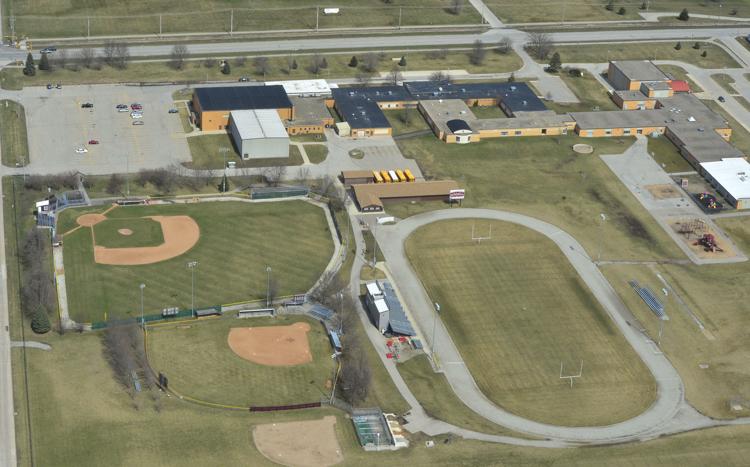 Students earning a 3.5-3.9 grade point average are:
SENIORS: Macy Alexander, Kyle Armour, Grayson Gaubatz, Benjamin Hehr, Jacilyn Kehm, Michael Manternach, Zoe Marquis, Jacob McBride, Merritt McCardle, Mya O'Connell, Jacob Schutt, Sydney Shatek, Erin Smith, McKenzie Sullivan, Alexander Theilen and Lucas Udelhofen.
JUNIORS: Lauren Andrews, Lillian Castle, Riley Drewelow, Alec Frey, Katherine Jacobs, Jack Lander, Paige Leininger, Lucero Martinez, Lucas Pistek, Jenna Retterath, Kailah Thompson, Cael Wollner and Hailey Worman.
SOPHOMORES: Johnathan Barrett, Owen Casey, Hannah Koenigs, Thomas Manternach , James Matthews, Claire McCardle, Heather Mennen, Valerie Nelson, Sierra Roach, Andee Scholl, Lilly Stockberger, Emily Udelhofen, Faith Wadle and Jacob Wolf.
FRESHMAN: Sarah Anderegg, Jonathan Andersen, Emmett Casey, Madelyn Elwood, Matthew Henrich, Peter Knipper, Erik Manness, Leah Martinez, Avery Steenblock, Kylee Sullivan, Bennett Suntken and Molly Theilen. 
Students who earned 3.0-3.49 are:
SENIORS: Kameron Black, Rylan Curley, Joshua Fitzgerald, Jack McGuire, Evan Paulus, Stephen Ringo, George Schmit, Josh Thompson and Emma Verstegen.
JUNIORS: John Fitzsimmons, Collin Kollasch, Madilynn Loats, Blake Nelson, Chloe Nelson, Jacob Nelson, Blake Pang, Delanie Prestholt and Grant Smith.
SOPHOMORES: Ryan Andersen, Fabian Brandenburg, Bailey Martin, Molly McGuire, Lexi Rowe, Megan Scholl and Zoey Thompson.
FRESHMEN: Baileigh Berding, Timothy Castle, Henry Determan, Jesstina Hamilton, Holden Hensley, Nash Holmgaard, Anna Jacobs, Maggie McBride, Seth Pistek and Emma Weiner.