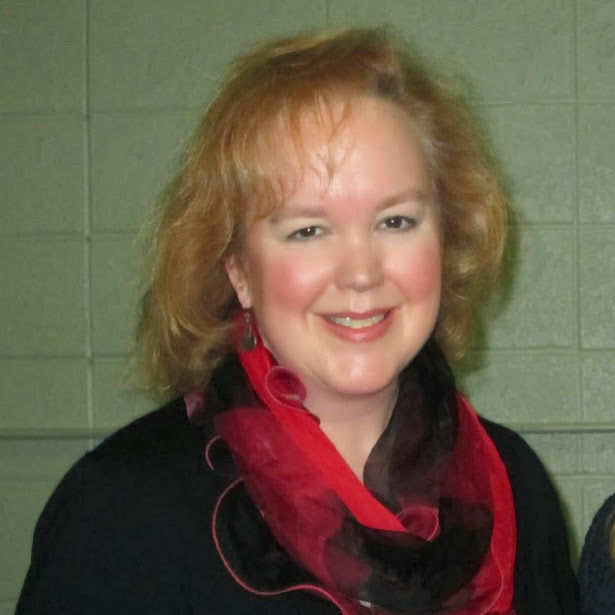 When I'm closer to membership in AARP than other more fun milestone ages, it hits me that I must not really be as young as I think I am.
For a large majority of my life, I've felt like I was about 22. This always seemed like the perfect age in which to "freeze" myself. I was done with college (before I went into graduate school), gainfully employed and felt like I could conquer the world. I was single but knew my soulmate was out there waiting for me at just the right time.
That mindset has served me well. Never mind that I'm not exactly physically the same as I was WAY back then. Who doesn't have a few wrinkles from decades of laughter? Who doesn't have a couple extra pounds they hang onto "for good measure?" Who doesn't have a little gray in their hair in their 50s? Things happen. People age.
My mom has always told me that she feels about the same as she did when she was young. Maybe that's why I've chosen to feel 22. It's all in our perspective, isn't it?
It's just hitting me that my oldest son, Nic, is going to be 20 in a few days. How can a person who feels 22 possibly have a child who is 20? Boom. Mind blown. Perception is shattered. I must be old.
I look at this kid of mine and still hear his voice when he first started talking. I think of this sweet little boy who picked dandelions for me and checked to see if I liked butter by holding them under my chin. I remember how his eyes would light up when he saw me and how he would talk to me for hours on end about what he wanted to be when he grew up. I told him he didn't need to have it all figured out by fourth grade.
I see the boy who would shine onstage with his singing/dancing/acting ability … and that face … people are drawn to watching him as it looks like he is having the time of his life! I see the boy who would try anything and persevere no matter what. I see the boy who is more like me than either one of us would ever admit, and secretly, I'm well aware both of us are fine with that.
I blinked and this little boy grew up. He is one of my favorite people in the universe and I am so proud of him that it's all I can do not to hug him tightly every time I see him and never let him go.
Wow … I have a son who is 20 years old. He has his life much more together than I did at his age. He has advice for me now instead of me speaking my golden nuggets of mother wisdom. He is ready to hit the world and make his mark on it. I am excited for him. He isn't even to the perfect age of 22 yet!
Maybe this is why some people choose to have lots of children. When the oldest "flies the coop," they still have several more who need them.
This is where my "baby" falls in. Noah, my youngest son, is turning the magical age of 16. No longer will he need to have a parent in the car with him when he drives. His school driver's license permit has given me a picture of how life will be without me always dropping him off or picking him up, and I will admit, it has been pretty nice. He is an excellent driver and I have felt comfortable letting him drive out of my sight every morning for school.
Now that I am legally unnecessary in his car, I am a little sad. I loved our conversations and our drives around town "just because." I've even loved our late night trips to Taco Bell's drive-through, even though he now has me hooked on those little Cinnabon things that could really become an addiction. How will I still be "necessary" when even my "baby" is growing up at warp speed before my very eyes?
Noah used to know me better than I knew myself. He was quick to give me a hug when he knew I was sad. He watched TV shows with me…in the same room…and even seemed to enjoy it. He made "Thunder Cake" based on one of our favorite children's books and liked to remind me of "that one time we were all alone in the storm" and "Thunder Cake" made it better.
Again … what am I doing with my blinking, anyway? One minute, my boy is tiny … the next minute, he is driving himself across town.
I wonder what age will be "the perfect age" for both of my boys. IS there really "a perfect age" after all? Just as I've relished my sons at every age of their lives, I have really enjoyed the journey of getting to be where I am. If I had indeed "frozen" myself at 22, I would have never met my sweet husband or had my two amazing kids.
Our "perfect age" isn't about what happens in that particular year, but instead, it's the age when we know we have what it takes to face the world everyday and come out on the other side feeling good about it. Who knows? Maybe someday, I'll look back and realize that THIS year was my "perfect age." Now that my sons are growing older, my "perfect age" may have to age accordingly. Nah … give me dandelions, Thunder Cake and long talks with my sons and ANY age will be perfect!
Michelle Sprout Murray is a freelance writer who lives in Mason City with her husband and two sons. She may be reached at queenmom@mchsi.com.
Be the first to know
Get local news delivered to your inbox!