One of my favorite songs has the line, "So you wanna change the world, what are you waiting for?" Every time I hear it I pause and think about the lyrics. Sometimes I change the lyrics to "So you wanna make a change, what are you waiting for?"
What am I waiting for? So much of my life is lived on Tomorrow Island. I will definitely start exercising tomorrow. I will absolutely work on my novel tomorrow. I will seriously get my house organized tomorrow.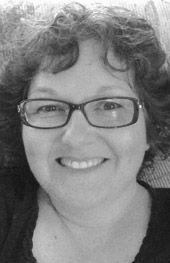 Part of my problem -- and I bet I'm not the only one -- is that I think there is never enough time to get the whole project done so why start? Psychologists call this "all or nothing" thinking and it can lead you into big trouble if you combine it with a stretch on Tomorrow Island.
Then Tomorrow Island becomes a sister island called "Maybe This Weekend." Maybe this weekend I will clean out the storeroom. Maybe this weekend I will start an exercise program. Maybe this weekend I will get so much done.
The next thing I know, I have lost the weekend to watching Netflix and I have to move to "Sometime This Month" peninsula. You get the idea.
Lately, I have been experiencing a lot of change. I got the flu, I lost my dad to cancer, we…
So much comes down to my perfectionistic tendencies. If I can't do it perfectly then I don't want to do it at all. Seriously, how many times in your life have you done something perfectly? Exactly, which is why I don't start very many projects or I start them and stall.
So what do I need to do if I really want to make a change? I think the key for me is to use small chunks of available time to make progress, not perfection.
Step One – Start with the right mindset. Give up on perfectionism and focus on improvement. Here are some ways to do that.
1) Remember that good enough is better than doing nothing.
2) Acknowledge that doing nothing is hurting myself and expecting perfection hurts myself and my loved ones when they catch the perfection bug too.
3) Realize that I am human and flawed.
4) Stop comparing myself to anyone but myself.
5) Do what I think is the right thing.
It's starting to get nice out, the temperatures are warming, grass is green, and birds are c…
Step Two – Use small snippets of time to make progress on the things I want to get done.
1) Exercising for only 10 minutes per day can turn into a habit.
2) Writing or journaling for only a few minutes can calm a person down and help alleviate stress.
3) Focusing on eating more vegetables is a great way to start a healthy eating plan.
4) Organizing one drawer or cabinet is a great start and very manageable.
5) Doing something for 15 minutes per day consistently can make a large impact in only a few weeks.
6) Pick only one area whether eating healthy, exercising, writing or organizing. Don't try to do them all at once.
7) Celebrate progress with gold stars on a chart or a high five in the mirror.
So starting today, I will work on my writing for 15 minutes per day. Then after a month I may try to add another thing to do for 15 minutes per day. My goal is to make the stays on Tomorrow Island shorter and shorter while I focus on progress, not perfection.