In this fast-paced world it seems something getting left behind is manners. Now, I am no Emily Post and some of my meals are eaten with plastic cutlery. I would never know which utensil to use if I was invited to a State dinner. Sometimes, I talk with food in my mouth even though I try to avoid it and horrifyingly enough I have even smacked my food while chewing. But one thing I do like to pride myself on is saying, "Thank you."
I don't always remember please but I am working on it. What has been reminding me lately is my two and a half year old granddaughter and how her mommy and daddy work with her to say those words.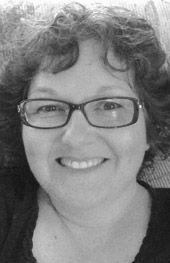 It seems to me that we really push the little kids to use good manners when asking for something but how often do we?
• Do we think we don't have to thank the clerk at the store because it's their job to wait on us? That goes for restaurant wait staff as well. Just because it is their job doesn't mean we shouldn't be courteous and appreciative of what they do for us.
• Do we take for granted our spouse or children when they get something for us or perform a task? Of course, families should take care of each other and serve each other but hey, that doesn't mean you get away without saying "Please" and "Thank you."
• Do we take for granted the things we have that people in other countries don't? Let's say "Thanks" to God or the Universe or the founding fathers for things like freedom, clean drinking water, and more than enough food.
You have free articles remaining.
• Should we be showing our appreciation to those people that are our first responders in emergencies? Thank you firefighters, EMS personnel, police officers, and nurses. BTW – I have known a lot of nurses and have had excellent ones in my family and I have never seen them playing cards on the job. Just sayin'.
• Should we be thanking farmers for food and truckers for delivering food? Let's thank them for working long hours and tough days.
• How about the mail carrier who makes sure you get your Amazon packages? Yes, we don't take you for granted and we appreciate you making sure we get our two day Prime shipping.
• I mentioned freedom earlier – how about a big thank you to the veterans that have given up their home lives and some of them their actual lives to allow us to stay safe and sound?
I'm sure I could go on and on but you get the idea. Let's focus on giving a little more admiration and appreciation every day.
Research shows that people who are more focused on gratitude are happier and healthier individuals. So from now on try saying, "Thank you" whenever you can. It will not only help you it just might make someone else's day. And remember that it only takes a few seconds to say, "Thank you!"
What a Globe Gazette News+ membership can do for you:
A deeper examination of local issues than you'll find anywhere else.
Two products in one – not everything that's in the print edition of the Globe Gazette is on our website, and not everything on our website is in the print edition.
Access to newspapers.com archives dating back two years.
The ability to carry your local news with you and receive alerts instantly as news unfolds.
Advertising that frequently gets you deals you won't find anywhere else.