CHICAGO — The latest U.S. research on eggs won't go over easy for those who can't eat breakfast without them.
Adults who ate about 1½ eggs daily had a slightly higher risk of heart disease than those who ate no eggs. The study showed the more eggs, the greater the risk. The chances of dying early were also elevated.
The researchers say the culprit is cholesterol, found in egg yolks and other foods, including shellfish, dairy products and red meat. The study focused on eggs because they're among the most commonly eaten cholesterol-rich foods. They can still be part of a healthy diet, but in smaller quantities than many Americans have gotten used to, the researchers say.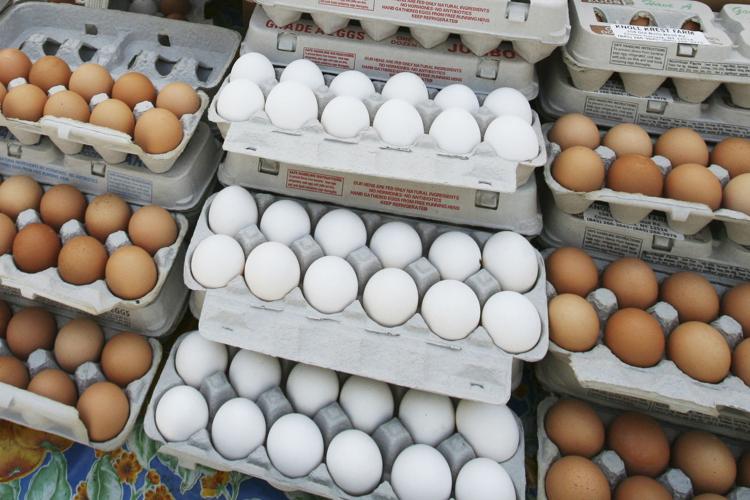 U.S. dietary guidelines that eased limits on cholesterol have helped eggs make a comeback.
The study has limitations and contradicts recent research, but is likely to rekindle the long-standing debate about eggs.
The new results were published online Friday in the Journal of the American Medical Association.
The study
Researchers at Northwestern University's Feinberg School of Medicine and elsewhere pooled results from six previous studies, analyzing data on almost 30,000 U.S. adults who self-reported daily food intake. Participants were followed for roughly 17 years, on average.
The researchers calculated that those who ate 300 milligrams of cholesterol daily — about 1½ eggs — were 17 percent more likely to develop heart disease than whose who didn't eat eggs.
The researchers based their conclusions on what participants said they ate at the start of each study. They took into account high blood pressure, smoking, obesity and other traits that could contribute to heart problems. Risks were found with eggs and cholesterol in general; a separate analysis was not done for every cholesterol-rich food.
Dr. Bruce Lee of Johns Hopkins University, said nutrition studies are often weak because they rely on people remembering what they ate.
"We know that dietary recall can be terrible," said Lee. The new study offers only observational data but doesn't show that eggs and cholesterol caused heart disease and deaths, said Lee, who wasn't involved in the research.
Senior author Norrina Allen, a preventive medicine specialist, noted that the study lacks information on whether participants ate eggs hard-boiled, poached, fried, or scrambled in butter, which she said could affect health risks.
Some people think '"I can eat as many eggs as I want'" but the results suggest moderation is a better approach, she said.
The debate
Eggs are a leading source of dietary cholesterol, which once was thought to be strongly related to blood cholesterol levels and heart disease. Older studies suggesting that link led to nutrition guidelines almost a decade ago that recommended consuming no more than 300 milligrams of cholesterol daily; one egg contains about 186 milligrams.
Newer research questioned that relationship, finding that saturated fats contribute more to unhealthy levels of blood cholesterol that can lead to heart problems.
The latest U.S. government nutrition guidelines, from 2015, removed the strict daily cholesterol limit. While eating as little cholesterol as possible is still advised, the recommendations say eggs can still be part of a healthy diet, as a good source of protein, along with lean meat, poultry, beans and nuts. Nutrition experts say the new study is unlikely to change that advice.
Bottom line
Dr. Frank Hu of Harvard University noted that most previous studies have shown that eating a few eggs weekly is not linked with risks for heart disease in generally healthy people.
"I don't think that this study would change general healthy eating guidelines" that emphasize fruits, vegetables, whole grains, nuts and beans and limiting processed meats and sugar, Hu said. Eggs, a breakfast staple for many, can be included but other options should also be considered, "like whole grain toast with nut butter, fresh fruits, and yogurt," Hu said.
Dr. Rosalind Coleman, a professor of nutrition and pediatrics at the University of North Carolina, offered broader advice.
"The main message for the public is not to select a single type of food as 'bad' or 'good' but to evaluate your total diet in terms of variety and amount.
"I'm sorry if it seems like a boring recommendation," she added, but for most people, the most important diet advice "should be to maintain a healthy weight, to exercise, and to get an adequate amount of sleep."
Mason City's Francis Lauer to host fundraiser "Man Cave" tour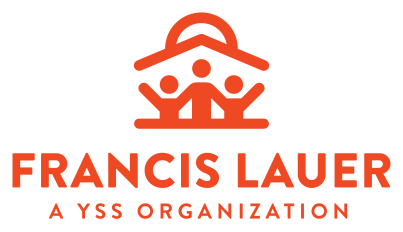 A fundraiser tour of North Iowa man caves will take place Saturday, April 13, beginning at 3 p.m.
The tour will start at the Todd Kyle hangar at the Mason City Airport. From there, 4 buses will transport 50 passengers each on a tour consisting of Steve Minert's Harley Davidson, Shannon and Courtney Wooge's Walking Eagle Marsh, Harvey Patterson's Classic Cars, and Bill and Jan Evans' Ahoy Matey cave.
At 7 p.m., the buses will return to the hangar, where guests can take in a hog roast, live auction, and entertainment by local rock group GRIN.
Tickets are $50 per person, and attendees must be 21 years of age or older.
All proceeds will benefit the efforts of Francis Lauer's youth social services programs. For additional information, call 641-423-7362.
44th Annual Quodlibet kicks off Thursday night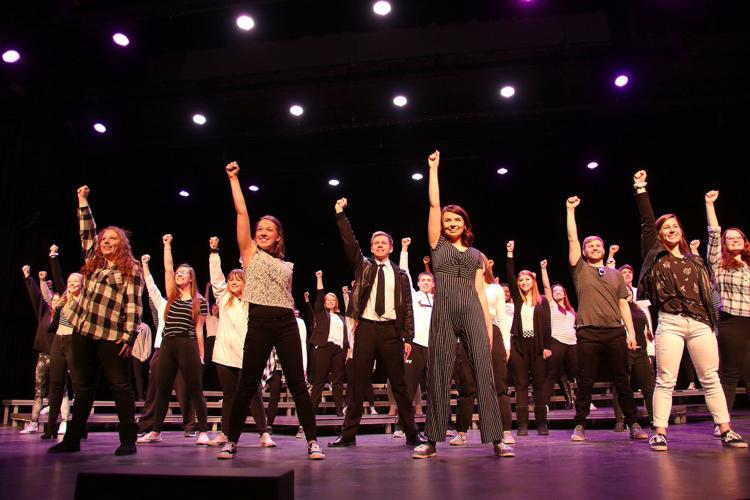 North Iowa Area Community College's annual Quodlibet variety show will run Thursday, April 11 and Friday, April 12 at 7:30 p.m., with a matinee Sunday, April 14 at 2 p.m. in the auditorium.
This year's production, entitled, "Come Alive" will feature music from the popular movie "The Greatest Showman," and will also include a tribute to the late Gary Gjerstad, who was a well-known North Iowa musician.
Tickets are $10 for adults, $7 for students, and are available at both Mason City Hy-Vee locations, at the door, or by calling the NIACC Box Office at 888-466-4222, ext. 4188. NIACC is located at 500 College Drive, Mason City.
Family story night planned in Mason City
Mason City Public Library Youth Services will host a public, free Family Fun Storytime in the Mason City Room on Monday, April 15 at 6 p.m.
The event is appropriate for all ages, and will include stories, songs, crafting, and snacks. Children should be accompanied by an adult.
For additional details, call 641-421-3671. Mason City Public Library is located at 225 Second St. SE, Mason City.
New York artist featured in exhibit at MacNider Museum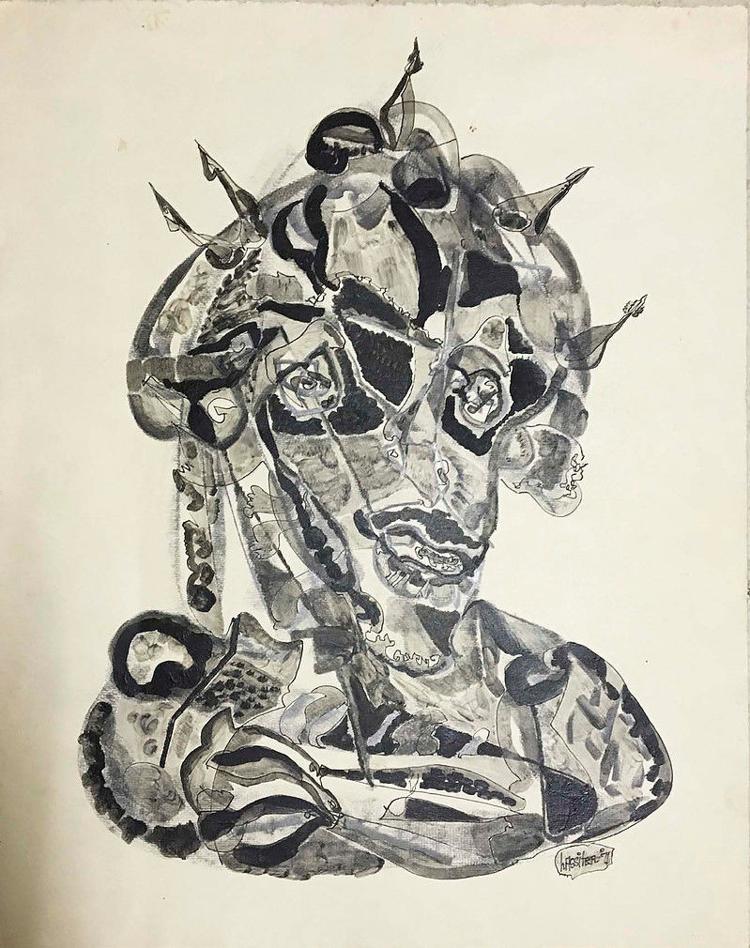 Charles H. MacNider Art Museum is exhibiting a collection entitled Charles Keeling Lassiter - Portraits: An Outsider Looking Inward." The display features 25 surreal, mixed-media works by the artist, and will be featured in the museum's Kinney-Lindstrom Gallery, beginning Friday, April 12.
Lassiter was born in New York in 1926. He received degrees from Yale and New York University. He also studied at the Skowhegan School of Painting and Sculpture and Brooklyn Museum Art School. His works can presently be found in numerous museums across the U.S. and Europe.
Charles H. MacNider Art Museum is located at 303 Second St. NE, Mason City, and is open Wednesdays, Fridays, and Saturdays, 8 a.m.-5 p.m., with extended hours Tuesdays and Thursdays, 9 a.m.-8 p.m. Admission is free, but donations are always accepted.
Music Man Square welcomes visitors and tour groups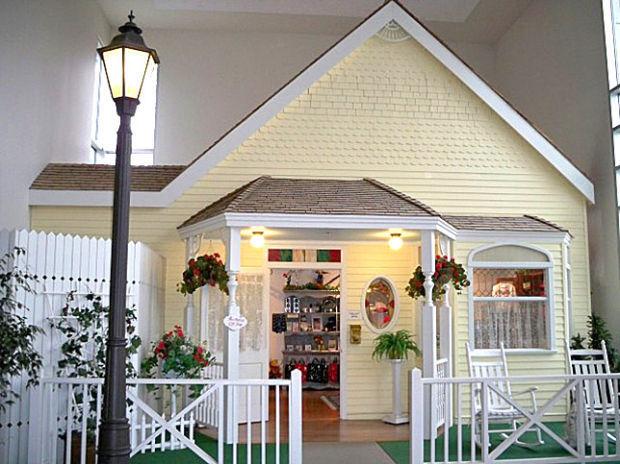 The Music Man Square, located at 308 S. Pennsylvania Ave. in Mason City, features a replica streetscape from the musical of the same name, a museum commemorating the works of composer and Mason City native Meredith Willson, a gift shop, old-fashioned ice cream parlor, and entry to the adjacent, restored childhood home of Willson.
Admission is $10 for adults and $5 for kids. Children aged 6 and under are free. Tours are available and large groups can be accommodated by calling 641-424-2852.
Hours are Tuesday-Saturday, 1-5 p.m. Visit The Music Man Square's Facebook page for more information.
Area art gallery is home to famous classical works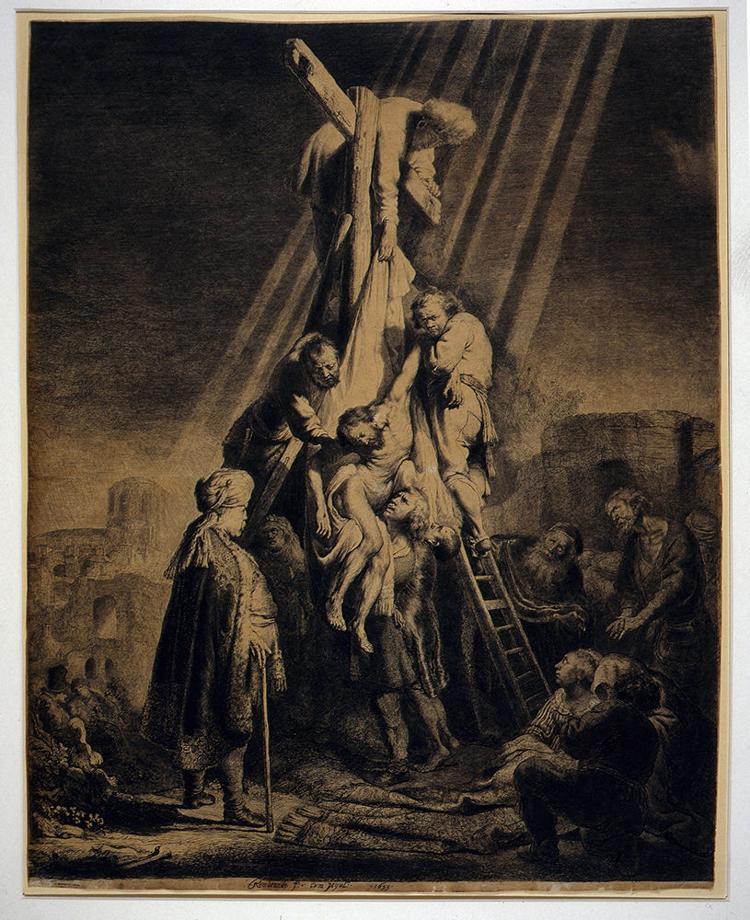 The Mooney Art Collection, a permanent display at the Charles City Public Library, features a diverse collection of artwork curated by well-known Charles City native, artist and photographer John Arthur Mooney. 
Original works by Rembrandt, Goya, Gauguin, Picasso, and Dali are among those housed within the extensive gallery. Mooney also bequeathed his collection of books, manuscripts, monographs, and biographies pertaining to art and artists. The display provides an interactive experience for visitors with smartphones as well.
Charles City Public Library is located at 106 Milwaukee Mall. Regular hours of operation are 10 a.m.-8 p.m. Monday-Thursday, 10 a.m.-5 p.m. Friday, and 1-5 p.m. Saturday. For additional details, visit www.charles-city.lib.ia.us/artgal.
Take a tour of Mason City's most famous building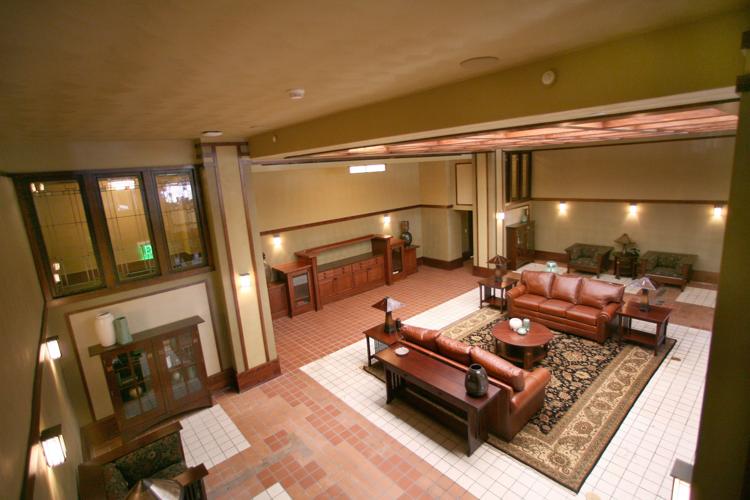 Wright on the Park, the non-profit organization which owns the Historic Park Inn Hotel, offers guided tours of the famed hotel, as well as souvenirs, books, gifts, and artwork showcasing Mason City's rich architectural history.
The building, which originally also included a bank and office space, was designed and by Frank Lloyd Wright, who also initiated construction, It is the last remaining Wright hotel in the world.
The year of its initial opening inspired the name of the hotel's 1910 Grille, a fine dining restaurant located on the main floor, as well as the 1910 Lounge, located on the lower level. The lounge is also home to a 100-year-old billiards table, which can still be used by guests.
Forest City's Pilot Knob has features unique to area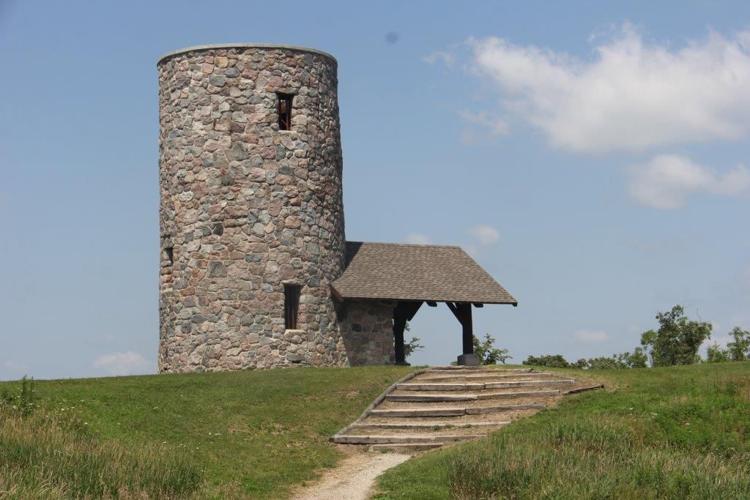 Pilot Knob State Park boasts 700 acres and is home such unique, naturally-occurring features, it's been dedicated as a state preserve.
Among its many draws, visitors will find a man-made lake for recreation, miles of hiking trails, a large amphitheatre, picnic areas, and a lookout point, and the only sphagnum moss bog in Iowa. The bog yields three species of pond lilies which are exclusive to the body of water and cannot be found anywhere else in the state.
A stone lookout tower sits at the highest point of the park, which reaches an elevation of about 1,450 feet.
The park also features a seasonal modern campground, equine access, and a wintertime warming house.
Pilot Knob State Park is located at 2148 340th St., Forest City.
Schedule a visit to Forest City's Heritage Park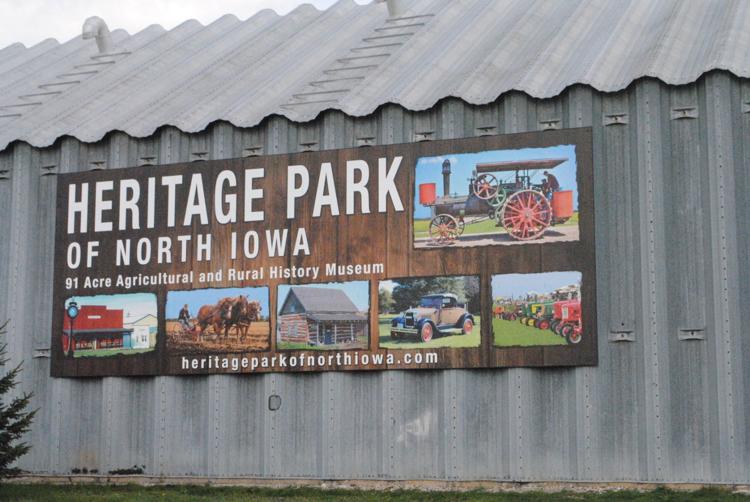 Forest City's Heritage Park offers self-led and guided tours along its unique 91-acre grounds.
The park features original structures and replica buildings representative of the late 1800s and early 1900s. Throughout the park, visitors will find numerous nostalgic and educational displays, including antique vehicles and machinery, antique furniture, and Native American artifacts. Other park amenities include a functional church and an events hall.
Photos from the 2018 Mason City Pride Festival held Saturday, August 18, in East Park.
Readers' Choice