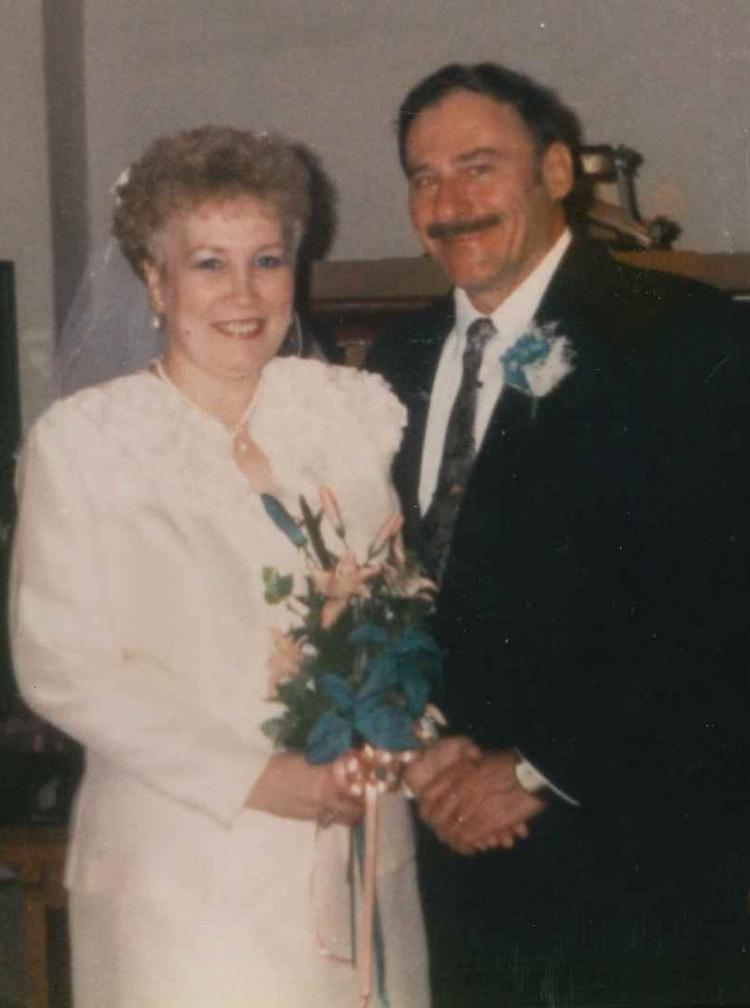 Congratulations to George and Shirlene Van den Heuvel who are celebrating their 25th wedding anniversary on December 4, 2018. They were married in the Little Brown Church in the Vale, Nashua, Iowa. Their 10 children are Wendell (Kim) Ulrich, Lynetta Ulrich, Denise (Ron) Haberkamp, Dawn (Jon) Gamerdinger, George Van den Heuvel, Jr., and Marianna Van den Heuvel. Deceased: Rich Ulrich, Marc, Paul and Orissa Van den Heuvel.
George and Shirlene are also blessed with 19 grandchildren: Nick Ulrich; Brooke Bakken; Brooke and Samantha Sutton; Jessica Osborn; Christopher, Jordan, and Andrew Lovejoy; Matt and Jenna Hagen; Keri Byom; Sara Allen; Brianna and Logan Gamerdinger; Isabelle, Lucy, Roman, Liberty, and Alexander Van den Heuvel. They also have 16 great grandchildren, and one more on the way.
They will be celebrating their anniversary with a family dinner at a later date. Anyone who would like to send them a card with good wishes is welcome. Their mailing address is 506 S. Second St., Klemme, IA 50449.