Here's a look at zombie film history through the decades, including 20 films that marked a major moment in the development of the genre. 
Jared McNett of the Globe Gazette, Bruce Miller and Chris Lay talk In the Heights, recommend films that Furious heads would love and take a di…
The hosts of the 'Just to Be Nominated' podcast talk 'In the Heights,' recommend films that 'Fast & Furious' heads would love, take a dip …
All pairs on this list have the same basic plot once you strip away the details.
LGBTQ+ representation has always existed in films, but how much has it evolved?
Blink and you missed some info about Loki.
North Iowa residents can catch a concert without having to leave the comfort of their own homes.
Sir Paul McCartney, legendary singer-songwriter and member of the Beatles, was born June 18, 1942. Here's a look back at his career in photos.
We don't get to choose the Song of the Summer. It chooses us.
Here's a look at 15 major festivals with announced 2021 dates.
Country Thunder Iowa has been a grand coming out party after more than a year of COVID-19 limitations.
CDC guidance saying fully vaccinated people can go maskless has spurred a desire to return to normal, and to concerts. So how risky are indoor…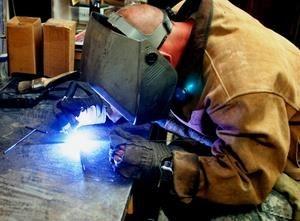 J & J Machining, Welding & Fabricating
Josh Peck stars in Disney+ series adaptation of beloved Tom Hanks buddy-cop movie.
Plus, watch the first act of 'RuPaul's Drag Race All Stars' Season 6.
The pair are searching for perfect husbands in the Amazon Prime series, written and directed by Emily Mortimer.
What do you do with an undergraduate degree in cultural geography? If you're writer Jeffrey Paul King, you create a series about a high school…
Stand-up comedian Iliza Shlesinger stars in and writes a "mostly true" romantic-comedy love story with a twist. "The Blacklist" wraps its eigh…
Some new faces on "Sesame Street" are bringing more diversity as the children's show released an episode featuring a family with two gay dads.
In some cases, the spinoff became a smash hit of its own. In others, it quickly faded into obscurity.