Oscar-winning actor Jeff Bridges says he is being treated for lymphoma. Bridges' Hollywood career stretches over six decades and has starred i…
Love and MonstersGenre: Action & AdventureRelease Date: 2020-10-16© © 2020 Paramount Pictures. All Rights Reserved.
Get in touch with your inner child because this week on our film podcast 'Just to be Nominated' we're talking about some of the the best Anima…
Into the LabyrinthGenre: ThrillerRelease Date: 2020-10-09© © 2019 GAVILA S.R.L.
Movie critic Bruce Miller says "The Trial of the Chicago 7" is one of those prestige films that naturally grab Oscar nominations. Also this we…
Here's a look at the top country song from the year you graduated high school based on data from Billboard's Hot Country Songs charts.
The Billboard Music Awards took place Wednesday with Kelly Clarkson as the host. Here's the full list of nominees and winners.
Host Kelly Clarkson kicked off the show singing Steve Winwood's "Higher Love." Other performers included Post Malone, Alicia Keys, Kane Brown,…
Some of the performances at Wednesday night's Billboard Music Awards will be pre-taped due to the coronavirus pandemic. Obviously, this hasn't…
Broadway's closed, but you can still feel the thrill of being inside a packed house in "David Byrne's American Utopia." Here's what else is ne…
John Lennon of the Beatles was born on Oct. 9, 1940, and would have been 80 today. He was assassinated in 1980. Take a look at his life in photos.
Johnny Nash, best known for his 1972 hit "I Can See Clearly Now," died Tuesday at 80. Listen to his iconic song here.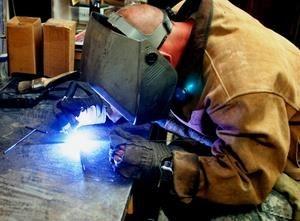 J & J Machining, Welding & Fabricating
And don't miss 'Transplant' on NBC.
Director Ben Wheatley changed things up for his take on the Daphne du Maurier thriller, starring Lily James and Armie Hammer.
Stars Sonequa Martin-Green and Doug Jones share their excitement about returning to the set on November 2.
And don't miss 'Grand Army' on Netflix.
And don't miss 'Supernatural' on The CW.
A group focused changing on the conversations about immigrant characters and storylines on television in Hollywood's writers' rooms hopes to p…
And don't miss 'Nova' on PBS.