Upset she hasn't heard from her son in four days, Sedgwick's character in "Call Your Mother" decides to leave Iowa (armed with socks and toile…
A roundup of all of the shows that are coming to an end this year.
You almost wish you could hear the conversations that prompted something like "WandaVision."
And don't miss a new episode of 'Mr. Mayor' on NBC.
When an Iowa mom doesn't hear from her son in four days, she decides to move to California and discover why. It's a lot to unpack ... and it c…
Green Bay Packers quarterback Aaron Rodgers said Tuesday that he will be among the parade of guest hosts on "Jeopardy!" after Alex Trebek's death.
"It's a bird! It's a plane!" It's a classic TV quote!
Get a breakdown of the slate, including which high school romance trilogies are ending, by genre.
Here's a look at what's arriving on TV, streaming services and music platforms this week.
Ken Jennings debuted as guest host on "Jeopardy!" Monday, and opened the show with a tribute to the late Alex Trebek.
The first new episode of "Jeopardy!" since the death of Alex Trebek started with interim host Ken Jennings paying tribute to the longtime host.
And don't miss a new episode of 'This Is Us.'
"Sex and the City" will return to the screen, 17 years after its last episode, with a reboot titled "And Just Like That...," HBO Max has confirmed.
Sarah Jessica Parker, Cynthia Nixon, and Kristin Davis are making a trio comeback with a revival for the comedy-drama series 'Sex and the City…
"It is incredibly humbling," Shalhoub says. "It really brings into sharp focus this sort of idea of the randomness of how I and my siblings en…
Because we've had more than enough of politics, "Mr. Mayor" needs to go in a direction that doesn't rely on inept leadership for its laughs.
And catch '20/20' on ABC.
Plus, catch 'Hell's Kitchen' on Fox.
After removing almost half of its library in December, Netflix is taking it easy this month.
And don't miss 'Who Wants to Be a Millionaire' on ABC.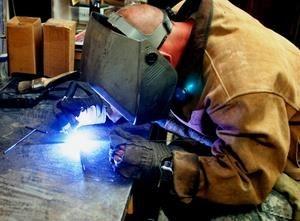 J & J Machining, Welding & Fabricating
Oscar winner Regina King brings out the absolute best in four actors in her directorial debut, "One Night in Miami."
Plus, catch 'Underground' on OWN.
The Irish drama "Herself" comes to Amazon Prime Video on Friday. Here's a look at what else is arriving on TV, streaming services and music pl…
As "Jeopardy!" airs its last episodes with Alex Trebek, some recent winners look back on their time with one of TV's most beloved hosts.
Netflix's original offerings cover a wide spectrum of genres — from stand-up comedy to crime documentary to romantic comedy and international …
Hunker-downers, who got through 2020 with the best attitude?
Here's a look at which of your favorite shows (or the shows you loved to hate) made the top slot for each of the last 70 years.