North Iowa residents can catch a concert without having to leave the comfort of their own homes.
Sir Paul McCartney, legendary singer-songwriter and member of the Beatles, was born June 18, 1942. Here's a look back at his career in photos.
We don't get to choose the Song of the Summer. It chooses us.
Here's a look at 15 major festivals with announced 2021 dates.
Country Thunder Iowa has been a grand coming out party after more than a year of COVID-19 limitations.
CDC guidance saying fully vaccinated people can go maskless has spurred a desire to return to normal, and to concerts. So how risky are indoor…
The CMT Music Awards are Wednesday night. The show, which will air live from Nashville, is hosted by Kane Brown and Kelsea Ballerini and some …
Absence makes the heart grow fonder. 
Australian rapper Masked Wolf's recent Top 10 hit has been hanging around since 2019 but got a recent bump from TikTok, as its opening — which…
Is it summer 2021 or summer 1988? Pop-rock survivor Mayer channels Bruce Hornsby on this synth-heavy light-rock throwback, which seems custom …
Slamming a loser boyfriend ("I know you think you're such an outlaw," Eilish whisper-sings, "but you got no job"), the 19-year-old (she turns …
If it's up, then it's up, then it's up, then it's stuck — in your head. Say what you will about Cardi B, but she knows how to make hits that b…
With a chorus that borrows its chord progression from Olivia Newton John's former No. 1 knockout "Physical" — songwriters Stephen Kipner and T…
With its hand claps, nostalgic disco feels and nimble contribution from chart-topper DaBaby, "Levitating" is the mirror ball spinning, roller …
Can an entire album be the Song of the Summer? Teen-pop sensation Olivia Rodrigo is making a pretty good argument for the case, with her full …
Bruno Mars doesn't miss. So in teaming with multi-hyphenate performer Anderson .Paak — this is the first offering off the duo's upcoming debut…
It doesn't matter what the calendar says; Lorde says it's summer, so it's summer. The New Zealand mood-pop sensation returned last week with t…
The latest smash from the worldwide K-pop sensations is a smooth, fun, melty summer dance track that nuzzles right up to its fan base — it's n…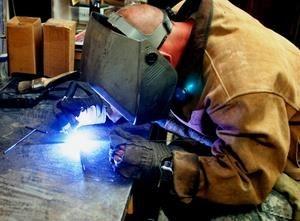 J & J Machining, Welding & Fabricating
Across six decades, rock singer and guitarist Joan Jett has had nine Top 40 Billboard hits, three albums that went gold or platinum and was in…
In September, the latest iteration of Bob Marley's band will play. The following month, blues lifer Elvin Bishop comes to town. 
The third day of the 82nd North Iowa Band Festival featured nearly 80 parade entries. We spotlighted some of our favorites.
Music gets going each night during the North Iowa Fair at 6:30 p.m. at the performance grounds.
John Davis, one of the true singers behind notorious R&B act Milli Vanilli, has died of coronavirus at age 66, according to his family.