Here's a look at 15 major festivals with announced 2021 dates.
Country Thunder Iowa has been a grand coming out party after more than a year of COVID-19 limitations.
CDC guidance saying fully vaccinated people can go maskless has spurred a desire to return to normal, and to concerts. So how risky are indoor…
The CMT Music Awards are Wednesday night. The show, which will air live from Nashville, is hosted by Kane Brown and Kelsea Ballerini and some …
Absence makes the heart grow fonder. 
Across six decades, rock singer and guitarist Joan Jett has had nine Top 40 Billboard hits, three albums that went gold or platinum and was in…
In September, the latest iteration of Bob Marley's band will play. The following month, blues lifer Elvin Bishop comes to town. 
The third day of the 82nd North Iowa Band Festival featured nearly 80 parade entries. We spotlighted some of our favorites.
Music gets going each night during the North Iowa Fair at 6:30 p.m. at the performance grounds.
John Davis, one of the true singers behind notorious R&B act Milli Vanilli, has died of coronavirus at age 66, according to his family.
The first musical performance of the 82nd North Iowa Band Festival will now be at 6:45 p.m. in Southbridge Mall near the Younkers concourse.
Shows will happen each Wednesday from June 2 through August 11. 
Singer-songwriter Bob Dylan was born 80 years ago on May 24, 1941. Here's a list of the best Dylan albums of all time, from data analyzed by Stacker.
The 2021 Billboard Music Awards, which celebrate the chart-topping music and artists of the year, will take place Sunday. Here's what you need…
Maneskin's win was only Italy's third victory in the contest. The victory means Italy will host next year's competition, with cities bidding f…
30 years between wins. find out who has taken home the top honours in the Eurovision song contest.
After more than a week of rehearsals, two semifinals and 53,000 COVID-19 tests, the Eurovision Song Contest will go live Saturday in front of …
The festivities will begin Thursday, May 27 and run through Monday, May 31.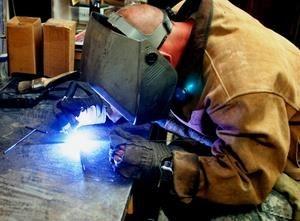 J & J Machining, Welding & Fabricating
Fans are gearing up for the 65th edition of the contest which will be held in the Netherlands on May 22.
ROTTERDAM, Netherlands (AP) — Tiny San Marino got a big dose of star power Thursday as U.S. rapper Flo Rida helped the city state qualify for …
'American Idol' Finalist Caleb Kennedy Exits Show After Offensive Video Resurfaces
"This season is a year of celebrating."
This class will be honored during an induction ceremony in Cleveland on Oct. 30 before what organizers hope is a full house of fans enjoying l…
A list of the 50 best pop songs of the last 30 years. What's your favorite?
Here's a collection of some of the all-time best tunes about moms. So, crank it up and have a happy Mother's Day.