Soon enough, North Iowa cinephiles can see some of their community in a wide-release motion picture.
Next Friday, May 7, the film "Silo" is hitting screens across the country. The rural drama, inspired by a 2014 NPR story, focuses on a teenager named Cody who gets trapped in a 50-foot grain silo and is fighting for his life.
Parts of the film were shot in an airport hangar at the Mason City Municipal Airport in 2018, and some set design was provided by the Sheffield-based Sukup Manufacturing, which makes grain bins.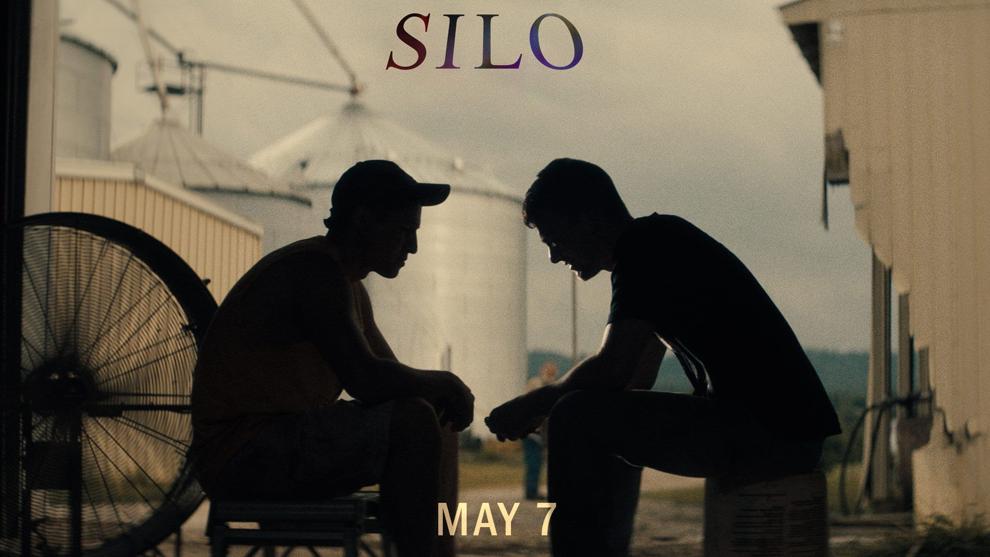 For its release of 'Silo,' Oscilloscope Laboratories is making a major push toward communities that don't tend to get movies first, which in the North Iowa area will include: Algona, Clarion, Clear Lake, Estherville, Emmetsburg, Fort Dodge, Humboldt, Marshalltown, Mason City, Osage and Webster City. 
"Traditionally, independent films are released in limited theatres in big cities, however, that was not the path for SILO," a press release for the film stated. "The team felt that they had worked so closely with the farm community to make the film that it would be more natural and effective to tap into those strong relationships to distribute and release the film."
Per the release, the film's director, Marshall Burnette, grew up in farm country in Tennessee and was "shocked by the frequency and horrid nature of grain entrapment incidents."
The cast for the film includes Jeremy Holm, who was on the Netflix series 'House of Cards' and the USA drama 'Mr. Robot,' Jack DiFalco, who worked on the 'Daredevil' show, and Jim Parrack, who had a regular role on HBO's 'True Blood.'
According to Sukup, Sam Goldberg, a producer on the film, approached the company in 2017 while he was doing location scouting for 'Silo.'
"The opportunity to raise awareness about the importance of farm safety is what interested Sukup family members in helping with the film," President and CEO Steve Sukup said about the movie. "This is a creative way to highlight safety, especially with the younger generation of farmers. We like to say that safety is inGRAINed at Sukup, it is one of our top priorities."
Jared McNett covers local government for the Globe Gazette. You can reach him at Jared.McNett@globegazette.com or by phone at 641-421-0527. Follow Jared on Twitter at @TwoHeadedBoy98.