Last time you heard from us, we were reacting to the Academy Award nomination announcements. 
Now, we're breaking down the winners and losers of Sunday night's Screen Actors Guild Awards and what those portend for the Oscars on April 25.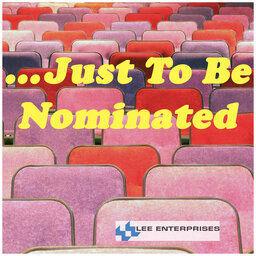 Then, we chat about what we're presently watching, the charms of splatter-filled B-level movies and what DC could do differently with their superheroes. (There's plenty of "Snyder Cut" talk.)
Jared McNett covers local government for the Globe Gazette. You can reach him at Jared.McNett@globegazette.com or by phone at 641-421-0527. Follow Jared on Twitter at @TwoHeadedBoy98.
What a Globe Gazette News+ membership can do for you:
A deeper examination of local issues than you'll find anywhere else.
Two products in one – not everything that's in the print edition of the Globe Gazette is on our website, and not everything on our website is in the print edition.
Access to newspapers.com archives dating back two years.
The ability to carry your local news with you and receive alerts instantly as news unfolds.
Advertising that frequently gets you deals you won't find anywhere else.