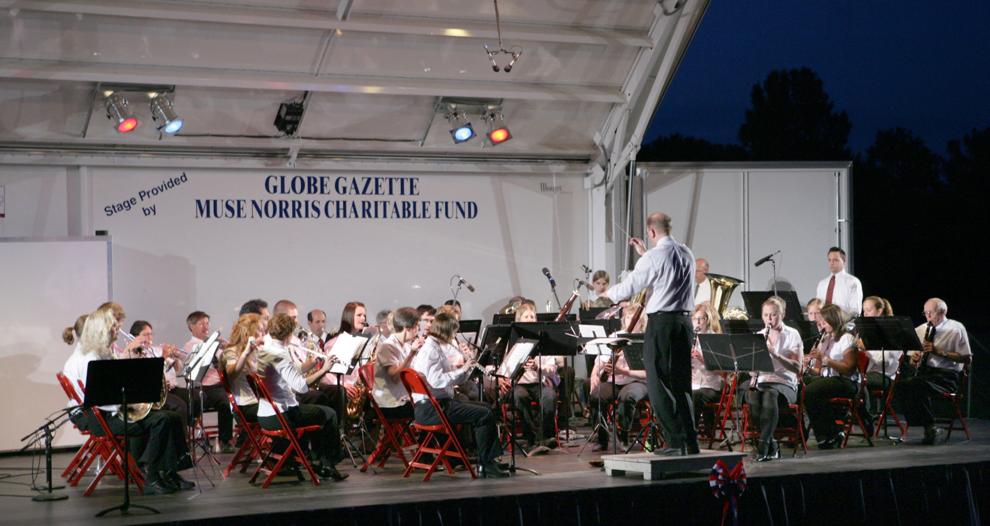 Mason City will be a little less musical this summer.
On its Facebook page, the band shared that because of both present and future uncertainty the City of Mason City had to cancel their 2020 dates.
"Considering the lack of evidence on proper social distancing for wind players (the Berlin Philharmonic says 16 1/2 feet), the lack of social distancing opportunities for our audience, the potential of not having access to proper rehearsal space, and the age of many of our band and audience members, we all thought this was the best decision for all involved," the Facebook statement read. 
The decision comes almost a month after the Mason City Chamber of Commerce Board of Directors put the kibosh on holding the 82nd North Iowa Band Festival over Memorial Day weekend.
After making that move, Chamber President Robin Anderson said that "this cancellation is nothing compared to what local businesses, employees and essential workers are going through" while promising that "A tradition as strong as the Band Festival will survive and so will our region. We'll get through this together."
Since 1920, the Mason City Municipal Band's performed for at least 10 weeks during the summer.
It was formed that year by the Chamber of Commerce which recruited musical ringers from across the country including the cornet player from John Philip Sousa's band, Frank Simon and Meredith Willson himself. At that debut performance the band was said to have a splendid "attack" and harmony that was "above criticism." 
During the Great Depression, the band would continue to draw large crowds to East Park to hear free entertainment that might offer some sort of temporary reprieve. 
What a Globe Gazette News+ membership can do for you:
A deeper examination of local issues than you'll find anywhere else.
Two products in one – not everything that's in the print edition of the Globe Gazette is on our website, and not everything on our website is in the print edition.
Access to newspapers.com archives dating back two years.
The ability to carry your local news with you and receive alerts instantly as news unfolds.
Advertising that frequently gets you deals you won't find anywhere else.
Reach Reporter Jared McNett at 641-421-0527. Follow him on Twitter and Instagram at @TwoHeadedBoy98.