When she was younger, Staci Patterson was enchanted by the Family Video at 116 Fifth St. SW in Mason City. She'd roam up and down the display aisles and imagine what worlds all the different films might offer. If say the cover art of 'Child Play's 2,' where the murderous Chucky doll is about to lay waste to a jack-in-the-box, was too scary, it wasn't far to get back to the warm embrace of the animated movies section.
Patterson was spellbound enough by the video store that she made working there a mission. A lifelong cinephile, she wanted to be where the movies were. 
About a month and a half ago, Patterson got her chance. A spot on the employee rotation at Family Video opened up and Patterson seized the opportunity.
The transition wasn't difficult at all for her. She'd patronized the place enough over the years that she could readily locate where movies were and offer recommendations for customers about similar fare to what they were renting. Her thought was that she would put in her time at the only place she ever wanted to work and eventually become an assistant manager. 
Tuesday the suburban Chicago-based Family Video announced that it was closing its 250 remaining stores and calling it quits after 42 years.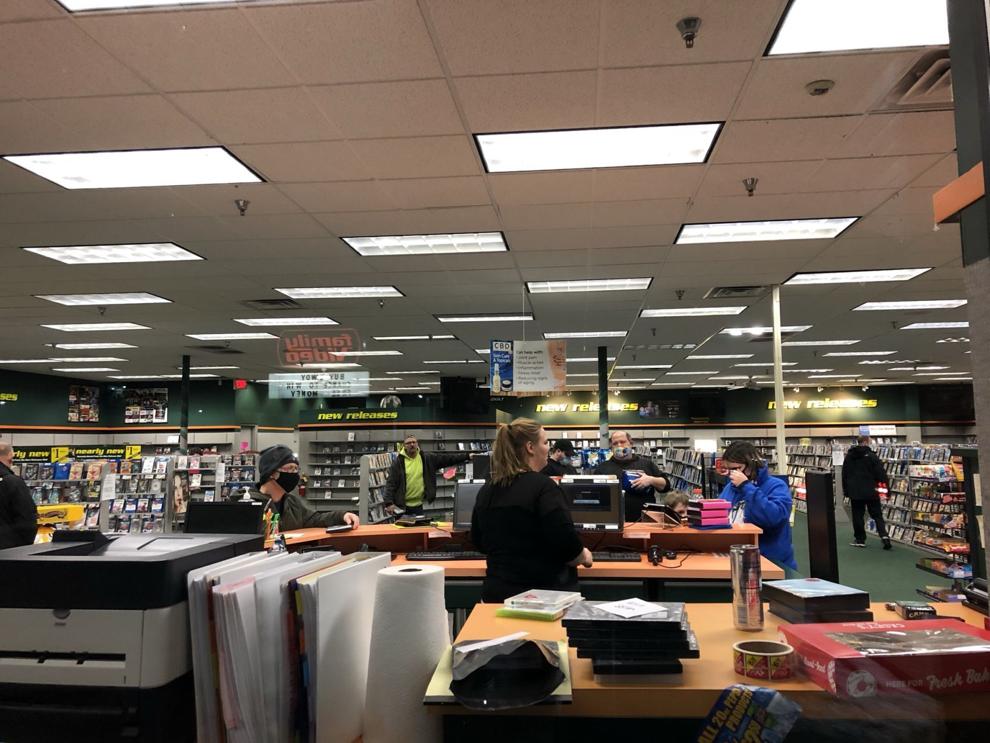 "The impact of COVID-19, not only in foot traffic but also in the lack of movie releases, pushed us to the end of an era," said Keith Hoogland, CEO of Highland Ventures, the Glenview, Illinois-based owner of Family Video, in an open letter posted on its website Monday.
According to Patterson, she and her coworkers found out about the move on Monday. That news wasn't easy to hear.
"I'm upset about it. I can go find another job, with better pay, but I can't find a job that I'm happy at," Patterson said. "I left my other job to work here. I wanted to be here."
Patterson looked forward to keeping tabs on the latest releases and what might be a big hit at the store. From her perch behind the counter, Patterson could look out over the same aisles of films she'd constantly browse when she was younger. She wanted to be around regulars she could get to know through their taste in film.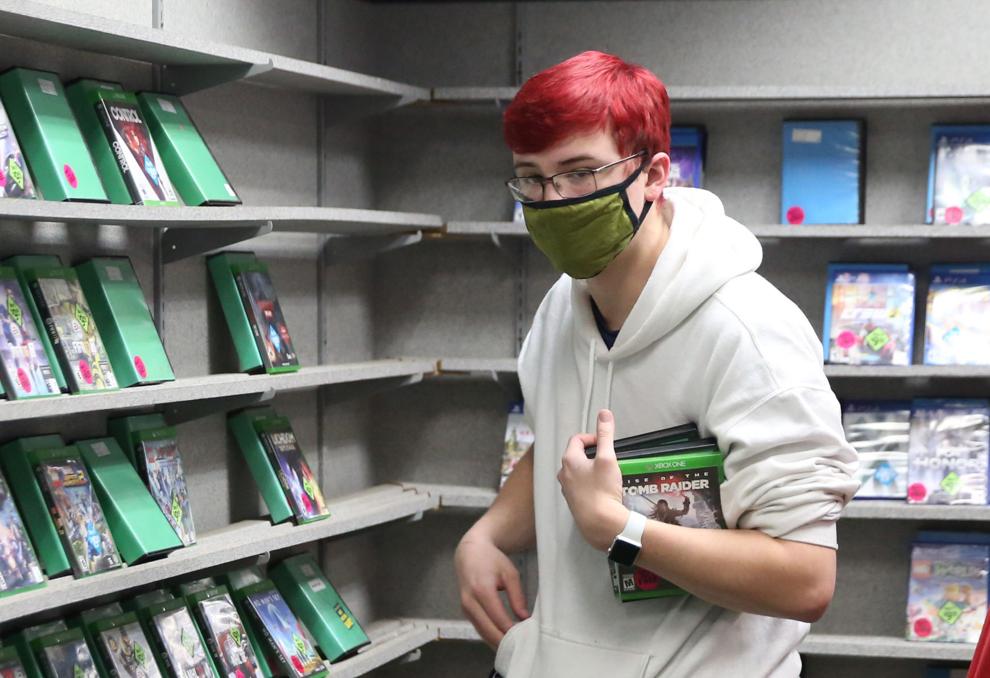 "It's great having them come in and I already know their names and they've got smiles on their faces. I just know what they want and know where to find it," Patterson said.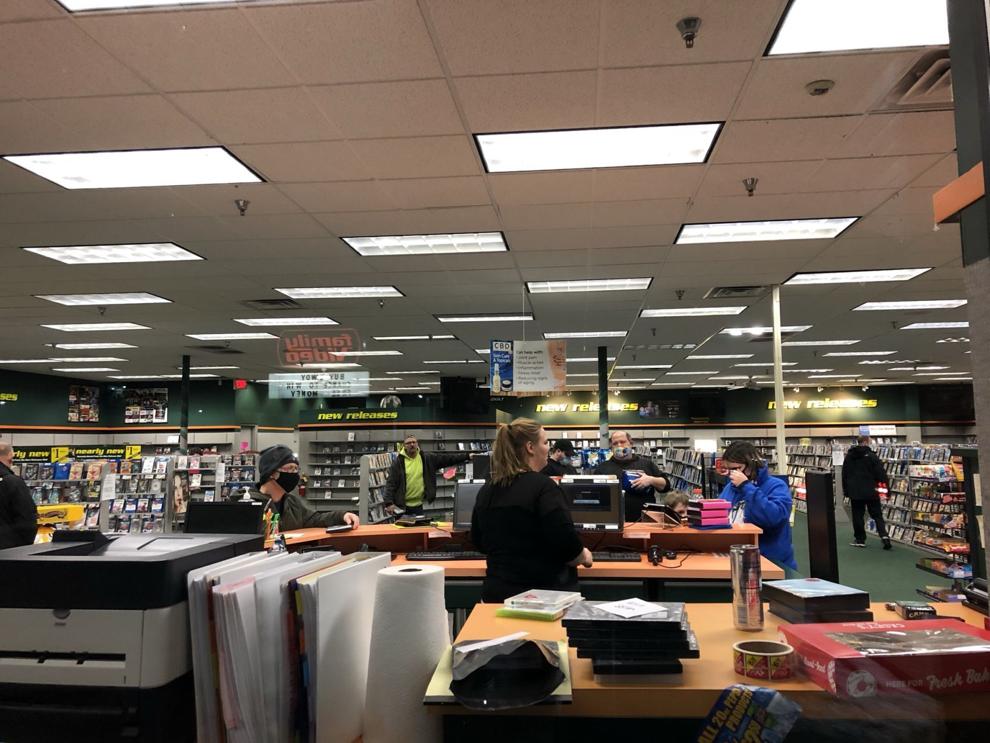 Regulars like Davie Welsher, one of at least a dozen people in the store on Wednesday night with a stack of discounted movies, know that it won't be the same without the Family Video around.
"Discs are still pretty reliable. It seems like streaming services all always dumping and picking up new shows," Welsher said.
The lineup for a number of streaming sites is in an constant state of flux. Enough that there's a cottage industry in journalism just for writing about what's new to Amazon Prime, Hulu and Netflix in a given month. A film's permanence isn't guaranteed in those realms.
If a film is even featured at all.
The further back in time a film is, the greater chance there is of not being found on a streaming site. An article just last year from the Irish Times noted that there's "a gaping hole" in Netflix's catalog for movies made before 1960. 
While the Mason City Family Video didn't have near the selection of a site such as Netflix, it did have a section solely dedicated to the types of films a person would see on the Turner Classic Movies channel or the AMC channel.
Though it's a disappointment, it's not a total shock for people that Family Video is closing up shop.
"I kind of predicted it was coming because the last couple months I've seen the shelves get a little more empty and I know the new releases being held up didn't help things," Welsher said.
In a piece for the Chicago Tribune, Robert Channick pointed out that Family Video went from renting Betamax tapes to VHS to DVDs over the years and had 800 stores at one point.
"The company, which owns most of its retail real estate, evolved the business model, partnering with Marco's Pizza in 2015 to give customers another reason to venture out for their video entertainment," Channick wrote. 
In 2019, locations took to selling CBD products. At the Mason City store, workers said previously that there would be weeks when sales of such products would be higher than rentals and sales for movies, which doesn't portend promising things for a business nominally dedicated to offering movies.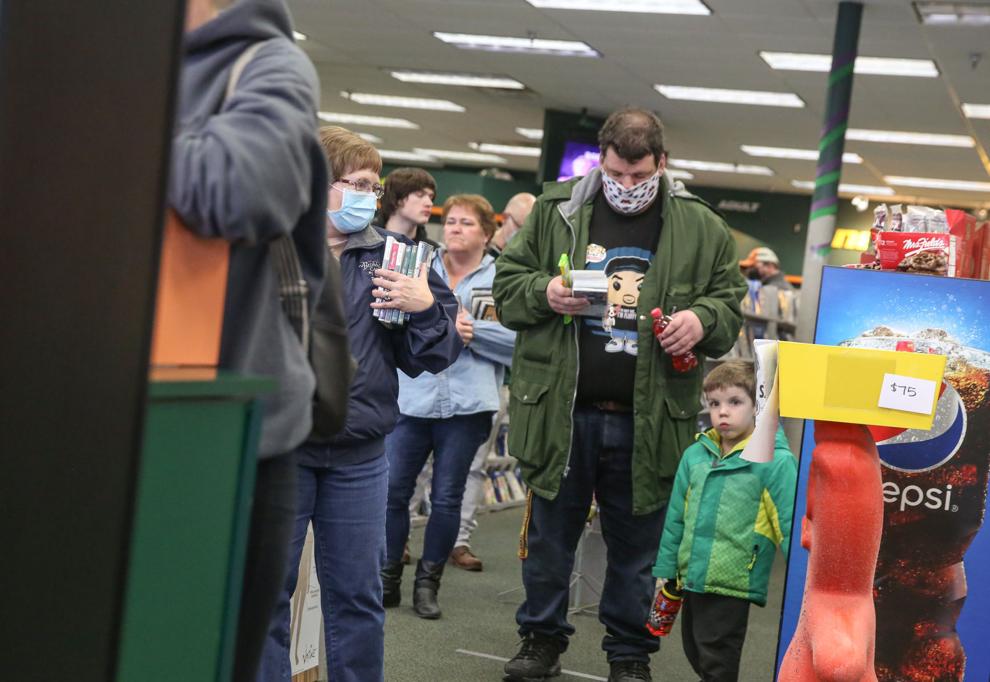 Still, it hurts for someone such as Patterson.
From noon until 8 p.m. on Wednesday, she didn't get anything resembling a break, save for a quick smoke outside. Even then the peace was short-lived as overly eager customers kept asking her when they could get into the store. At 1 p.m., she had a check-out line of a dozen people to process and all of them had more than one movie in their hands. One person spent more than $300 on movies, according to Patterson.
One of those customers was a little boy in a blue and black hoodie with camo pants who could barely see over the counter. 
"I'm sorry that the store is closing," he said.
Despite the long hours and the uncertain employment future, Patterson had the energy to address him.
"I am too," she said. "I am too."
What a Globe Gazette News+ membership can do for you:
A deeper examination of local issues than you'll find anywhere else.
Two products in one – not everything that's in the print edition of the Globe Gazette is on our website, and not everything on our website is in the print edition.
Access to newspapers.com archives dating back two years.
The ability to carry your local news with you and receive alerts instantly as news unfolds.
Advertising that frequently gets you deals you won't find anywhere else.
Collection: Read about the 2021 Iowa legislative session
2021 Iowa Legislative Session Preview Series
Tuesday, Jan. 5: Redistricting, tax policy and the budget
Wednesday, Jan. 6: Higher education
Thursday, Jan. 7: K-12 education funding and policy
Friday, Jan. 8: Criminal justice reform
Saturday, Jan. 9: Hot-button issues
Sunday, Jan. 10: The digital divide, and demographics of the new Iowa Legislature
Jared McNett covers local government for the Globe Gazette. You can reach him at Jared.McNett@globegazette.com or by phone at 641-421-0527. Follow Jared on Twitter at @TwoHeadedBoy98.