The annual Up in Smoke BBQ Bash will return for its 16th year with more food, fun and festivities this weekend.
The bash, which is one of the largest barbecue events in the Midwest, will take place Friday and Saturday at the North Iowa Events Center, 3700 Fourth St. SW., in Mason City.
"We invite all North Iowans to stop by, eat, shop, relax, enjoy and show support for another exciting weekend of cooking competition right here in Mason City," said Jason Baumann, general manager of the North Iowa Events Center.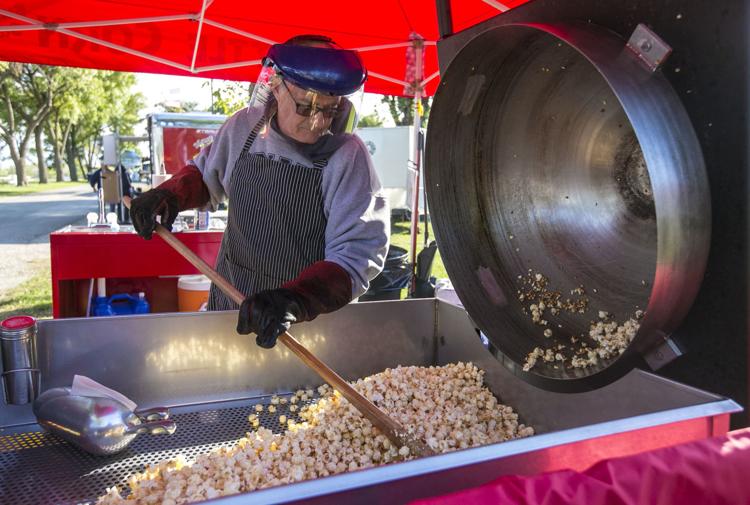 The bash was the brainchild of the late Globe Gazette Publisher Howard Query, and since its inception in 2004, it's drawn thousands of people for two days of food, fun, fellowship and, of course, barbecue, made by chefs, cooks and novices who come from across the United States to compete against one another.
"We transitioned to North Iowa Events Center taking ownership of the event because they had the personnel, space and facilities to make this event bigger and better," said Greg Wilderman, Globe Gazette circulation director. "We realized that the Globe Gazette's energy was better placed doing what it does best — providing marketing and publicity as a title sponsor."
The North Iowa Events Center added a rummage sale, cribbage tournament, steak cook-off and craft beer and wine tasting to this year's bash to attract more people to the event.
Admission and parking are free for the event.
For those looking to attend this year's Up in Smoke BBQ Bash, here are 5 things you won't want to miss:
1. Barbecue competition
The barbecue competition — the bash's signature event — will take place Saturday. At least 38 teams representing Kansas, Wisconsin, Illinois, Minnesota and more will prepare pork ribs, pork shoulder, chicken and brisket for certified Kansas City Barbeque Society judges. They'll also have the opportunity to compete for the first time in turkey and dessert categories. The judges will select the grand and reserve champions along with divisional winners.
2. Steak cook-off
Nearly 30 teams will compete in the "Up in Smoke" Steak Cookoff Friday night. The new event begins at 5 p.m. with a cooks meeting. Steak turn-in is between 7:30-8 p.m. and awards will be given at 9 p.m. Teams are competing for more than $2,000 in cash prizes.
You have free articles remaining.
3. Rummage Sale
Calling all shoppers, thrifters and treasure-seekers. The Royal Rummage, held in conjunction with the annual Up in Smoke BBQ Bash, will take place from 5-8 p.m. Friday and 9 a.m.-4 p.m. Saturday in the climate-controlled All Seasons Building at the North Iowa Events Center. There will be deals aplenty.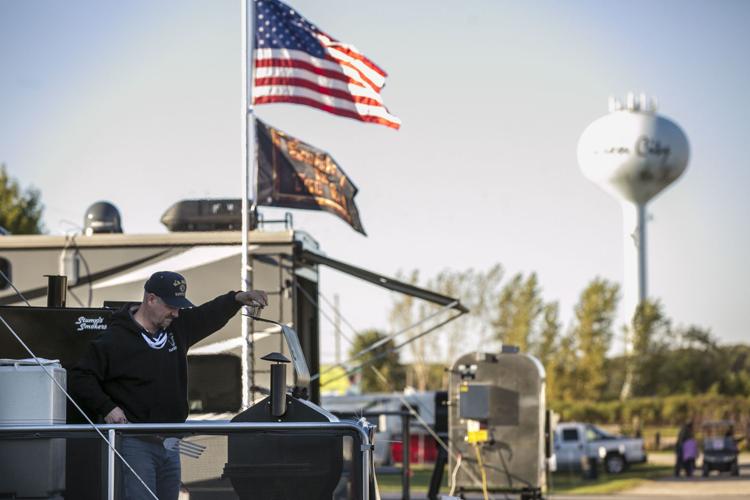 4. Cribbage tournament
A cribbage tournament will take place Saturday at the All Seasons Building during the BBQ Bash. Sign-up begins at noon and play starts at 1:30 p.m. There's a $5 entry fee, but all fees will be paid out as prizes. For more information, call Doug Turner at 641-590-2646.
5. Live entertainment
Jesse Allen with special guests Betty and Tom from Betty and the Gents will perform at 7 p.m. Friday during the 16th annual Up in Smoke BBQ Bash. Allen is an Iowa native and rising country artist and Betty and the Gents is a popular Mason City rock 'n' roll band. The show is free and open to the public.
Kansas City Barbeque Society, Steak Cookoff Association and state regulations prohibit public sampling from competitor teams, but a wide-ranging menu for barbecue and more will be available for purchase from vendors in the weekend's food court.
Some of the confirmed vendors are Black Dog BBQ, TnT BBQ, Chickhooven Swine BBQ, Maria's Tacos, Lumpia Shanghai, Island Grill, Conway Foods Unlimited and J&J's Old Fashioned Kettle Corn.
Photos: 2018 Up in Smoke BBQ Bash in Mason City
Bash 1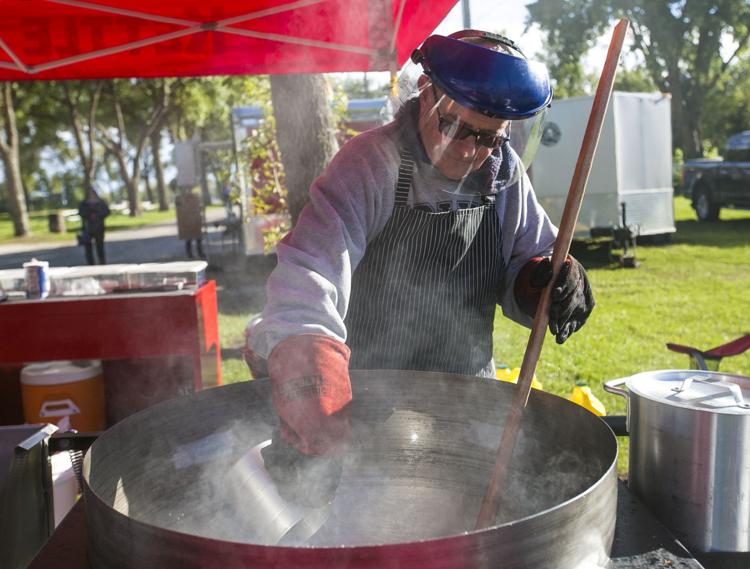 Bash 2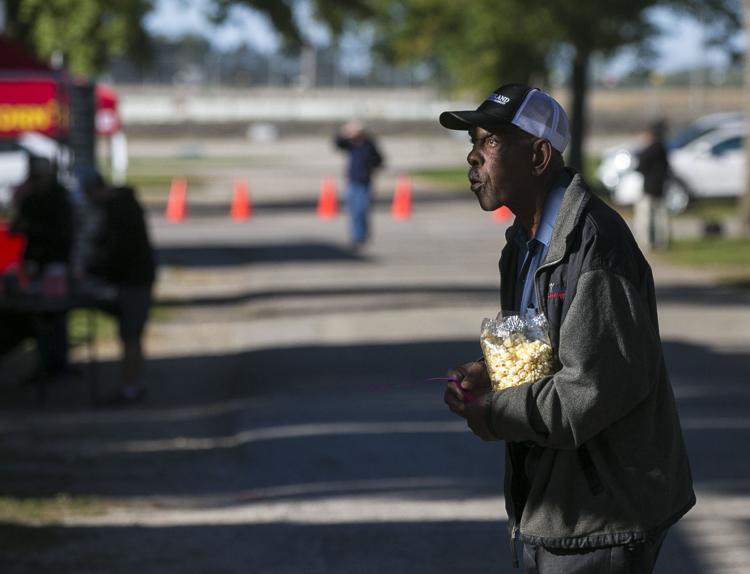 Bash 3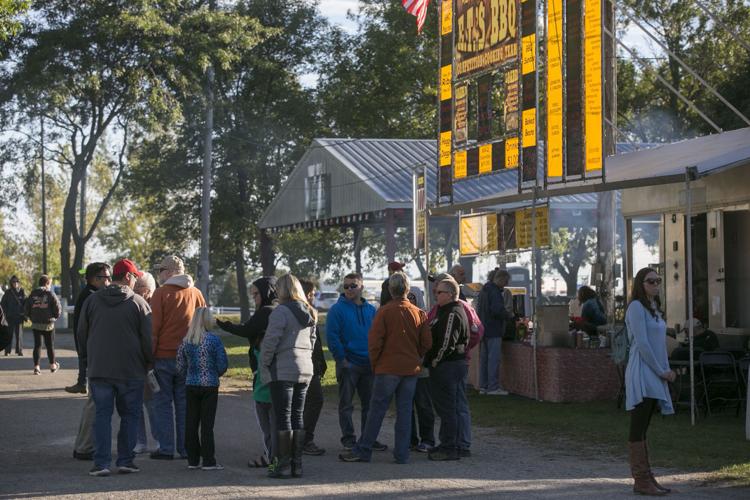 Bash 4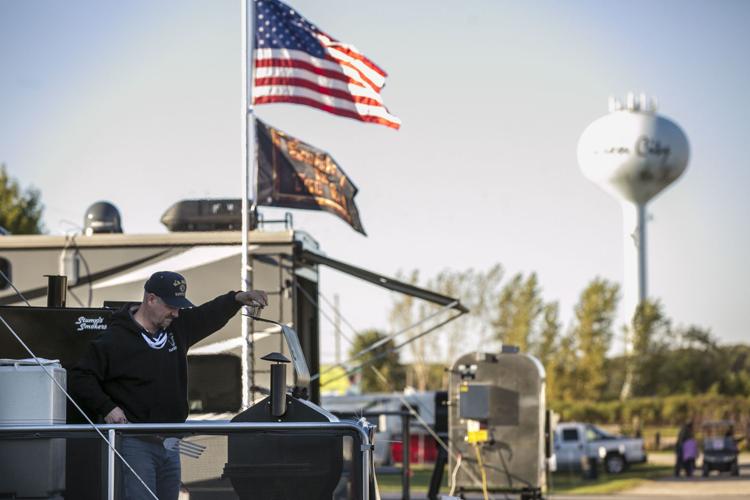 Bash 5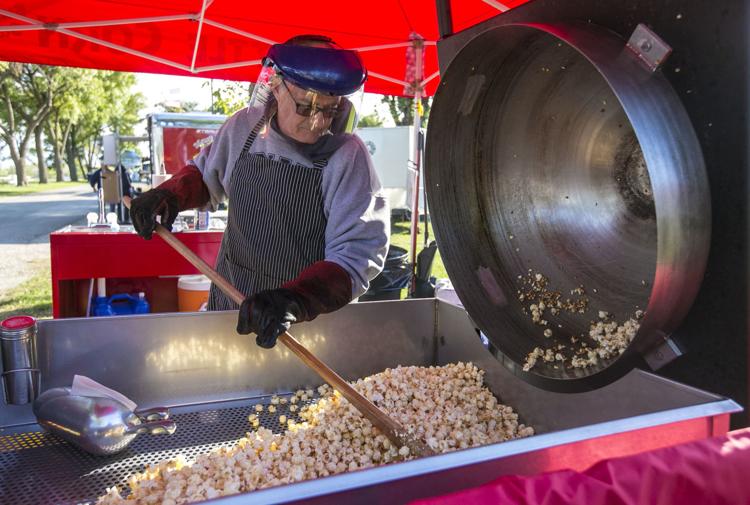 Bash 6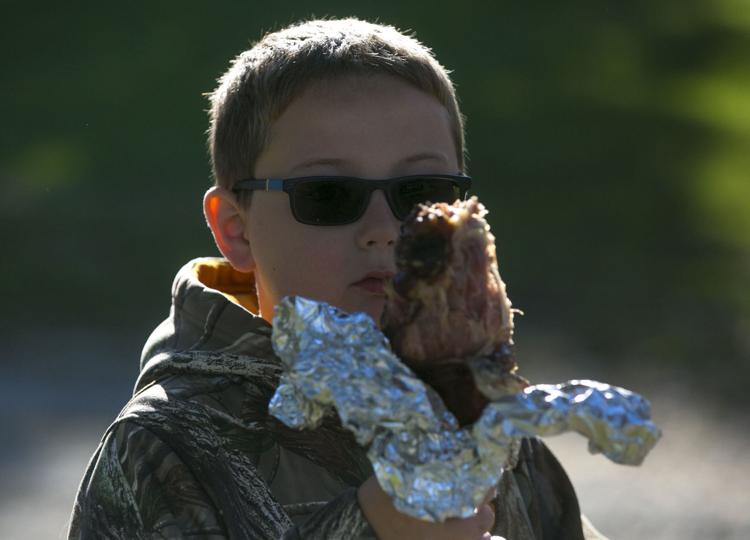 Bash 7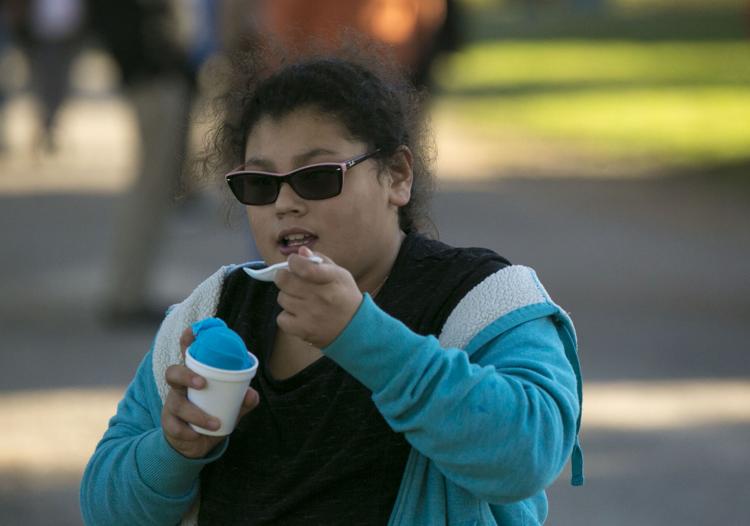 Bash 8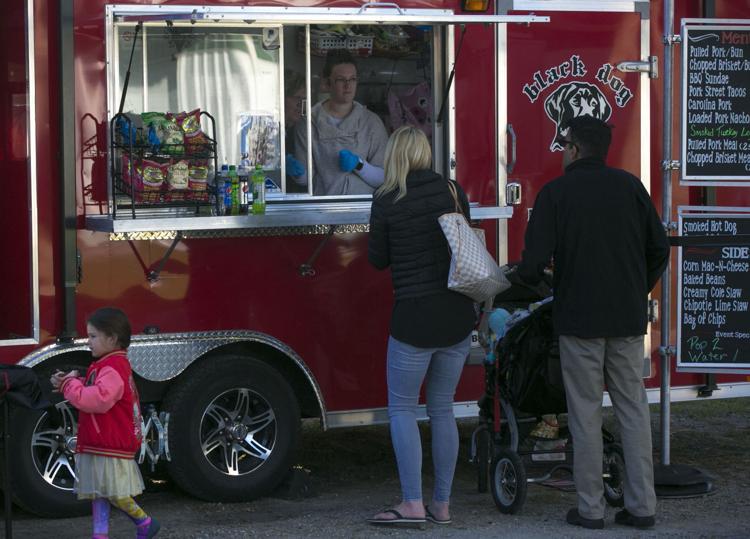 Bash 9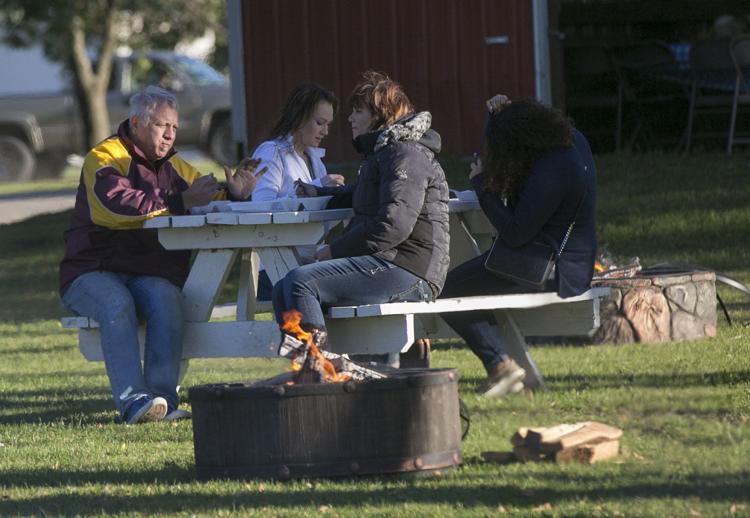 BBQ Bash 2018 (1).jpg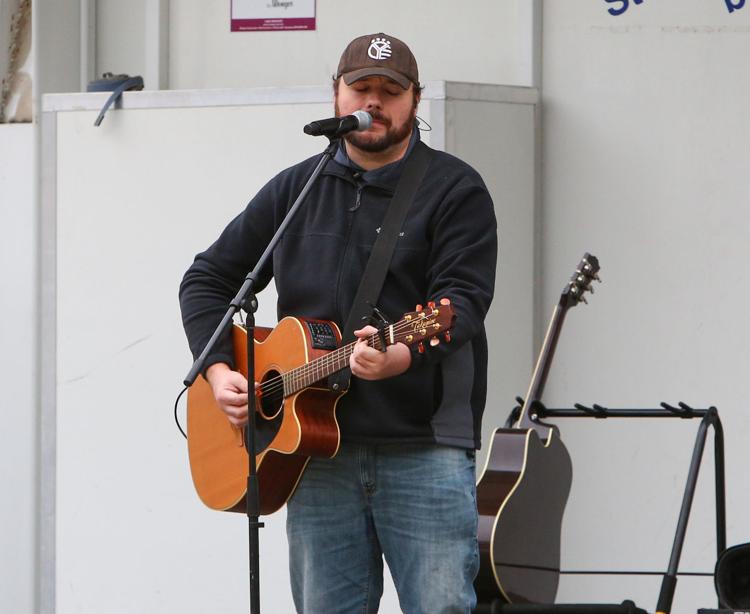 BBQ Bash 2018 (2).jpg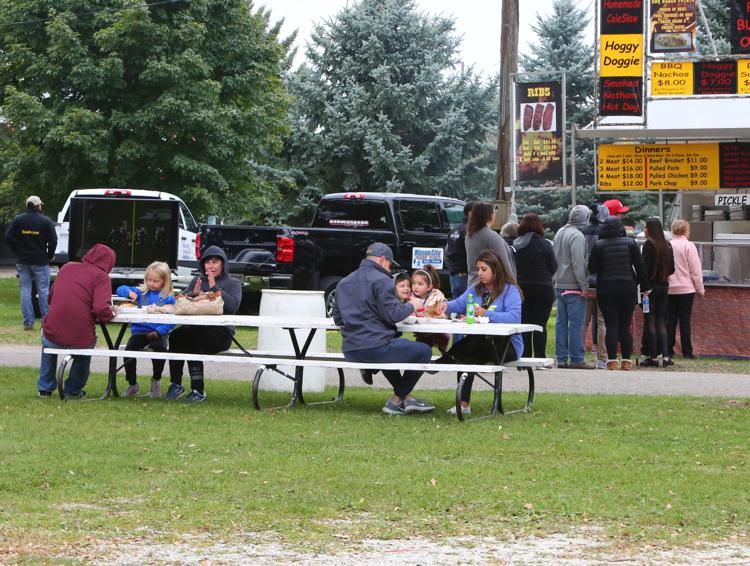 BBQ Bash 2018 (3).jpg
BBQ Bash 2018 (4).jpg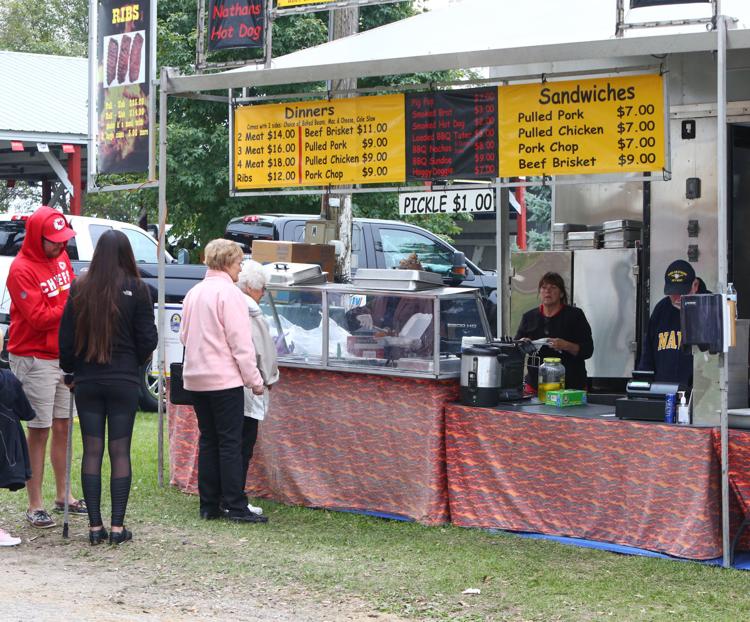 BBQ Bash 2018 (5).jpg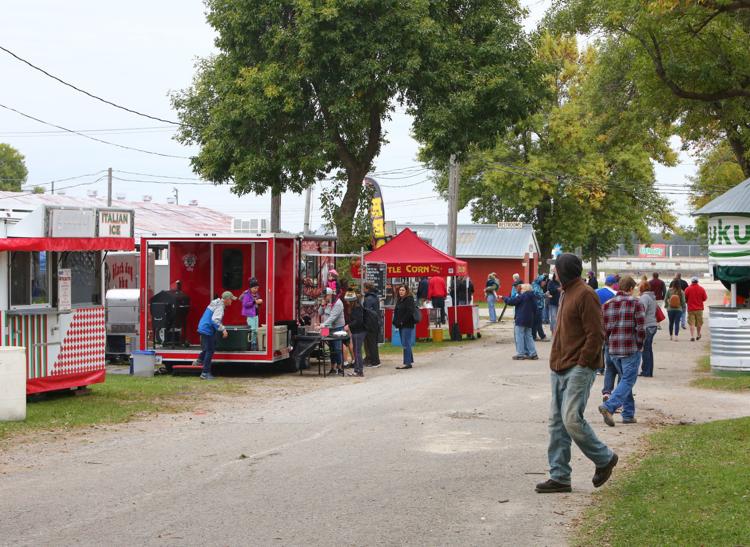 BBQ Bash 2018 (6).jpg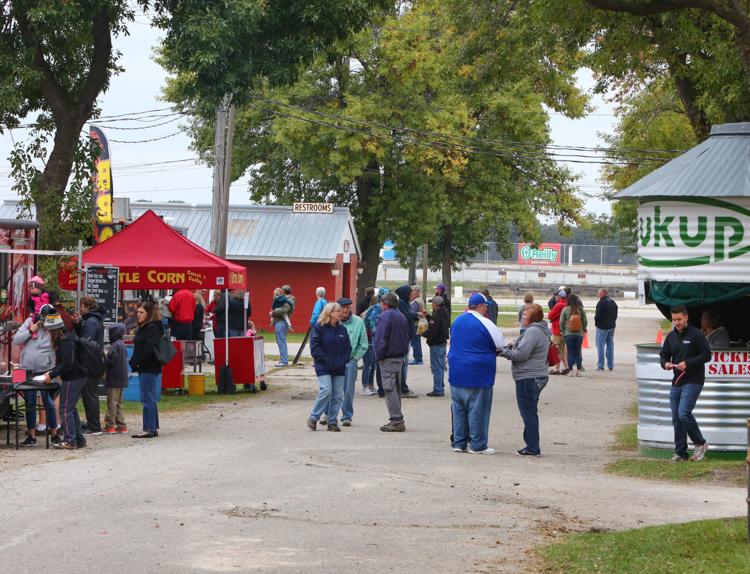 BBQ Bash 2018 (7).jpg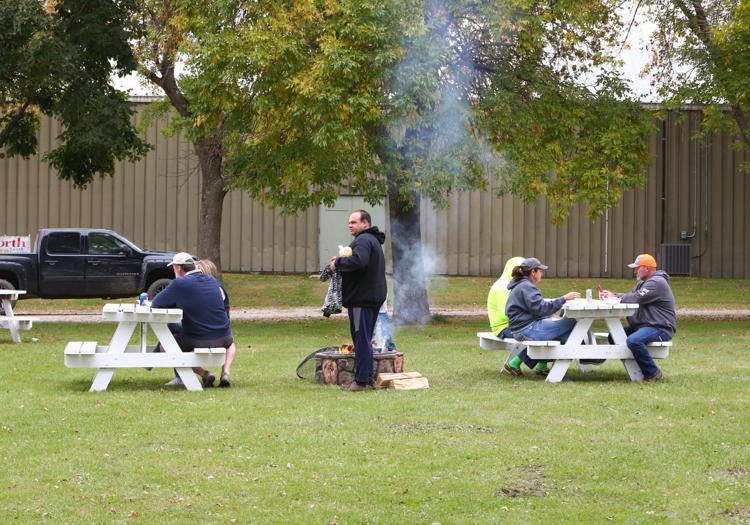 BBQ Bash 2018 (8).jpg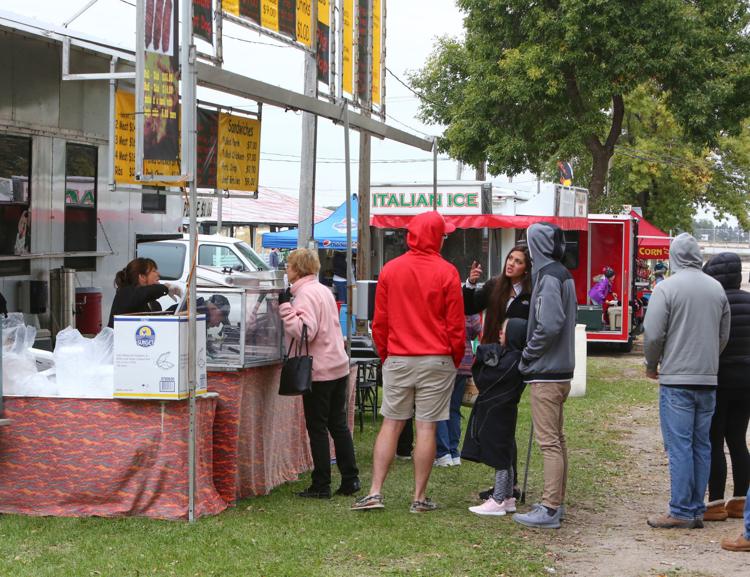 BBQ Bash 2018 (9).jpg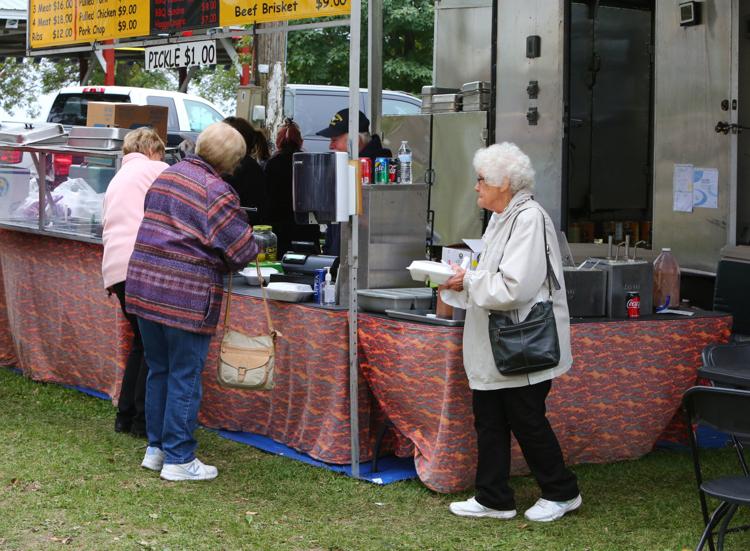 BBQ Bash 2018 (10).jpg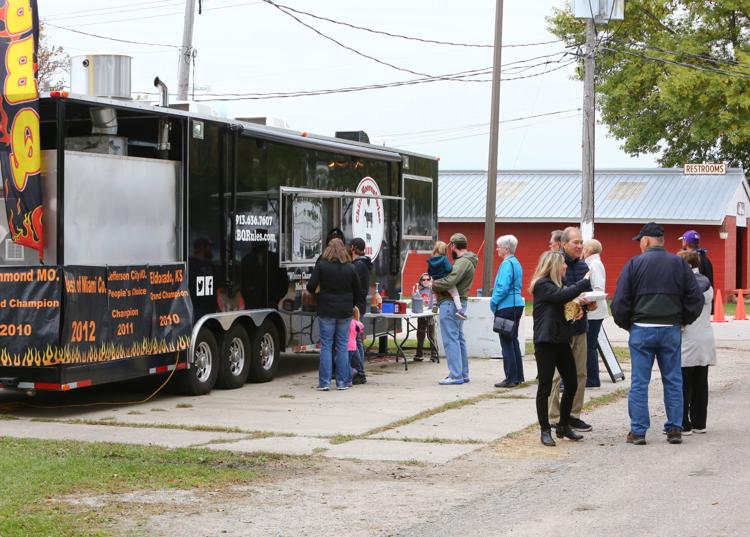 BBQ Bash 2018 (11).jpg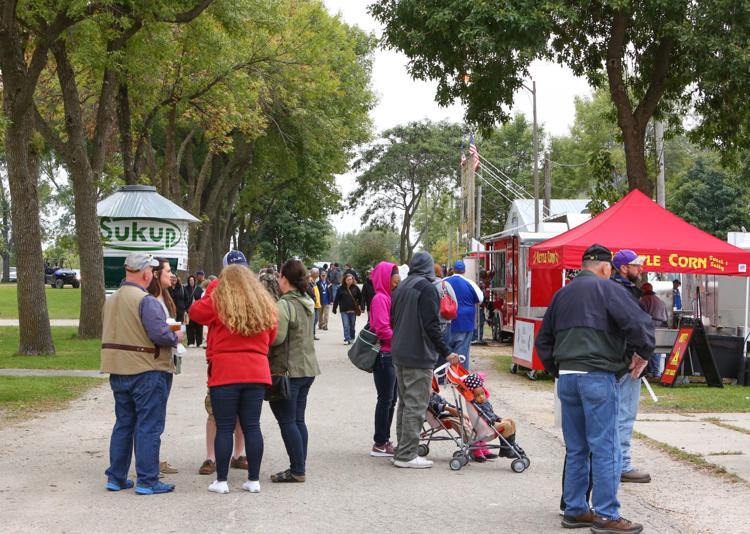 BBQ Bash 2018 (12).jpg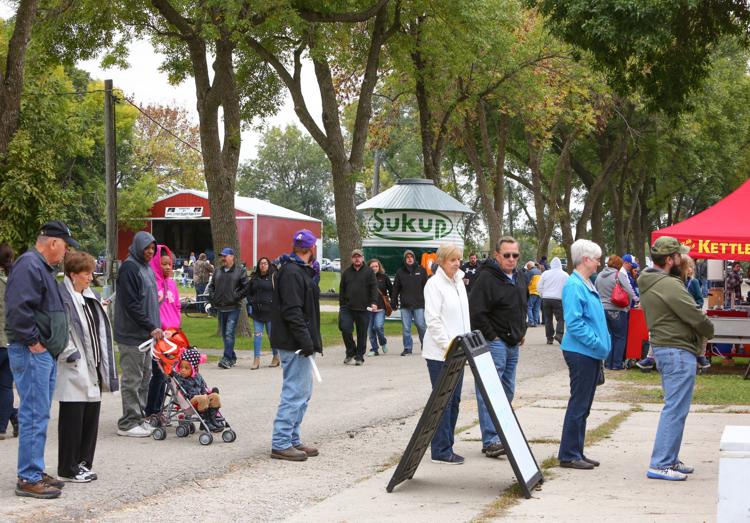 BBQ Bash 2018 (13).jpg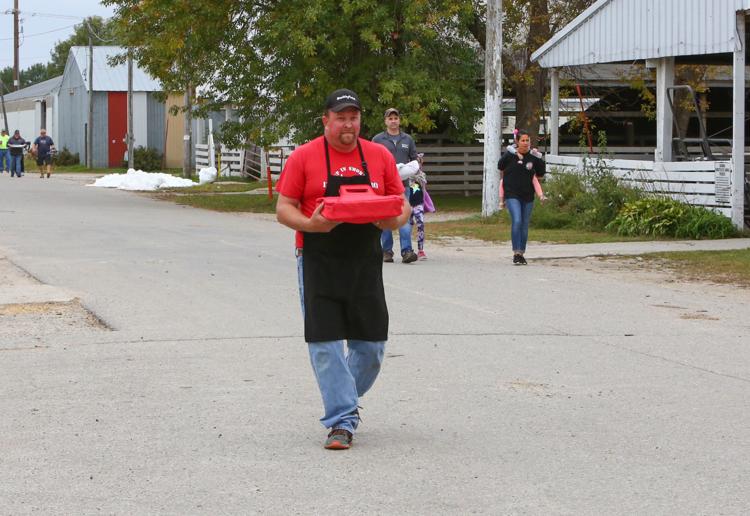 BBQ Bash 2018 (14).jpg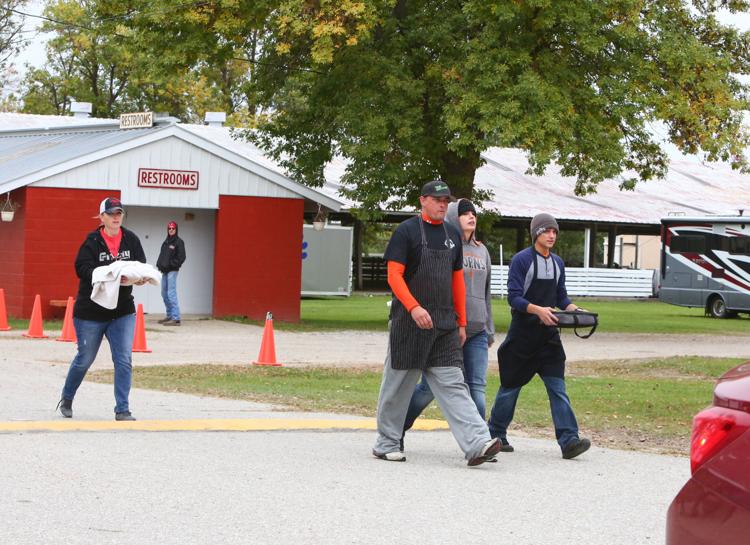 BBQ Bash 2018 (15).jpg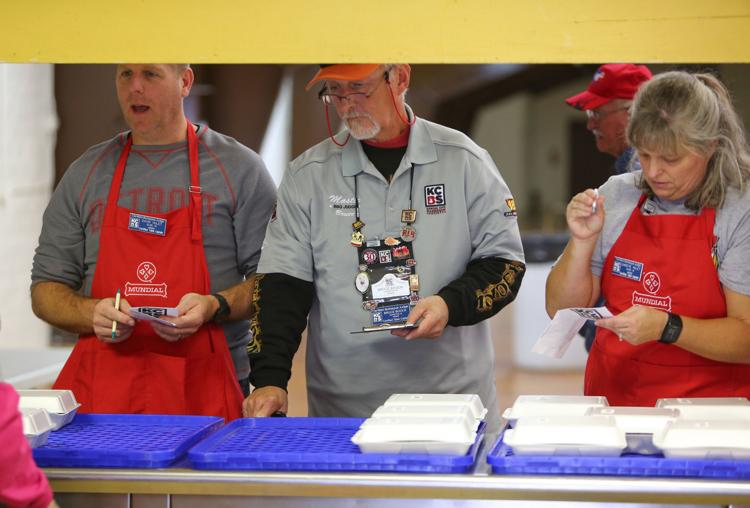 BBQ Bash 2018 (16).jpg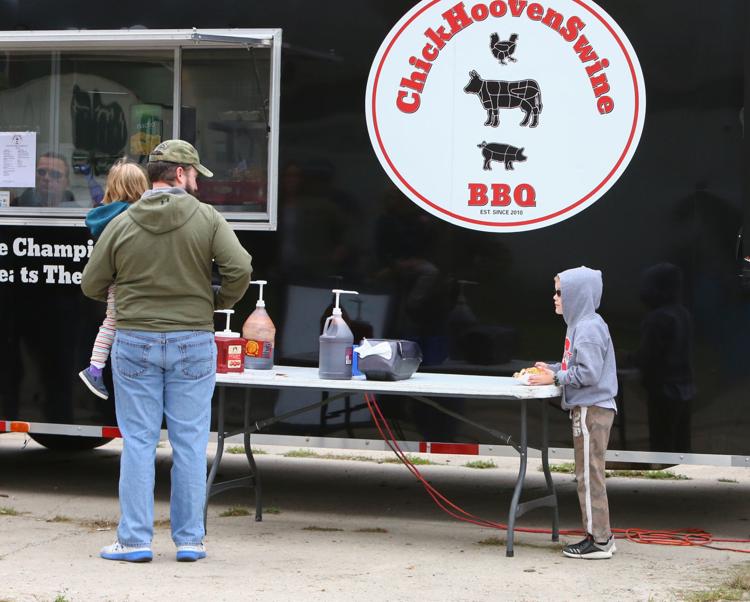 BBQ Bash 2018 (18).jpg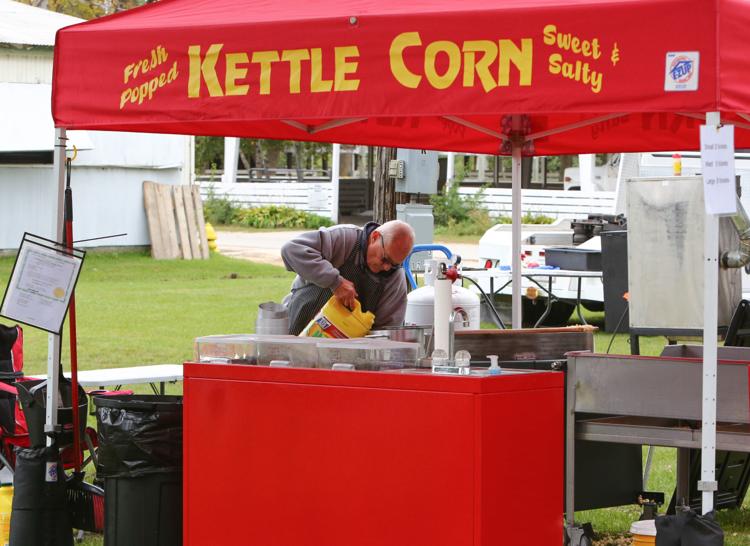 BBQ Bash 2018 (20).jpg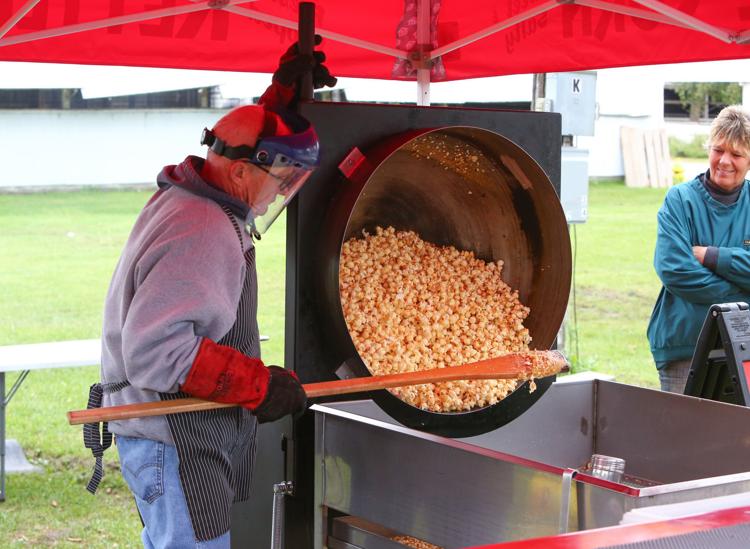 BBQ Bash 2018 (21).jpg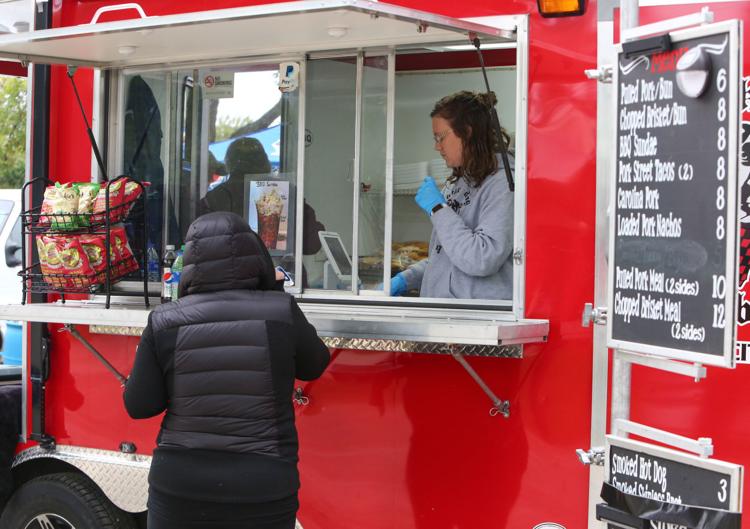 BBQ Bash 2018 (22).jpg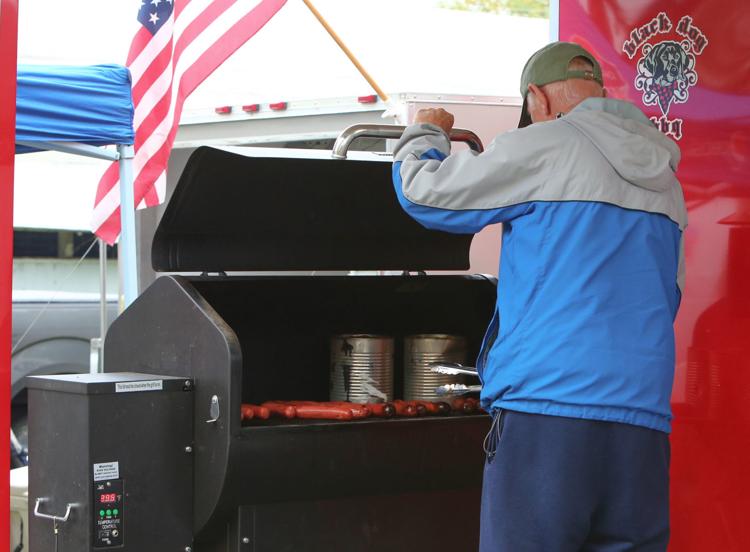 BBQ Bash 2018 (23).jpg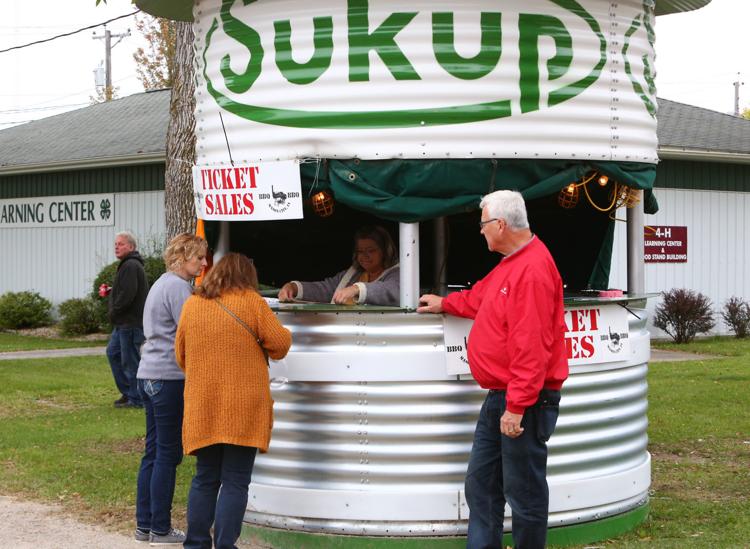 BBQ Bash 2018 (24).jpg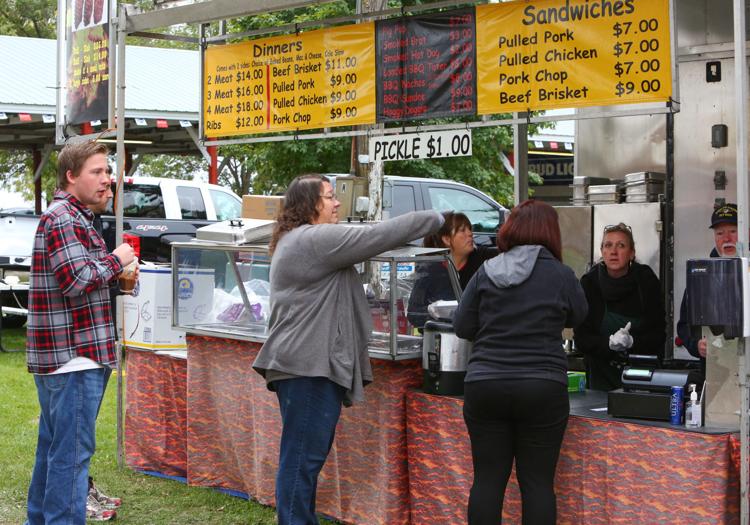 BBQ Bash 2018 (25).jpg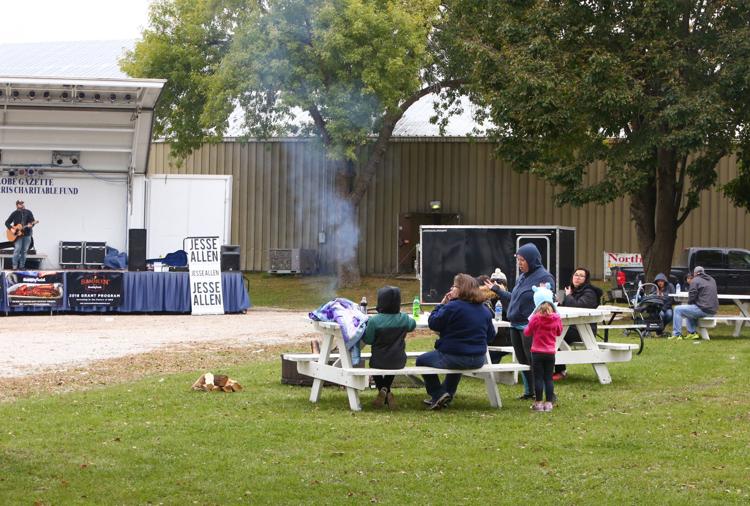 BBQ Bash 2018 (26).jpg
BBQ Bash 2018 (27).jpg