A mysterious tale featuring a headless horseman is set to take the Stebens Children's Theatre stage in time for Halloween.
"The Legend of Sleepy Hollow," sponsored by Alpha Orthodontics, opens Wednesday at the theater, 616 N. Delaware Ave., in Mason City. Performances are at 7 p.m. Wednesday through Saturday and 1 p.m. Sunday.
"It's kind of a story we've all heard of and we know it has a headless horseman in it, but it's more than that," said Tom Ballmer, Stebens Children's Theater director.
The play is based on the gothic classic written by Washington Irving that was published in 1820.
"The Legend of Sleepy Hollow" follows schoolmaster Ichabod Crane, played by Kyler Fredricks, who moves to Sleepy Hollow and falls in love with the lovely and wealthy Katrina Van Tassel, cast as Angela Schutt.
However, Brom "Bones" Van Brunt is determined to scare him — and other suitors — away with pranks and ghostly legends, like the headless horseman believed to be a Hessian soldier who was decapitated by a cannonball in battle.
This is the second time the theater has presented "The Legend of Sleepy Hollow" within the past decade.
"We had a great time with it," Ballmer said. "It's just a very fun play."
Schutt, a Newman Catholic junior, appeared in the production in 2013 as one of the students and was excited to return to the stage, and the show, with more experience.
And she has plenty of it.
Schutt has appeared in about 15 on-stage productions at Stebens, including her recent "Romeo and Juliet Together (and Alive!) at Last."
"It's nice to be one of the more experienced people in the show, because there are a lot of kids, elementary-school and middle-schoolers in it," she said.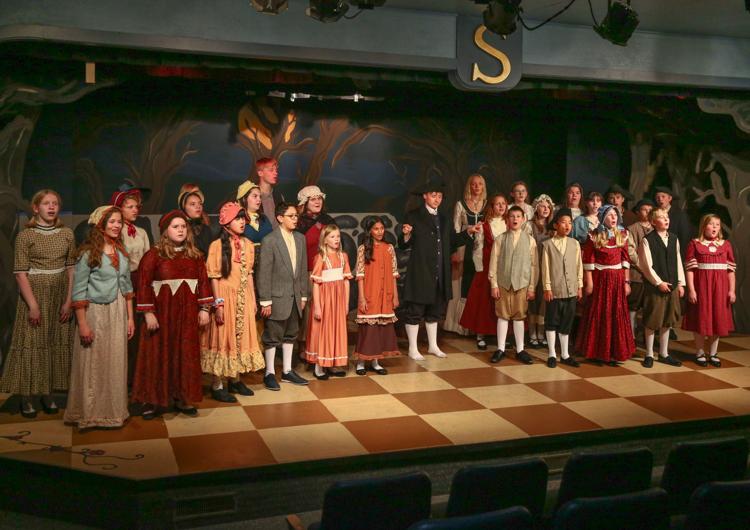 Schutt described her character, Katrina Van Tassel, as flirtatious, especially toward Ichabod, which is "completely opposite" from her personality, which makes the role challenging and fun.
Daniel Stephenson, a Mason City High School senior who was cast as Brom Van Brunt, said the same about his role.
You have free articles remaining.
He compared his character to Gaston in "Beauty and the Beast" because he's overly confident, mean and a bit of a prankster.
"I don't connect with him a whole lot because he's not like me, but I think he's pretty fun to play," Stephenson said.
Stephenson was last seen on the Stebens stage in "The Addams Family" in April.
He's enjoyed working with cast and mentoring the younger children playing his Rustic Lads.
"It's been a great time," he said.
Fredricks, a Mason City High School sophomore, said he auditioned for the show because he wanted to appear in a Stebens production.
His last stage appearance at the theater was in "Once Upon a Mattress."
He described his character, Ichabod, as "over-the-top," dramatic and a scaredy-cat.
Fredricks favorite part of the show is acting with his friends.
The production is bolstered by a cast and crew of more than 30 members.
Those cast in "The Legend of Sleepy Hollow" are: Kyler Fredricks, Ichabod Crane; Madelin Judkins, Widow Winetraub; Madilynn Loats, Hilda Winetraub; Youssef Raji, Cornwall; Daniel Stephenson, Brom Van Brunt; Angela Schutt, Katrina Van Tassel; Ben Aronsen, Pastor; Grant Lee, Van Ripper; townspeople Brynn Christianson, Delia Fick, Kennedee Halligan, Rebecca Kadera, Emily Manchester and Delaney Schinagel; Kaleb Hrubets, first student; Naomi Garrett, second student; Sophie Malek, third student; Claire Sampson, fourth student; Jordan Roehl, fifth student; students Sofia Ahari, Elsa Bookmeyer, Tatem Eisenlohr, Cooper Garrison, Skylar Hartkopp, Yutong Jaing, Emme Kappmeyer and Piper Staley; Rustic Lads Ben Aronsen, Jackson Everist, Roman Philpott, Alexander Shipman and Lukas Shipman; Ben Aronsen, headless horseman; Alexander Shipman, horse's head; and Grant Lee, horse's body.
The crew is Delia Fick, assistant stage manager; Parker Fredrick, light operator; Seth Pistek, light design; Molly Gerrietts, musical director; Angela Schutt, props; Amelia Mirowski, sound operator; Nick Cadena, spot operator; and Brynn Christianson, stage manager.
Tickets are $11 for adults and $8 for children 18 and younger. They are available at the theater or by calling the box office 641-424-9802 between noon and 5 p.m. weekdays.
Photos: Stebens Children's Theatre over the years in Mason City
Stebens Children's Theatre - Matilda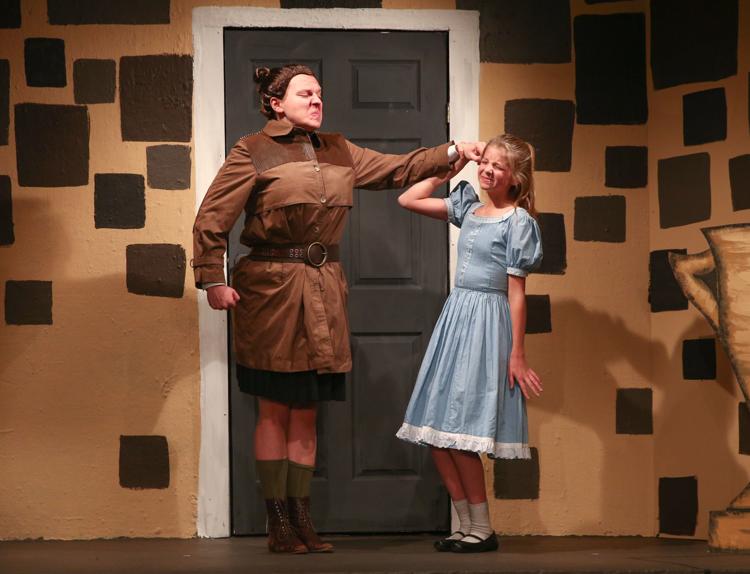 Stebens Children's Theatre - Sleepy Hollow
'Larry Wells and the Charming Harmonies'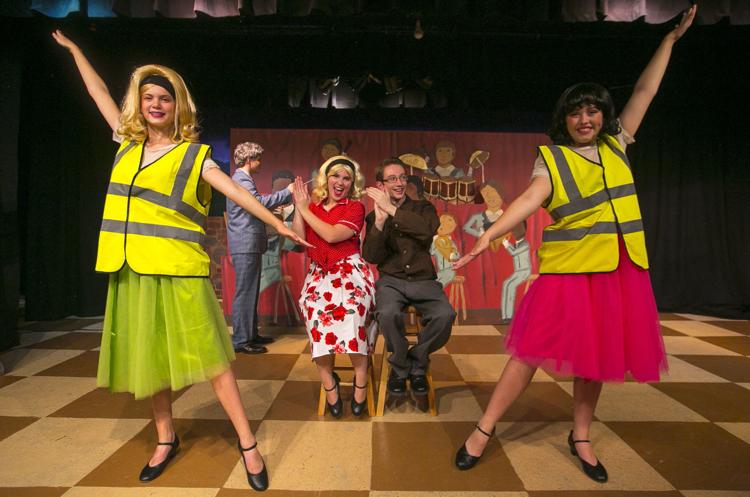 Romeo and Juliet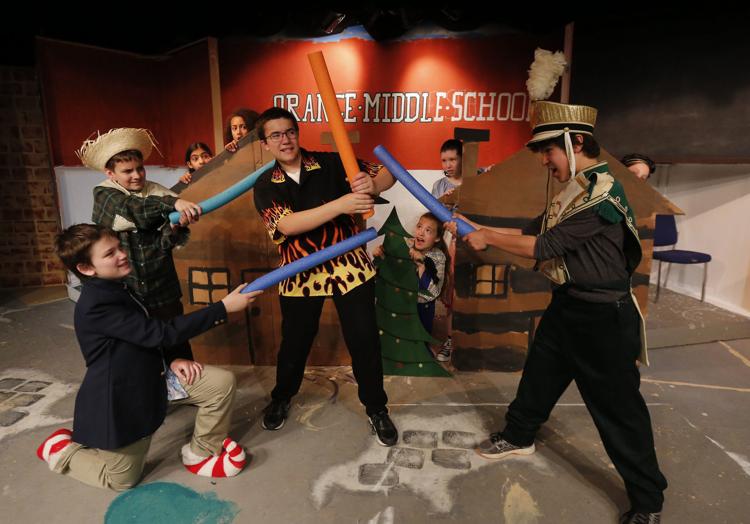 Addams Family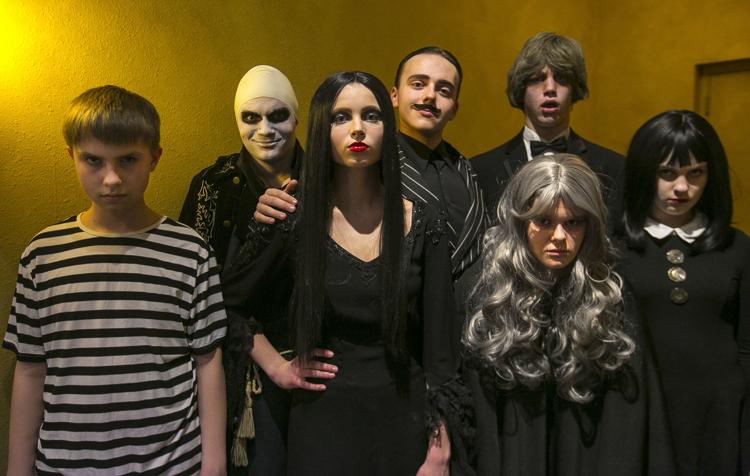 Brer Rabbit 1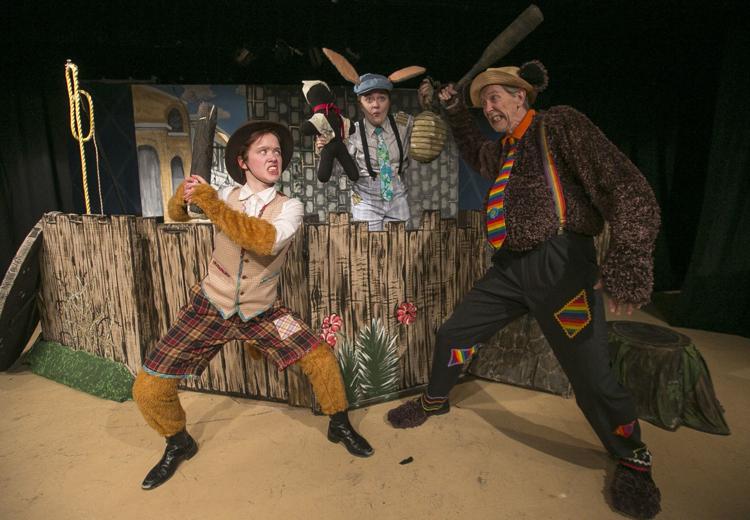 Stebens Children's Theatre presents Tom Sawyer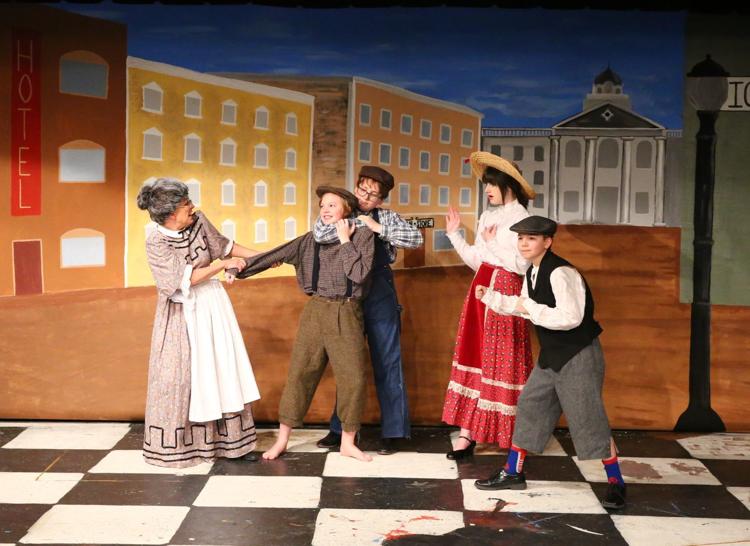 Stebens 1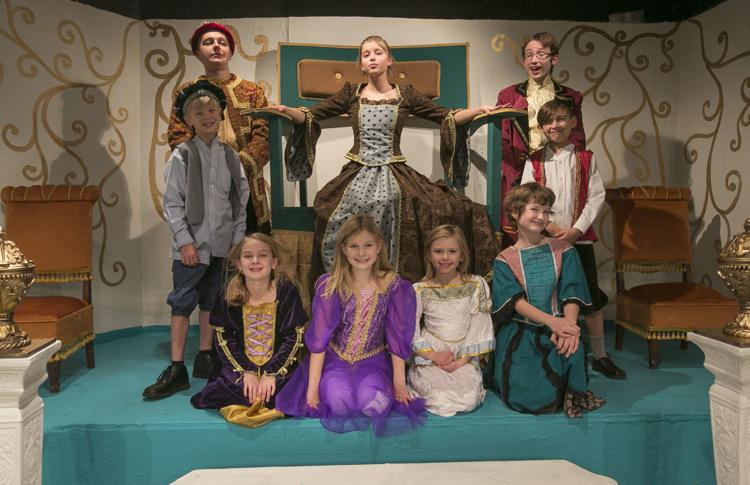 Stebens 1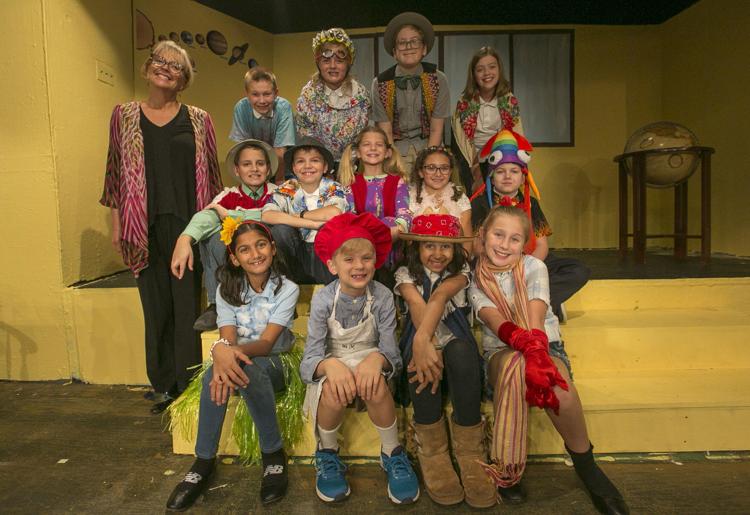 Dixie Sweethearts
Steben's 1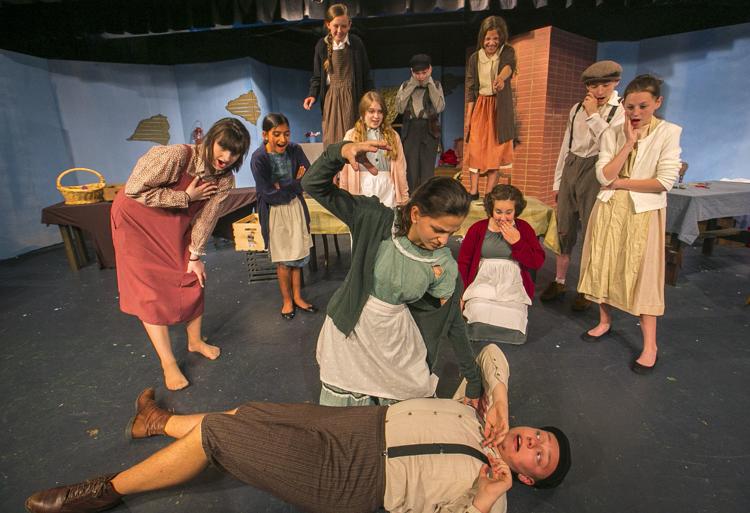 Stebens 1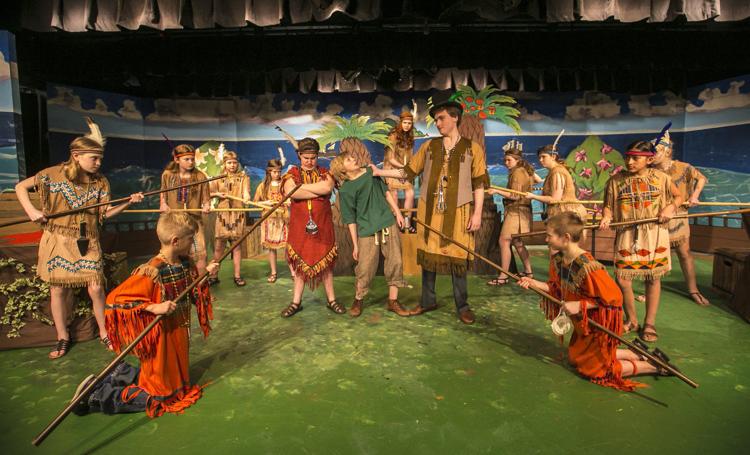 Stebens 1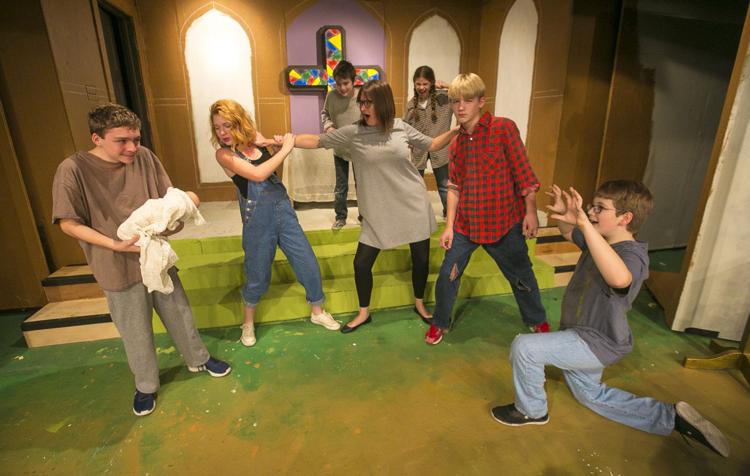 Cinderella Preview 1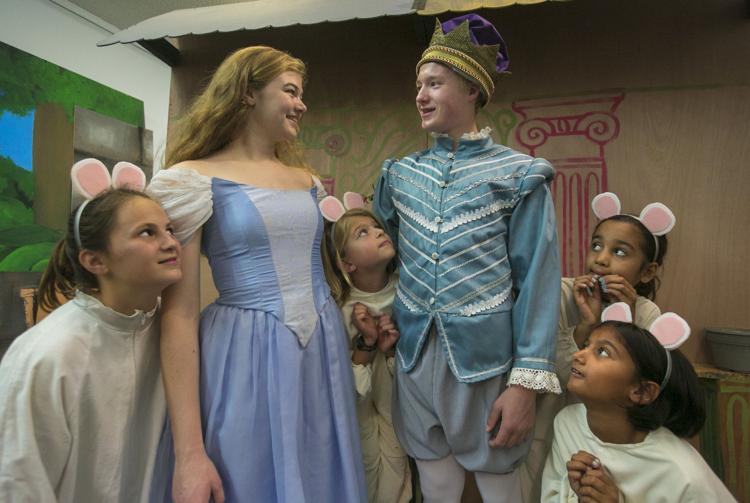 Stebens 1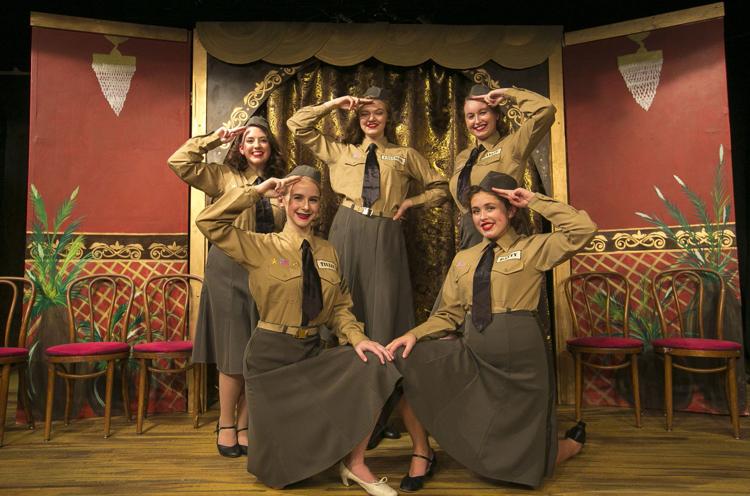 WH Stebens Children's Theatre 1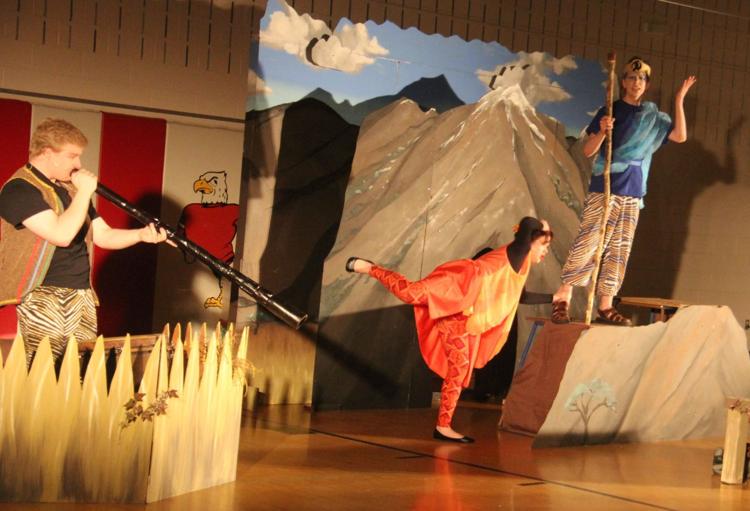 Stone Soup 1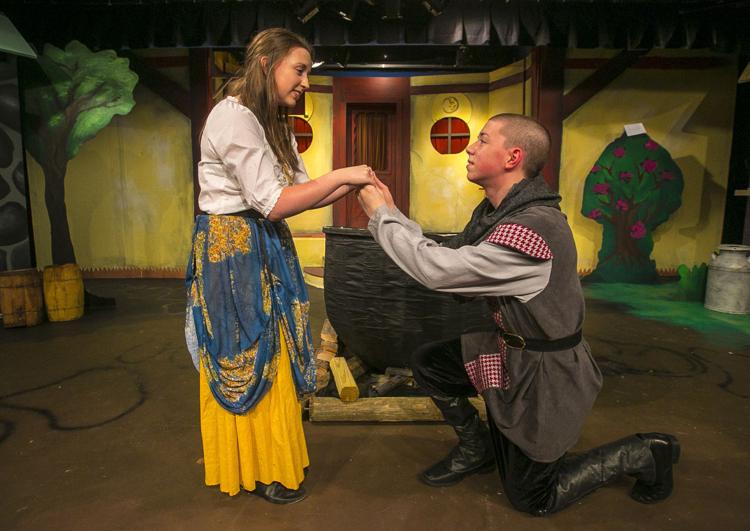 Sleeping Beauty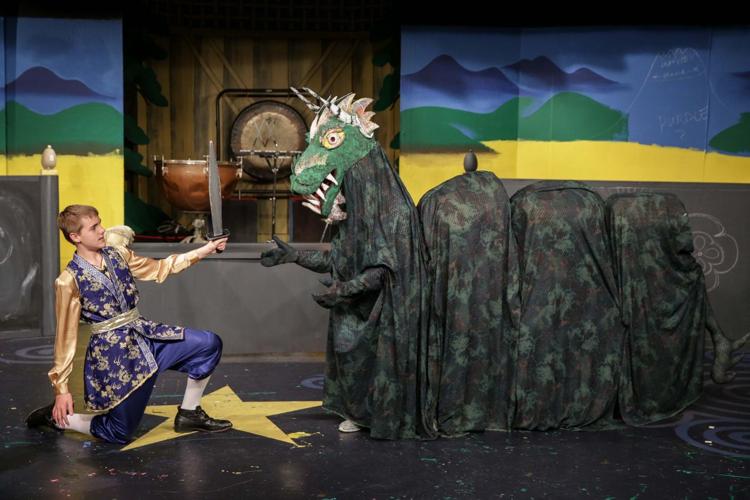 Stebens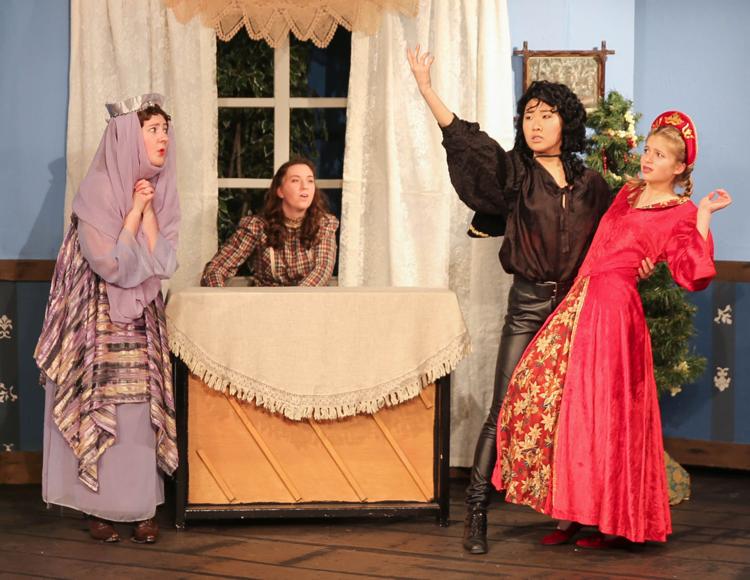 Joseph and the Amazing Technicolor Dreamcoat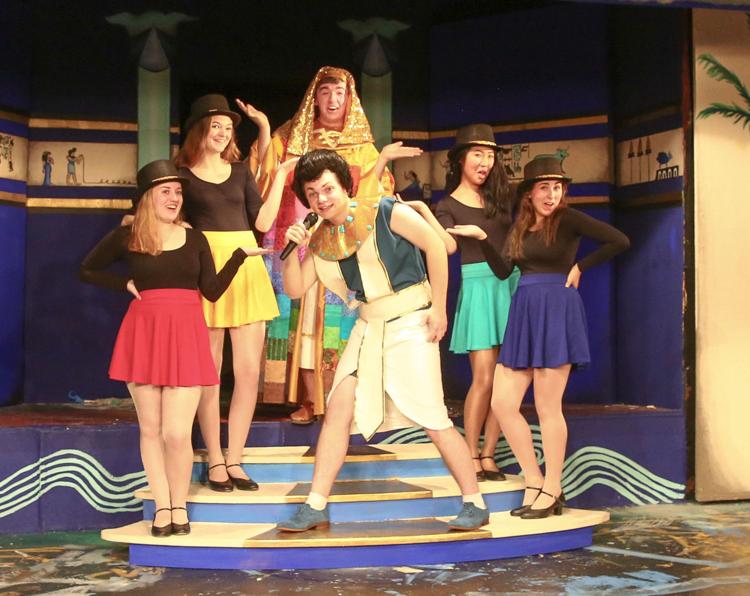 Smoke On the Mountain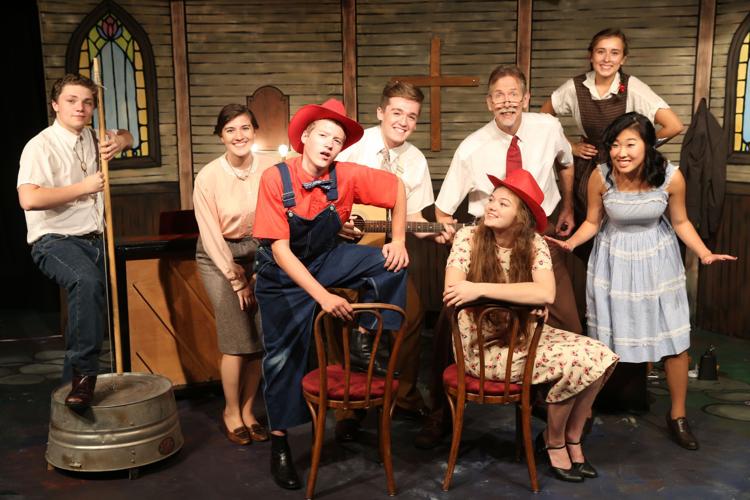 Noodle Doodle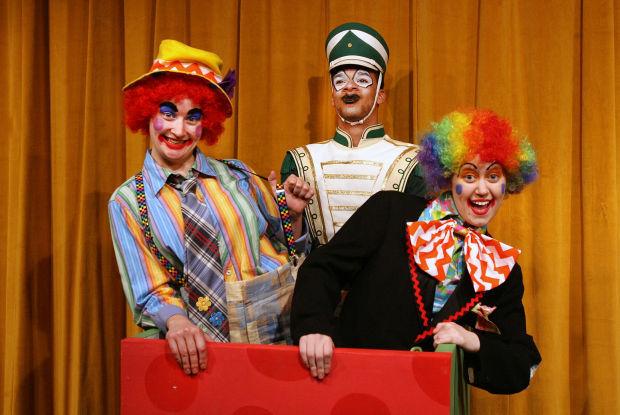 Honk!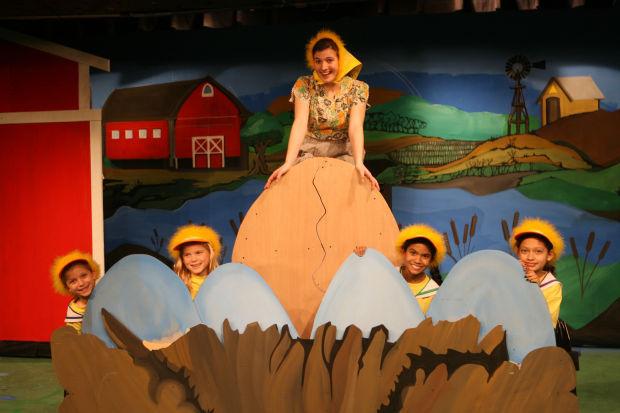 Stebens 12 Dancing Princeses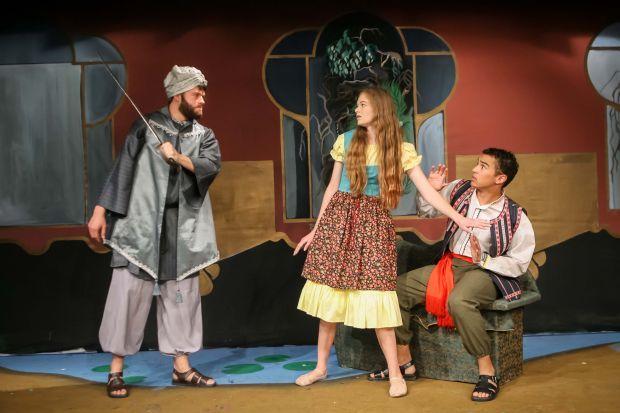 Stebens Barn Dance.jpg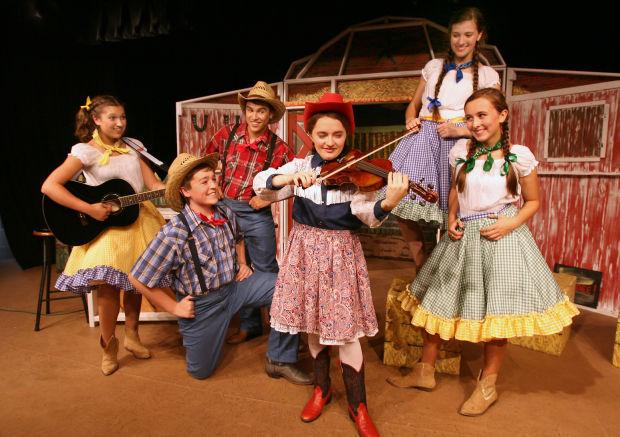 Abby and the Absolutes. Musical revue traveling show
Pied Piper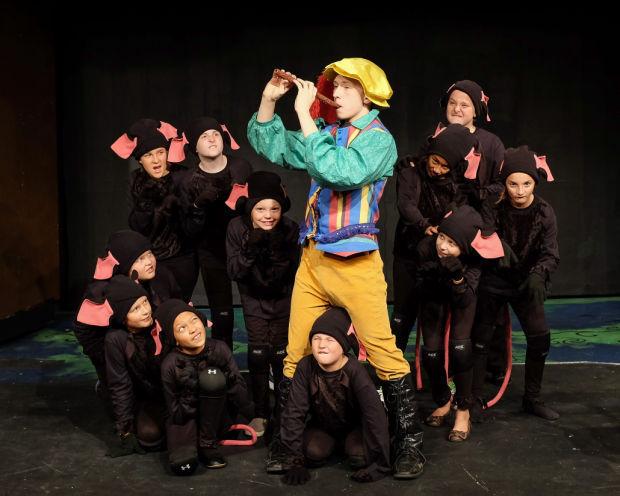 Charlie Brown
Little Red Riding Hood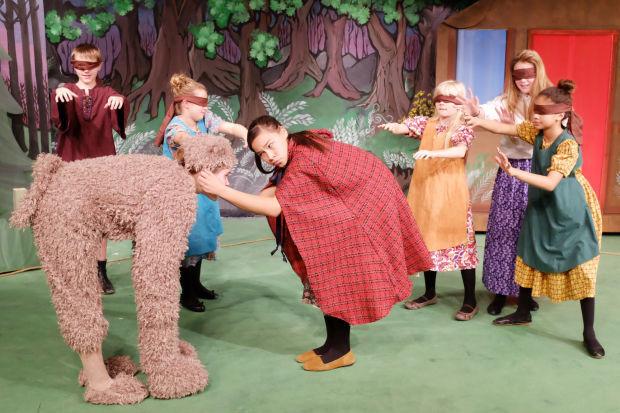 "The Fisherman's Wife"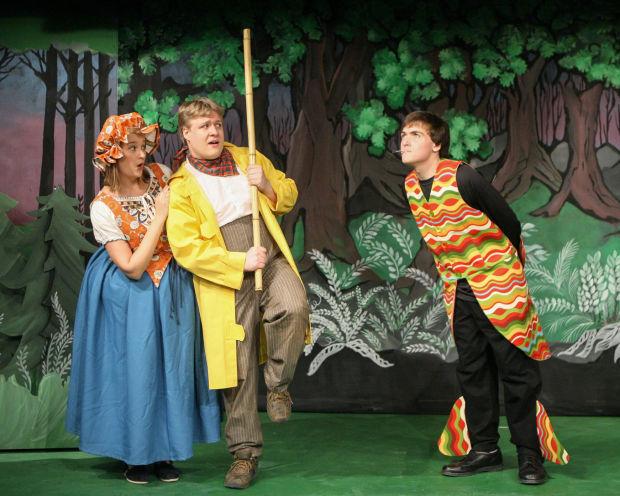 Bugsy Malone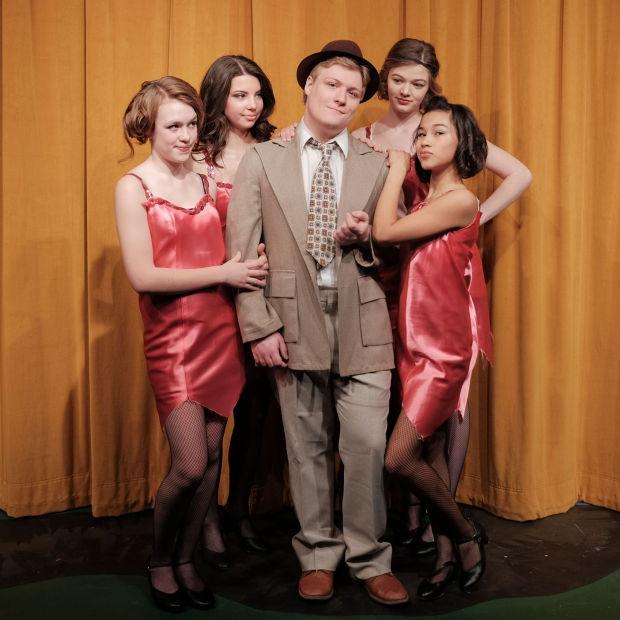 Still Life With Iris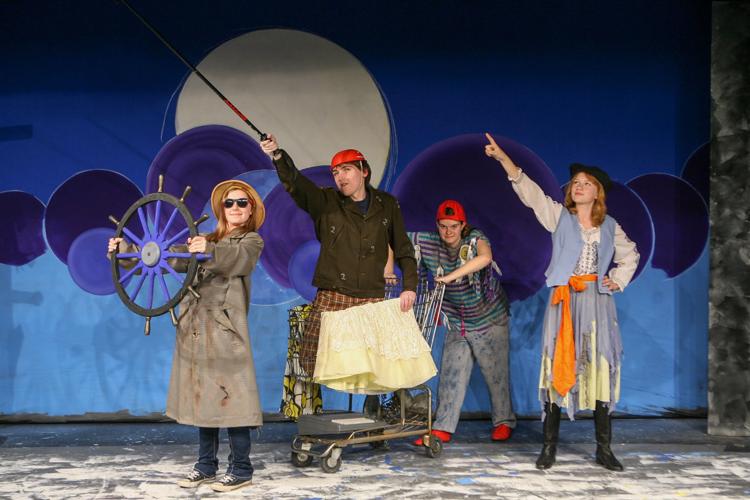 Swingtime Canteen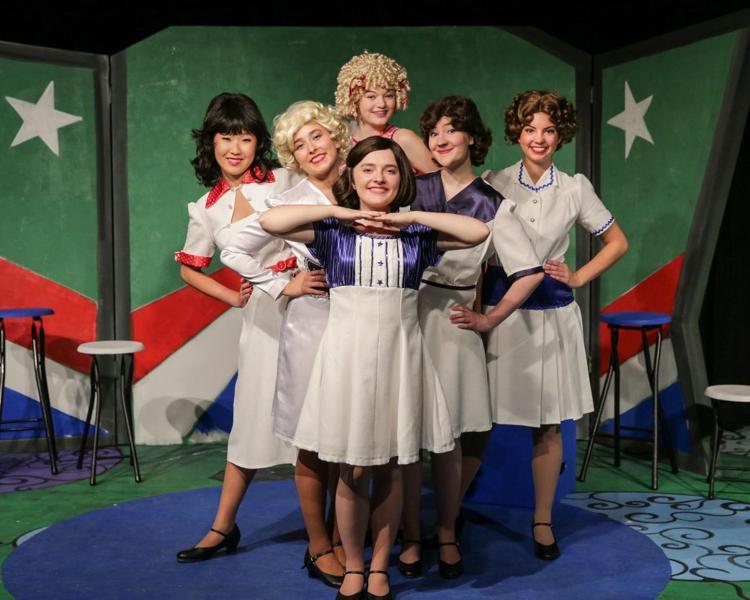 "Off with her head!"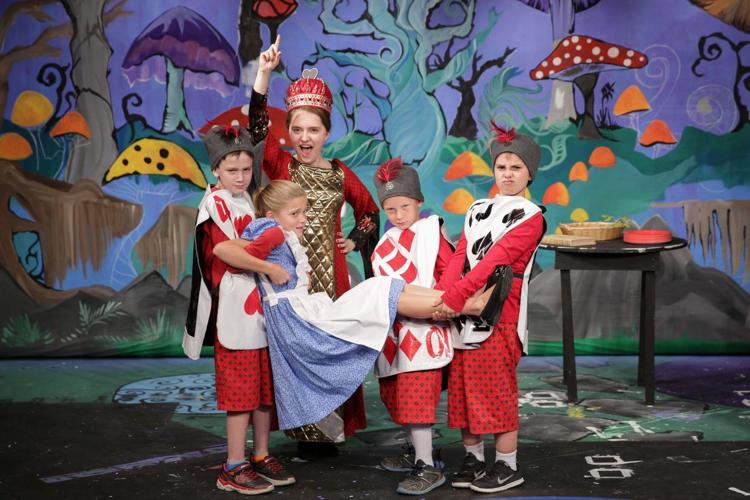 "Annie"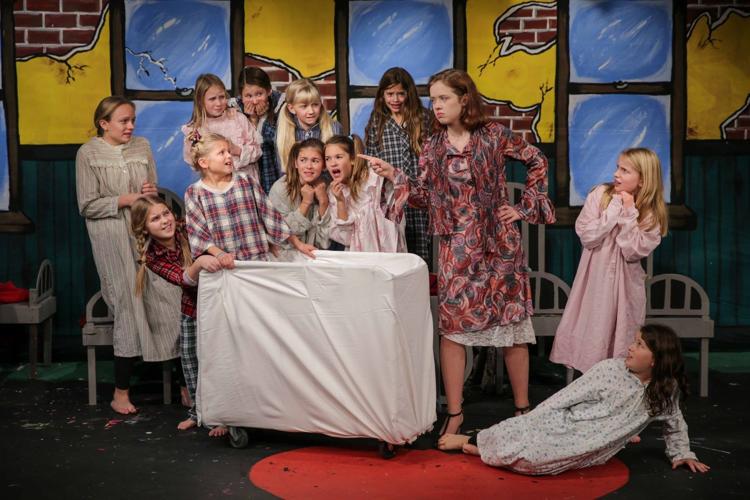 Wind in the Willows
"Why Mosquitos Buzz"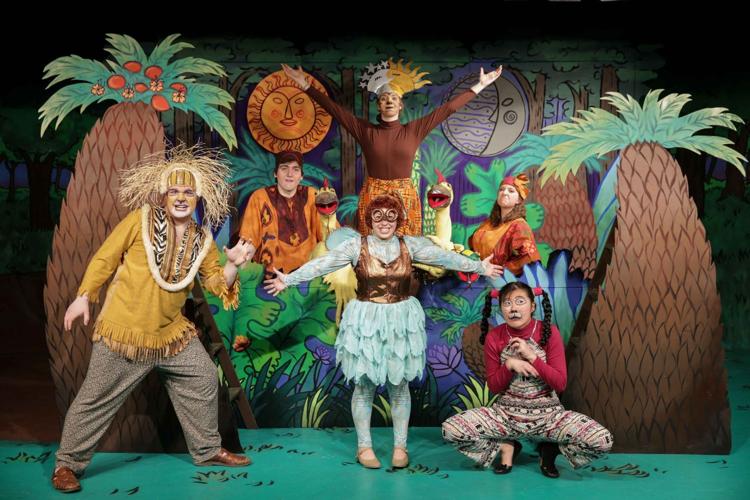 Alexander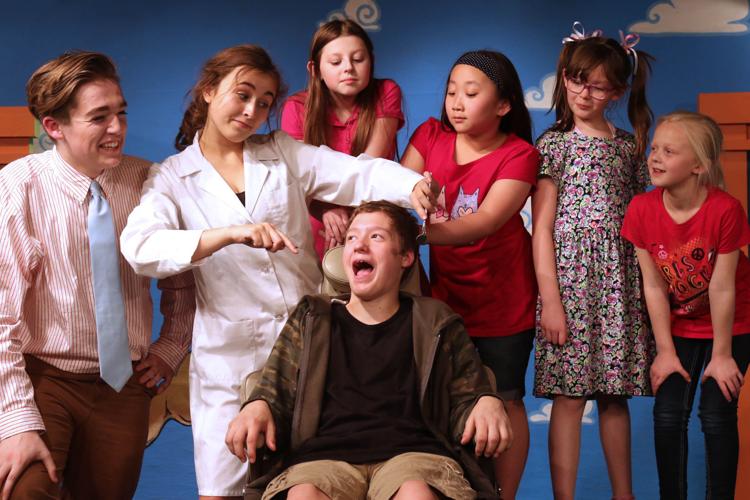 Stebens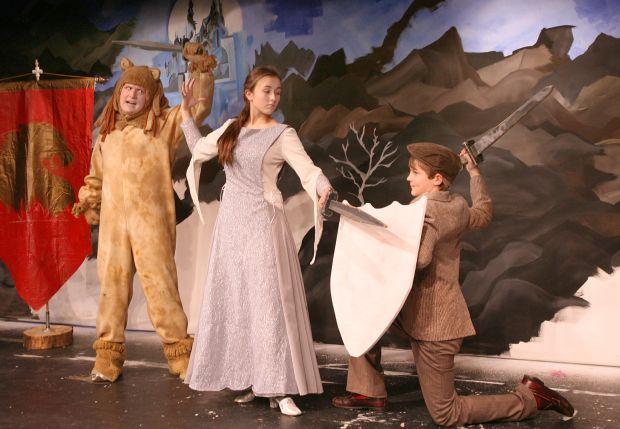 Stebens A Christmas Carol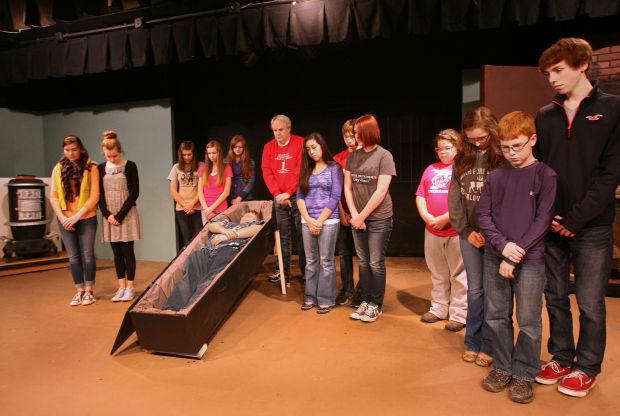 The Legend of Sleepy Hollow