A comedic middle school take on Shakespeare's classic "Romeo and Juliet" is returning to Stebens Children's Theatre in Mason City.
"Romeo and Juliet Together (and Alive!) at Last," sponsored by Larson Printing, premieres Wednesday at the theater, 616 N. Delaware Ave. Performances are at 7 p.m. Wednesday through Saturday and 2 p.m. Sunday.
"It's just really funny," said Brynn Christianson, who is cast as Anabell Stackpoole and Juliet in the production. "If you walk in, there is no way you will not laugh."
The play, adapted by Sandra Fenichel Asher from a book written by Avi, is about middle-schoolers who stage a performance of "Romeo and Juliet" to bring their extremely shy classmates – and crushes – Pete Saltz, played by Alex Bohls, and Anabell Stackpoole, together by casting them as the leads.
However, lack of expertise, two weeks of rehearsal and a classmate's villainy threaten the well-intentioned endeavor every step of the way.
"As a director, it's very hard to work on because we see all these bad choices being made and we're always trying to correct them," said Tom Ballmer, Stebens executive director. "Now, we're trying to make all these bad choices and trying to live with those choices, while also trying to make them funny."
This is the third time the theater has presented "Romeo and Juliet Together (and Alive!) at Last" within the past 20 years.
Ballmer said the play is very recognizable for those who enjoy the Shakespearean classic, but it's less about "Romeo and Juliet" and more about middle-schoolers trying to unite their classmates.
"If you knew 'Romeo and Juliet,' it'd still be very funny because you know how it's supposed to go and you see these middle-schoolers totally ruining it, and it'll be hilarious," said Maggie Gerrietts, 13, who was cast as Lucy Neblet.
Gerrietts, who is in her ninth Stebens production, described her character as a trendy, smart gossip girl.
Lucy Neblet and Ed Sitrow, played by Alexander Shipman, are the masterminds behind the plot to bring the middle-school crushes together in the play.
The lights, music and costumes in the middle school play in "Romeo and Juliet Together (and Alive!) at Last" are hilarious, Gerrietts said.
You have free articles remaining.
"We were watching it the other day...and we were just cracking up," she said.
Christianson, 13, who is starring in her fifth Stebens production, said she's similar to her character, Anabell Stackpoole, who's a shy bookworm.
Bohls, 13, is appearing in his 11th on-stage production as the leading male, whose character has some noticeable quirks. His last was "Tom Sawyer."
His favorite scene is one in which he and other middle-schoolers re-enact the sword fight in "Romeo and Juliet" with pool noodles instead.
The production is bolstered by a nearly complete middle-school cast and crew of more than 30 members.
Those cast in "Romeo and Juliet Together (and Alive!) at Last" are: Alex Bohls, Pete Saltz/Romeo; Alexander Shipman, Ed Sitrow; Brynn Christianson, Anabell Stackpoole/Juliet; Benny Schutt, Ronald Radosh/Benvolio; Nicholas Cadena, Tom Hays/Friar; Maggie Gerrietts, Lucy Neblet; Abby Hartkopp, Priscilla Black/Nurse; Seth Pistek, Albert Hamilton/Tybalt; Owen Stroup, Jim Sondstrom; Ishnoor Kaur, Cindy Huber/party person; Destiny Kinyaiya, Mary Davis/party person; Marcus Shaffer, Sam Pettry/Mercutio; Naomi Garrett, Margaret Fitzsimmons/party person; Julia Arickx, Marks/party person; Hannah Hitchcock, Eliscue /party person; Angela Schutt, Amy Jefferson/Lady Capulet; Rebecca Kadera, Barish/Capulet; Yutong Jiang, Dubois/Balthasar; Olivia Schissel, Parks/Chorus/party person; Norah Truex, Miles/party person; Amelia Mirowski, Jessie Bolin; Brian Truex, Mr. Sullivan; Lydia Ouverson, Mrs. Bacon; Grace Perkinson, Betsy Hays; and Emily Manchester, Classmate/party person.
The crew is Sophia Ciavarelli, assistant director; Delia Fick, assistant stage manager; Seth Pistek, lights designer; Jon Losen, lights; Youssef Raji, sound; Tyler Duren, sound designer assistant; and Olivia Schissel, stage manager.
Tickets are $11 for adults and $8 for children 18 and younger. They are available at the theater or by calling the box office 641-424-9802 between noon and 5 p.m. weekdays.
Photos: Stebens Children's Theatre over the years in Mason City
Romeo and Juliet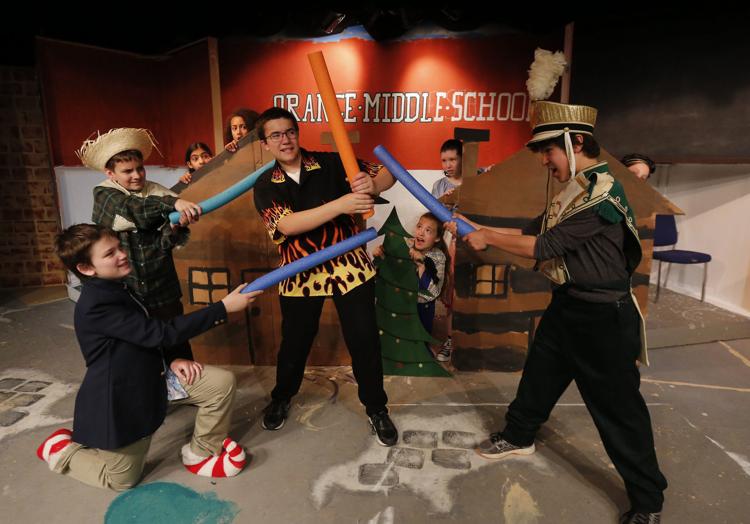 Addams Family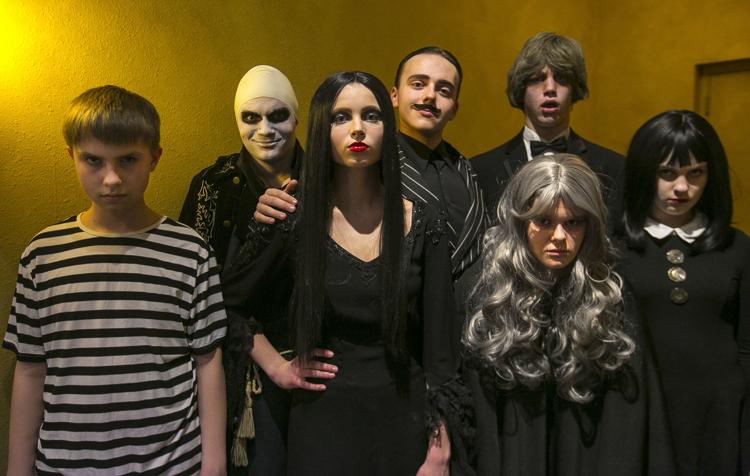 Brer Rabbit 1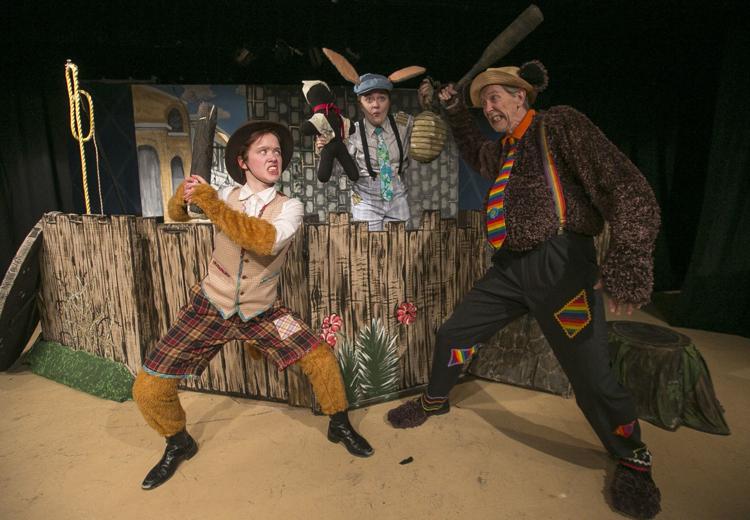 Stebens Children's Theatre presents Tom Sawyer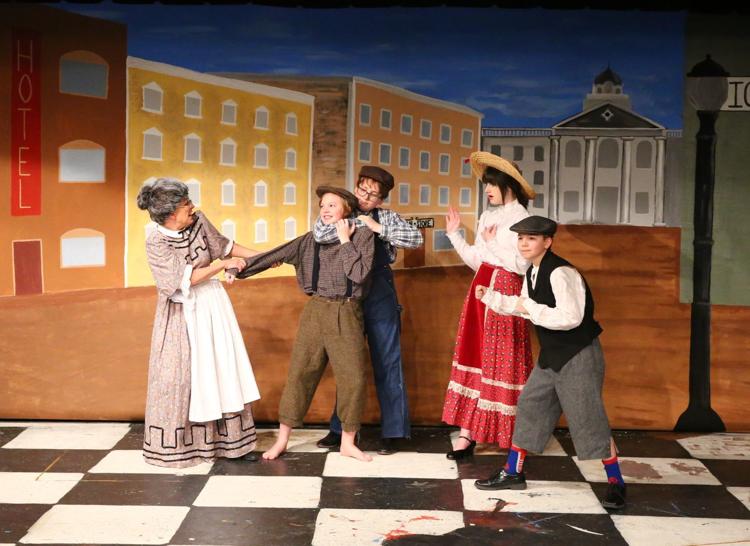 Stebens 1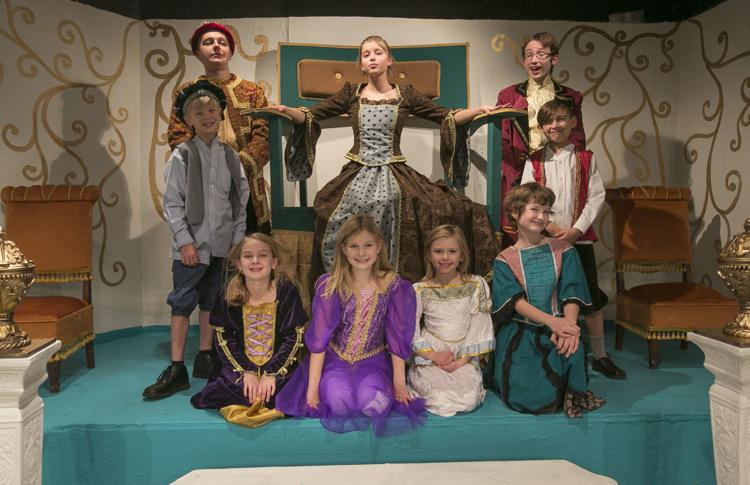 Stebens 1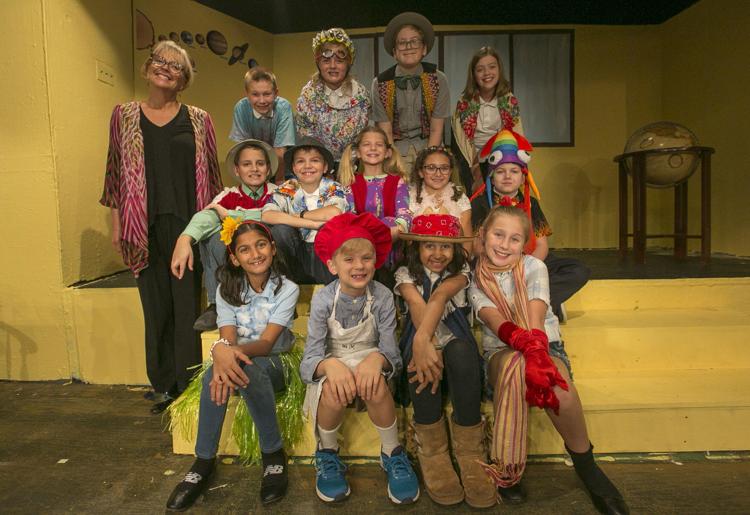 Dixie Sweethearts
Steben's 1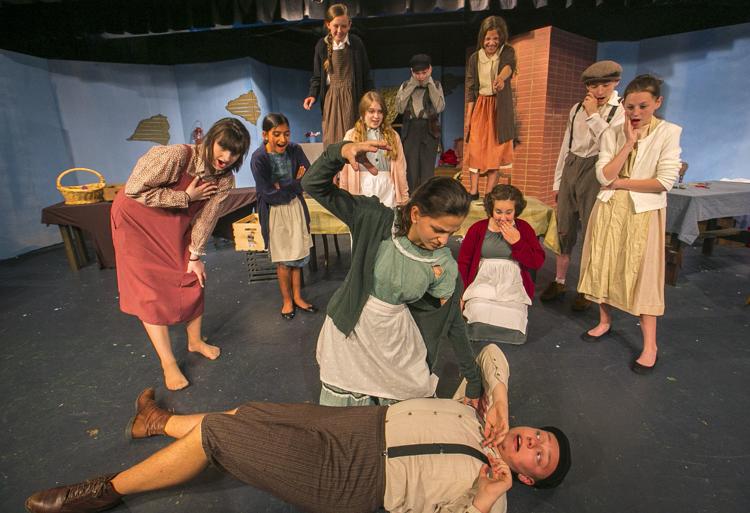 Stebens 1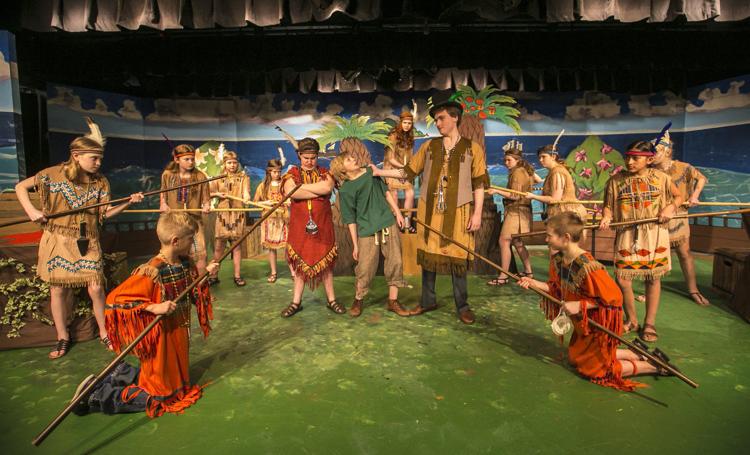 Stebens 1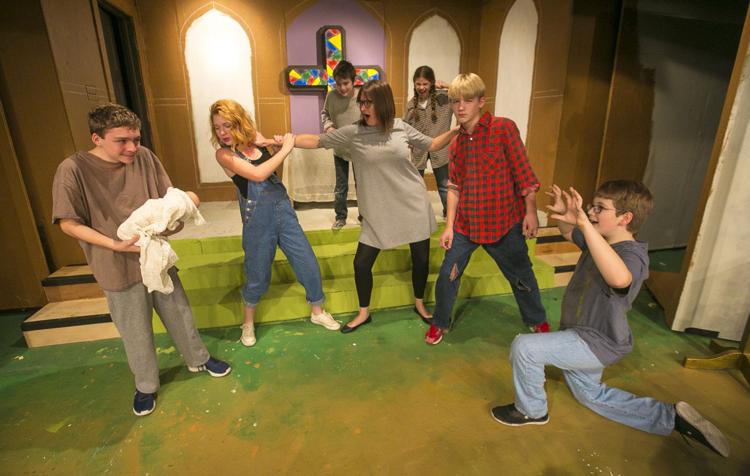 Cinderella Preview 1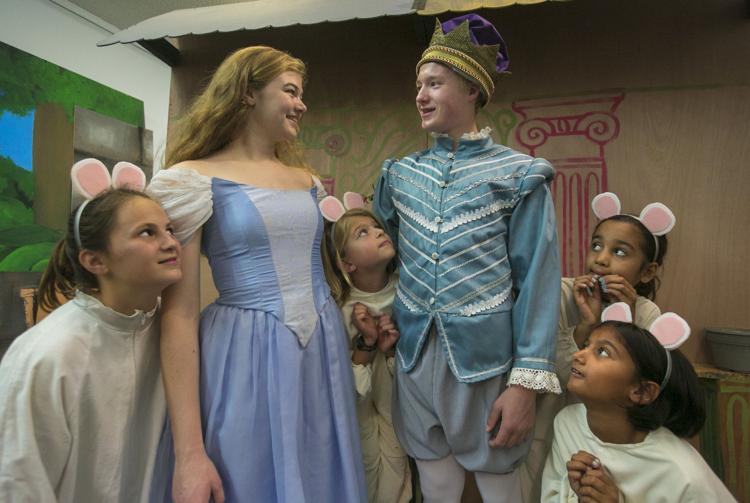 Stebens 1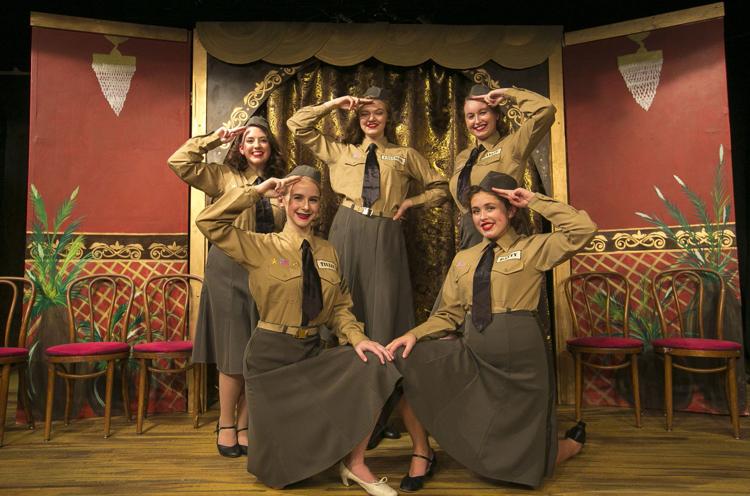 WH Stebens Children's Theatre 1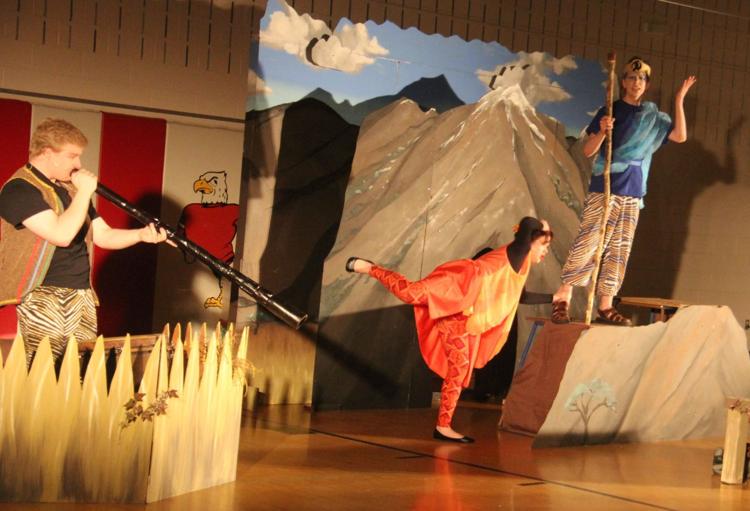 Stone Soup 1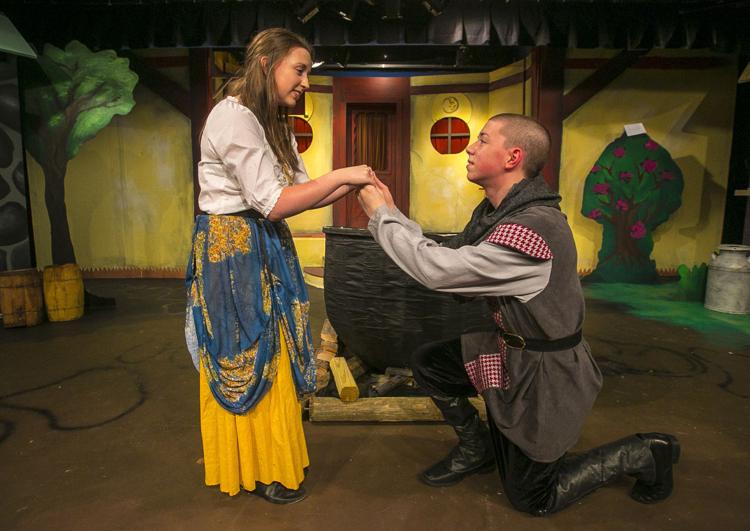 Sleeping Beauty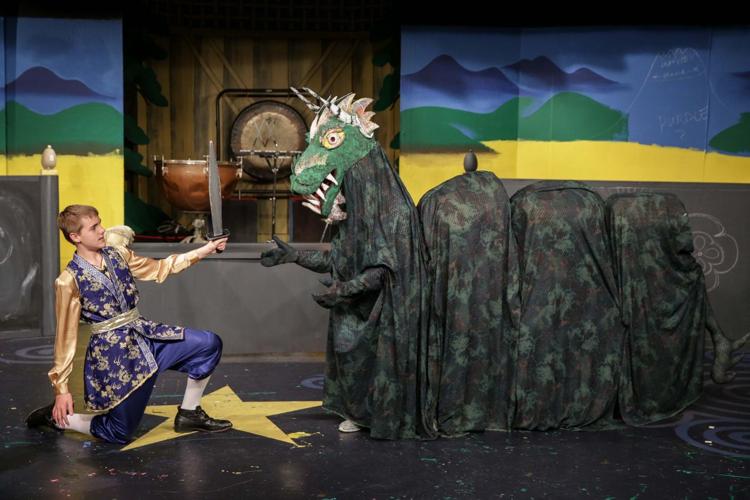 Stebens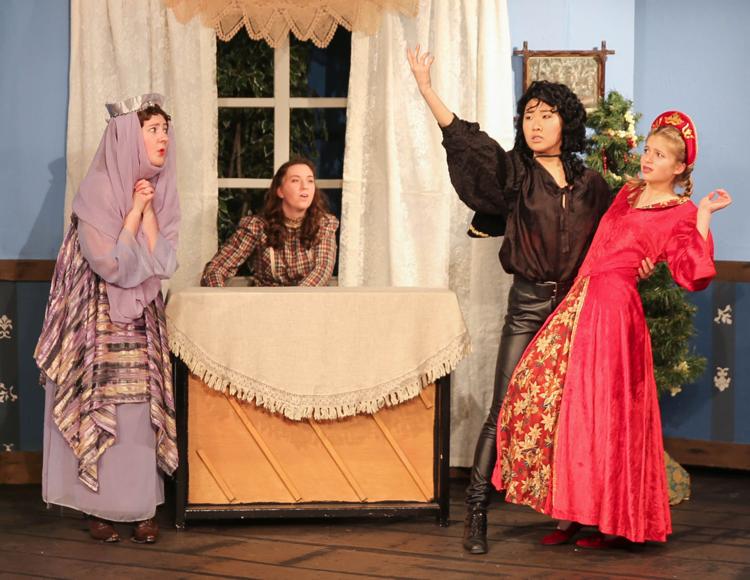 Joseph and the Amazing Technicolor Dreamcoat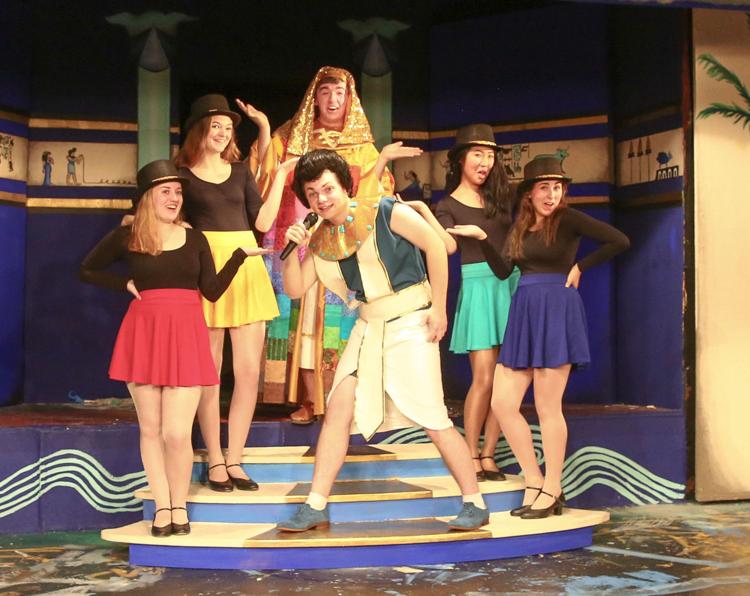 Smoke On the Mountain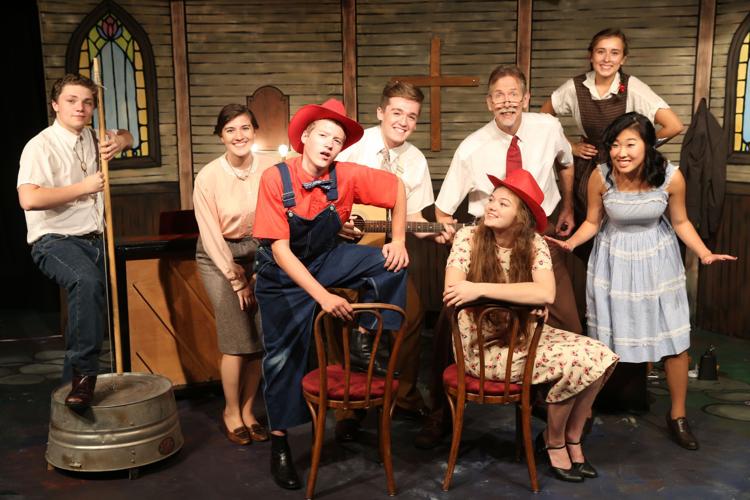 Noodle Doodle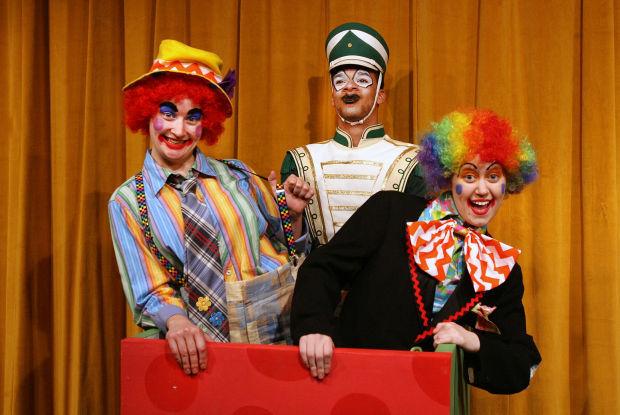 Honk!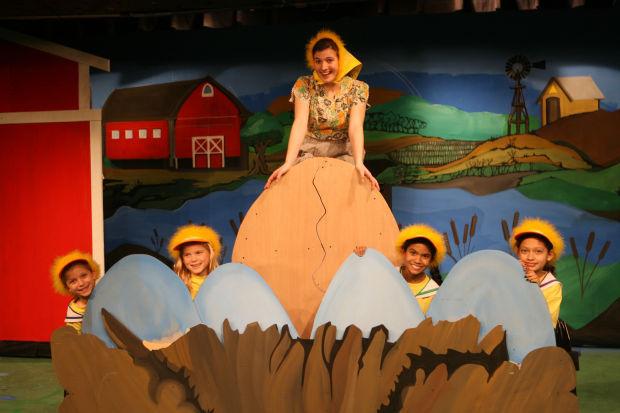 Stebens 12 Dancing Princeses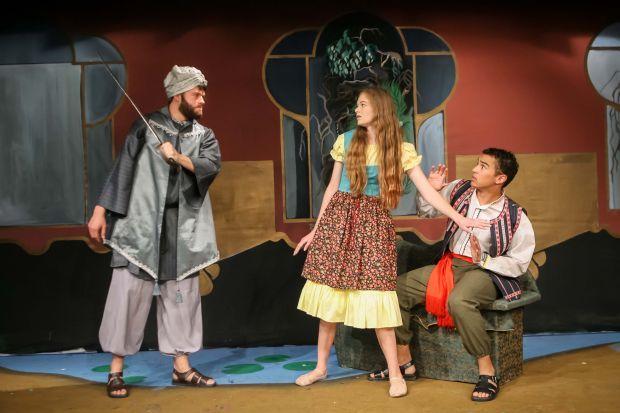 Stebens Barn Dance.jpg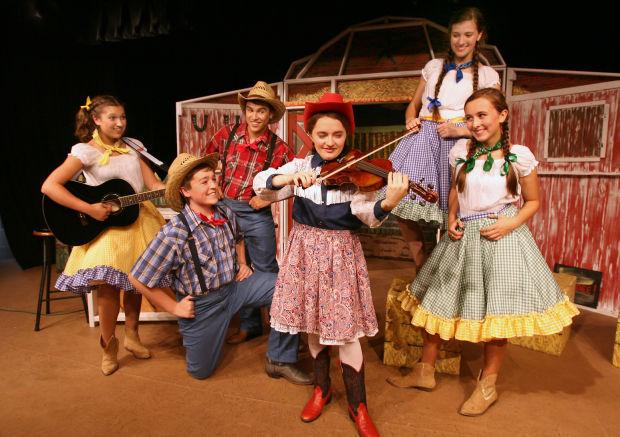 Abby and the Absolutes. Musical revue traveling show
Pied Piper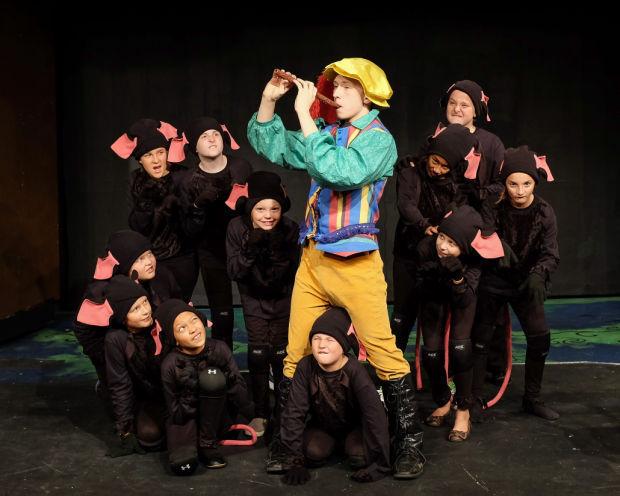 Charlie Brown
Little Red Riding Hood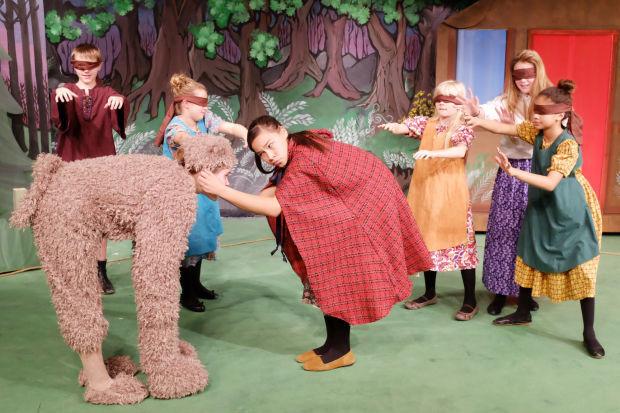 "The Fisherman's Wife"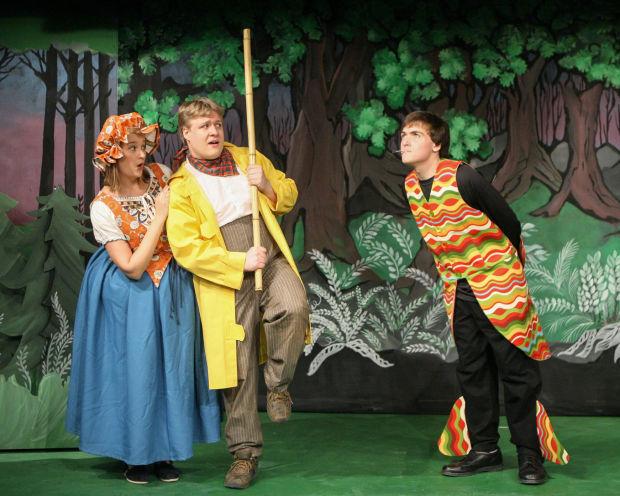 Bugsy Malone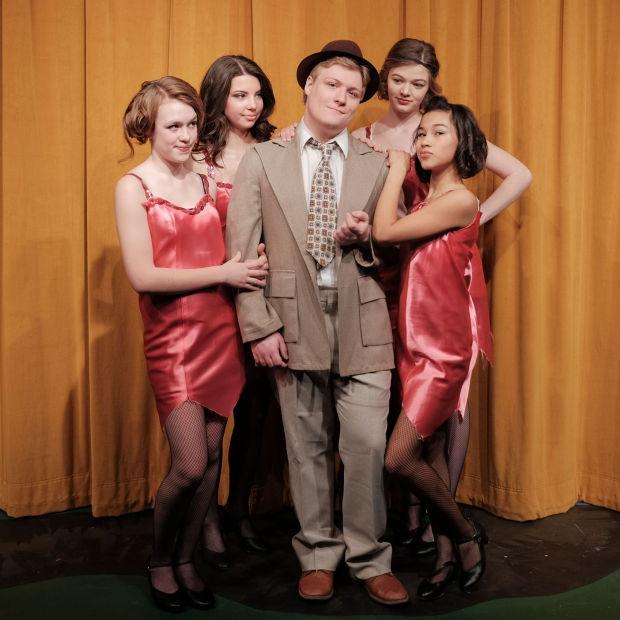 Still Life With Iris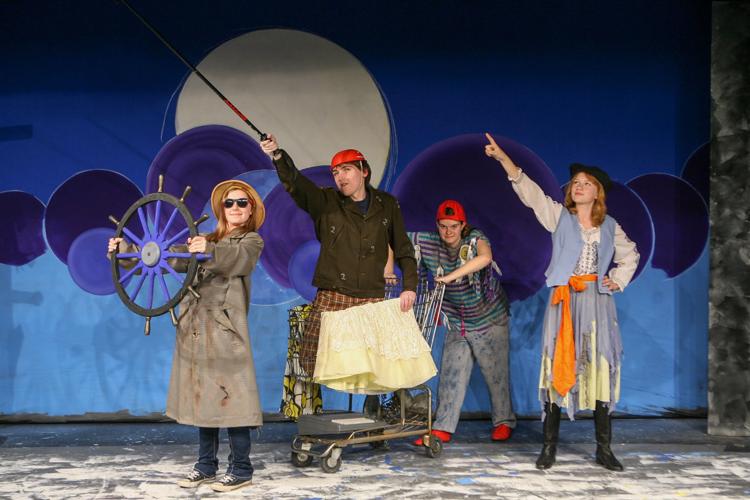 Swingtime Canteen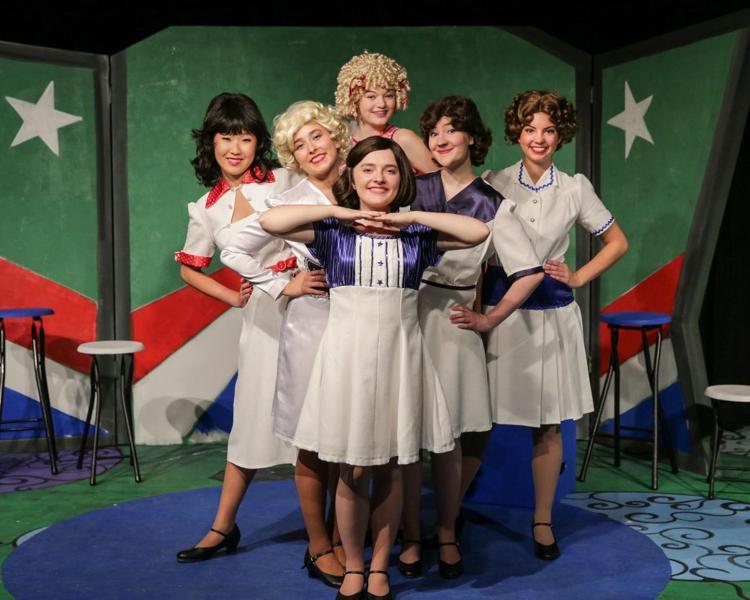 "Off with her head!"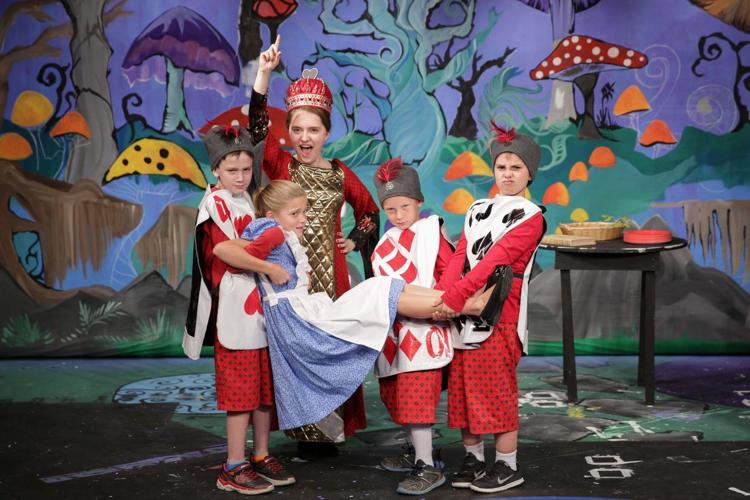 "Annie"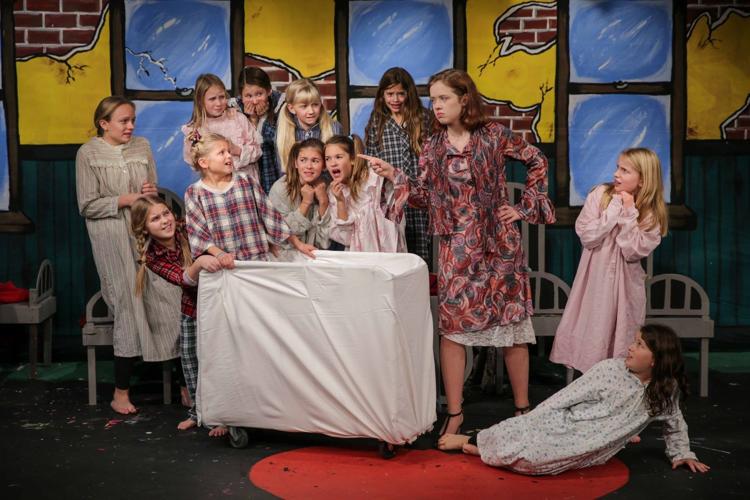 Wind in the Willows
"Why Mosquitos Buzz"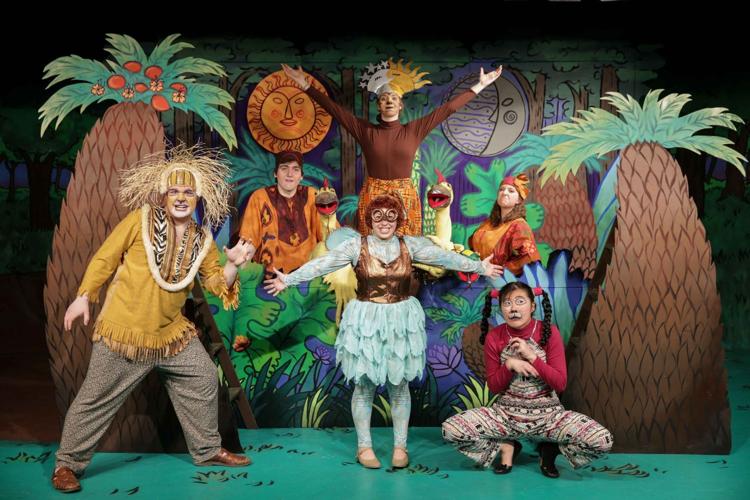 Alexander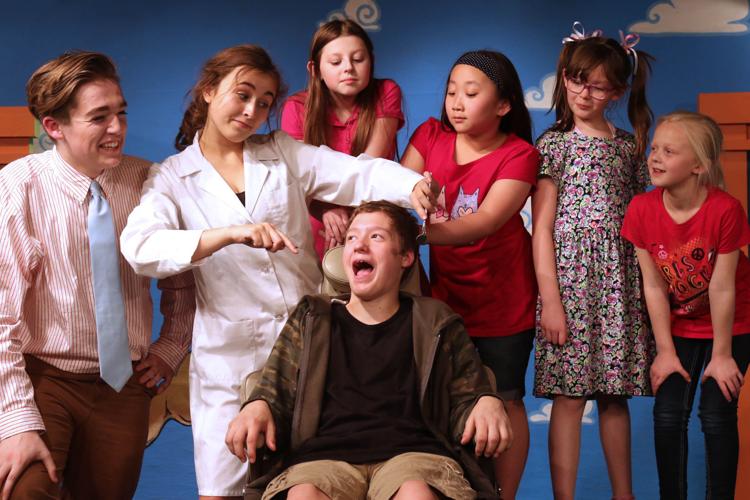 Stebens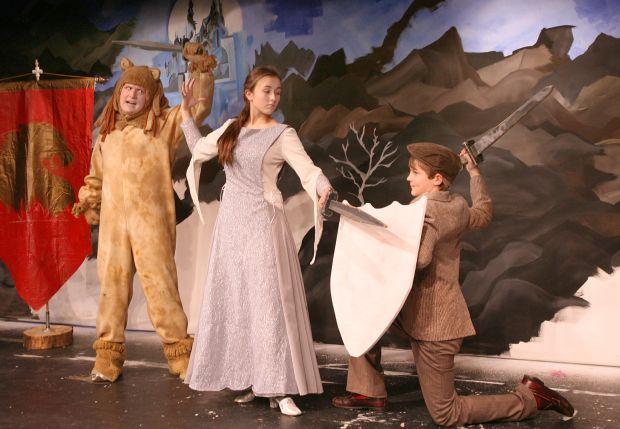 Stebens A Christmas Carol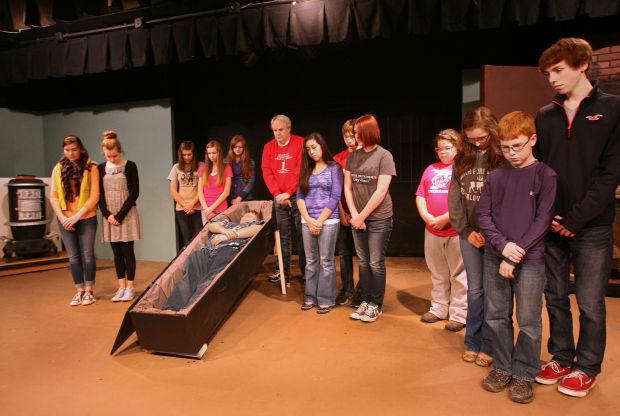 The Legend of Sleepy Hollow