Since 1997, the Isle of Iowa Parrot Head Club of Cedar Rapids has been around to celebrate all things Jimmy Buffett but also to, as they say, "party with a purpose" which to them means raising money for local charities while keeping the good tunes going.
Over Labor Day weekend, the club is bringing that party to the Surf Ballroom in Clear Lake for the 2021 Island Fever Showcase that will feature 22 bands performing choice cuts of tropical rock music, Buffett and otherwise, along with side events on Friday and Monday.
"The Parrot Heads will invade Clear Lake with their flower shirts and flip flops on," Isle of Iowa Parrot Head Club President Gerald Ptacek said.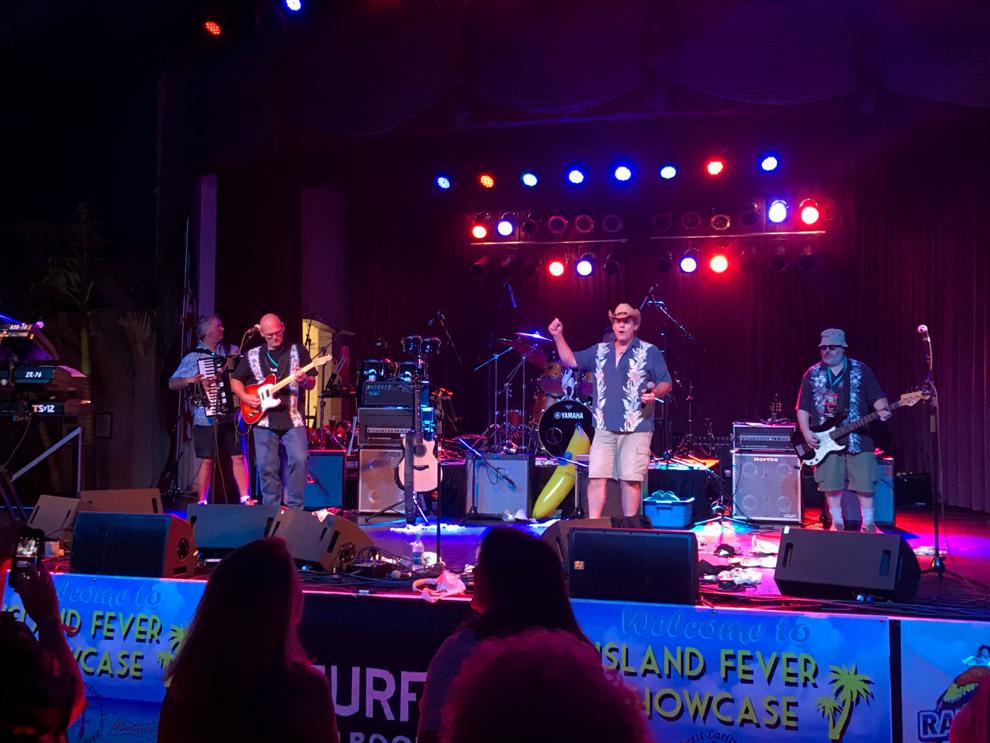 In 2018, the Isle of Iowa Club hosted about 14 bands over a two-day stretch. According to Ptacek, that gathering, which was organized by Bart Mason, who has since passed away, raised about $12,500 for the North Iowa Cultural Center & Museum, a nonprofit formed in 2007 to preserve, maintain and manage the historic Surf Ballroom & Museum by providing cultural, educational and entertainment opportunities.
Ptacek said that before this shindig has even started, there's already a guaranteed $7,000 check coming courtesy of the Trop Rock Music Association, which promotes the subgenre of music closely associated with Buffett and the broader Parrot Head community.
"It's very meaningful," Surf Ballroom Executive Director Laurie Lietz said. "The bigger interest and broader interest of them is to share the legacy of our history so they've broadened their fundraising efforts to benefit our music enrichment center. And we really appreciate all of that generosity."
Lietz said that officials from the Surf do very little of the actual organizing for the Island Fever Showcase, which is not at all the norm for them.
"It is quite a partnership. They're some attuned to that genre of music so they have taken the lead in organizing that," Lietz said.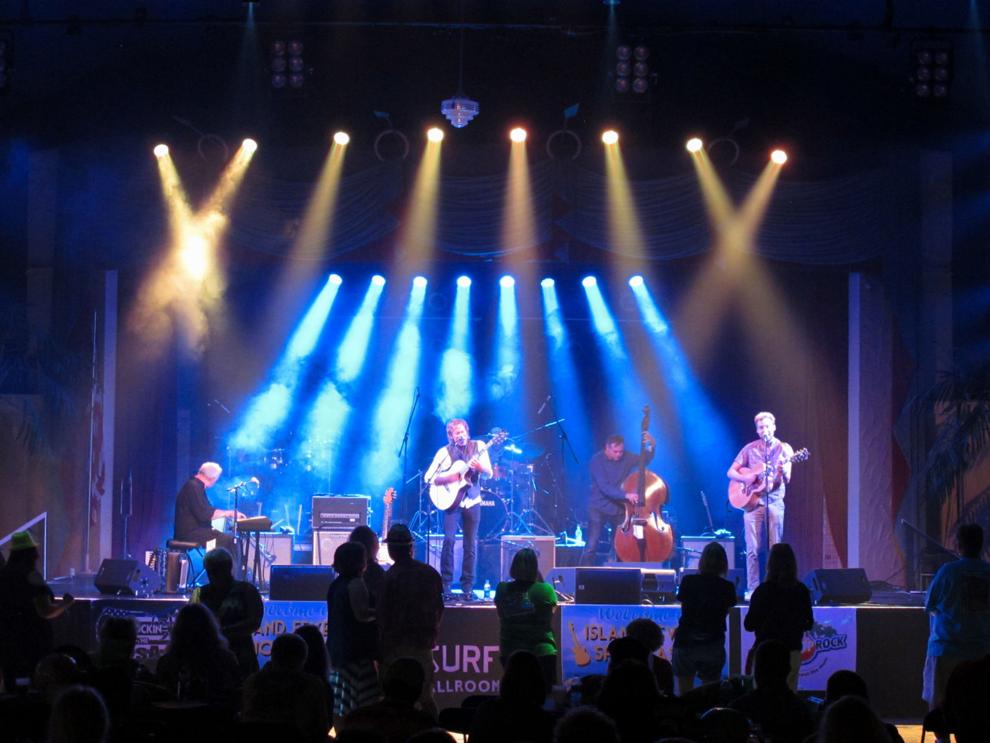 Donny Brewer, who hails from Texas, was a headliner at the first festival in 2018 and is back this year for a Sunday evening show as well as guest spots with performers like Brendan Mayer, who is the son of Buffett's lead guitar player Peter Mayer. Brewer's been touring for about 30 years now, with the last six via RV, and said that the thing he loves the most are the extremes.
"We have the luxury in this little genre we call trop rock of having these events where we play to thousands and in between we play house shows to a hundred people," Brewer said. 
As to what brings people out to trop rock shows of any size, Brewer pinned on two things: "The majority of the music is escapism. Who doesn't want to get away from their job and the cold. And it's our age group which tends to be about 20 years older than other music. So it's people who are retired and can go to an event or a concert."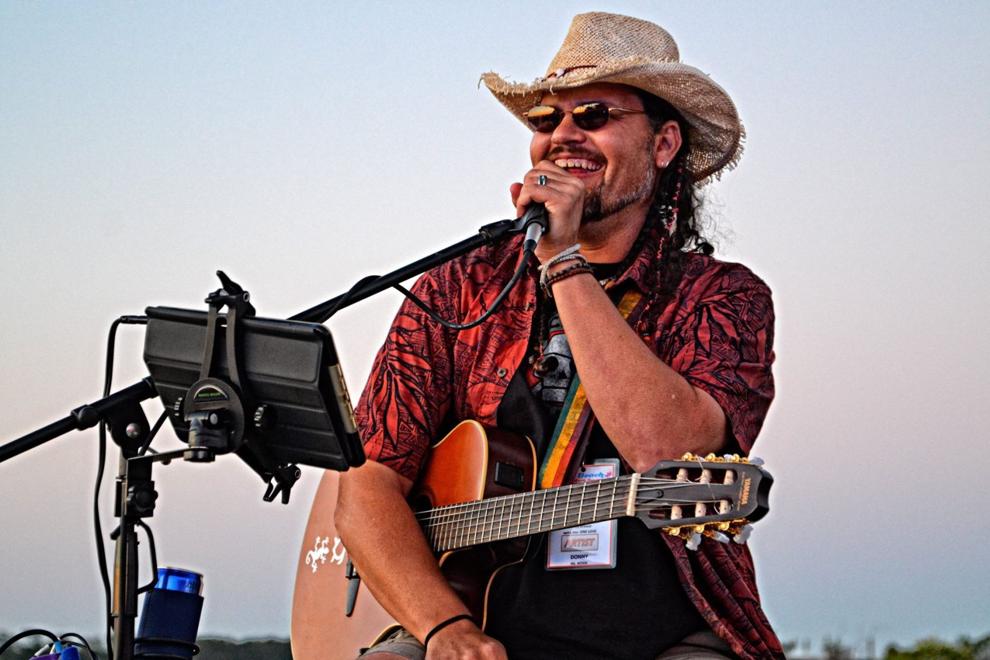 Ptacek said that members of Buffett's own Coral Reefer Band were set to perform at the Island Fever Showcase as well, but those plans got scrambled when the "Margaritaville" and "Cheeseburger in Paradise" singer announced a show in Aspen, Colorado. That didn't dampen Ptacek's spirit at all, though.
"But there are plenty of other good musicians," he said.
And he expects for there to be plenty of people coming as well. Folks from Iowa, California, Florida and even Australia are expected to show. 
"It's getting to be pretty well known and hopefully we can keep building with it."
Tickets are available through the Surf Ballroom and run $100 at the door for a two-day pass for Saturday and Sunday and $55 for each individual day.
Jared McNett covers local government for the Globe Gazette. You can reach him at Jared.McNett@globegazette.com or by phone at 641-421-0527. Follow Jared on Twitter at @TwoHeadedBoy98.