A jam-packed weekend of holiday fun is planned in Clear Lake.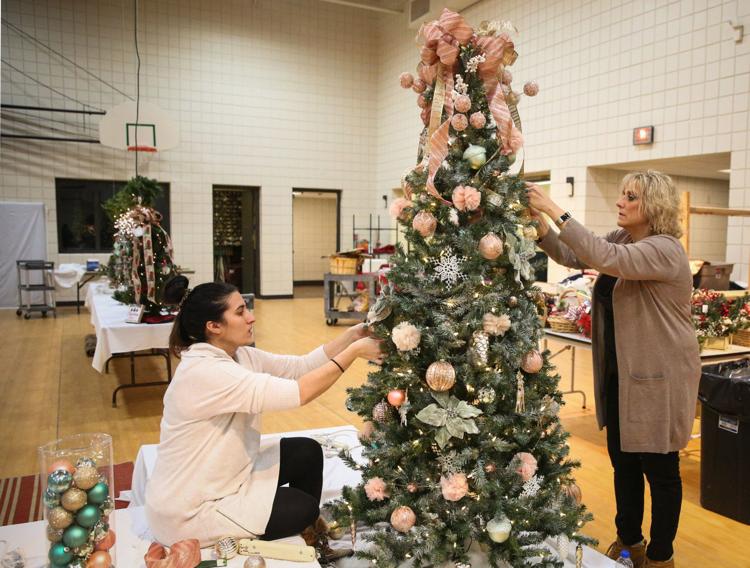 One Vision will host its 24th annual Festival of Trees from Thursday through Sunday at the Kinney Lindstrom Center gymnasium, 1200 N. Ninth St., with activities for people of all ages, including Lights On 5K Run/Walk, Opening Night Gala, Breakfast with Santa and Cookie Walk.
The festival is a fundraiser for One Vision, a nonprofit organization that supports more than 550 individuals with disabilities throughout 30 North Iowa communities.
Events during the four-day festival are as follows:
The seventh annual Lights On 5K Run/Walk kicks off the festival events at 4:30 p.m. Thursday.
This year, the run/walk features a Kids' half mile will start at 4:45 p.m. The 5K Run will start at The Other Place, 200 U.S. Highway 18, and follow streets throughout the One Vision neighborhood in northwest Clear Lake. Participants are encouraged to dress in holiday lights and costumes.
Registration is available at www.LightsOn5K.org and costs $30 per person. Proceeds from this event are used to buy Christmas gifts for individuals with disabilities in need.
The Festival of Trees Opening Night Gala will take place from 5 to 8 p.m. Friday at the Kinney Lindstrom Center gymnasium on the One Vision campus.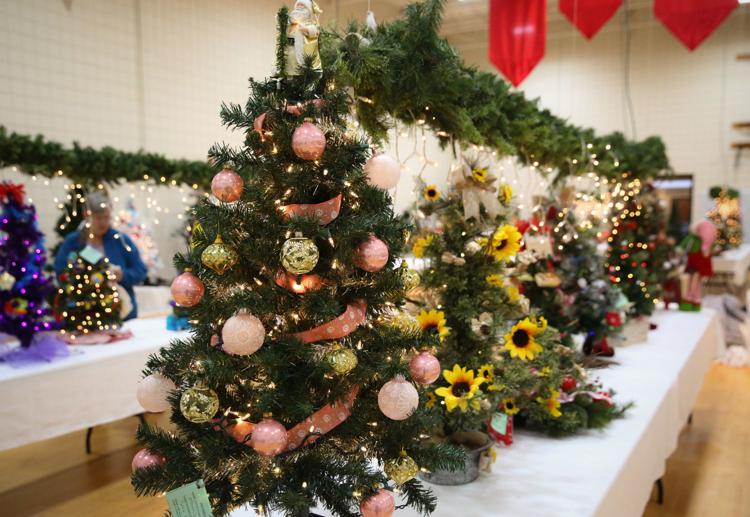 During the gala, attendees will get their first pick of more than 100 volunteer-decorated Christmas trees, wreaths and swags that will be on display and for sale throughout the weekend.
The Opening Night Gala includes hors d'oeuvres, desserts and live music.
You have free articles remaining.
Breakfast with Santa will take place from 8 to 11 a.m. Saturday at the Kinney Lindstrom Center.
The Clear Lake Knights of Columbus will serve pancakes, sausage and bacon.
Admission is $8 for adults and $5 for children 5 and younger. Pictures with Santa will be available from 8 a.m. to 1 p.m. Breakfast tickets also include admission to Festival tree displays.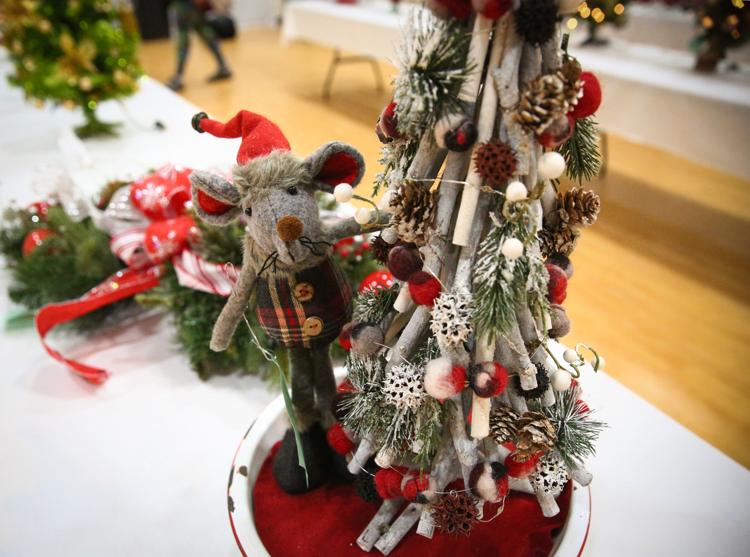 Children will also have the opportunity to make gifts to take home or share with loved ones at the Secret Santa Workshop from 8 a.m. to 1 p.m.
Tree displays are open from 8 a.m. to 3 p.m. Admission to only view the trees is $2 per person.
Let someone else take care of the holiday baking this year at One Vision's Cookie Walk.
Participants can choose from a large selection of homemade holiday cookies and candies, available for purchase. The event will be held from 11 a.m. until cookies are sold out. Boxes are $15 each.
Tree displays are open from 11 a.m. to 3 p.m. Admission is $2 per person.
Tickets for Festival of Trees events are available at the General Store in Clear Lake, Tried & True at Willowbrook Mall in Mason City, the Clear Lake Chamber Office, the front desk at One Vision's Clear Lake campus or at the event.
For more information about Festival of Trees, visit www.ovfot.org or call Jennifer Pinske at 641-355-1356.
Collection: Christmas photos, ads and stories from the Globe's archives
dec 26 1950.jpg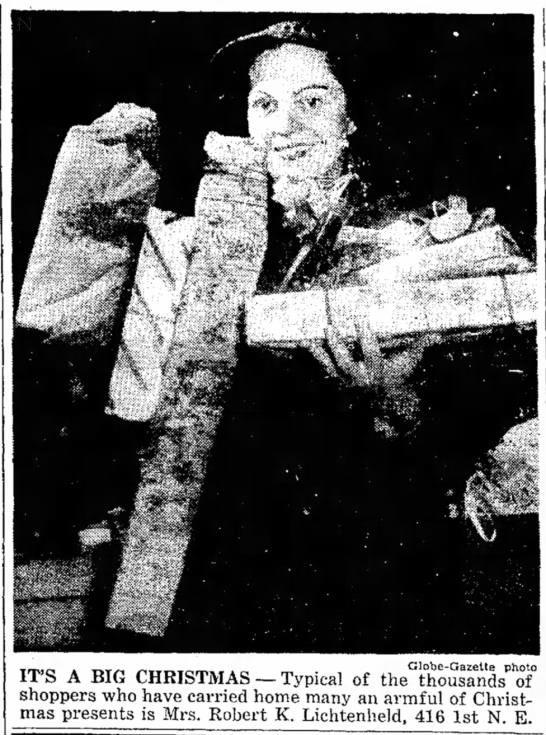 Dec 24 2004.jpg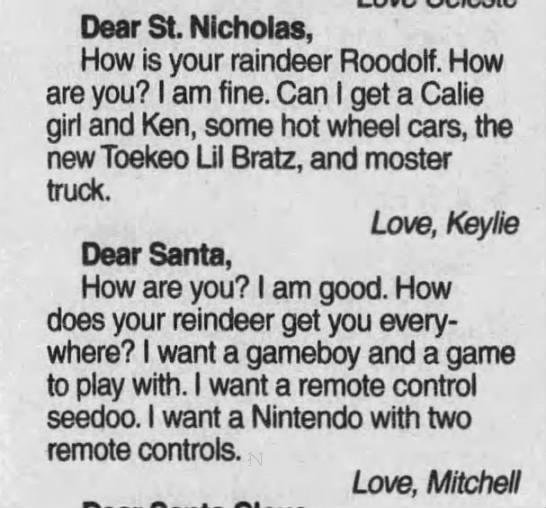 dec 10 1977 musical gift.jpg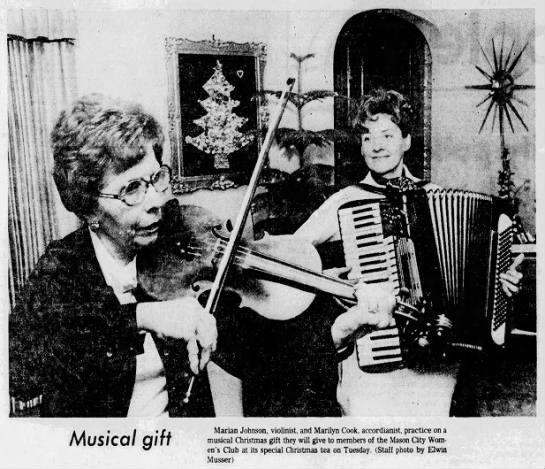 dec 27 1948 christmas lights.jpg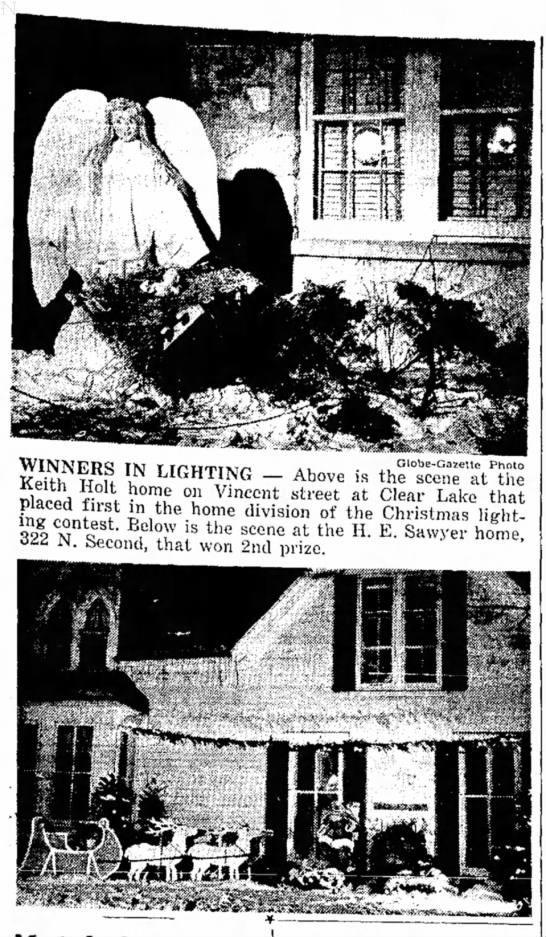 dec 14 1932 christmas tree ad.jpg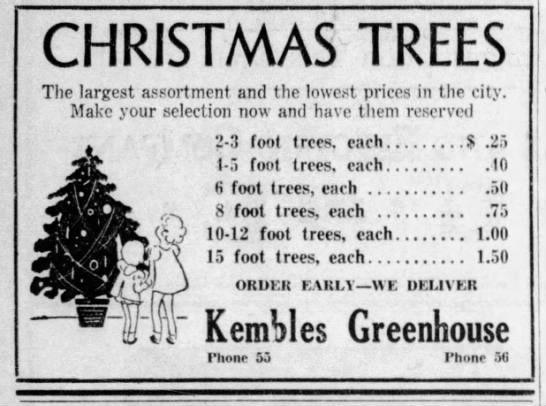 dec 14 1931.jpg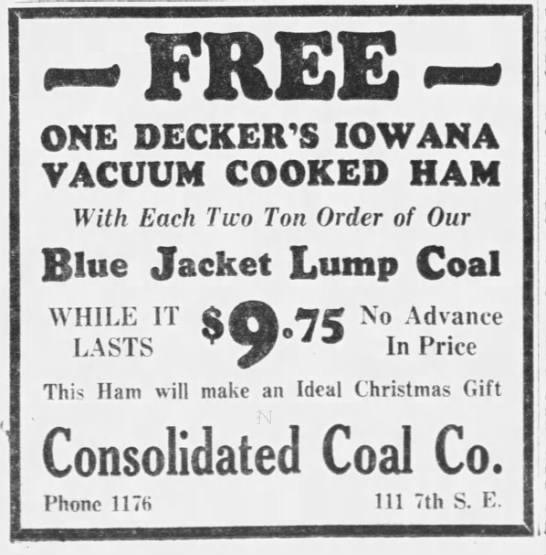 dec 18 1936 christmas carols.jpg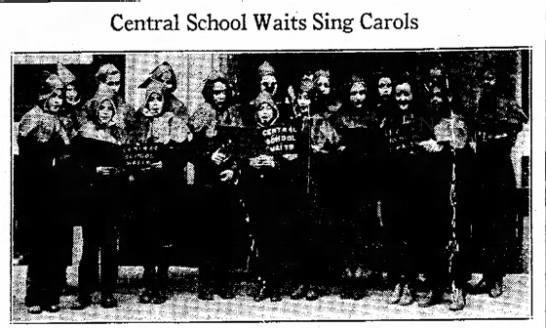 dec 8 1930 90s nostalgia as in 1890s.jpg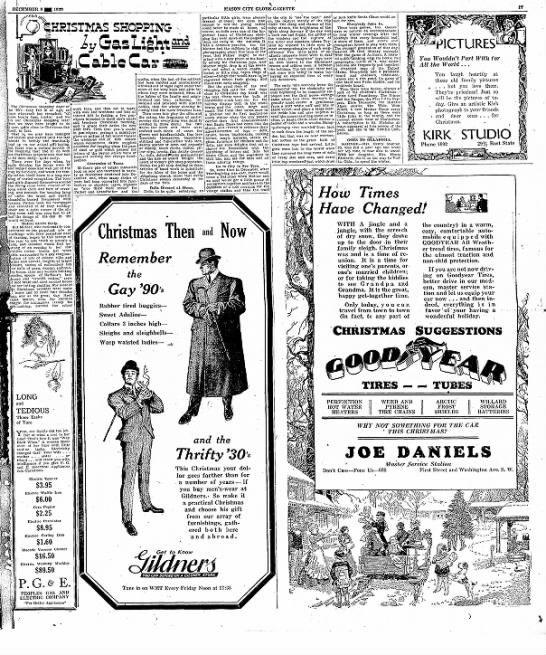 dec 20 1930 christmas cub-gazette.jpg

dec 23 1944.jpg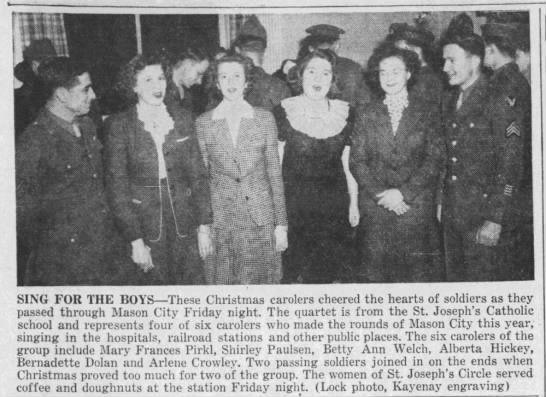 dec 21 1939 christmas wwii.jpg

dec 4 1932 christmas.jpg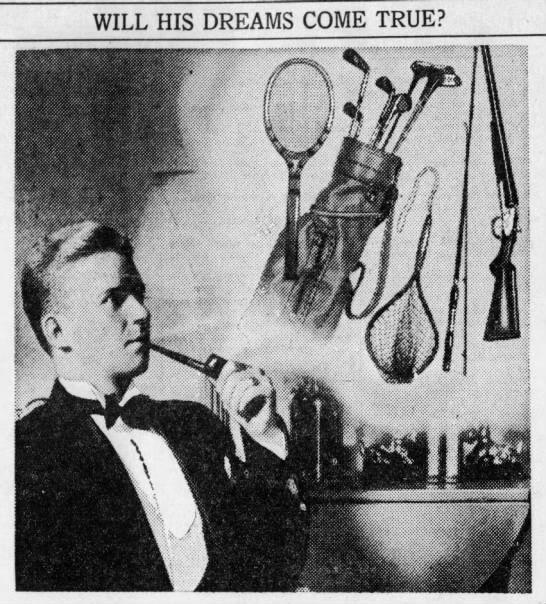 dec 24 1936.jpg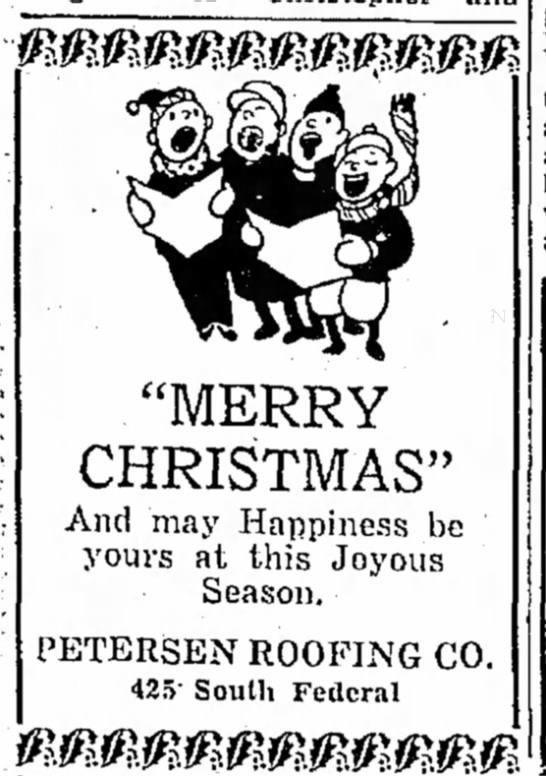 dec 12 1932.jpg

dec 24 1940 christmas cheer.jpg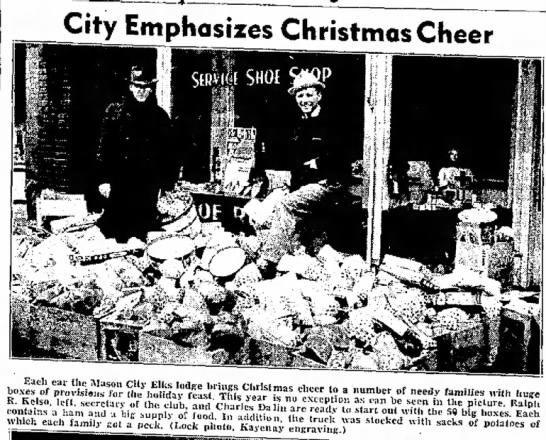 dec 25 1941 christmas charity.jpg
Reach Reporter Ashley Stewart at 641-421-0533. Follow her on Twitter at GGastewart.