North Iowa Nine: What's happening in North Iowa (with photos)
Participate in events at local art galleries, shop while you learn about the local food movement, and attend a masquerade ball for charity this weekend in North Iowa.
Osage museum gives glimpse at local history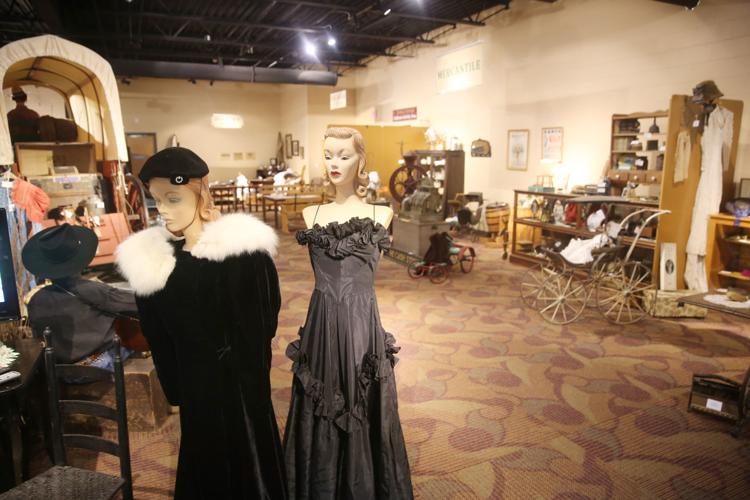 Mitchell County Historical Museum is housed in the Cedar River Complex and is one of five sites comprising the Mitchell County Historical Society.
Guests will enjoy a locally-curated collection of antique and vintage items, including a vast rotating collection of clothing, commerce and household equipment, Pioneer-era artifacts, and historically significant memorabilia, as a gift shop.
Displays are updated throughout the year, and visitors will currently find a special WWI tribute alongside the permanent and rotating exhibits.
Museum hours are Wednesday-Sunday, 1-5 p.m. Admission is free, but donations are always accepted. The Cedar River Complex is located at 809 Sawyer Drive, Osage.
For more information about this or other sites within the Society, visit www.mitchellcountyhistoricalsociety.org or the Mitchell County Historical Museum Facebook page.
Fundraiser masquerade ball set for Saturday in Forest City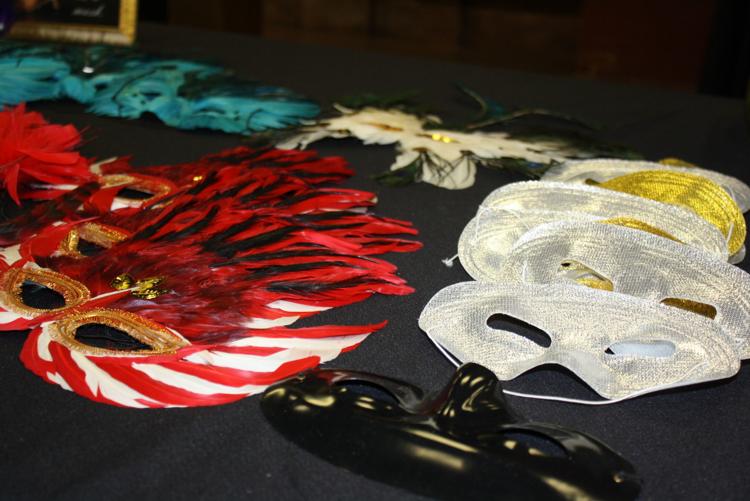 MBT Bank will host its 2nd Annual Relay for Life Masquerade Ball at the Waldorf University Atrium on Saturday, March 16, 6-9:30 p.m.
The evening includes heavy appetizers, DJ, dancing, cash bar, and a live auction at 7:00 PM. Formal attire and mask are encouraged.
Tickets are $25, if registered in advance, or $30 the night of the event. Ticket fees will be collected at the event. Registration information can be found by visiting the event link on the MBT Bank Facebook page.
All proceeds will benefit Winnebago County Relay for Life.
Jewelry-making tea party to be held in Clear Lake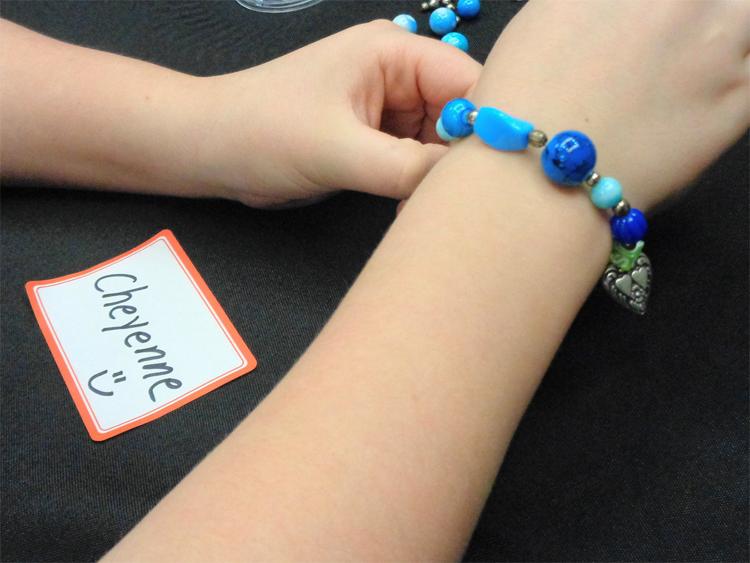 Clear Lake Arts Center will host its Mom and Me: Jewelry and Tea workshop on Friday, March 15, 1:30-3 p.m.
Participants will learn how to make their own beaded bracelets and wear their creations to tea party that follows the class.
The event is for mothers and daughters, grandmothers and granddaughters, or neighbors and special friends of all ages.
The fee is $35 per couple, which includes all supplies, along with the tea party. Class size is limited. Registration can be completed by calling 641-357-1998.
Clear Lake Arts Center is located at 17 S Fourth St., Clear Lake.
Take a tour of Mason City's most famous building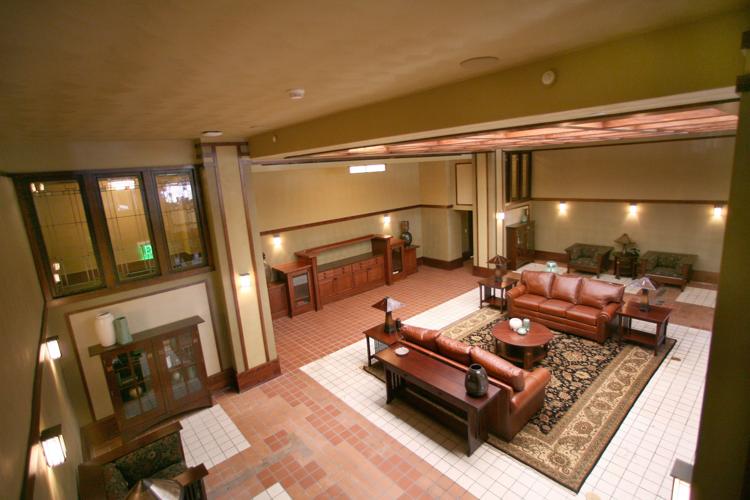 Wright on the Park, the non-profit organization which owns the Historic Park Inn Hotel, offers guided tours of the famed hotel, as well as souvenirs, books, gifts, and artwork showcasing Mason City's rich architectural history.
The building, which originally also included a bank and office space, was designed and by Frank Lloyd Wright, who also initiated construction, It is the last remaining Wright hotel in the world.
The year of its initial opening inspired the name of the hotel's 1910 Grille, a fine dining restaurant located on the main floor, as well as the 1910 Lounge, located on the lower level. The lounge is also home to a 100-year-old billiards table, which can still be used by guests.
Tours are given every Thursday through Sunday. Visit www.wrightonthepark.org for times and admission prices.
Forest City's Pilot Knob has features unique to area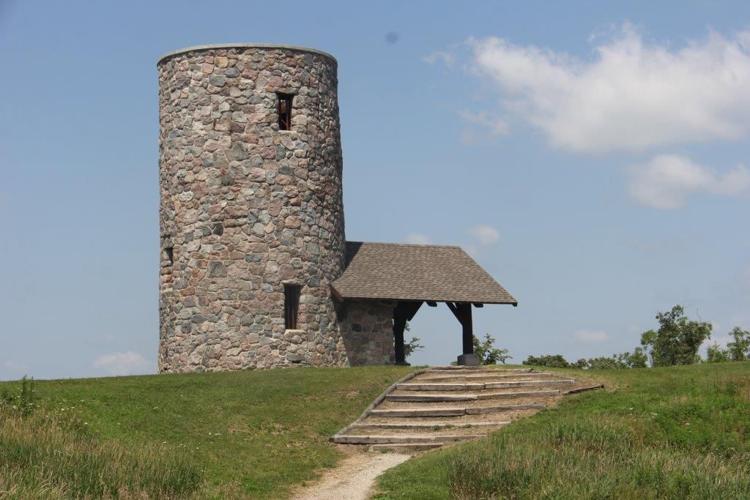 Pilot Knob State Park boasts 700 acres and is home such unique, naturally-occurring features, it's been dedicated as a state preserve.
Among its many draws, visitors will find a man-made lake for recreation, miles of hiking trails, a large amphitheatre, picnic areas, and a lookout point, and the only sphagnum moss bog in Iowa. The bog yields three species of pond lilies which are exclusive to the body of water and cannot be found anywhere else in the state.
A stone lookout tower sits at the highest point of the park, which reaches an elevation of about 1,450 feet.
The park also features a seasonal modern campground, equine access, and a wintertime warming house.
Pilot Knob State Park is located at 2148 340th St., Forest City.
Local food event planned in Mason City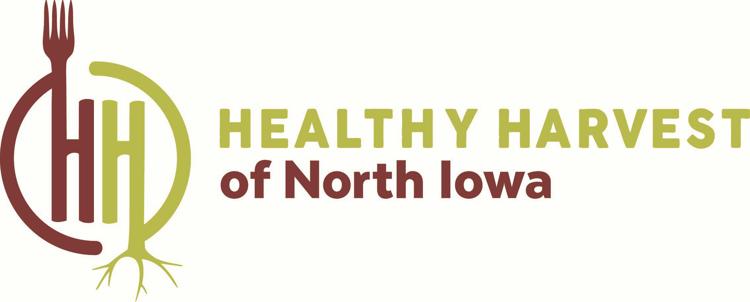 Healthy Harvest of North Iowa will host "The Gathering: Coming Together Around Local Food 2019," Saturday, March 16, 8 a.m.-2 p.m. in the Olson Building at North Iowa Events Center.
The event, celebrating the local food movement in North Iowa, will feature numerous food and farm businesses, farmers market, mini workshops, food samples, and hands-on activities for kids.
Admission is free for all ages. For additional details and a full schedule of activities, visit www.healthyharvestni.com.
North Iowa Events Center is located at 3700 Fourth St. SW, Mason City.
Music Man Square welcomes visitors and tour groups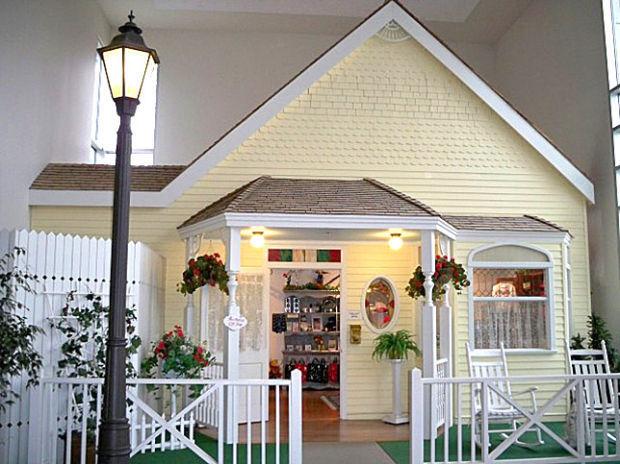 The Music Man Square, located at 308 S. Pennsylvania Ave. in Mason City, features a replica streetscape from the musical of the same name, a museum commemorating the works of composer and Mason City native Meredith Willson, a gift shop, old-fashioned ice cream parlor, and entry to the adjacent, restored childhood home of Willson.
Admission is $10 for adults and $5 for kids. Children aged 6 and under are free. Tours are available and large groups can be accommodated by calling 641-424-2852.
Winter hours are Friday and Saturday, 1-5 p.m, through March. Visit The Music Man Square's Facebook page for more information.
Lime Creek offers outdoor activities and hands-on learning over Spring Break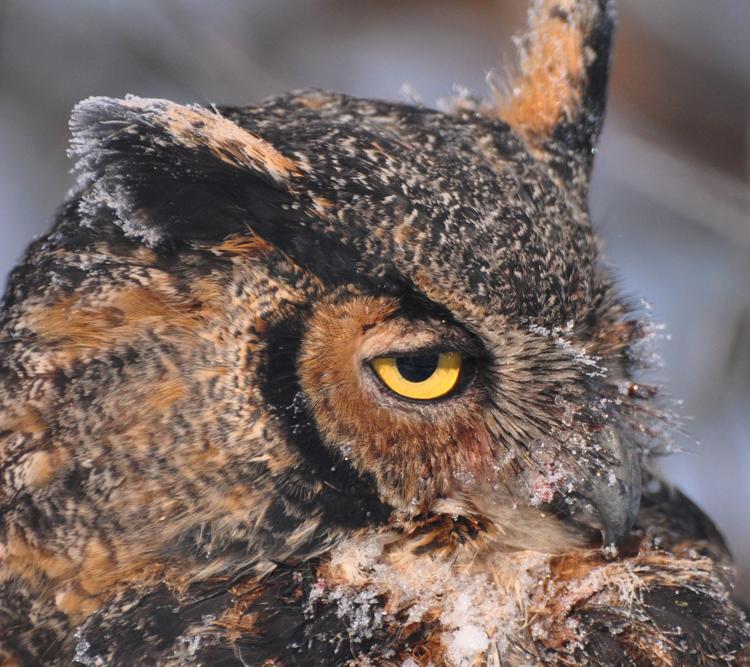 Lime Creek Nature Center will host Spring Break programs for school-aged kids Thursday, March 14 and Friday, March 15.
Thursday's program, themed "A Snowy Spring Break," will run 1-3 p.m., and will include both indoor and outdoor activities such as snow art, seed balls, and a turtle walk.
Friday's program runs 2-3 p.m. and will feature a live encounter with Harvey the Great Horned Owl from the Wildlife Care Center of Ames.
Both events are free, however, registration is required, and can be completed by calling 641-423-5309.
Lime Creek Nature Center is located immediately north of Mason City on U.S. Highway 65 N. Find them on Facebook for details and event information.
Live artist demonstration featured at Mason City gallery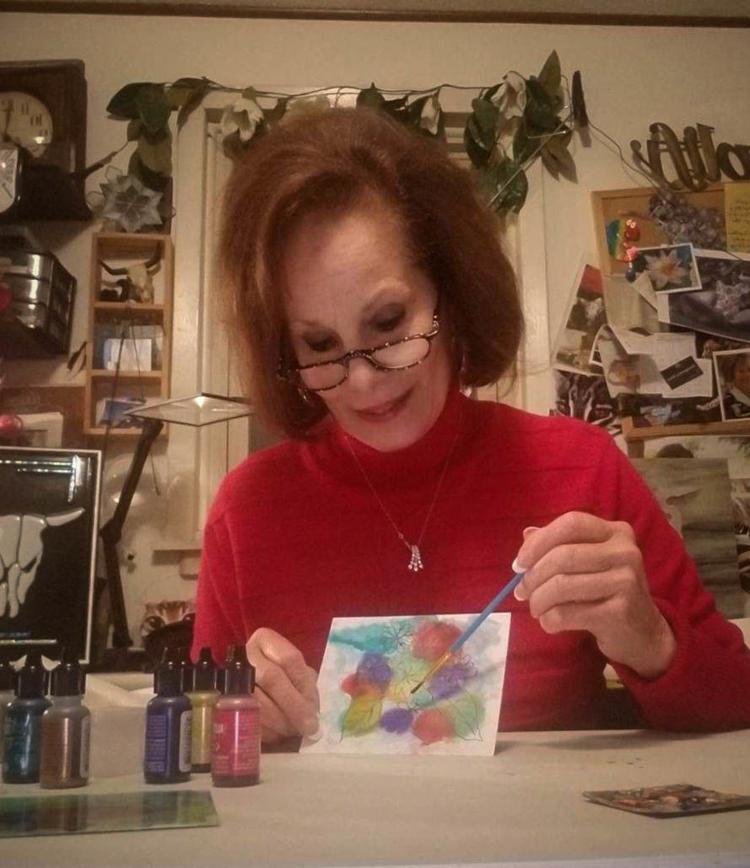 Art on the Plaza will host a live demonstration featuring one of its contributing artists on Saturday, March 16, noon-4 p.m.
Alcohol ink artist Gloria Beeman will be on hand, giving demonstrations of her craft and sharing some of her experiences from her 50 years as an artist, working in the mediums of pastels, jewelry, stained glass and fused glass
She has been affiliated with the gallery since its inception in 2015 and actively participates in the area's art community.
Art on the Plaza, located on Mason City's Federal Plaza at 11 S Federal Ave., is a shared gallery and market space featuring a number of Iowa artists with backgrounds in a wide variety of mediums. Regular business hours are Wednesday-Saturday, noon-4 p.m.
Photos from the 2018 Mason City Pride Festival held Saturday, August 18, in East Park.
A large number of spectators and participants visited Clear Lake during the 2019 Color the Wind Kite Festival, which took place Saturday, Feb. 16.