North Iowa Nine: What's happening in North Iowa (with photos)
Enjoy food and entertainment at area fundraisers, meet an author with ties to Mason City, and take in a show at the 71st Follies this weekend in North Iowa.
Lime Creek offers kids up-close look at interesting insects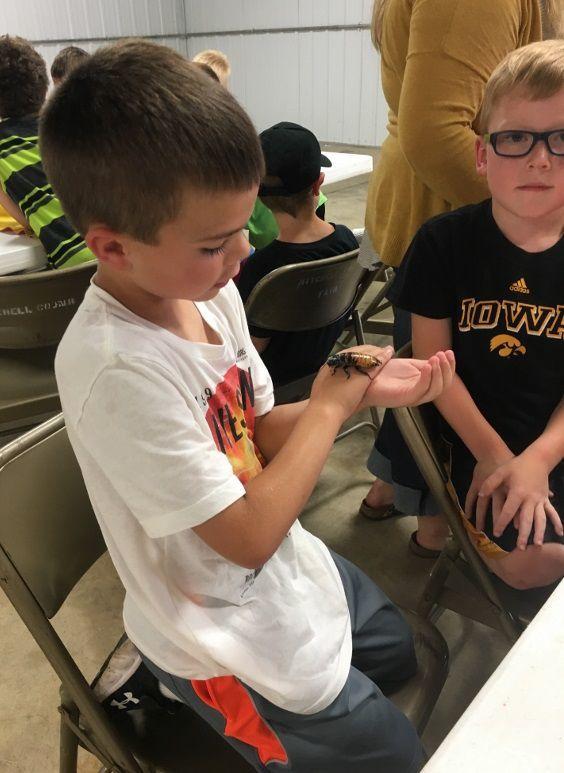 Lime Creek Nature Center will host an Iowa State University Insect Zoo on Monday, Feb. 11, at 4 p.m.
The hands-on program will feature numerous live insects and other invertebrates for kids to interact with and learn about.
Due to limited space, reservations are required and can be made by calling 641-423-5309.
Lime Creek Nature Center is located immediately north of Mason City on U.S. Highway 65 N, and includes a library, auditorium, playful learning center, mounted animals, and live aquarium displays of local reptiles, amphibians, and fish.
Regular hours are Monday-Friday 7:30 a.m.-4 p.m., Saturday 9 a.m.-4 p.m., and Sunday 1 p.m.-4 p.m.
Local country artist Jesse Allen to perform at Marble Rock fundraiser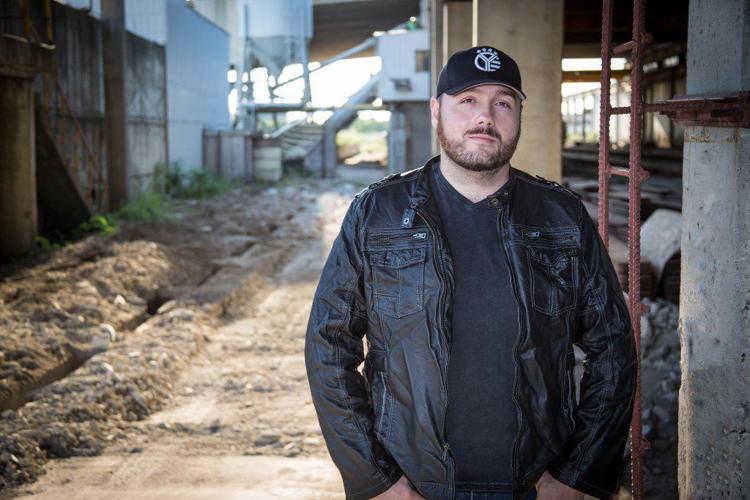 Walter F. Bohl Community Center will host a Valentine's Fundraiser on Saturday, Feb. 9 at 6:30 p.m.
The event will feature a dinner, cash bar, silent auction, and dance with music by popular, area country musician Jesse Allen.
Menu options are smoked chop or baked chicken, along with baked potato, salad, and dessert.
Tickets are $15 per person for the meal and dance, or $5 per person for the dance only.
The Marble Rock Community Center is located at 520 College Drive, Marble Rock. Additional information can be found by visiting www.marblerock.org.
Film series continues at Mason City museum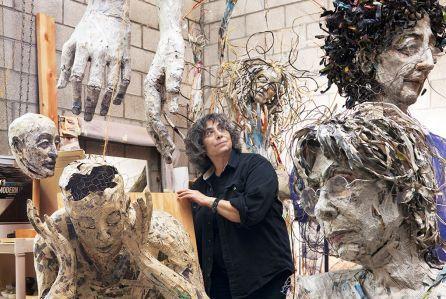 Charles H. MacNider Art Museum will host a screening of documentary short "Heaven is a Traffic Jam on the 405" on Saturday, Feb. 9, at 2 p.m.
The presentation is a part of the museum's Films in February series, and will be held in the Salisbury Room.
Los Angeles artist Mindy Alper is the featured subject of the documentary, which takes a look at her work, life, and struggle with severe depression and anxiety.
Admission to the viewing is free, and popcorn will be served.
Charles H. MacNider Art Museum is located at 303 Second St. N.E., Mason City, and is open Wednesdays, Fridays, and Saturdays, 8 a.m.-5 p.m., with extended hours Tuesdays and Thursdays, 9 a.m.-8 p.m. Admission is free, but donations are always accepted.
Youth Art FUNdamentals class offered in Clear Lake
Clear Lake Lake Arts Center will hold its Art FUNdamentals class on Saturday, Feb. 9, 10:30-11:30 a.m.
The class is open to children of all ages, and is held the second Saturday of every month. During this session, an instructor will lead the class in creating an elephant-themed valentine from different creative materials.
The fee is $10 per child or one punch on an Arts Center punch card. A five-punch card may be purchased for $35 and is good for all After-School Art Programs, Art FUNdamentals, and Summer Creative Kids Open Studio. Register by calling 641-357-1998.
Clear Lake Arts Center is located at 17 S Fourth St., Clear Lake.
Family dance party fundraiser planned at Southbridge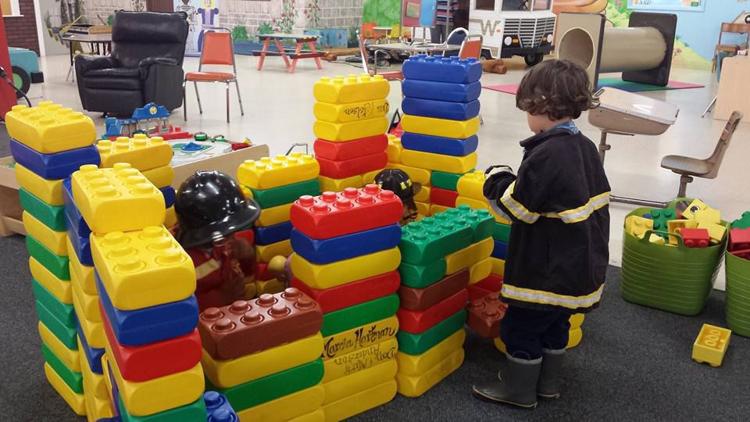 North Iowa Children's Discovery Center will host its first-ever Family Fun Dance Party fundraiser on Saturday, Feb. 9, 4-6 p.m. at Southbridge Mall.
Kids and families are welcome to dress up in any style, such as fancy, funny, 1950s, pajamas, or just dress comfortably.
The event includes family-friendly music, games, door prizes, free items to take home.
The Discovery Center will also be open extended hours for visitors who wish to play.
Tickets are $5 per child or $10 per family, if purchased in advance, or $10 per child or $15 per family at the door.
For details, visit www.facebook.com/northiowakids, inquire by call or text at 641-519-0880.
Humane Society will hold annual fundraising event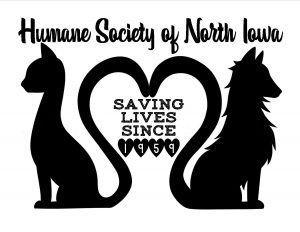 The Humane Society of North Iowa will host its 13th Annual Chocolate and Romance fundraiser on Saturday, Feb. 9, 4-6 p.m. at the National Guard Armory.
The event will include a human and canine fashion show, silent auction, wine tasting, craft beer tasting, and a chocolate buffet. Doors open at 3:30 p.m.
Tickets are $15, and are available at the Humane Society, 2700 S. Birch Drive. Hours are 10 a.m.–5 p.m. Tuesday-Friday, 10 a.m.-7 p.m. Wednesday, and 10 a.m.–4 p.m. Saturday.
A limited number of tickets will be available at the door. For additional information, call 641-423-6241.
The National Guard Armory is located at 1160 19th St. SW, Mason City.
MCHS returns to the stage with The Follies
Mason City High School Vocal Music Department will present three performances of its annual variety show, "The Follies," at NIACC Auditorium.
Showtimes are Thursday, Feb. 7 and Friday, Feb. 8 at 7:30 p.m., and a Sunday matinee, Feb. 10 at 2:00 p.m.
This year's production is themed "Feelin' Groovy," a salute to 1970s pop music, and features nearly 30 skits and vocal showcases across the two-act show.
Seating is general admission and tickets for adults are $9 in advance, or $10 at the door. Tickets for senior citizens and children under 12 are $7 in advance, or $9 at the door.
Additional information and archived recordings of past Follies can be found at www.mchschoir.com.
Area art gallery is home to famous classical works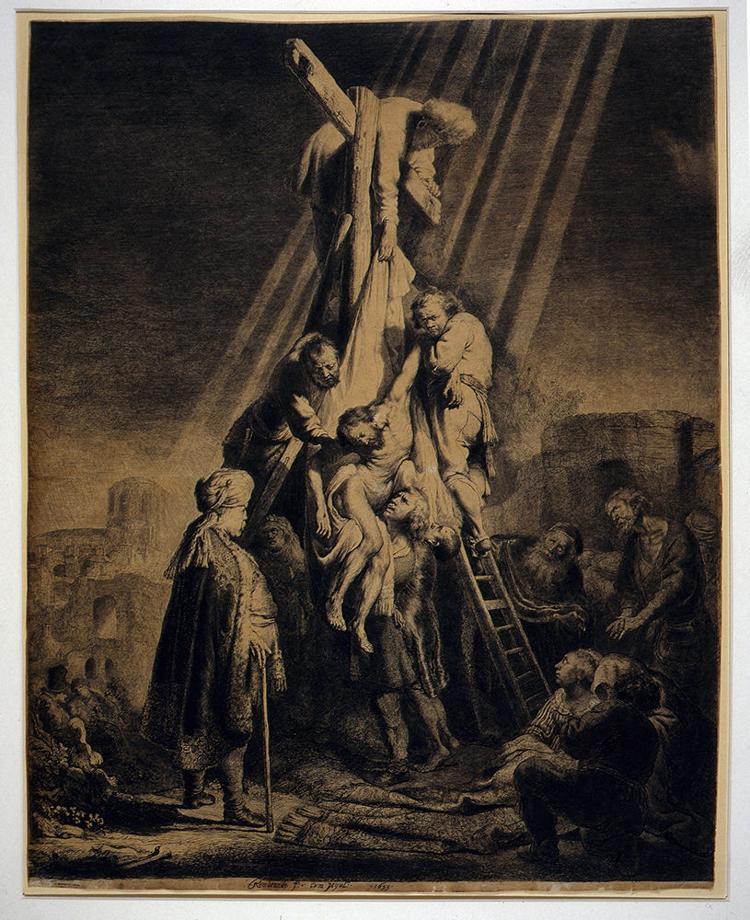 The Mooney Art Collection, a permanent display at the Charles City Public Library, features a diverse collection of artwork curated by well-known Charles City native, artist and photographer John Arthur Mooney. 
Original works by Rembrandt, Goya, Gauguin, Picasso, and Dali are among those housed within the extensive gallery. Mooney also bequeathed his collection of books, manuscripts, monographs, and biographies pertaining to art and artists. The display provides an interactive experience for visitors with smartphones as well.
Charles City Public Library is located at 106 Milwaukee Mall. Regular hours of operation are 10 a.m.-8 p.m. Monday-Thursday, 10 a.m.-5 p.m. Friday, and 1-5 p.m. Saturday. For additional details, visit www.charles-city.lib.ia.us/artgal.
Library will host talk with Iowa author in Mason City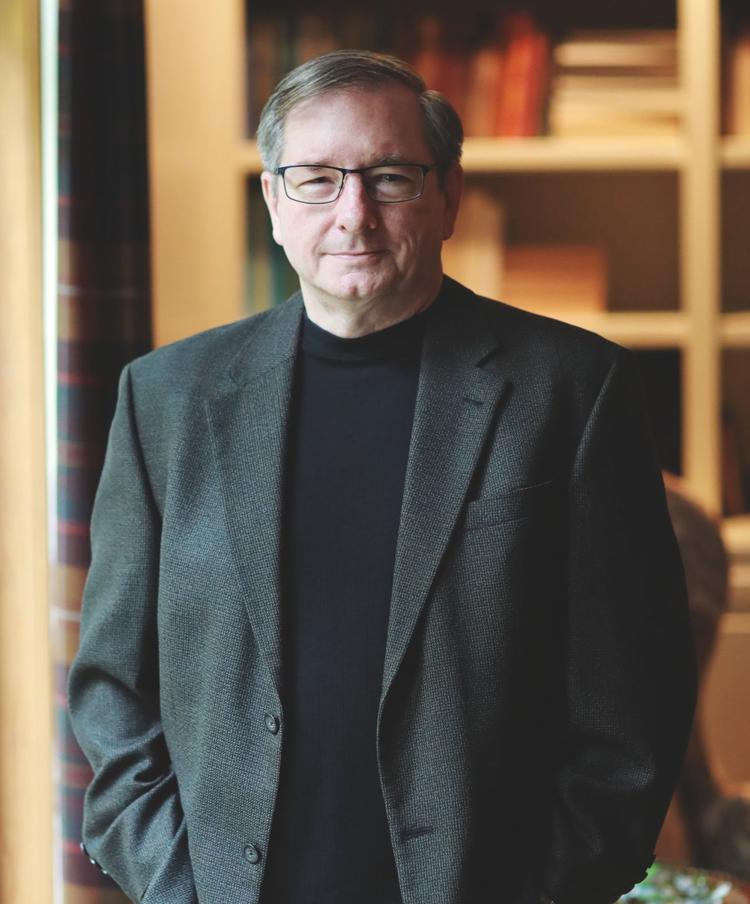 Mason City Public Library will host a talk with author Joseph LeValley on Saturday, Feb. 9, at 10 a.m.
LeValley, formerly of Mason City, spent six years as a reporter for the Globe Gazette before becoming Director of Community Relations at Mercy Medical Center - North Iowa.
His murder-mystery novel, "Burying the Lede," follows the path of a small-town reporter digging deeper into a story in hopes of clearing the name of a man suspected of double murder.
The event is free and open to the public. For additional details, call 641-421-3668.
Mason City Public Library is located at 225 Second St. SE, Mason City.