North Iowa Nine: What's happening in North Iowa this weekend (with photos)
Spark the kids' creativity at art events, take a holiday tour of area homes, and enjoy a free dinner party this weekend.
Christmas party fundraiser to be held in Britt
Duncan Ballroom will host a Christmas party fundraiser on Saturday, Dec. 8, beginning at 4:30 p.m.
The event will include food, a visit from Santa, and live music by polka favorites Malek's Fishermen Band and variety cover band 4th an Maben.
The Christmas party is open to all ages and the public is invited to attend. Admission is a freewill donation, which along with a matching grant from FCSLA, will be donated to the food banks in Britt and Garner, respectively.
For more information, call Eric at 641-923-9903. Duncan Ballroom is located at 2337 Nation Ave., Britt.
MacNider to host family holiday open house
MacNider Art Museum will host its annual holiday open house on Saturday, Dec. 8, 1-4 p.m.
Kids can participate in numerous craft projects, write letters to the North Pole, and enjoy a visit from Santa Claus. Parents are invited to bring a camera for a photo opportunity.
Calligraphy artist Kathie Vix will be on hand to assist the kids, and Mayor Bill Shickel will be giving readings of "'Twas the Night Before Christmas," throughout the day. Cookies and punch will also be served.
The event is open to the public and free to attend. Charles H. MacNider Art Museum is located at 303 Second St. N.E., Mason City, and is open Wednesdays, Fridays, and Saturdays, 8 a.m.-5 p.m., with extended hours Tuesdays and Thursdays, 9 a.m.-8 p.m. Admission is free, but donations are always accepted.
Mason City's TubaChristmas concert planned for Saturday
The annual TubaChristmas concert will be held at 1 p.m. Saturday, Dec. 8, in Southbridge Mall.
Euphonium, tuba, sousaphone, and baritone players of all skill levels are invited to participate in the performance. Musicians will meet at the Mason City High School band room at 10 a.m. for rehearsal, and should bring their own instrument, music stand, and Santa hat. Decorations for music stands and instruments are also encouraged.
The concert is free to attend and open to the public. For more information or to sign up to perform, contact Jeff Kirkpatrick at jkirkpatrick@osage.k12.ia.us or Bob Fisher at robert.fisher@alphamedia.com.
Holiday light tour underway in Forest City
Heritage Park of North Iowa will host its 3rd Annual "Holiday Tour of Lights" beginning Friday, Nov. 24.
At night, the grounds of the park transform into a drive-through, lighted display, accompanied by a walk-through lighted Enchanted Forest, visits with Santa, and a warming house serving hot cocoa and goodies.
The event runs 6-9 p.m. every Friday-Sunday until Dec. 10, and will be open every night of the week Dec. 15 through Christmas Eve. Admission is a freewill donation which will benefit the Heritage Park and other area non-profit volunteer efforts.
For more information, contact Dawn Arispe at 641-596-0527 or email at dawnarispe@yahoo.com.
Tour of decorated homes will be offered in Lake Mills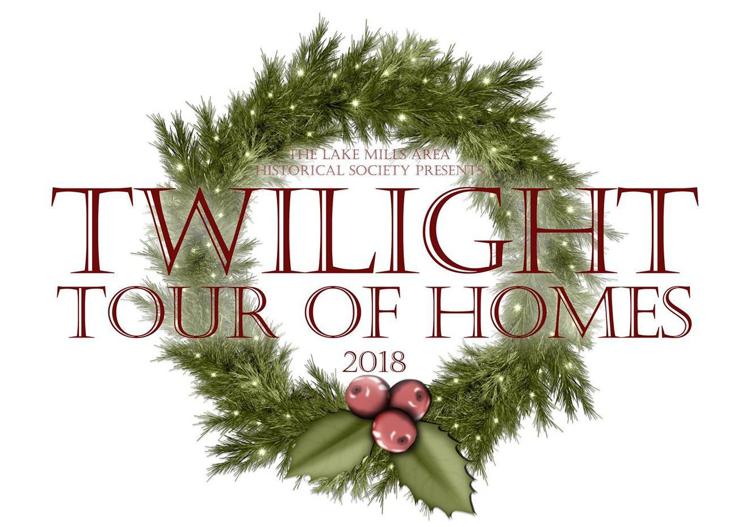 Lake Mills Area Historical Society will present Twilight Tour of Homes on Friday, Dec. 7, 5-7 p.m.
Stops include the Rognes residence at 107 N. Washington St., the Kirshbaum residence at 101 Maple Court, the Singelstad residence at 1002 Milton Ave., the Stensrud residence at 606 First Ave. E, and the 1901 Victorian House and Gardens at 308 S Lincoln St.
Tickets are $15 and can be purchased at any of the locations on the tour. The price includes a light dinner of hot ham and cheese sandwiches and Victorian bread pudding at the 1901 Victorian House.
Proceeds will benefit the Lake Mills Area Historical Society. The In-home Business Holiday Boutique will also be open extended hours, 5-8 p.m., at the Truman Helgesen Civic Center in conjunction with the event.
Visit the Twilight Tour of Homes event page on Facebook for additional details.
Music Man Square welcomes visitors and tour groups
The Music Man Square, located at 308 S Pennsylvania Ave. in Mason City, features a replica streetscape from the musical of the same name, a museum commemorating the works of composer and Mason City native Meredith Willson, a gift shop, old-fashioned ice cream parlor, and entry to the adjacent, restored childhood home of Willson, which was built in the early 1900s.
Admission is $10 for adults and $5 for kids. Children 6 and under are free. Tours are available and large groups can be accommodated by calling 641-424-2852.
Regular hours of admission are Tuesday-Saturday, 1-5 p.m. Guests may visit the Music Man Square Facebook page for holiday hours and upcoming event information.
North Iowa Events Center to host free dinner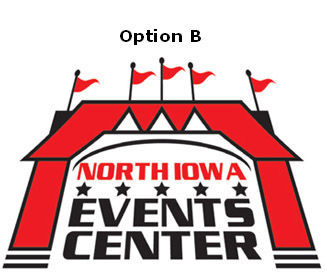 The 2nd Annual North Iowa Fair December Dinner will be held Thursday, Dec. 6, in the Marion E. Olson Building at the North Iowa Events Center.
A buffet-style meal will be served, featuring dishes from a number of North Iowa restaurants and food retailers. A social hour will be held at 5:30 p.m., with dinner beginning at 6:30 p.m. The event will also feature a silent auction and prizes.
The dinner is free and open to the public. Freewill donations will be accepted. Visit www.northiowaeventscenter.org for details and a full list of participating businesses.
North Iowa Events Center is located at 3700 Fourth St. SW, Mason City.
Annual Winter Concert planned in Mason City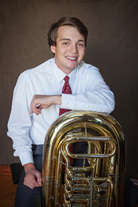 The Mason City High School Instrumental Music Department will present the Concert and Symphonic Bands Winter Concert Sunday, December 9, at 3:00 p.m. in the Mohawk Performance Hall.
The concert celebrates the Instrumental Music Department's 92nd year. Directors Sam Bills and Russ Kramer will lead the performances. The program will feature tuba soloist, senior Tim Read. Read is a four-year All-State musician and Division I soloist. He has received the Outstanding Performance Award and is a member of the Mason City High School's Symphonic, Jazz I, Mohawk Pep, and Marching bands.
The event is free and the public is invited to attend. There will also be a bake sale held in conjunction with the concert, with proceeds benefiting the Instrumental Music Boosters.
Clear Lake Arts Center holds workshop for kids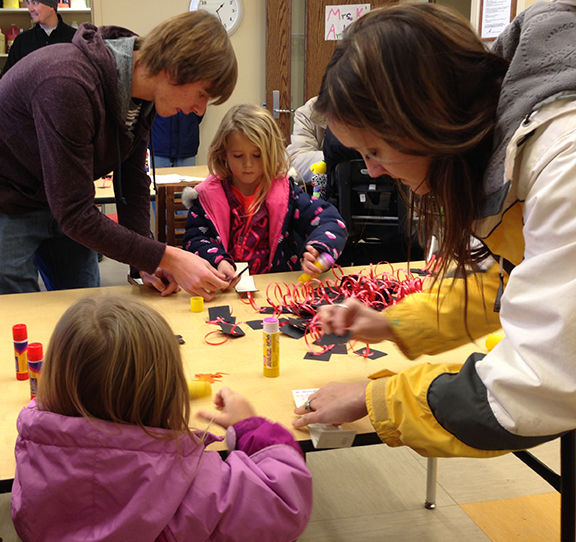 A Creative Kids Christmas Art Activity and Santa's Workshop Festival will be held Saturday, Dec. 8 at the Clear Lake Arts Center.
The event begins at 1 p.m. and will feature art activities for all ages, Santa's Workshop, sing alongs, and performances by Dickens characters, magicians, and jugglers.
The event is free to attend and open to the public.
Call 641-357-1998 for more information. Clear Lake Arts Center is located at 17 S Fourth St., Clear Lake.