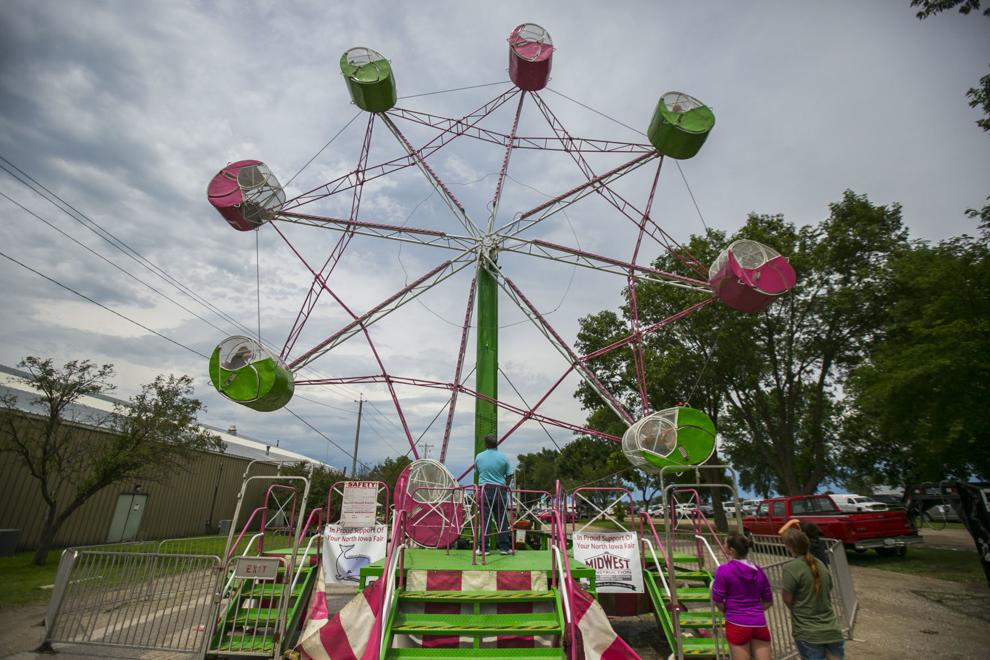 The North Iowa Fair draws ever closer. 
The latest proof? On Wednesday, the North Iowa Events Center shared news that the 2021 North Iowa Fair Concert Series will be happening during this year's North Iowa Fair. 
According to the posting, nightly shows will feature Damon Dotson, Johnny Holm Band, and Vic Ferrari as well as local acts such as Levi Smith and Brent Estlund, the Mercury 3 and The Mockingbirds. The post then stated that the gates to the performance grounds and craft beer garden will open at 5 p.m., each day, with live music from 6:30 p.m. to 11 p.m., Thursday, Friday and Saturday, August 5 through August 7. Early-bird, all-access passes are currently selling for $20 but will go up to $30 on June 21. 
The North Iowa Fair is happening the first full weekend of August this year, rather than in July, for strategic reasons. 
In January, North Iowa Fair Board President Scott Miller said that going then would mean that the North Iowa Fair then wouldn't have to compete with nearly as many other fairs in the region for attention. "More of a regional type event in the future," he said.
With the North Iowa Fair approaching, officials at the North Iowa Events Center have spent 2021 focusing on overhauling the older parts of the facilities such as the bathrooms and drainage districts. 
Jared McNett covers local government for the Globe Gazette. You can reach him at Jared.McNett@globegazette.com or by phone at 641-421-0527. Follow Jared on Twitter at @TwoHeadedBoy98.